It Looks Like AEW's Jeff Hardy Is Permanently Suspended Following a DUI Arrest
Wrestling is incredibly hard on the body and mind but not as painful as a run-in with the law. Jeff Hardy recently got a DUI. Here's what we know about his arrest record.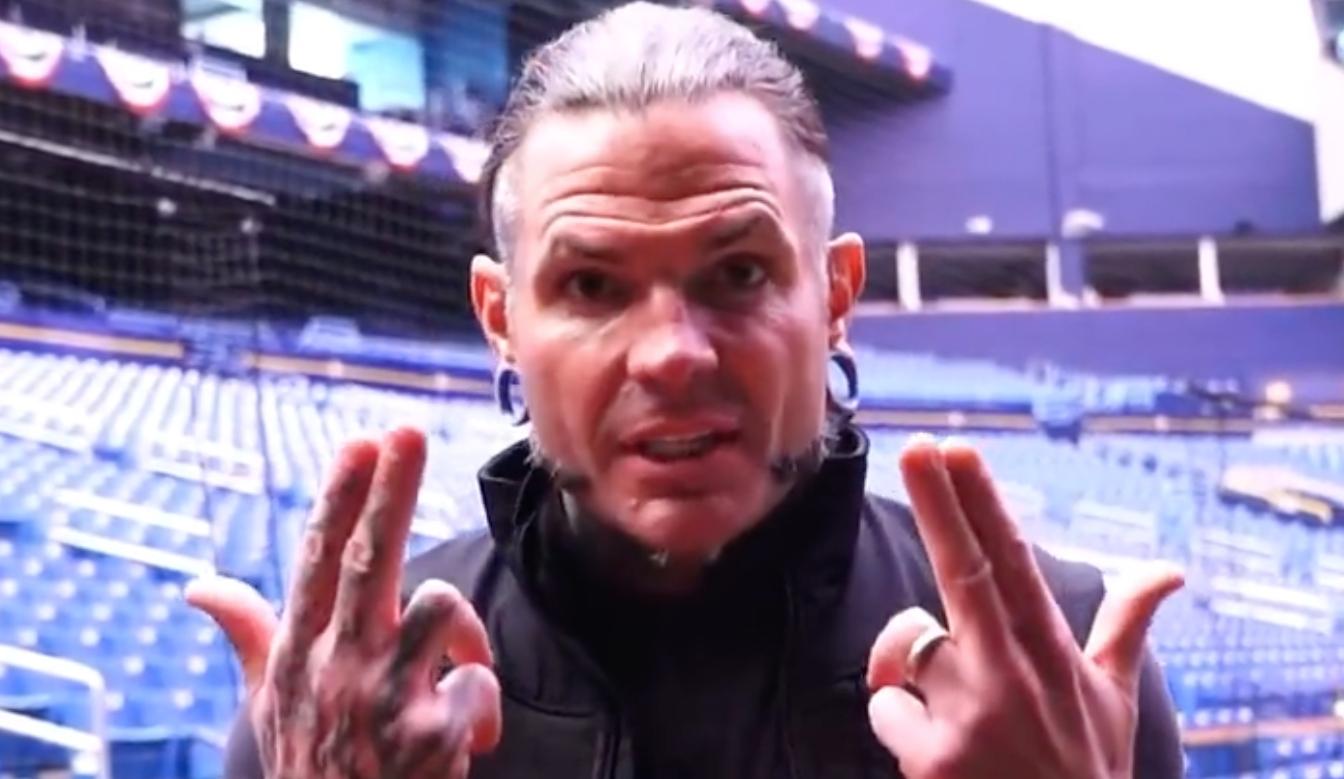 It's only been three months since Jeff Hardy made his debut on the March 9 episode of AEW: Dynamite and his career has already been put on hold. Following a DUI he received in the early hours of June 13, Hardy has been indefinitely suspended from All Elite Wrestling (AEW). Unfortunately, this is not the first time Hardy has found himself behind bars. Here's what we know about the wrestler's arrest record.
Article continues below advertisement
Let's take a look at Jeff Hardy's arrest record.
Sadly, this is not Hardy's first DUI. The Daytona Beach News-Journal reported this was his "third DUI offense within the last 10 years," per the Florida Highway Patrol (FHP). In his home state of North Carolina, Hardy was arrested in 2018 and again 2019. The outlet also referenced his July 2019 arrest for public intoxication.
The FHP's report stated Hardy was "swerving all over the roadway, failing to maintain (his) lane." The incident occurred on Interstate 4 near Mile Marker 109. Authorities also reported that Hardy didn't immediately pull over when asked.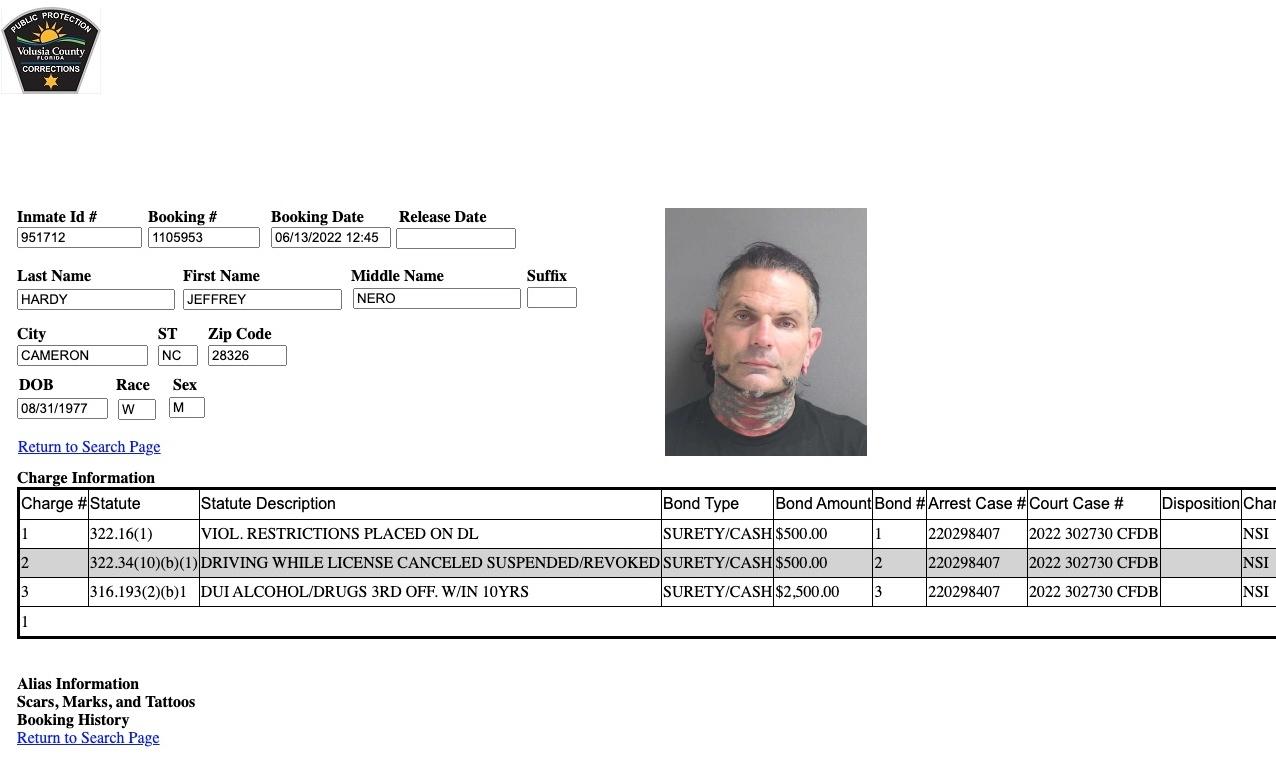 Article continues below advertisement
The report also stated Hardy engaged in two breathalyzer readings. He blew a 0.294 and 0.291 respectively. Beyond the DUI, Hardy was also charged with driving on a suspended license as well as "violating a restriction which required him to have a DUI interlock device in his vehicle." Currently Hardy is in Volusia County Jail on $3,500 bond.
Hardy was visibly impaired when pulled over.
When the arresting officer approached the car, they noticed Hardy was "in a stupor and confused." He reached for something in a black backpack next to him, which caused the police to shout "loud, verbal commands to remove his hands from the bag." Hardy was so out of it that the officer had to slap his window in order to get Hardy's attention.
Article continues below advertisement
According to the Galigani Law Firm, a third DUI within 10 years of the previous two is considered a third-degree felony. Not only is this punishable by a $5,000 fine (which seems very low), but it can also come with five years in a Florida State Prison. However, all is not lost for his AEW career if Hardy gets his act together.
In a statement released by CEO Tony Khan he said, "We've made it clear to Jeff that we'll assist him in getting treatment for substance abuse issues, which he has indicated that he's open to receiving. In the interim, he is suspended without pay, and he can only return to AEW upon successfully completing treatment and maintaining his sobriety."
Tony also made it very clear that AEW does not condone this type of behavior.