Jemele Hill Celebrated Her Bachelorette on 'Below Deck' — Now She's a Married Woman!
Jemele Hill is one of the last charter guests on Season 7 of 'Below Deck' and now she's celebrating her engagement. But who is her husband?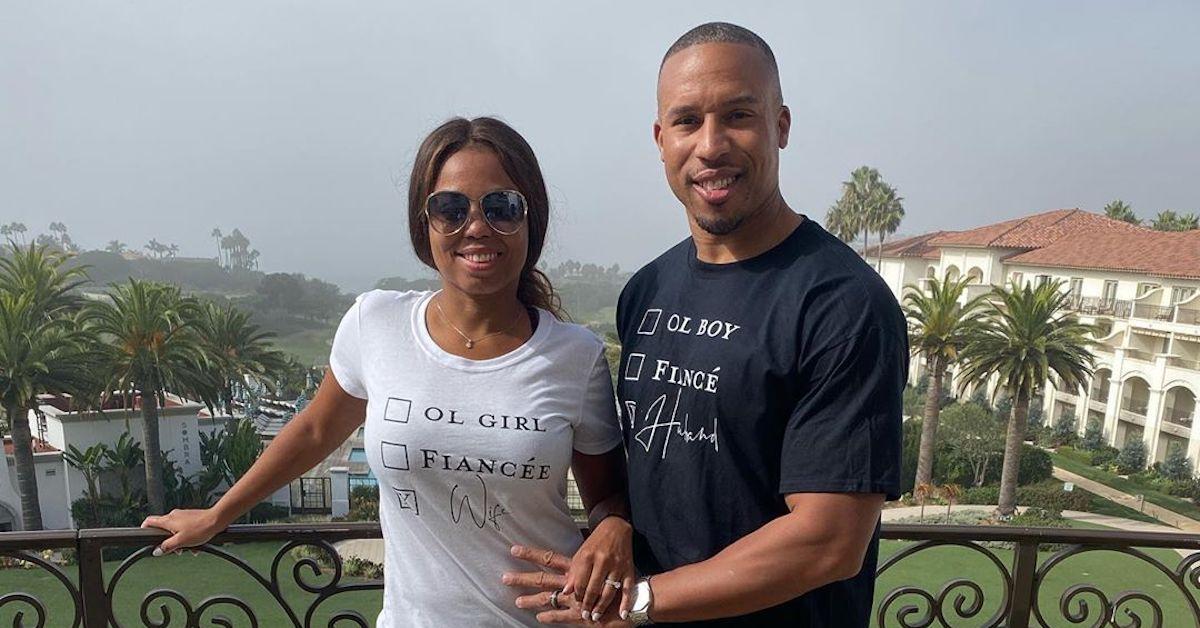 We probably don't have to convince you to watch Below Deck, but we're going to try anyway because there is literally never a dull moment on this Bravo show. In fact, the network itself has recognized how much its audience loves Below Deck and its spinoff, Below Deck Mediterranean, that it has added a third member to the franchise: Below Deck Sailing Yacht.
Article continues below advertisement
Bravo love aside, part of what makes Below Deck so enjoyable is not only the amusing cast of deckhands and stewardesses who run the day-to-day operations on the interior and exterior, but also the fabulously wealthy and occasionally demanding guests who charter these lavish yachts.
One of the last guests of Below Deck's seventh season is journalist and podcaster Jemele Hill, who arrives aboard Valor with her friends for a bachelorette party of sorts as she celebrates her last moments as a single lady before tying the knot with her fiancé.
But who is Jemele Hill's partner? What does he do and have the two tied the knot yet? Keep reading for everything you need to know.
Article continues below advertisement
Who is Jemele Hill's husband?
Former ESPN host Jemele Hill needs no introduction. The 43-year-old worked for ESPN from 2006 until 2018 and climbed the ranks of the sports network. She started as a national columnist, moved on to becoming anchor of SportsCenter, and later joined the staff of The Undefeated, the network's website that covers race, sports and culture.
Article continues below advertisement
These days, Jemele is a staff writer at The Atlantic, where most of her pieces revolve around race in sports and culture. She's also the host of the Spotify podcast Jemele Hill Is Unbothered.
As for her partner Ian, he started out as one of Jemele's fans! The 39-year-old medical salesman graduated from Michigan State University, like the bride. The couple met in 2014 during their alma mater's homecoming parade and commemorated their college by choosing the adorable wedding hashtag "#FromMSUtoIDo."
Article continues below advertisement
"It was Sunday game day, I was tailgating, and I saw one of my buddies talking to Jemele," Ian told The New York Times. "I'm a sports fan. I knew who she was, but I wasn't fanning or anything." According to Jemele's account, "As soon as I saw Ian, what went through my mind was, he was attractive."
Article continues below advertisement
Flash forward a few years and Ian was buying Jemele the "platinum solitaire" ring of her dreams, even if it meant blowing the budget recommended by his financial adviser. "I didn't listen because I'm in love," he told The Times.
Jemele Hill and Ian Wallace's wedding happened back in 2019.
Considering Below Deck obviously shoots well ahead of time, many viewers weren't sure if Jemele was still engaged or already a married woman! As it turns out, the sports journalist married Ian on November 10, 2019 at the Monarch Beach Resort in California.
Article continues below advertisement
The newlyweds chose Black-owned vendors, the majority of whom were Detroit-based, in an effort to pay homage to their Michigan roots. In an interview with Essence, Jemele explained, "Ian was very focused on having a celebration with great music and vibes. I wanted the food and the ambiance to be great. [Carpe Diem Special Events by Slomique] was able to combine both of our priorities and put them together to create what we think is an impeccable vision."
Article continues below advertisement
The bride wore a bespoke Vera Wang high-low gown and Ian chose a white tuxedo that matched their modern theme perfectly. What's more, the venue was provided a bit of a full-circle to their love story.
"We pulled up to Monarch Beach and I said to Jemele, 'I've been here before. This looks so familiar,'" Ian recalled to Essence. "Once we realized this was where we had our first date, I was super sold. I thought, 'Oh my God, this is such a perfect full-circle story.'"
Congratulations to the newlyweds! New episodes of Below Deck air Mondays at 8 p.m. on Bravo.