Taylor's Mom Tells Brandon She Doesn't Approve on 'Married at First Sight' (EXCLUSIVE)
Taylor on 'Married at First Sight's' mom tells Brandon at the wedding reception that she doesn't approve of her daughter marrying a stranger.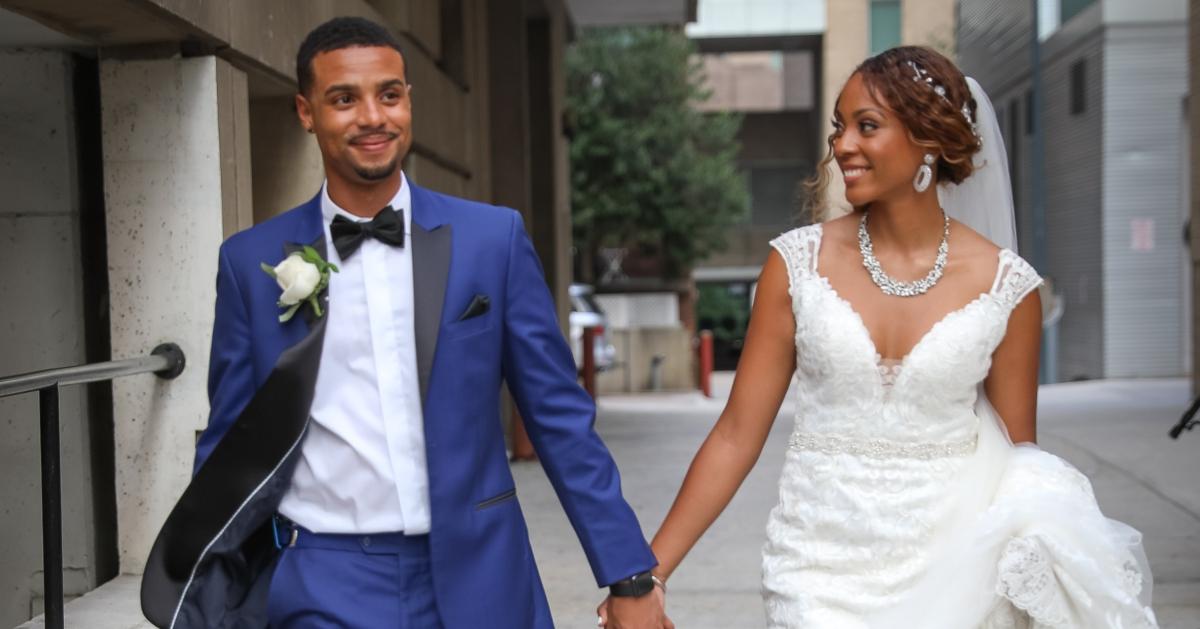 As any regular viewer of Lifetime's Married at First Sight knows, the premiere aka the wedding episode — when the couples all meet for the first time (and then promptly get married) — is actually, really, the easiest part of the process. After the vows are exchanged, the couples must navigate all of the uncertainties typical in any new marriage, like combining finances, moving to a new place, and dealing with difficult family members — except they do so with someone they hardly know.
Article continues below advertisement
Brandon Read and Taylor Dunklin are one of the matched couples on the Washington D.C.-centered Season 10. While the couple seems promising, given their similar career fields, Taylor's mom isn't totally on board with her daughter's decision to marry a complete stranger.
In an exclusive clip obtained by Distractify, Taylor's mom tells Brandon about her worries for their marriage.
Why doesn't Taylor from Married at First Sight's mom approve of Brandon? Read on to find out.
Article continues below advertisement
Why doesn't Taylor from 'Married at First Sight's' mom approve?
Taylor and Brandon had already swapped vows when her mom, Anita, decided to share her true thoughts on the process to her new son-in-law. This made things more than a little uncomfortable for the already-anxious groom.
In the exclusive clip, Brandon says in his confessional that he's always dreamed of marriage, and that he's willing to work hard to make Taylor happy.
"Marriage is important to me, because it's something that I've always wanted — to live the American dream, and start a family. You buy the house with the picket fence I want that life, so I'm going to give my marriage 110% every single day," he says.
Article continues below advertisement
Of course, Brandon's optimistic sentiments about his union to Taylor are then interrupted by the concerns from Taylor's mom.
At the wedding reception, Brandon formally introduces himself to Anita. He then asks if she has questions for him.
Naturally, Taylor's mom says yes, since basically all she's learned about her new son-in-law up until this point is his first name.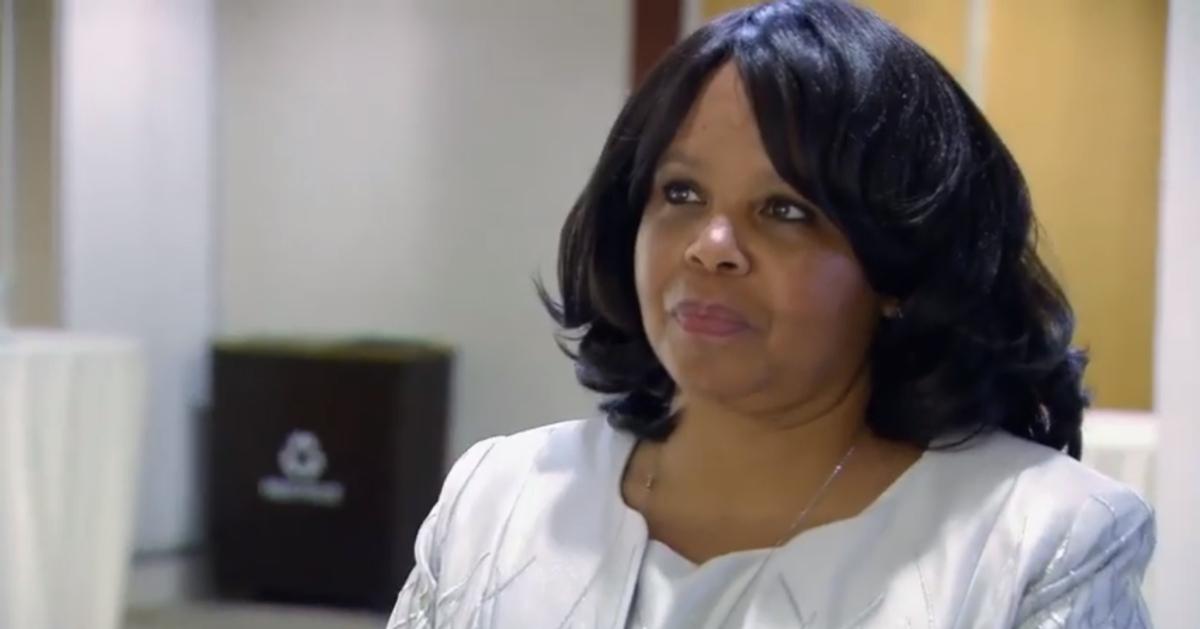 Article continues below advertisement
Anita's first question is a simple one: why.
Brandon explains that traditional dating wasn't working for him, which was why he decided to apply for Married at First Sight.
"Well, I've gone through the traditional means of finding a partner. It just hasn't worked for me. So, I've decided to take this leap of faith to find my perfect match, which happens to be your daughter."
"Apparently so," Anita coldly replies.
This awkward interaction was only the tip of the iceberg.
Anita says she "doesn't like" that her daughter married a stranger.
To make matters worse, Brandon then asks his mother-in-law if she thinks the Married at First Sight process was a good decision for her daughter.
"How do you feel about your daughter marrying a stranger?" Brandon asks.
After stumbling over her words, Anita finally admits that she didn't want her daughter to go through with the wedding.
"I don't know. I mean, I have to be honest, I don't like it," she says.
Article continues below advertisement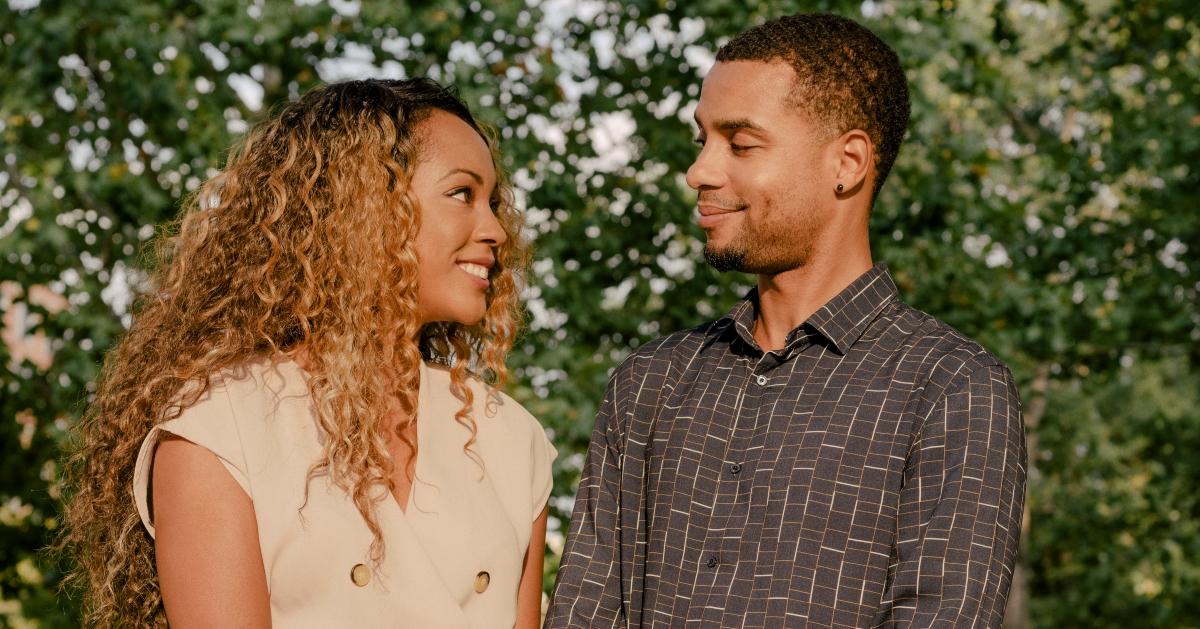 In Anita's defense, she had expressed her speculation to Taylor in the premiere episode. When Taylor announced to her family that she was picked to be on Season 10, Anita said she wasn't thrilled, but that she trusted her daughter to make the right choice.
While this was news to Brandon, it's not like Anita came out of the woodwork to express how she was feeling. Plus, she still showed up for the wedding, which can't be said about all of the other Season 10 contestants.
Article continues below advertisement
Will Taylor and Brandon stay together on 'Married at First Sight'?
While the couples of Season 10 aren't yet saying whether or not they're still with their perfect match, Taylor and Brandon are an early favorite to go the distance. On average, two to three couples choose to stay married at the end of the six week experiment (with most then deciding to get a divorce at a later point in time).
Season 10 is different because there are five couples on the show, which is a record.
SportsBettingDime is predicting that Brandon and Taylor will choose to stay together at the end of the season. Both Brandon and Taylor expressed wanting to have a successful marriage, and they bonded immediately over being only children, and for being involved in alcohol sales.
There was also a clear attraction when Taylor walked down the aisle, as Brandon joked that he would have run out of the wedding if he didn't find her attractive.
Article continues below advertisement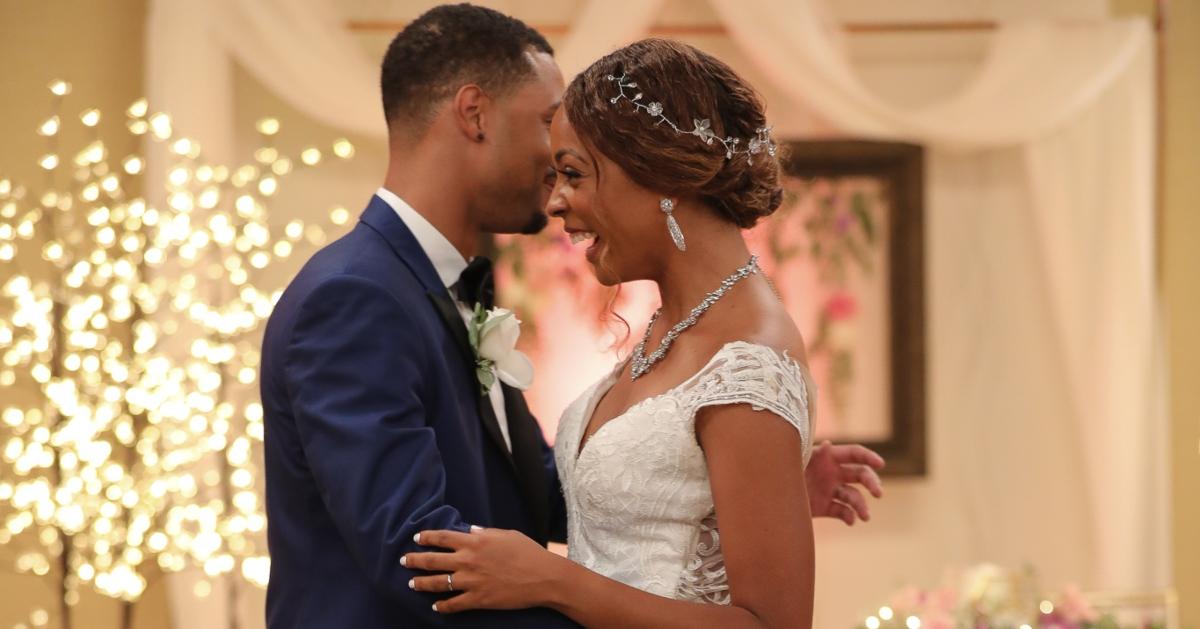 While Brandon's awkwardness made Taylor a bit uncomfortable during their wedding, Brandon admitted that it takes him a while to get out of his shell. Though we can't know their fate for sure, we do know that it will be an entertaining storyline to watch.
Married at First Sight is produced by Kinetic Content, and it airs on Wednesdays at 8 p.m. on Lifetime.