Katie From 'Married at First Sight' Might Call Off the Wedding Because of Her Ex (EXCLUSIVE)
Katie from 'Married at First Sight's' ex-boyfriend will be causing some trouble on Season 10 of the show. Keep reading for details on her relationship.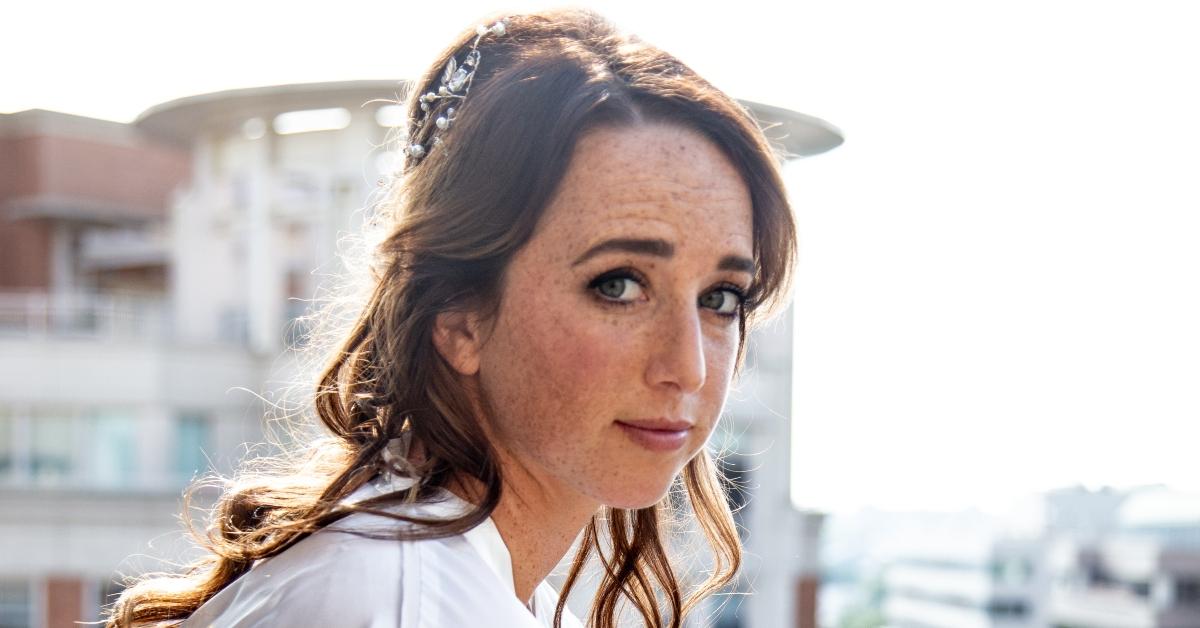 There are always complications with the couples from Married at First Sight, which is understandable, considering the fact that strangers get married just a few minutes after meeting at the end of the aisle. While there's generally some pre-wedding jitters, anxieties, and second-guessing involved, there has yet to be a matched couple on the show who hasn't made it down the aisle. Potentially, until Season 10.
Article continues below advertisement
Katie from Married at First Sight's ex-boyfriend is threatening to ruin her wedding to match Derek Sherman. In an exclusive clip obtained by Distractify, Katie is experiencing more than just cold feet, as she reveals that her ex has proposed that they get back together.
Article continues below advertisement
Katie from 'Married at First Sight's ex-boyfriend wants to get back together.
The prospect of marrying a complete stranger is daunting enough; the idea of walking down the aisle while an ex love is begging to get back together is a total mind warp. That's what 25-year-old Katie Conrad, who is matched with cyber security engineer Derek Sherman, is dealing with in the days leading up to her wedding.
"This is something that I've thought about for my entire life," Katie said in the exclusive clip. "But, my ex-boyfriend has reached out to me and told me that he wants to be with me and doesn't want me to do this. It has been stressful, I won't lie. It's something that I never thought I'd go through, so it's kind of been a shock this entire past two weeks."
Katie then proceeds to have a small panic attack while in her wedding dress.
Article continues below advertisement
While this news is a shock to viewers, the matchmakers have been referring to the mental health professional as "Miss Ready Right Now," which doesn't exactly make it seem like she's in it for the long haul. Katie applied for the show because she wants to get married after dating multiple guys who didn't want to commit.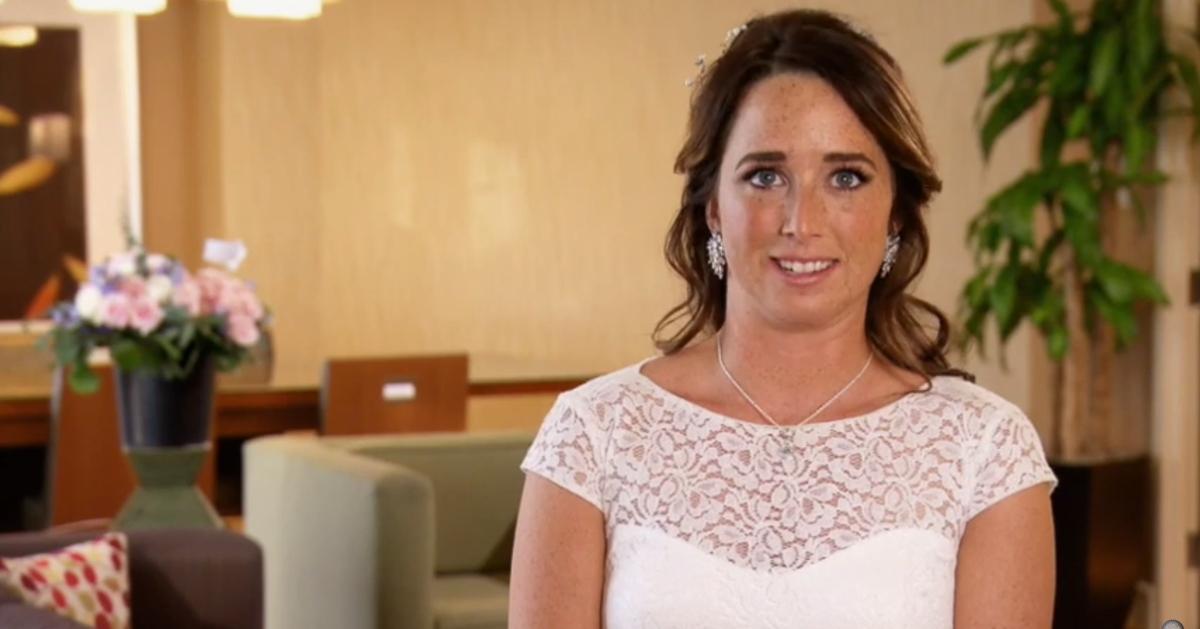 Article continues below advertisement
In the teaser trailer for Season 10's second episode (aka the wedding episode), Katie voices her anxieties about getting married to her bridal party and mother, while the group is shopping for a dress.
Katie's mom, Shannon, then reveals to the cameras in her confessional that her daughter has been questioning being a part of the experiment.
"Katie has been having some doubts," Shannon said. "And I've learned not to interfere because she'll just shut down. So it's totally Katie's decision what she chooses to do.
The bride-to-be explains that her worries are mainly stemming from the interactions she's having with her ex.
Article continues below advertisement
"It's a lot of pressure for me because I'm feeling really conflicted right now on whether to get married at first sight or not," she says in the teaser trailer. "And my head is being messed with by this other guy, who told me I shouldn't go through with this."
While trying on her wedding dress in front of her mom and best friends, Katie says, through tears, that she's not sure what to do.
"So I've been having second thoughts the past few days," Katie explains. "And that's terrifying."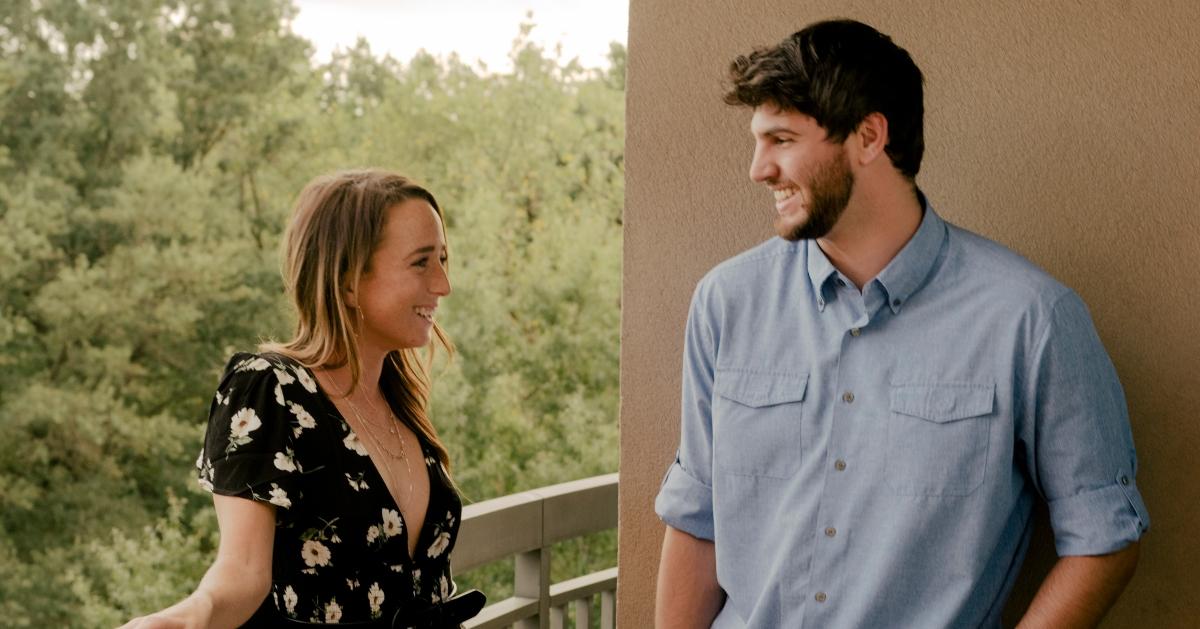 Article continues below advertisement
Will Katie and Derek get married at first sight?
Based on the promo for the series, which shows the couple in their wedding attire, it looks like Katie will overcome her wedding day jitters and get married to Derek. But, that doesn't mean that her ex-boyfriend will stop reaching out, and messing with her head.
After the wedding rings are exchanged, the big question from Married at First Sight is: What couples will stay together?
Both Katie and Derek come from families with divorced parents, so they already have a fundamental connection. But, the two are from different areas, which has been the kiss of death in the earlier seasons of the show. Though they both live in the greater D.C. area, Katie is from Virginia, while Derek hails from Maryland.
Article continues below advertisement
The couple is also collectively the youngest on the season, with Katie being 25 and Derek being 26. The other couples from the season feature at least one partner who is in their thirties.
Of course, we'll find out exactly what happens as Season 10 plays out.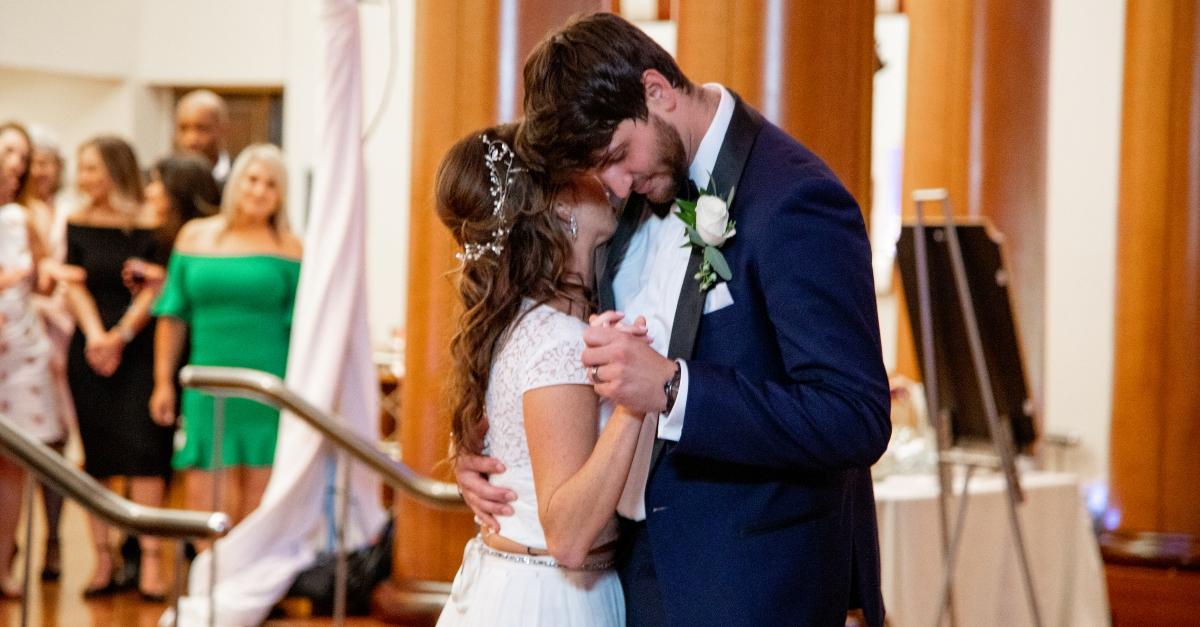 You can see Katie and Derek say "I do" or "goodbye" on Married at First Sight, which is produced by Kinetic Content. The show airs on Wednesdays at 8 p.m. on Lifetime.