Jenna Marbles Is Engaged, and Her Fiancé Is Already Showing off the Ring
Following the news that Jenna Marbles is now engaged to Julien Solomita, many of her fans were eager to see what her engagement ring looks like.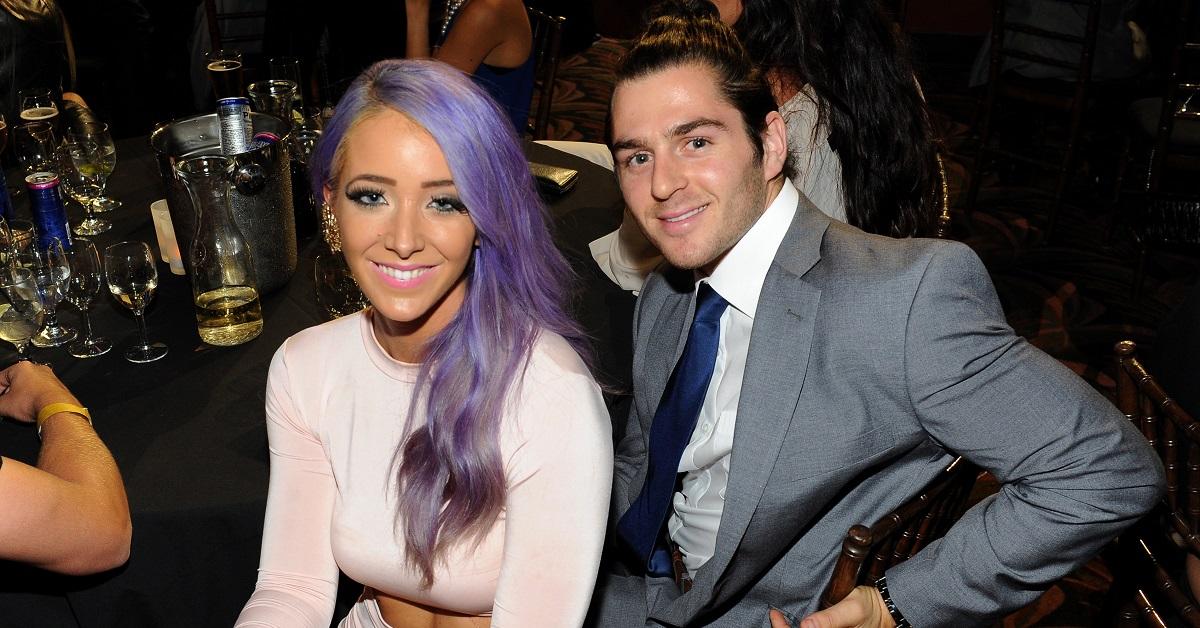 For her millions of fans, the news that Jenna Marbles got engaged was a thrilling and long-awaited surprise. Following years of dating, the YouTube personality is now engaged to Julien Solomita, who has continued to stream on Twitch even though Jenna is no longer active on YouTube. Now that they're engaged, many fans of the couple are eager to see her engagement ring.
Article continues below advertisement
How long have Julien and Jenna been together?
Julien and Jenna have been in a relationship for seven years, and fans have gotten to see large portions of it play out in public. Julien started making regular appearances on her channel in 2013, and the two also started a podcast together that they canceled in June of last year. Although the podcast may be over, it seems their relationship is still going strong and even evolving to a new stage.
Article continues below advertisement
At the same time that Jenna stepped away from her podcasting commitments, she also stopped posting to her channel. She made this decision after some of her old jokes resurfaced, including one that featured blackface. As she explained at the time, she regretted the resurfaced jokes, and said that she was no longer having fun with her channel the way that she once had.
Julien announced the engagement to fans during a Twitch stream.
The only logical way for internet personalities to announce their engagement was via livestream, and that's exactly why Julien chose to do. In a stream on Twitch, he said that he was very excited about the engagement.
"I asked Jenna to marry me and she said yes. We are engaged," he said. "I'm very excited. It feels good to get the words out because I wanted to tell you for a while but I didn't because it was giving me anxiety."
Article continues below advertisement
"I kind of held onto it," he explained. "Today I realized that it flipped and it was giving me more anxiety to hold onto it."
He also said that he had decided to announce the engagement on Twitch because he describes it as his "happy place." During the livestream, Julien also gave fans a sneak peak at the ring her purchased for the engagement.
Article continues below advertisement
What does Jenna Marbles' engagement ring look like?
In addition to announcing the engagement, Julien also gave fans a look at what Jenna's engagement ring looks like. The ring appears to be fairly simple, with a square diamond set against a simple gold band. The ring is elegant, and it's not the only ring that the couple started wearing following the engagement.
As Julien explained, he's also wearing a ring to signify the engagement.
Julien explained during the live stream that Jenna had bought him a temporary wedding band so he didn't feel left out. Julien said that she bought it "a little while after because she wanted me to enjoy the engagement too and be able to look at my hand, so now I have a little temporary ring." Although his ring pales in comparison with Jenna's, it's nice that they can both wear something to signify their engagement.