Jenna Marbles Returns to the Internet to End the 'Jenna Julien' Podcast
After hosting the 'Jenna Julien' podcast with her longtime boyfriend, Julien Solomita, Jenna Marbles revealed her podcast would be ending.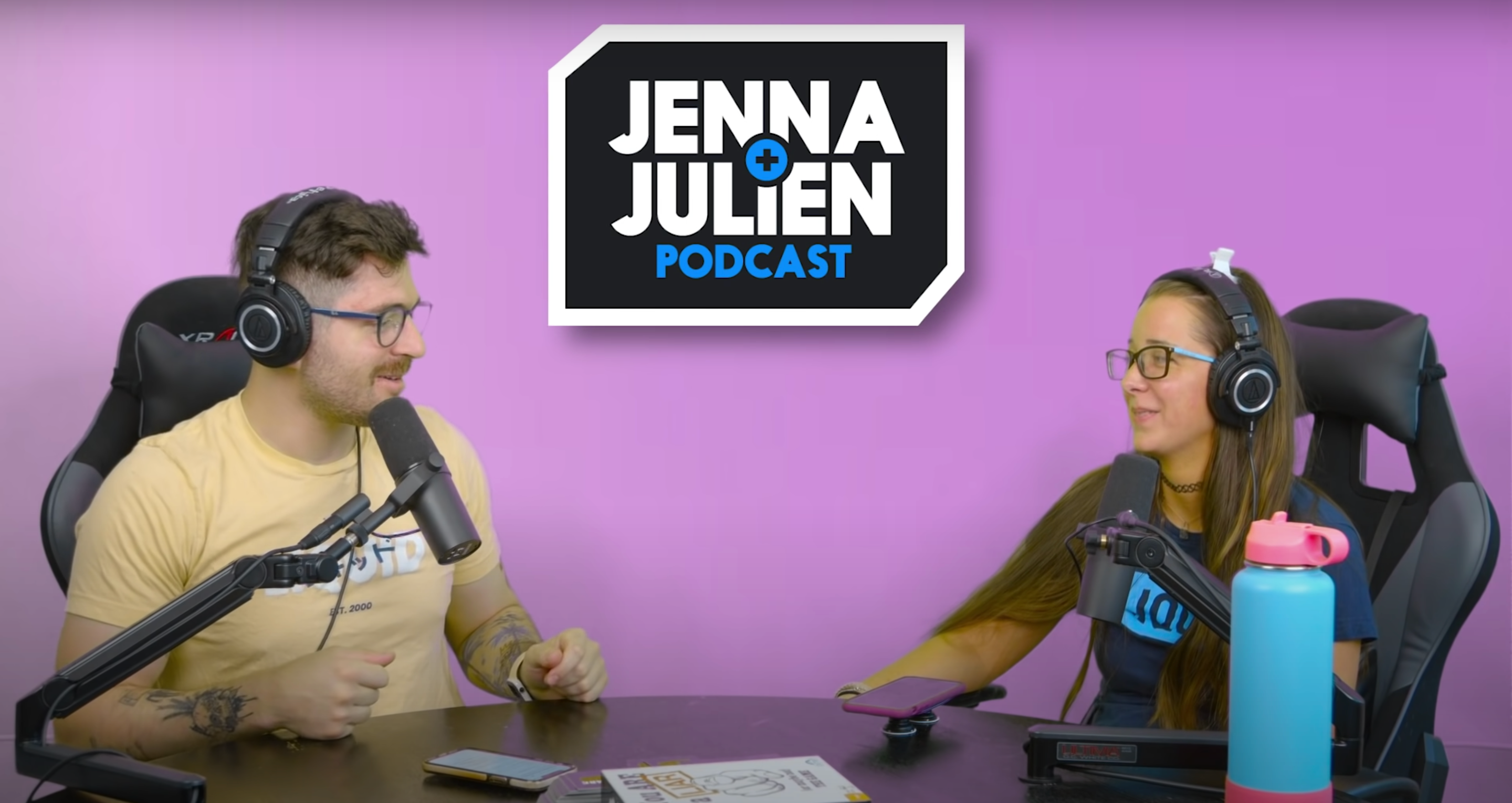 It's only been a couple of months since Jenna Marbles made a video announcing her decision to leave YouTube, potentially indefinitely. The announcement left her fans with many questions, especially about the joint channels she shared with her longtime boyfriend, Julien Solomita.
Jenna recently hopped back on the internet to say a quick and tearful goodbye to the Jenna Julien podcast, which she and Julien had co-hosted for more than six years. Why is the Jenna Julien podcast ending?
Article continues below advertisement
Jenna returned to the internet to say goodbye to the 'Jenna Julien' podcast.
The Jenna Julien podcast started informally, with Jenna and Julien doing impromptu podcasts through livestreams on YouNow. After their viewers wanted more formal content that they could go back and listen to, the duo decided to start their own podcast, which was available on Spotify, Apple Podcasts, and in video form on YouTube.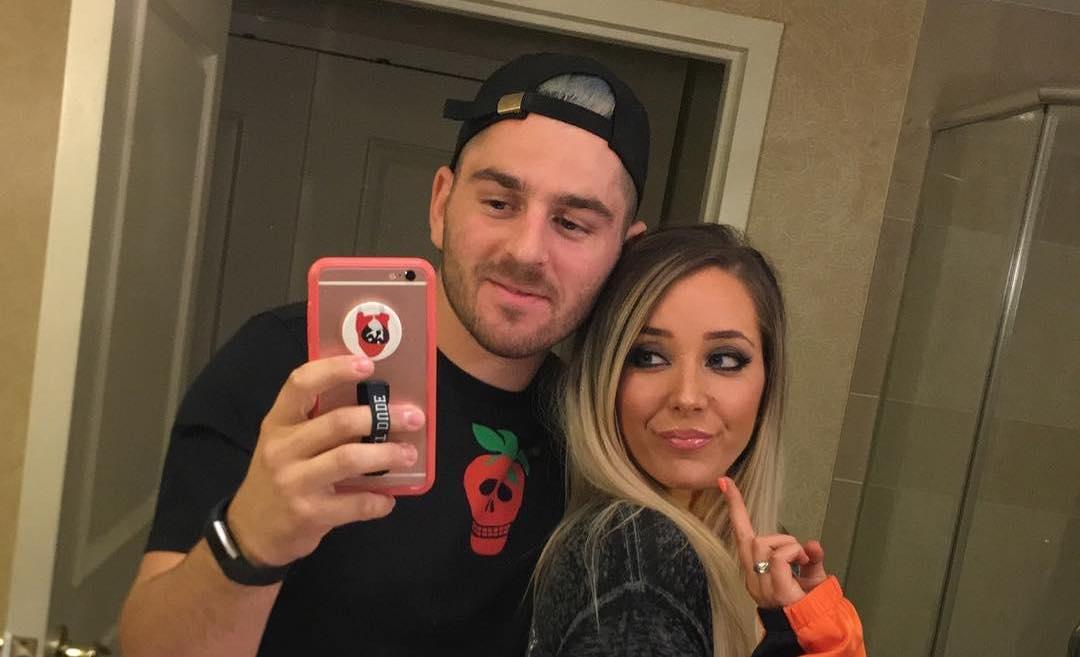 Article continues below advertisement
After Jenna announced her departure from YouTube, Julien attempted to take over the reins, hosting a couple of podcasts by himself. While their viewers understood, the couple ultimately decided it wasn't a good fit for them anymore.
On Aug. 17, Jenna and Julien uploaded a new episode, titled "The Final Podcast." In this six-and-a-half minute episode, Jenna made her first internet appearance in months to say her goodbyes.
"This is one of the sources of so much happiness and laughter and joy and such a good time, and I'm so glad that so many of you had such a good time with us. And all things come to an end, and that's OK," she told listeners after thanking them for their years of support.
Article continues below advertisement
Both Jenna and Julien were openly teary during the episode and explained their reasoning behind their decision. They promised that despite this decision, all previous episodes would remain up for listeners to return to.
Article continues below advertisement
"Obviously this is something that we shared together and as much as I know all of you guys have been incredibly respectful of me and my well being and my privacy, I don't want to put that on Julien to be like 'Alright, go tell everyone we're ending the podcast,'" Jenna said. "This is also my responsibility and I wanted to extend just a true heartfelt thank you to everyone who has supported both of us in this."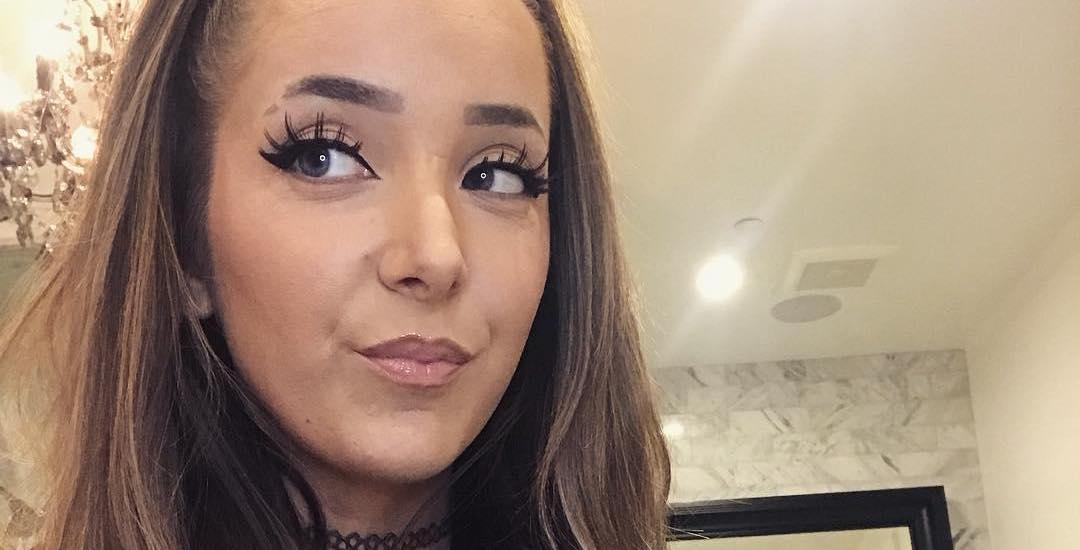 Article continues below advertisement
Where is Jenna Marbles now?
For the most part, Julien has single-handedly taken over any of the joint accounts he and Jenna shared. In a recent Twitch stream, Julien revealed that their channel would be rebranded to reflect that Jenna would no longer be making appearances on the streams.
"In an attempt to do our best in not misleading anyone who comes to the stream, and to show respect to everyone involved with the stream who is now involved with the stream, I feel like it's only fair to people who are watching, they know what they are getting," Julien said at the time. "I don't want to false advertise, I don't want to hold out false hope or anything like that."
As for Jenna, she thanked fans for respecting her privacy as much as they have, and reassured them that she was doing well.
"I have a million things that I would love to say, but I just want you to know that I'm doing OK," she said on their final podcast. "I'm getting help, and I'm just being a person right now."
It's still unclear whether or not Jenna will return to the internet; until then, though, the Dink Fam can continue to enjoy Julien's streams on Twitch, where he streams almost everyday.