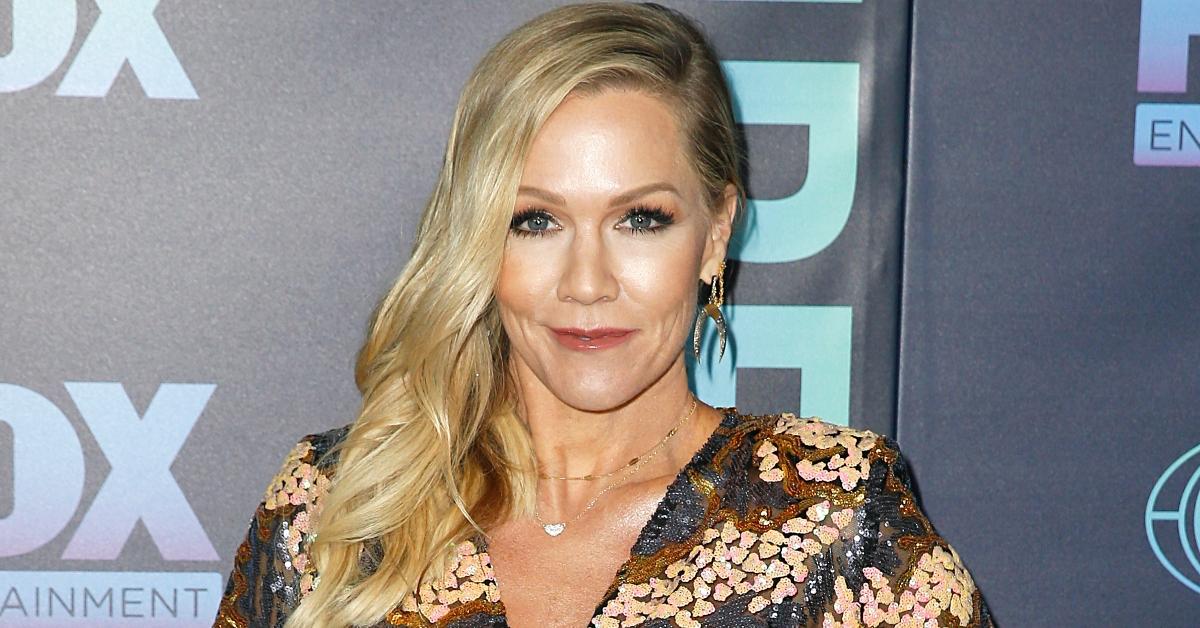 Jennie Garth Reveals What Kelly Taylor Storyline She'd Cut From 'Beverly Hills, 90210' (EXCLUSIVE)
In the '90s, Beverly Hills, 90210 was the hottest show on television.
Fans couldn't get enough of Dylan, Brenda, and Kelly's ongoing love triangle, Brandon's unwavering morality (and charming good looks), Donna and David's romance, and the angsty teen storylines that unfolded within the parameters of the most iconic zip code.
Thirty years later, 90210 continues to have a legion of die-hard fans who still want to know the juicy behind-the-scenes details that happened on and off-set between the OG cast members.
Article continues below advertisement
Luckily, Tori Spelling (who played Donna Martin) and Jennie Garth (who played Kelly Taylor) have heard our pleas and started a weekly podcast titled 9021OMG, in which the actors rewatch the series and reminisce about their time on the show.
Distractify spoke exclusively with Jennie about Season 2 of her podcast and which Kelly storyline she'd love to scrap.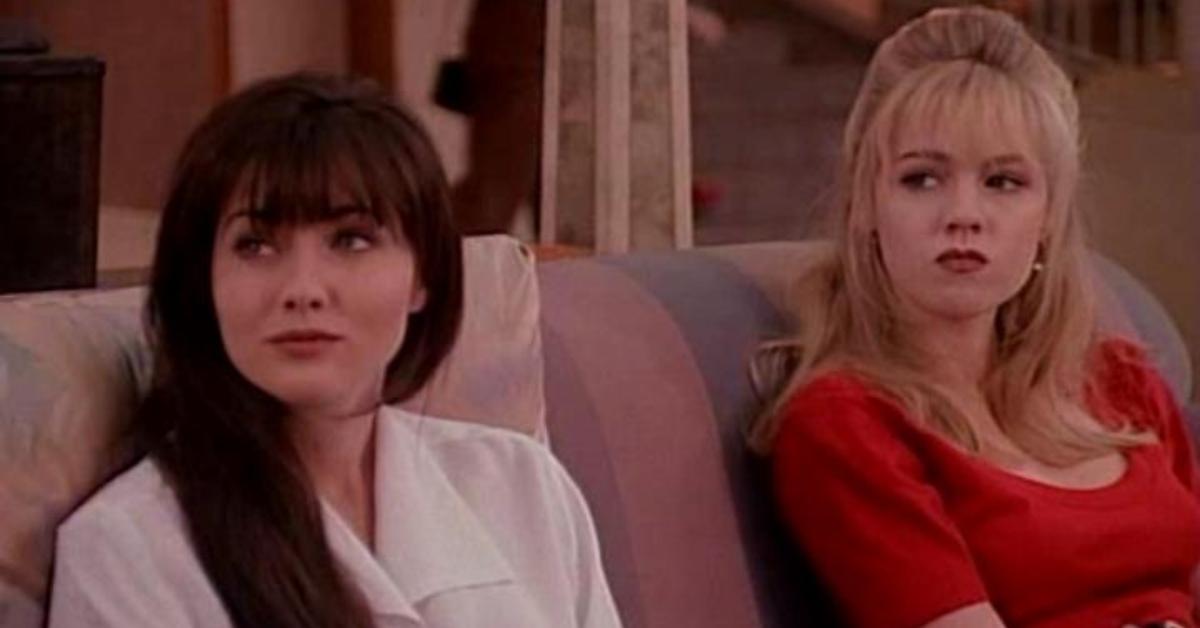 Article continues below advertisement
Jennie Garth reveals what Kelly Taylor storyline she would cut from 'Beverly Hills, 90210.'
"I'm actually looking forward to the second season because it's at the beach, and I remember filming those scenes and what a great experience that was, so I'm excited to go back and watch it and kind of relive it," Jennie exclusively told Distractify. "But, obviously getting into the whole Kelly, Brenda, Dylan love triangle is gonna be juicy and fun and I can't wait for that."
The actress loves to reminisce and about her time on the series and her character's storylines, but Jennie revealed that there are one or two moments from the show that she would scrap.
"There are so many tragedies that happen to Kelly. I'd probably knock a few of those off," she said.
Article continues below advertisement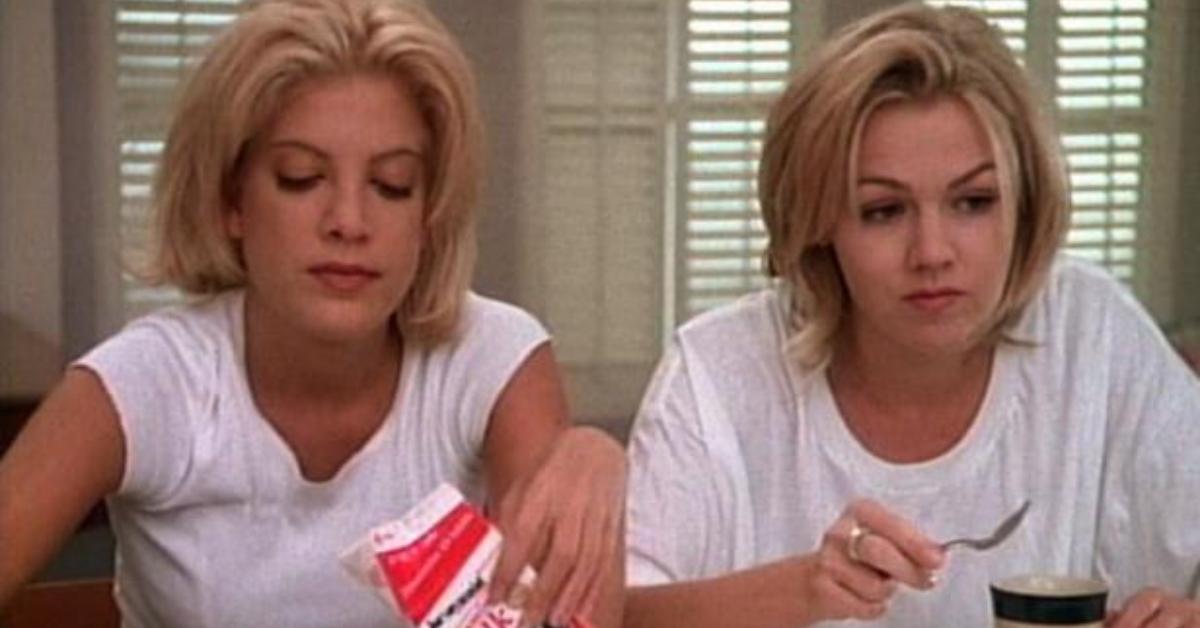 She continued, "Maybe I wouldn't have gotten trapped in the bathroom and burned. … I wouldn't have gotten shot in the stomach. I would have taken that away. I'd probably take the shot in the stomach in the parking lot scene away because the rest of the cast got to go to Hawaii on location and I didn't."
Article continues below advertisement
Jennie Garth reveals her summer road trip plans.
When Jennie's not working on her podcast alongside her bestie, the actress is spending time with her three daughters: Luca, 23, Lola, 18, and Fiona, 14.
Jennie, who partnered with Kelley Blue Book to announce the annual Best Family Cars of 2021 — which helps new parents and families find the best car for their lifestyle — opened up about her summer 2021 road trip plans.
Article continues below advertisement
The 49-year-old revealed that she is currently planning to head cross country with her youngest daughter this summer. "We're thinking about heading across the country to see some family and see some sites and just kind of get off of the grid for a little while," she said.
The What I Like About You star explained that she's an "RV type of girl" because she likes having her own things. She added, "I like to travel with my dogs, so doing it in an RV is the easiest way to do that."
Kelley Blue Book is helping a loved one give their mom (or a mother figure in their life, or if you're a mom yourself!) the ultimate Mother's Day gift. Kelley Blue Book is hosting a social giveaway for consumers to enter for a chance to win a Stay Connected Tech Prize pack with some great tech items to help stay in touch with your loved ones near and far this Mother's Day! From May 3–17, consumers can enter by going to Kelley Blue Book's Twitter (@kelleybluebook) and following instructions on how to enter.