Jennika May Be the Fifth Ninja Turtle, but She Was Once Human
Not to be confused with Venus de Milo, who fans weren't that fond of, Jennika is a cool new addition to the 'Ninja Turtles' universe.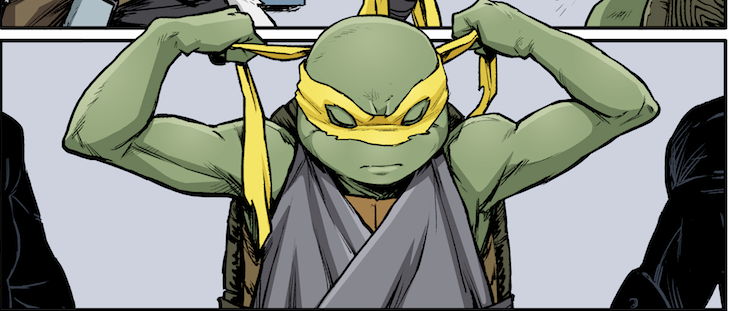 When you think of the Ninja Turtles, what pops up in your head? Is it the original, '80s-tastic theme song? Is it Sam Rockwell acting a fool on camera in front of martial artists pulling off absolutely fantastic stunts wearing way more prosthetics than any human should ever wear? Or do you think of quite possibly the coolest toy sets and accessories that have ever existed in the history of cartoon-to-toy action figures?
You probably don't think of Jennika all that much, though.
Article continues below advertisement
No, 'TMNT' fans, Jennika is nothing like Venus De Milo.
If you were one of eight people who watched Ninja Turtles: The Next Mutation, then you are all too familiar with Venus De Milo, the "fifth" member of the ninja turtles.
The thing is, while there wasn't anything wrong with Venus' character design or voice (I mean she wasn't much different than the other guys), most fans said that they couldn't get past how "poorly" her character was handled.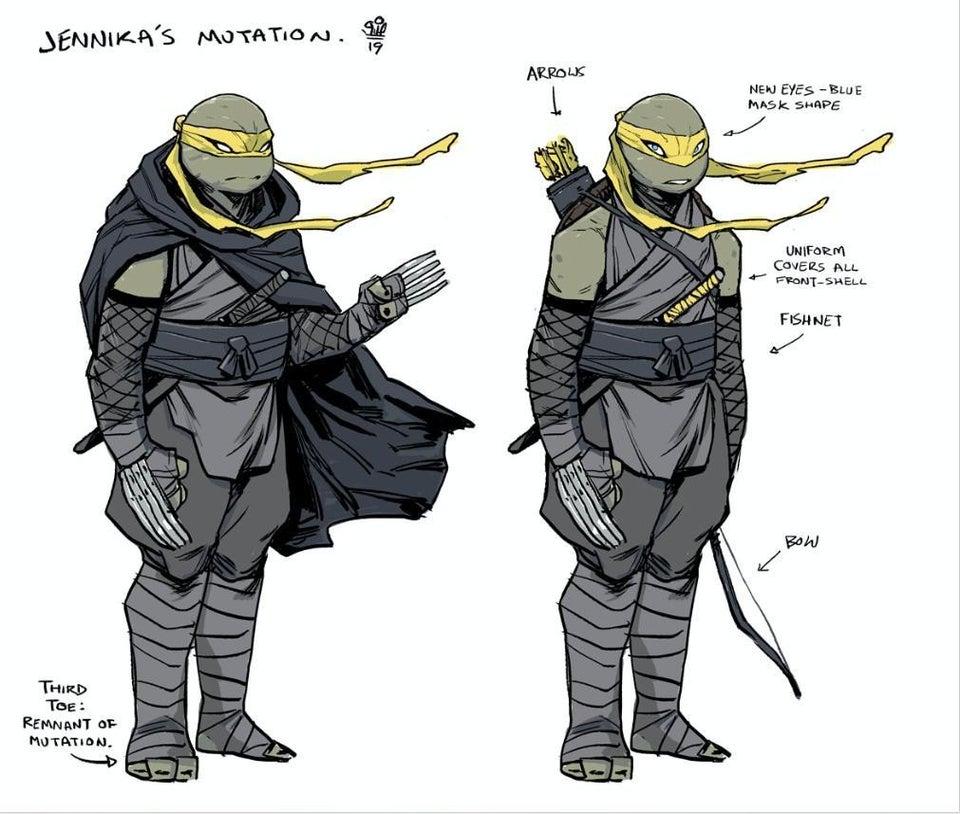 Article continues below advertisement
Many chalked up the hate for Venus to her corny jokes and terrible dialogue, and the fact that her origin story seemed a bit weak. Splinter told them, "Oh there were actually five turtles to begin with" and he's just telling them this now out of nowhere, what? Plus, fans also didn't like the fact she had lived in a temple her whole life and was constantly getting into predictable "fish out of water" scenarios that have been done before tons of times.
Jennika, however, has a lot of Ninja Turtles fans excited.
Kevin Eastman and Peter Laird originally came up with the concept of super violent "Ninja Turtles" as a satire of Frank Miller's Daredevil comics. Strangely enough, it stopped becoming a tongue-in-cheek spoof of Miller's work and went on to become one of the biggest animated franchises of all time. In 2019, Ninja Turtles returned in comic book form as a monthly series written entirely by Kevin and published by IDW.
Article continues below advertisement
The character of Jennika, who is the "real" fifth Ninja Turtle in the comics, was created by Kevin and Haim Saban and she has a pretty cool backstory. She originally started life as a human being, not a turtle that bathed in some toxic ooze with genetic-morphing properties. She had a rough and tumble upbringing which ultimately landed her in prison, where she befriended a member of the Foot Clan who saved her from getting beat up.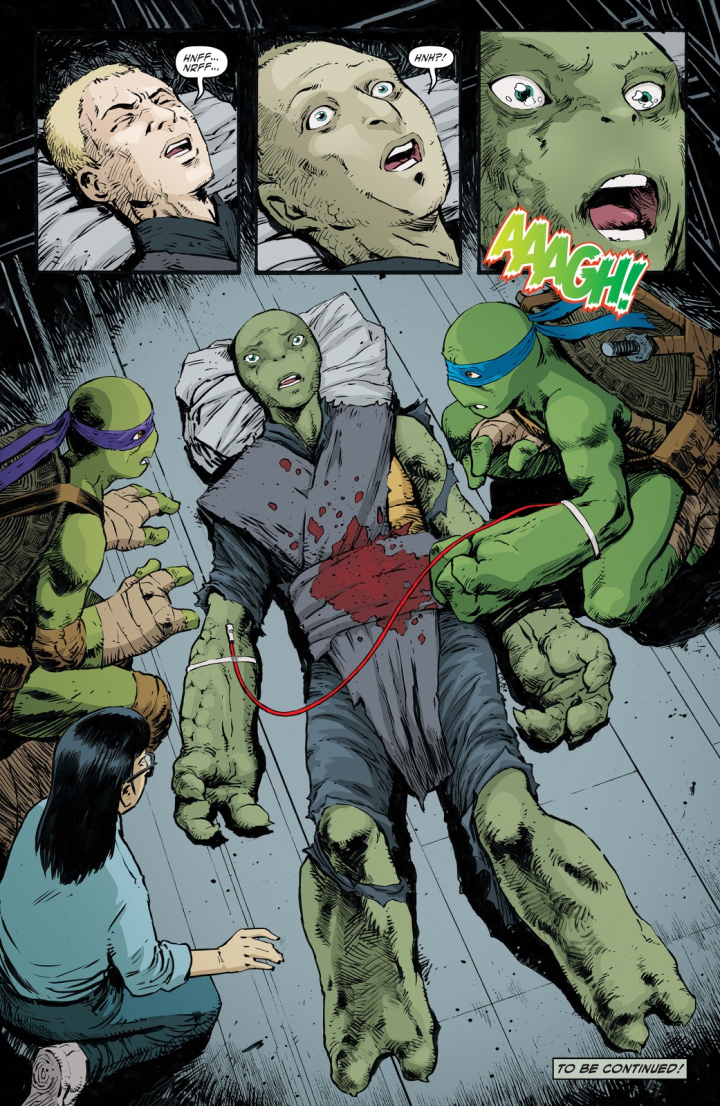 Article continues below advertisement
The two of them busted out of prison but during their escape, Jenny's friend was killed. She ended up joining the Foot Clan, finished the training her friend started, and ended up killing the person who did her friend in. I guess that's how Foot initiations work.
She also dated Casey Jones and the two were hot and heavy all the way up until the moment she got turned into a turtle. How did that happen, you ask?
When Splinter became the leader of the Foot clan, Jenny ended up swearing fealty to him after an altercation. While she wasn't down with the fact that the mutated Rat she was now following wouldn't kill people, and just beat them up badly instead, she still respected him greatly and adhered to his principles. For the most part, that is — she got a little murderous side action rolling with an outfit called the Street Phantoms that dealt justice a tad more homicidal-like.
Article continues below advertisement
During a gnarly altercation with a baddie, Jenny got stabbed in the gut with a katana and the Turtles work like crazy to save her life as they're being hunted down by the Earth Protection Force and some other ninjas. In a last ditch effort to keep Jenny from going six-feet-under, they used Leonardo's mutant turtle blood to see if that will help the recovery process.
Article continues below advertisement
It ultimately did, but, it turned her into a turtle. And this was while she and Casey Jones were dating, which I'm assuming led to some really awkward conversations. Like how's a dude going to just go about life dating a giant turtle? How does that even work?
If he really loves Jenny and is committed to the idea of them being in a relationship, then I suggest he watch The Shape of Water for some pointers.
Jennika's now an official, fifth member of the Ninja Turtles, rocking a yellow bandana and a claw as her signature weapon. Anyone else looking forward to playing as her in a new TMNT beat 'em up? I know I am.
You can check out Jennika's full backstory from IDW publishing here.