Rupert Murdoch's New Ex-Wife Jerry Hall Was With Mick Jagger for 23 Years
Before she married Rupert Murdoch, Jerry Hall was in a relationship with Mick Jagger for decades. Here's the full timeline of their time together.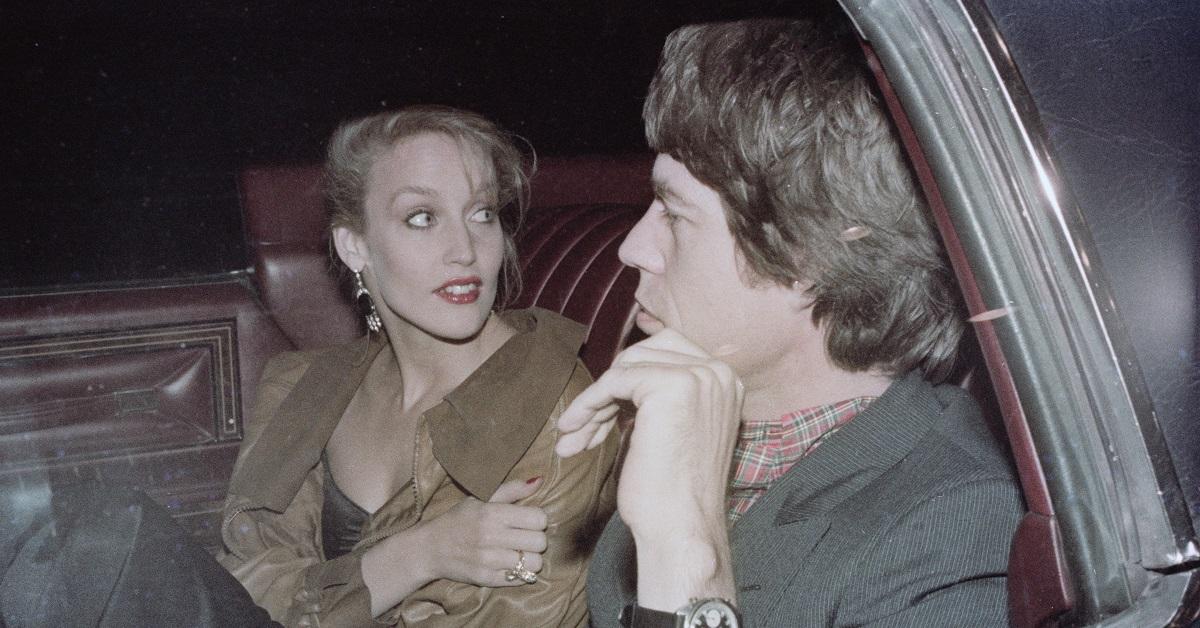 News recently broke that actress Jerry Hall was getting a divorce from media tycoon Rupert Murdoch, and while some people wanted to know more details about their relationship, others were curious about Jerry's relationship history, and particularly her relationship with Rolling Stones frontman Mick Jagger. As it turns out, the two were an item for more than 20 years, and there was plenty of drama in the course of their relationship.
Article continues below advertisement
Jerry and Mick first met in 1976.
Jerry and Mick first met in 1976 when they were both romantically entangled with other people. Jerry was engaged to Bryan Ferry, and Mick was married to his wife Bianca. Mick and Bianca had Jerry and Bryan over for dinner, and the rest was history.
"Bryan was flattered by Mick's attention, but he could also see that Mick was smitten with me. It couldn't have been nice for him," Jerry wrote in her pictographic memoir.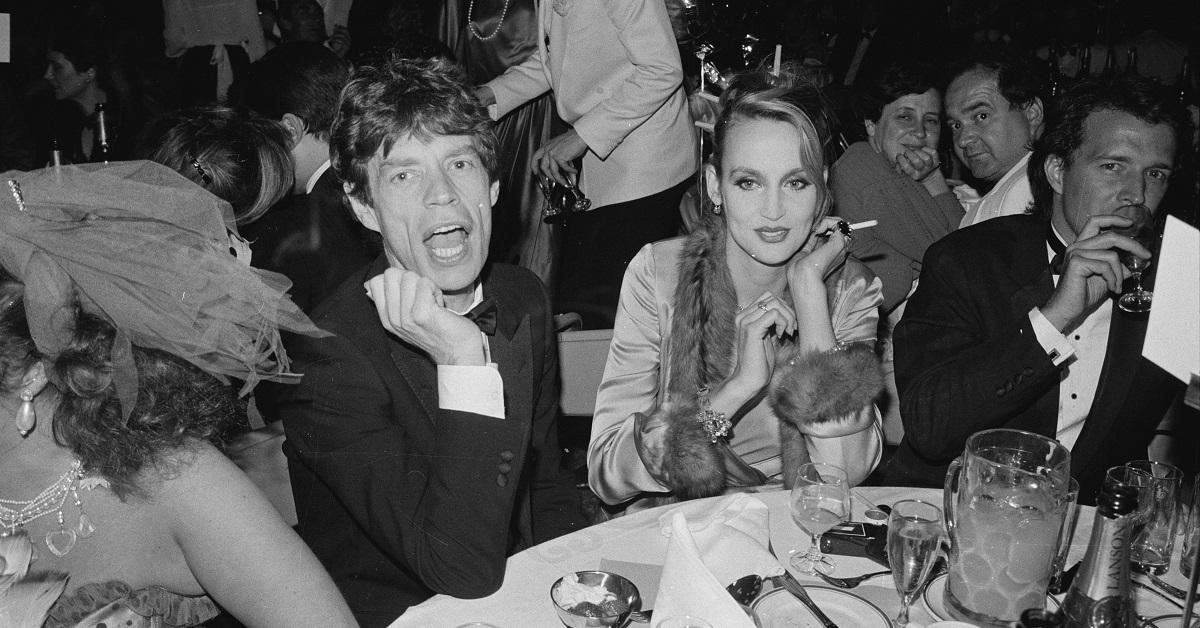 Article continues below advertisement
Jerry and Mick began dating in 1978 and were together for years afterward. They married in Bali in 1990, but there was plenty of drama both before and after the two got hitched. Numerous reports suggest that the relationship was plagued by infidelity, but it also typified the kind of celebrity relationship that was very much of its era, one fueled by plenty of cocaine and lots of partying.
Mick once said that Hall had to start smoking or he'd leave.
Although plenty of supportive partners have tried to help their loves stop smoking, Mick may have been one of the few people who provided their partner with an ultimatum that went the other way. In an interview with the Detroit Free Press, Mick said that Jerry was "impossible to live with" when she wasn't smoking.
Article continues below advertisement
He said that he had given her an ultimatum: "Either start smoking, or I'm leaving."
Jerry gave Mick an ultimatum as well, telling him that they couldn't be together if he continued using heroin. "I told him I couldn't see him if he took drugs, saying, 'Go away and don't come back until you're straight.' He succeeded — he had amazing willpower," she wrote in her book.
Article continues below advertisement
Their divorce paved the way for Jerry's marriage to Rupert Murdoch.
Jerry and Mick split several times over the course of their relationship. Jerry left Mick in 1982 over his refusal to marry her, and again a decade later after it became clear to her that Mick had cheated on her. Ultimately, the two reconciled, but that reconciliation would only last through 1999 when their relationship ended for good.
The breakup came about after it was correctly reported that model Luciana Morad was carrying Mick's child, and Jerry officially filed for divorce. Since the breakup, Jerry has had a mix of positive and negative things to say about her ex, suggesting that he was addicted to womanizing and ultimately replaced his heroin dependence with a dependence on sex instead.
Now, Jerry is divorcing Rupert Murdoch, which will be the media mogul's fourth divorce.