Jesse James Hollywood Is Now Married, but Still Fighting His Case From Behind Bars
Is the former drug dealer still behind bars? And who is Jesse James Hollywood's girlfriend? The answers to these questions might surprise you.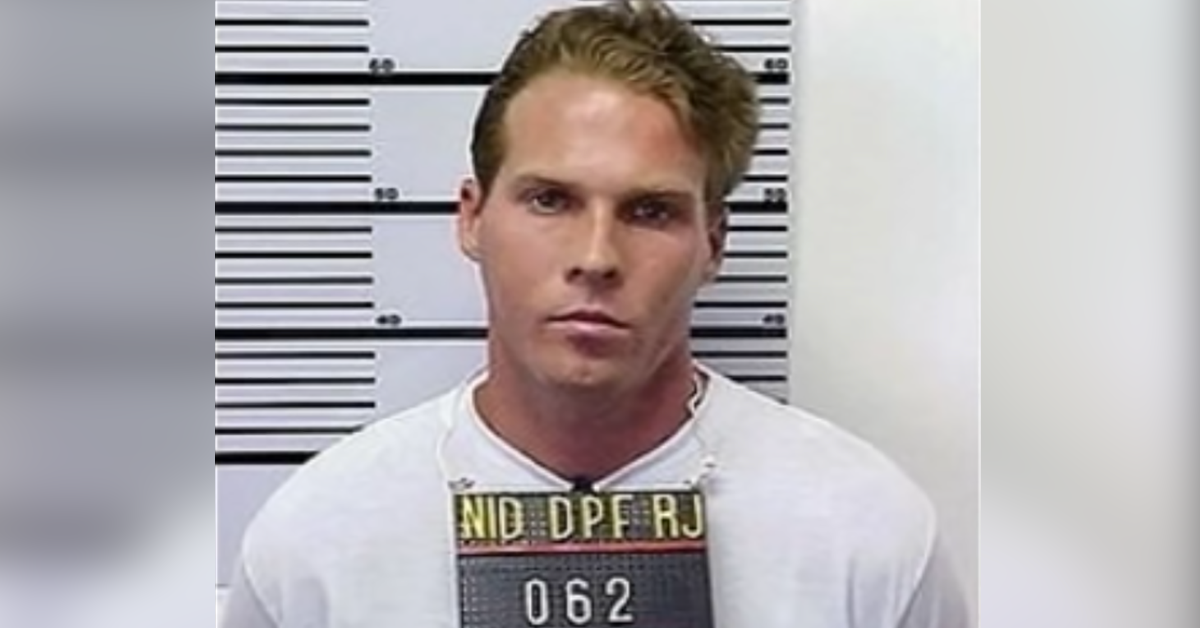 In August of 2000, Jesse James Hollywood not only kidnapped 15-year-old Nicholas Markowitz, but according to reports, he's also responsible for ordering his murder. If you're unfamiliar with the case, Markowitz was the half-brother of Ben Markowitz, who refused to pay Hollywood the $1,200 he owed in drug debt. Hollywood couldn't find Markowitz, so instead, he took the younger brother hostage and held him for three days as leverage.
Article continues below advertisement
When nothing happened, Hollywood reached out to a lawyer for advice and decided that letting the teenager walk free was too big of a risk. So to avoid landing in jail, he apparently ordered his crew, including Ryan James Hoyt, Jesse Rugge, William Skidmore, and Graham Pressley to murder Ben Markowitz.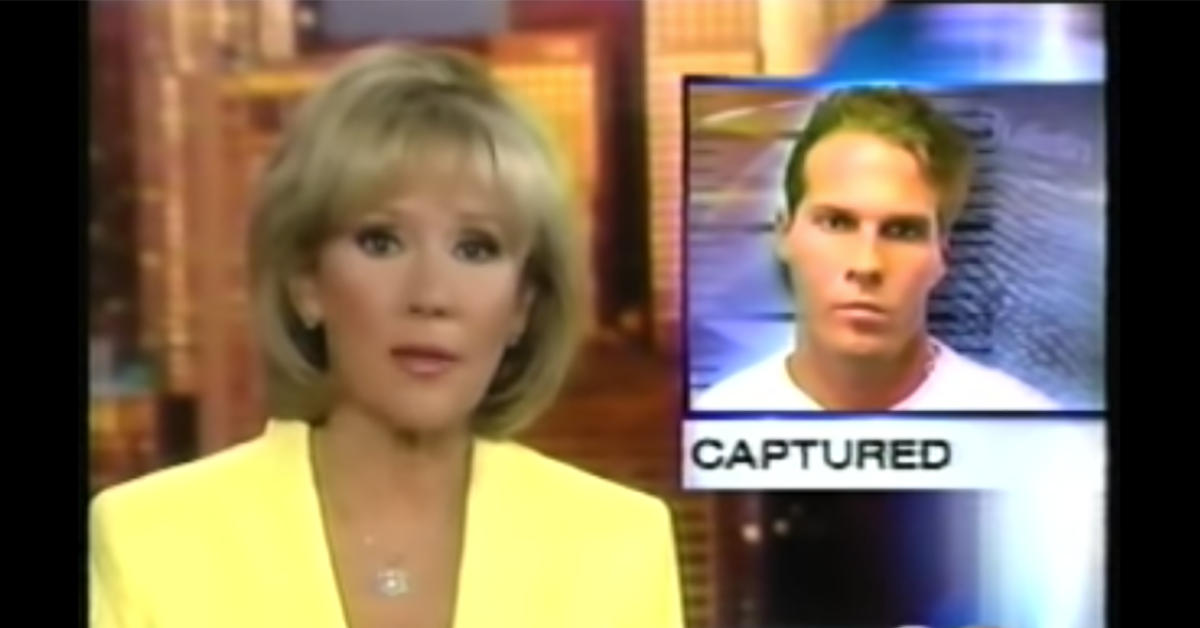 Article continues below advertisement
By the time his body was found, Hollywood had already fled the country with the help of his father, his godfather, and his ex-girlfriend, Michelle Lasher. He was able to move to Brazil, where he assumed the identity of "Michael Costa Giroux" and claimed to be from Rio de Janeiro. But after more than four years on the run, he eventually got caught by Brazilian authorities in 2005.
Though he wasn't at the scene of the crime, the former drug dealer got sentenced to life in prison without the possibility of parole in 2009. And now, over a decade later, those who've followed the case want to know: What happened to him? And is he seeing anyone at the moment? Here's what we know.
Article continues below advertisement
Jesse James Hollywood is still serving his sentence, but hasn't given up fighting his case.
After his long (and publicized) trial, Hollywood was found guilty of kidnapping and first-degree murder. His attorneys tried to dismiss the case after prosecutor Ron Zonen shared confidential materials with the producers of Alpha Dog (the film that's based on his case), but they were unsuccessful.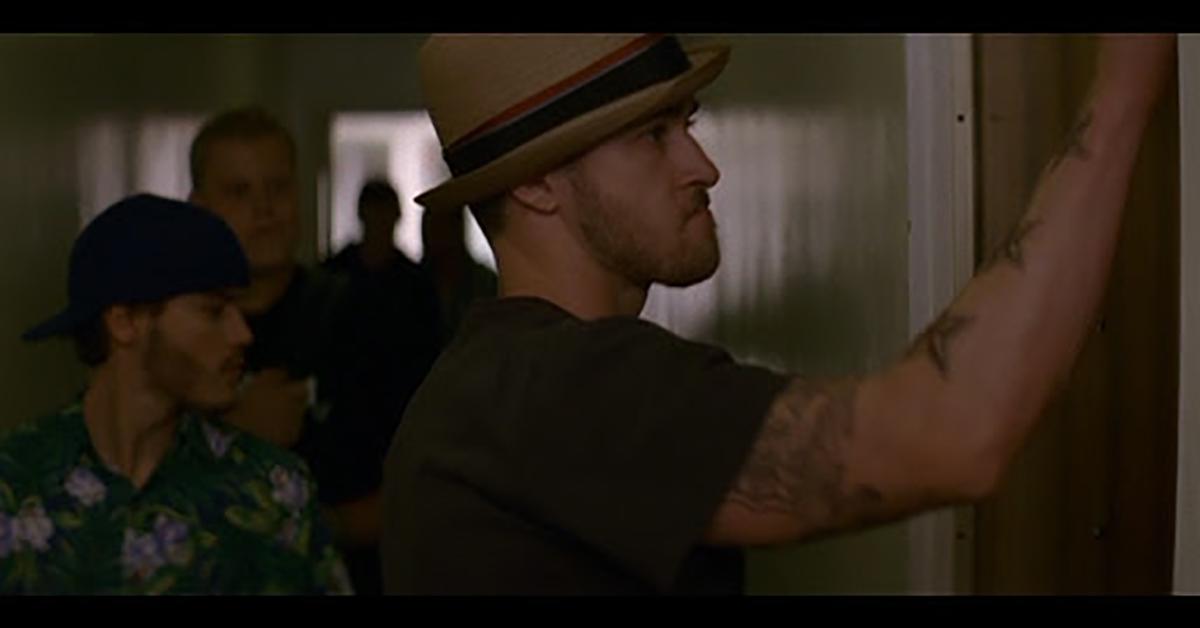 Article continues below advertisement
In 2012, Hollywood tried to appeal his conviction, arguing that while he did kidnap the teen, he never actually ordered his death. His defense attorney, Ralph Goldsen, also claimed that he was innocent because Markowitz had the freedom to leave at any time. However, the court upheld his conviction and denied a motion. He's currently serving his time at the Richard J. Donovan Correctional Facility in San Diego.
In 2019, the inmate told his side of the story when he spoke with Joe Tomaso on his podcast, 15 Minutes With.... He said: "There's a lot of things that didn't come out in the media. There's a new Senate bill with the felony murder rule, and basically that's how they convicted me."
Article continues below advertisement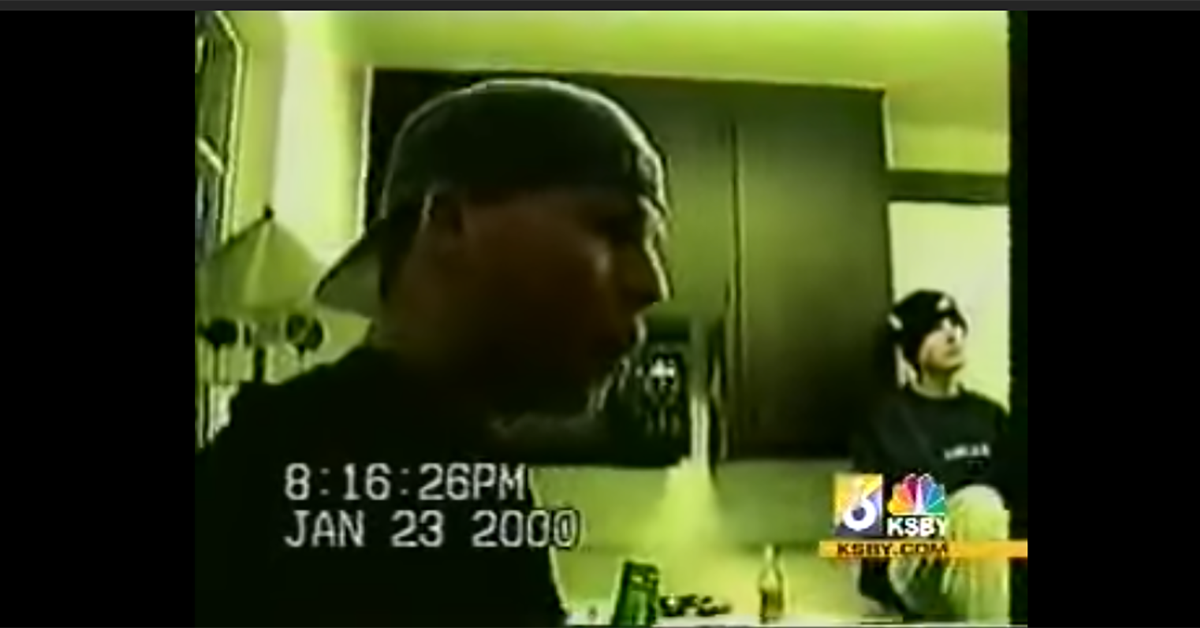 "They never proved what they had alleged initially, and you know, I love Nick Markowitz, I pray for him fervently, I never wanted Nick Markowitz to be hurt, I never ordered the murder of Nick Markowitz, and there was a lot of evidence to that in my trial, the reason they convicted me was because they threw in the felony murder rule, which a lot of people are getting action on right now as far as the Senate Bill that just passed, 1437."
Article continues below advertisement
The law that he's referring to, Senate Bill 1437, went into effect on Jan. 1, 2019. As of now, it states that if someone commits a serious felony and kills someone in the process, they'll be charged with first-degree murder, even if they're not the actual killer and even if they had no intent to kill the victim.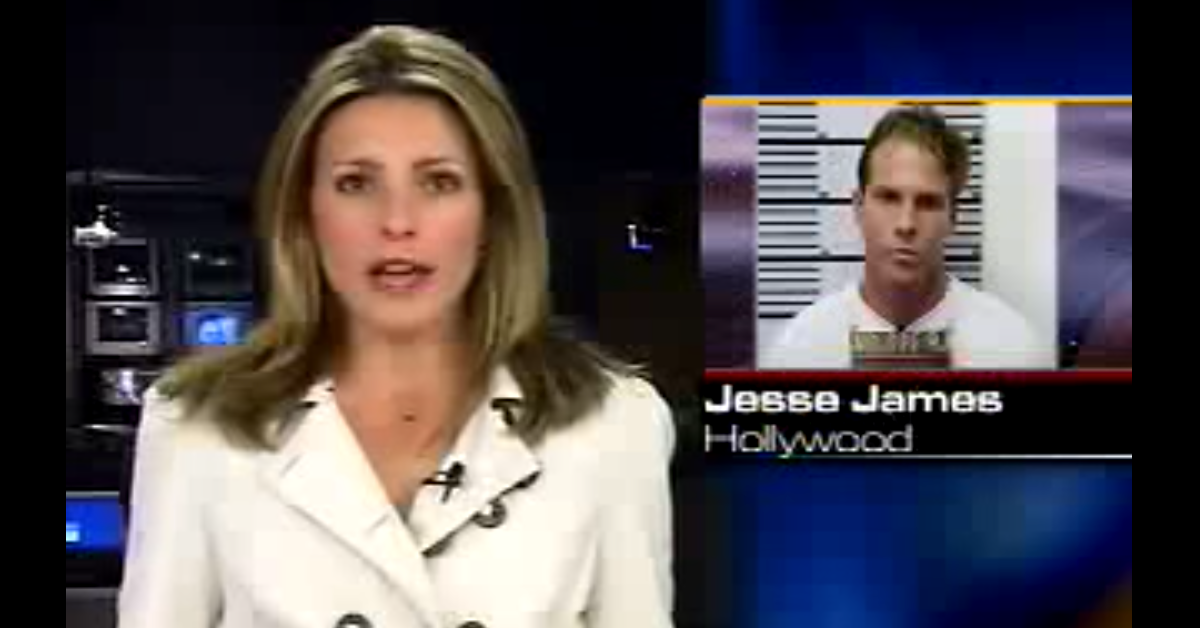 Article continues below advertisement
Hollywood claimed that a lot of the details of this case got covered up and, as a result, the media (and even the film Alpha Dog) painted him as the villain.
He shared: "There's a lot of false perceptions and preconceived notions about me and about my case, I was talking to my mom the other day and she was mentioning how people on the internet think that I was the shooter. When you're in here, [people] automatically think you're guilty."
Article continues below advertisement
Jesse James Hollywood has a child.
When the ex-drug-dealer was still on the run in Brazil, he began a relationship with Marcia Reis and got her pregnant in 2004. At the time, he was under the impression that fathering a native Brazilian would keep him from getting extradited, which used to be the case, but that law actually changed. Since his arrest, there's been no update about his child's whereabouts or identity.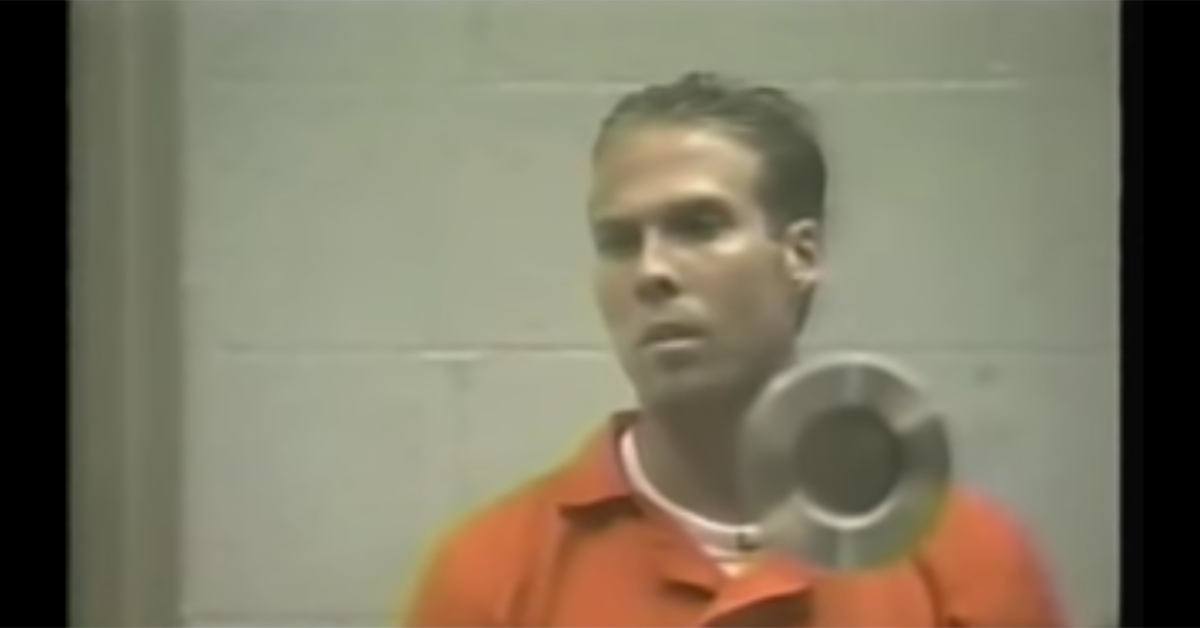 Article continues below advertisement
Who is Jesse James Hollywood's girlfriend?
In 2013, just a few years after his sentencing, a Hawaiian woman named Melinda Enos started to write him. She said: "I wanted him to know I was supporting him. I wanted him to know that I thought he got a raw deal and that I was there for him. We started writing letters to each other all the time then talking on the phone for hours."
The two developed feelings for each other, and, by the following year, they got to exchange vows. The couple got married in the visitor's room in prison on Jan. 19, 2014.
Article continues below advertisement
Enos said: "It was the best ceremony ever! I waited out front so he couldn't see me. We were both nervous, but it was good. I had a maid of honor and three bridesmaids — I met all the other girls from visitations since they have guys there; we're all regulars — and he had his best man and his celly there. The girls all wore the same shirt with "Team Hollywood" written on the back, and one of their daughters was the flower girl."
Article continues below advertisement
When Enos was asked if she was worried about Hollywood never getting released from jail after his appeals, she said: "Win, lose, or draw, I'll be with him forever. I will be with him until the end."
Jesse James Hollywood is now a Christian and passionate about helping at-risk youth.
Hollywood has been keeping busy during his time behind bars. While there, he's been working on his spirituality, mentoring other inmates and assisting with multiple programs for at risk youth.
Article continues below advertisement
He said: "Anything with the kids and any type of youth at risk endeavor, I want to go all in and try to help out in any way I can. It's difficult to reach kids, it's difficult for them to understand the situation here and it's something you have to address from different perspectives... You get different individuals, if you can get their perspectives, certain kids are going to relate to different people."
Regarding his faith, he explained that he "surrendered his life to the Lord" in 2017 and had a "spiritual awakening" in 2018.
He said: "I'm a follower of Jesus Christ… I want kids out there to know that if you build a foundation in Christ now before you get into [trouble], imagine the great things He can do in your life. He's doing great things with me and if I can change, anybody can change."