Just a Reminder That Jessica Alba Has the Cutest Family Ever
When Jessica Alba isn't slaying on the big screen or running her multi-million dollar company, she's playing her biggest role yet as a mom. She and her husband Cash Warren are parents to three wonderful children: daughters Honor and Hayes, and son Haven.
Here's everything we know about Jessica's spawn, as well as a look at her parenting style.
Article continues below advertisement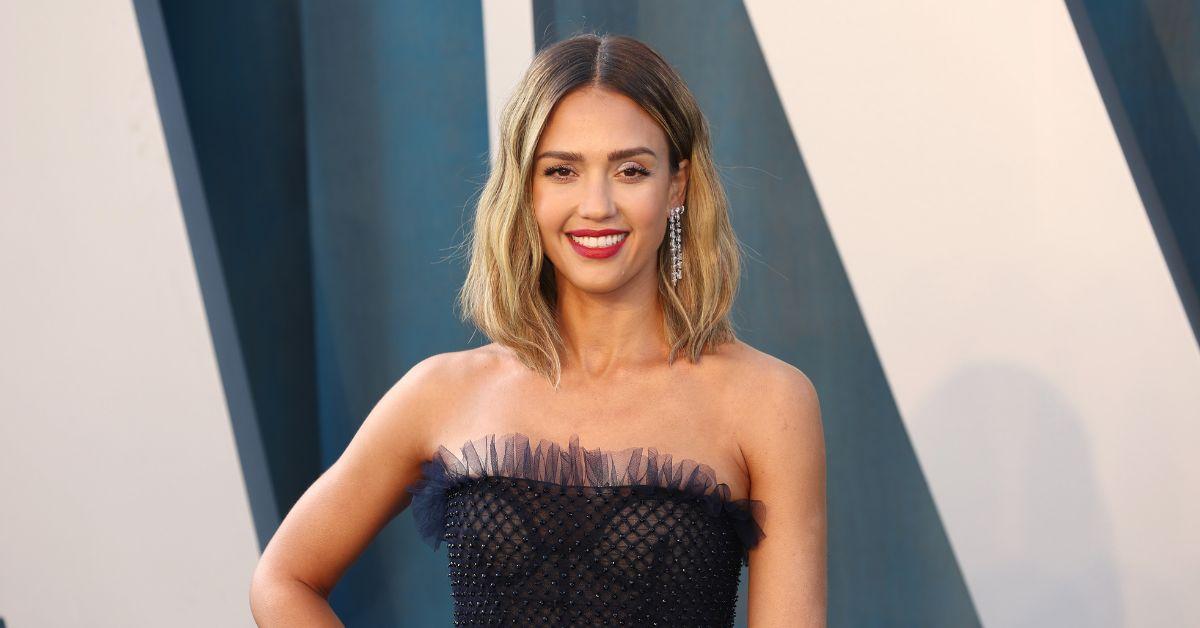 Jessica Alba's first daughter, Honor Marie Warren, was born in 2008.
Born just one month after Jessica and Cash tied the knot, Honor Marie Warren is Jessica's oldest daughter. And it's partially because of her that Jessica was inspired to create The Honest Company.
Per Forbes, after Jessica's baby shower for Honor, she was advised to pre-wash the onesies that she was gifted. The soon-to-be mom did just that but began to break out in terrible hives. She feared the same thing would happen to her child if she didn't start using more natural cleaning products.
Article continues below advertisement
But what Jessica needed wasn't yet on the market. Thus, The Honest Company was born.
And while Honor's onesie days are long gone, she's still Jessica's "baby girl." The doting mom shared a photo of them together in August 2022 where they both donned similar linen outfits while posing in a restaurant parking lot. "My (I can't believe she's so tall) baby girl," Jessica wrote in the caption.
Article continues below advertisement
Jessica Alba's second daughter, Haven Garner Warren, was born in 2011.
Haven Garner Warren is Jessica's second daughter. Born in 2011, Haven recently graduated from middle school — and you bet Mama Jess had all the feels.
"I can't believe you are heading to middle school!!!" the Fantastic Four actress gushed on Instagram in June. "Over the last six years, you have grown into such a kind, considerate leader that always checks in on those around you. You are a natural shoulder for people to lean on and give great advice," she said of her second-born.
Article continues below advertisement
Jessica Alba's son, Hayes Alba Warren, was born in 2017.
And last but not least is Hayes, Jessica's youngest child and only male of the pack. The adorable kiddo was born in 2017 and as Jessica admitted on The Tonight Show With Jimmy Fallon in 2019, he is her cutest creation. "[Hayes is] cuter than my daughters, for sure," she said. "He's the cutest of the three."
Article continues below advertisement
In the same interview, Jessica also revealed that Haven loves being an older sister to Hayes. "[Haven] literally has an American Girl doll on one hip and Hayes on the other hip," she said, adding, "She basically was complaining of sciatic pain [and] it's because she holds this heavy baby. He's, like, half her size."
Jessica Alba takes no shame in going to therapy with her daughters.
Raising both teen and tween girls is no easy task. And in Glamour UK's July/August digital issue, Jessica revealed that she actually goes to therapy with daughters Honor and Haven.
"They started to sort of shut down and get really like, 'I don't want to talk anymore.' And I'm like, 'We're not doing this. We've got to keep a line of communication here. How can I be a better parent to you? How do you want me to talk to you? Don't shut me out,'" The Honest Company co-founder recalled.
Article continues below advertisement
And fortunately, it seems that she made the right call. She explains that her therapist is "really objective" and helps to "create a safe space for your kid to really candidly tell you what's not working about your parenting."
Article continues below advertisement
Jessica Alba met husband Cash Warren in 2005 on the set of 'Fantastic Four.'
Parenting can be a rough gig, but luckily Jessica's hubby Cash is an extremely supportive partner and father to their three kids.
The lovebirds, who have been married for 14 years, met in the most Hollywood way: on the set of a movie (Fantastic Four, to be exact). However, Cash wasn't an actor, as one might assume.
He was actually a crew member. "His name is Cash... He's not famous. He might be 'The One,'" Jessica told Cosmopolitan that year. "I was actually attracted to his spirit and mind before it went to a physical place. We're both old people in young people's bodies," she revealed.