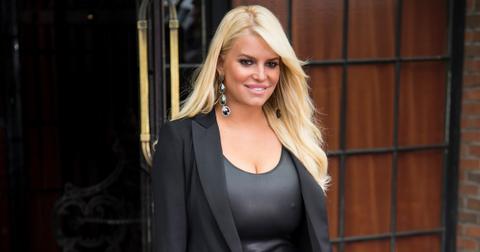 Jessica Simpson Recorded Six New Songs, But You Can Only Hear Them If You Buy Her Audiobook
By Abi Travis

Updated
It's been a big month for Jessica Simpson. Her new memoir, Open Book came out on Feb. 4, and the publicity around it has been truly surprising. After many years of wondering what really happened to Jessica back in the day, we're finally starting to learn the truth — and so much of it has not been pretty. Although many of the things we've learned about Jessica's life have been sad, there's good news, too. Some of the best news of all is that Jessica Simpson has new songs!
Jessica Simpson's new songs were originally announced on Instagram.
On Feb. 4, 2020, Jessica took to Instagram to share some very exciting news: She's releasing new songs in tandem with her book release! She revealed in the caption that she recorded a total of six new songs and had decided to release them at the end of her audiobook recording:
She also shared a clip of her singing along to one of the tracks called "Party of One." It's about Jessica learning to love herself, and the lyrics are seriously emotional:
"Gonna look in the mirror, straight in my eyes / Tell myself I'm not broken just 'cause I cry / It's a love song / Party of one / I'm not weak 'cause I don't wanna fight / I am more than my body, more than my wealth / I am more than these demons holding me down / It's a love song / Party of one / God knows it's bad for my health to hate myself."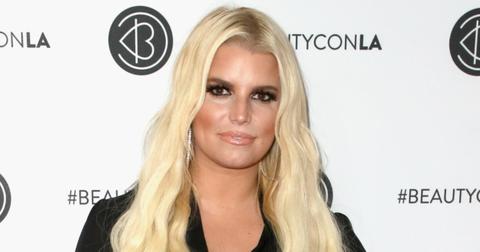 The other five new songs are also very personal.
According to Us Weekly, Jessica wrote one song, "Heartbeat," after being sober for three months. She said the song "came out so easy, and I finally felt unblocked." Here's a sample of the lyrics:
"Now I only dream in colors / When I lived in black and white / You grow up fast when you're a mother / You stand strong when you're a wife ... I made friends with the past / I'm not ashamed / Let all the tears roll down my face / Wouldn't know all this beauty without thanking my pain."
The song "Free Will" is about Jessica's choice to enter into a serious relationship with her husband Eric Johnson eight years after her divorce from Nick Lachey. "I don't want nobody else / No I don't want nobody else," she sings. "I could leave if I want to / These walls are made of stone / But they don't hold me / I'm not a prisoner / I'm here of my own free will."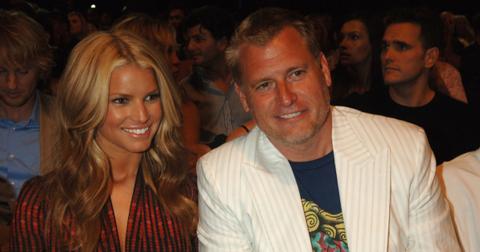 "Practice What You Preach" was written as a "direct hit" to her father, Joe. Jessica was angry that Joe decided to leave her mother in 2012 and she decided to channel that anger into a new song. She didn't hold back when it came to the lyrics:
"You taught me how to love somebody / Just like you / You taught me how to leave somebody / And it's hard to do / You said keep my s--t together when the world unravels / And put a brave face on in the heat of the battle / So that's what I did […] Go and pick up your head / Even if the higher ground is the place you've forgotten / May your actions speak louder than words / Give them hell / As hard as it hurts / 'Cause that's what I learned from you / So take it from me / Practice what you preach."
"Sweet Temptation" is about Jessica's struggle with alcohol and self-medication: "There's no amount of prayin' / There's no amount of will / There's nothin' gonna keep me / From climbing up the hill / Sweet temptation / Are you leading me home?"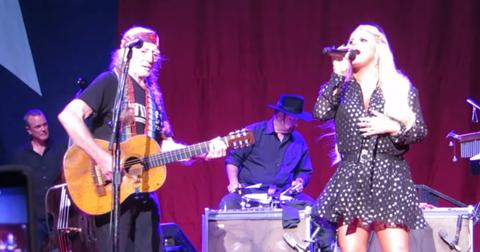 The final song, "Your Fool," is actually a duet with Willie Nelson. The two singers have performed the song together before, but this appears to be the first official studio recording. Apparently, one line of the song was inspired by Jessica's daughter Maxwell's bedroom — "She had stars on her ceiling, and I always told her I'd lasso them down for her," Jessica writes in Open Book.
"I chewed out the moonlight / Lasso all the stars. ... If you were caught behind those bars / I'd find you in the dark / I feel the lighting every time that you walk by / 'Cause I love your name / Yeah it still gets me high / I'll dance through the fire and you can play it cool / I will be your fool."
Can you listen to Jessica Simpson's new songs if you don't get the audiobook?
Once Jessica made her announcement on Instagram, people started asking how they could hear the new songs if they don't get the audiobook. Jessica replied that the new music is available "just [with] the audiobook," so at least for now, the only way to hear them is to purchase said audiobook. What a clever bit of marketing, right?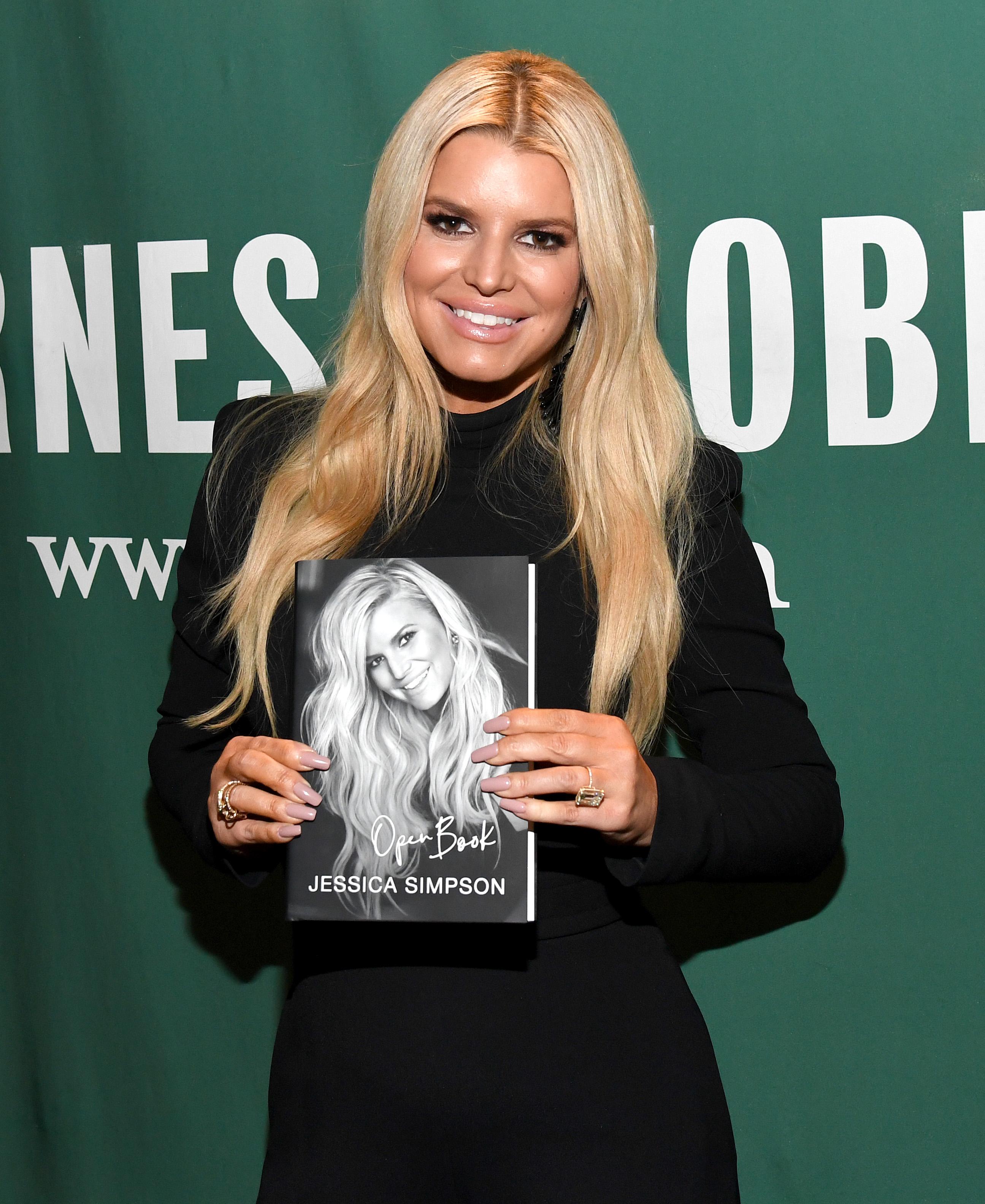 For true Jessica Simpson fans, the purchase will be totally worth it. Not only can you hear Jessica's voice reading the book, but you also get to hear her sing!
Open Book is available now.