Meet TikTok Star Jorge Gardi aka JeyJey, the App's Latest Beauty & Fashion Influencer
Who is Jorge Gardi aka JeyJey on TikTok? What you need to know about the budding social media influencer, including his content, relationship status, and more.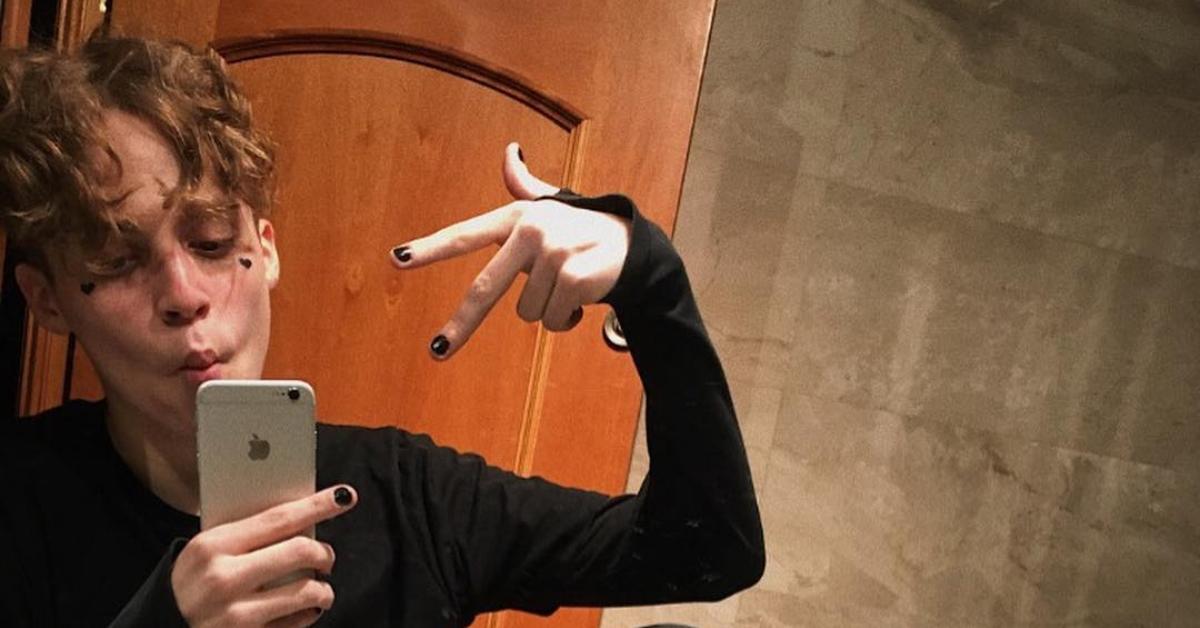 The viral app TikTok is taking the world by storm. Initially popular among teens, the short-form video content app has increasingly become a hit with celebrities and older generations. Much like Instagram and YouTube influencers, TikTok stars are popping up all over the world.
While many people are familiar with TikTok influencers such as Charli D'Amelio, Addison Rae, and Chase Hudson, one user is certainly catching our attention.
Article continues below advertisement
If you're scrolling through the app (for hours), you may have also stumbled across one social media star that continues to grow in popularity. Jorge Garay, also known as JeyJey Gardi, currently boasts almost 4 million followers on his TikTok channel. So, keep reading to find out more about the social media star!
Article continues below advertisement
What to know about TikTok star JeyJey.
If you follow the 18-year-old budding TikTok influencer, you'll see that he regularly posts videos of himself lip-syncing to songs and showing off his makeup skills. And, we're totally jealous of his technique! His simple point-of-view videos show how JeyJey applies makeup and show how you too can achieve the look.
Most recently, the teen displayed how he uses one product three different ways!
Aside from makeup, the teen is also very into fashion. In one video, JeyJey shows viewers how to wear a head scarf five different ways. Basically, if you're looking for a little fashion inspo, you should totally check out his page!
Article continues below advertisement
It looks like JeyJey is not single.
The TikTok star has been romantically linked to fellow influencer Benji Krol. It appears the two started dating in 2019 and regularly tweet and post about one another on their respective social media pages. On his Instagram, Jorge has a saved Instagram story dedicated to his beau, titled, "This is Benji."
The stories feature numerous images of Benji at different ages.
Article continues below advertisement
On Feb. 14, Benji shared an Instagram video of himself and Jorge dancing. He simply captioned the cute clip with a heart.
The pair also have their own merchandise, known as Benjey. If you click on the site, you'll see different sweatshirts and stickers that are available to purchase.
We are totally shipping this duo!
Trying to be a TikTok star yourself? Try these TikTok dances, which are easy to learn while quarantined.
If you've been practicing social distancing during the coronavirus pandemic (also known as COVID-19), than to pass the time you can learn some of the biggest TikTok dances of 2020. The app has caught the attention of more than 123 million people, and many individuals post dances, lip-sync videos, and clips of themselves participating in challenges.
Article continues below advertisement
So, if you need something to do while remaining safely inside your home, learn a few of these easy dance moves. Who knows, maybe you'll become a TikTok star yourself!
A short and simple dance to learn is the "Say So" routine, which only involves a few arm movements and a body roll. Basically, anyone can pick this dance up!
Though this may be one of the most difficult dance routines to learn on TikTok, the Renegade is definitely the most popular. Luckily, there are numerous YouTube videos that break down step-by-step how to perform the technical routine.