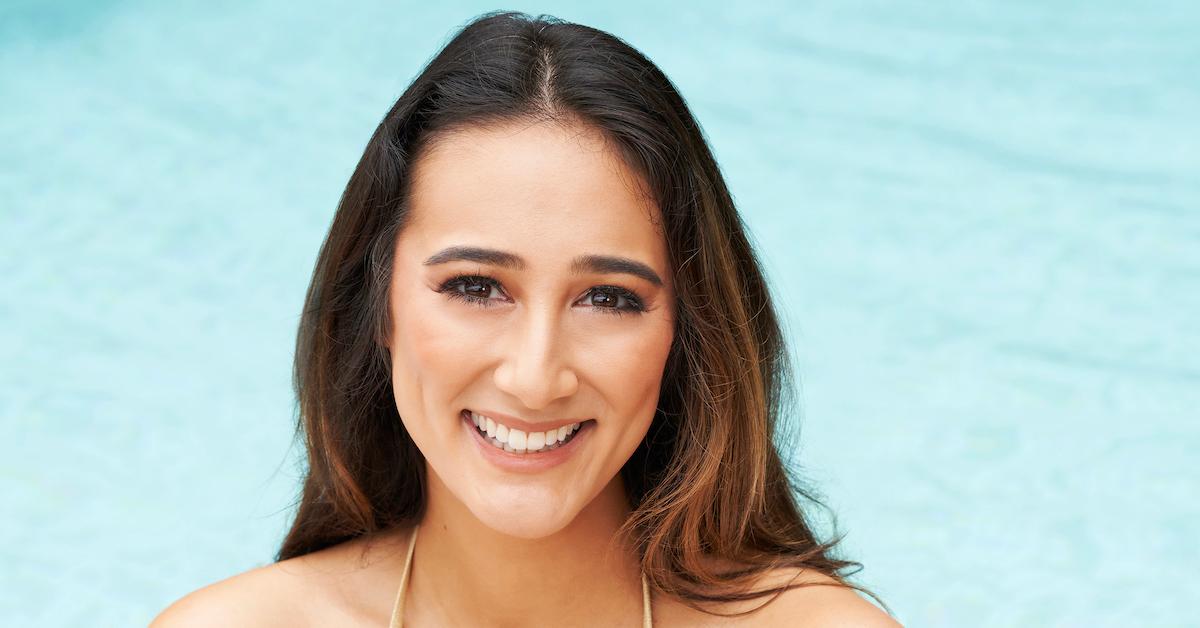 'Bachelor in Paradise' Star Jill Chin Is Involved in the First Love Triangle of Season 8
Spoiler Alert: This article contains spoilers for Season 8 of Bachelor in Paradise.
Bachelor in Paradise is back, and a new cast of former Bachelor and Bachelorette contestants has officially arrived in Mexico for another opportunity to find love, engage in drama, and to potentially seek out Instagram fame.
During the Sept. 27 premiere, nine eligible guys and 11 single ladies arrived on the beach to kick the season off — and it didn't take long for connections to begin to form.
Article continues below advertisement
Jill Chin, who originally appeared on Clayton Echard's season of The Bachelor, got involved in a love triangle with Romeo Alexander and Dr. Kira Mengistu on the first night.
As viewers later found out, Jill and Romeo had a pre-show connection that was actually derailed when Romeo kissed Kira during a night out.
The Season 8 premiere ended with a confrontation between Jill and Kira (after Romeo told Kira that he just wanted to get to know Jill), and viewers will have to tune in to find out how it will all play out.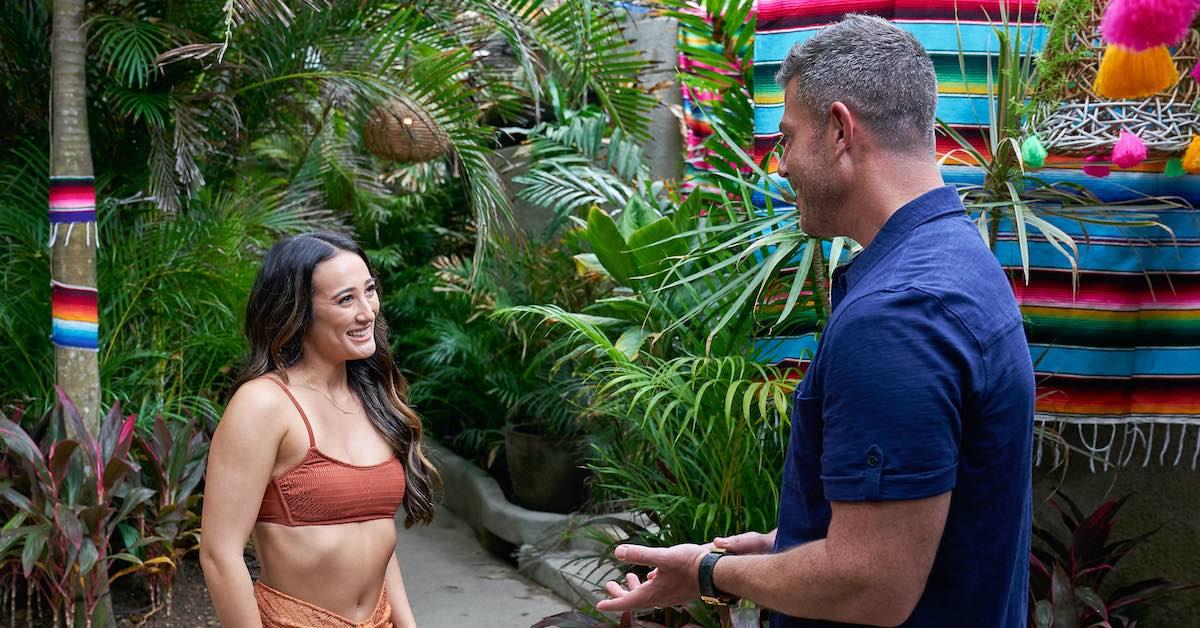 Article continues below advertisement
Until then, fans may be interested in finding out more about Jill — including where she is from, and what her career is. Some may also be wondering if there are any rumored spoilers regarding her future on the show. Kira's position as a doctor was already a talking point on the Bachelor in Paradise premiere, but Jill also has a unique day job outside of the Bachelor Nation franchise.
What does 'Bachelor in Paradise' Season 8 star Jill Chin do for a living? Details on her job.
The 27-year-old, who is from Scituate, Rhode Island, works as an architectural historian and social media coordinator. The Season 8 star currently works for the Public Archaeology Laboratory in Pawtucket, RI.
Article continues below advertisement
Before she took a position at the Public Archaeology Laboratory in 2019, Jill worked as an Associate Guide and Collections Intern for the Preservation Society of Newport County. She was also a Preservation Intern for the Providence Preservation Society.
Jill studied Cultural and Historic Preservation at Salve Regina University in Newport, RI. She graduated from the private university in 2017.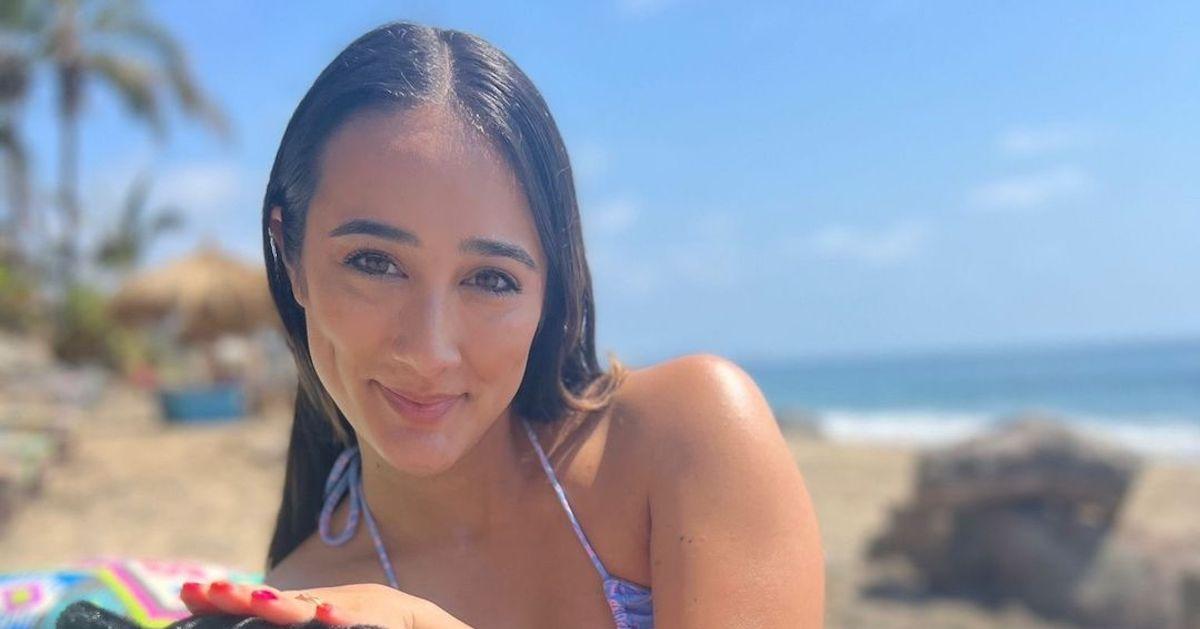 Article continues below advertisement
In early 2022, Jill did compete for Clayton's heart on The Bachelor Season 26, but the former football player sent her home during the fourth week of the show.
Once her time on The Bachelor came to an end, Jill did get to know Romeo. Like Jill, Romeo was also eliminated during the fourth week when he appeared on Michelle Young's season of The Bachelorette.
Though Romeo declared that he just wanted to get to know Jill, do the two end up getting together on Bachelor in Paradise Season 8?
Does Jill find love on 'Bachelor in Paradise' Season 8 (SPOILERS)?
While viewers will have to wait to find out what officially happens during Season 8 of Bachelor in Paradise, there are unconfirmed spoilers circulating online regarding the rose ceremonies, and about who goes home.
According to the spoiler site, Reality Steve, Romeo does give his first rose of the season to Jill, which leads to Kira's elimination. However, the plot soon thickens, as Reality Steve notes in a post that Kira returns to the beach the following day, and Romeo actually decides to leave with her.
Article continues below advertisement
Though Jill is on her own following Romeo's rumored exit, she decides to pursue other connections. Per Reality Steve, Jill explores a spark with Jacob Rapini (the guy who wore just a leaf for his BiP entrance). The post notes that Jill offers Jacob her first rose of the season, but that the two ultimately split up when Jacob decides to pursue later-arrival Kate Gallivan.
Based on Reality Steve's intel, Jill does not find love on Bachelor in Paradise. However, these spoilers cannot be confirmed until Season 8 progresses.
New episodes of Bachelor in Paradise air on Mondays and Tuesdays at 8 p.m. ET on ABC. You can also stream the season on Hulu.