Jillian Michaels Says She Is "So Grateful" for Her Fiancée Deshanna Marie Minuto
Fitness trainer Jillian Michaels is engaged to fashion designer Deshanna Marie Minuto. Here's everything we know about their relationship.
Fitness trainer Jillian Michaels is engaged! The 47-year-old shared the exciting news with fans on Instagram in November 2021.
Article continues below advertisement
"1153 days ... here's to thousands more. She said 'Yes,'" Jillian wrote alongside a cute photo of her and her wife-to-be, DeShanna Marie Minuto.
So, who exactly is DeShanna Marie Minuto? Keep reading to learn everything we know about her as well as Jillian's previous partner.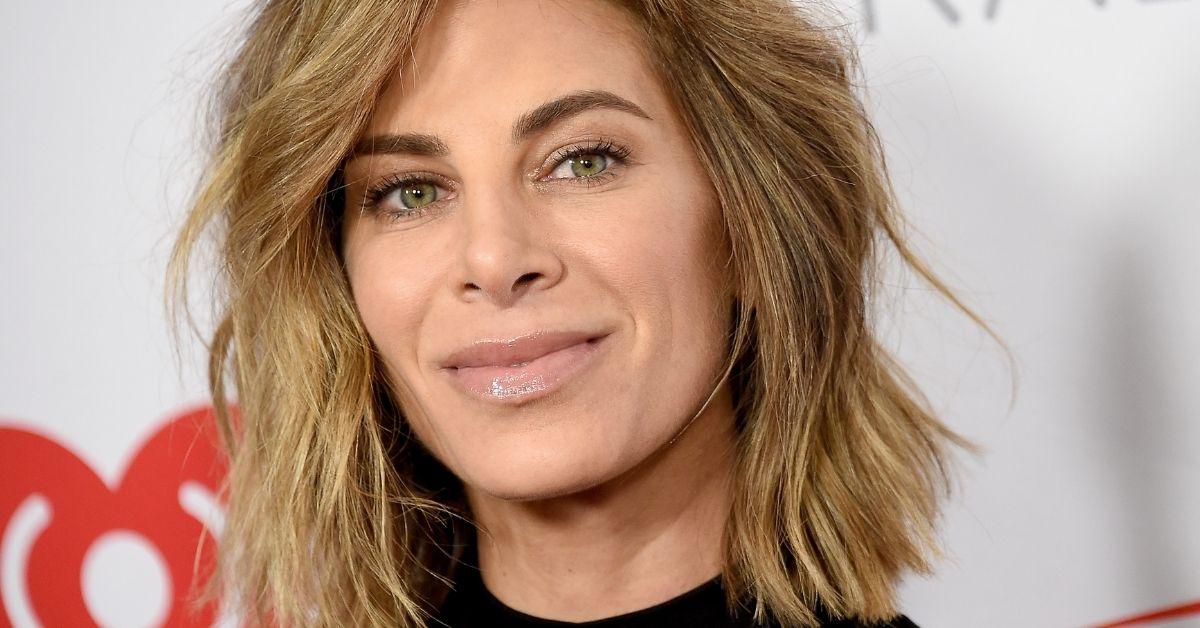 Article continues below advertisement
Jillian Michaels is currently engaged to DeShanna Marie Minuto.
The former Biggest Loser trainer is engaged to her girlfriend of over three years, DeShanna Marie Minuto.
DeShanna is a fashion designer in New York City. She created the brand Letterino, which sells reconstructed vintage jackets.
Article continues below advertisement
Jillian told People that she popped the question to DeShanna with a 7-carat emerald-cut diamond ring.
"DeShanna is 'all the things' — beautiful, smart, funny, creative, quirky, passionate ... I could run down the list of adjectives. Those characteristics obviously attract you to someone. But it's the quality of their character that makes you think, 'Thank God for this person laying next to me' every night when you fall asleep," she gushed to the outlet.
Jillian continued to note that when life gets messy, DeShanna has always had her back. "This woman has revealed herself to be strong beyond measure, wise beyond her years, and loving beyond my wildest dreams. I am so grateful to officially call her mine," she said.
Article continues below advertisement
Jillian Michaels and DeShanna Marie Minuto are both into fitness and travel.
While Jillian hasn't shared too many details about her relationship with DeShanna, we do know that they train together. However, DeShanna wasn't always a fan of Jillian's workouts.
"I gave her a little routine and she was like, 'I can't walk, I've been zombified, I hate you,' and then, over a couple of weeks … she's like, 'I just ran my mile in seven minutes and 15 seconds,'" Jillian told People in 2020.
Article continues below advertisement
According to the couple's Instagram accounts, they've also done quite a bit of traveling together. Since beginning their relationship in 2018, they've traveled to Japan, Belize, and Spain together.
Article continues below advertisement
Jillian Michaels shares two children with ex Heidi Rhoades.
DeShanna will not only become Jillian's wife, but she'll also become a stepmom to Jillian's children.
In 2018, Jillian parted ways with her longtime partner Heidi Rhoades, with whom she shares two children.
Jillian and Heidi were together for nine years. Little is known about Heidi, other than she previously worked as a music manager.
Article continues below advertisement
Jillian and Heidi continue to co-parent their daughter Lukensia and son Phoenix together.
In 2012, they welcomed both children within the same month. At the time, Heidi was pregnant with Phoenix. After Heidi went into labor, Jillian got word that it was time for her to go to Haiti to adopt her then 2-year-old daughter Lukensia.
"I'm like, 'Oh, OK!' " Jillian recalled to People, noting that she had to get to Haiti "ASAP."
Article continues below advertisement
Despite being together for nearly a decade, Jillian and Heidi never actually got married. In 2015, Jillian confirmed this to Health and explained that they were "domestic partners who co-adopted each other's kids."
In 2016, fans were beginning to think that there was a happily ever for the pair when Jillian proposed to Heidi during the finale of her television show, Just Jillian. Unfortunately, the ladies never actually made it to the altar and broke up two years later.
Jillian quickly moved on to DeShanna. Fingers crossed that DeShanna will be Jillian's fairytale ending.