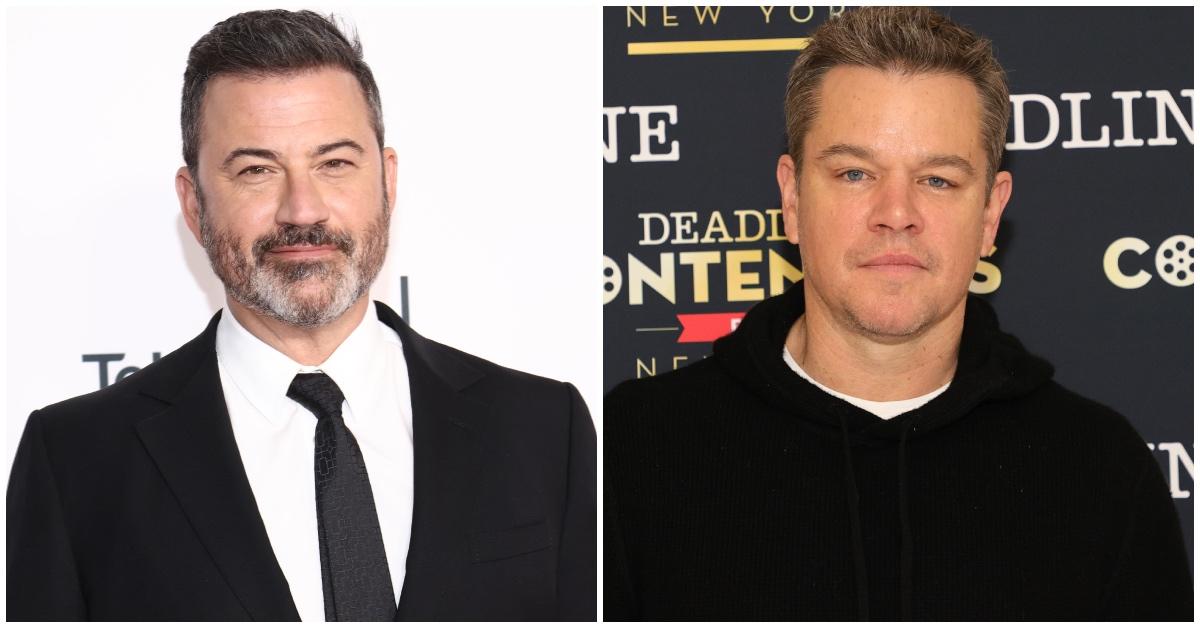 Jimmy Kimmel and Matt Damon Are Feuding — but It's Not Exactly What You Think
Hollywood is preparing for the biggest show of the award season — the 2023 Academy Awards. As the acting world's elite prepare to see who will be rewarded for their contributions to film, many are excited to see Jimmy Kimmel host the ceremony for the third time.
Article continues below advertisement
Jimmy is known for serving up the laughs and a certain brand of shade that keeps audiences entertained. And while Jimmy is known to openly support his friends in the business, a recent dig at Matt Damon has caused folks to wonder if there is a feud brewing between the two.
Here's everything that we need to know about a possible Jimmy Kimmel and Matt Damon feud.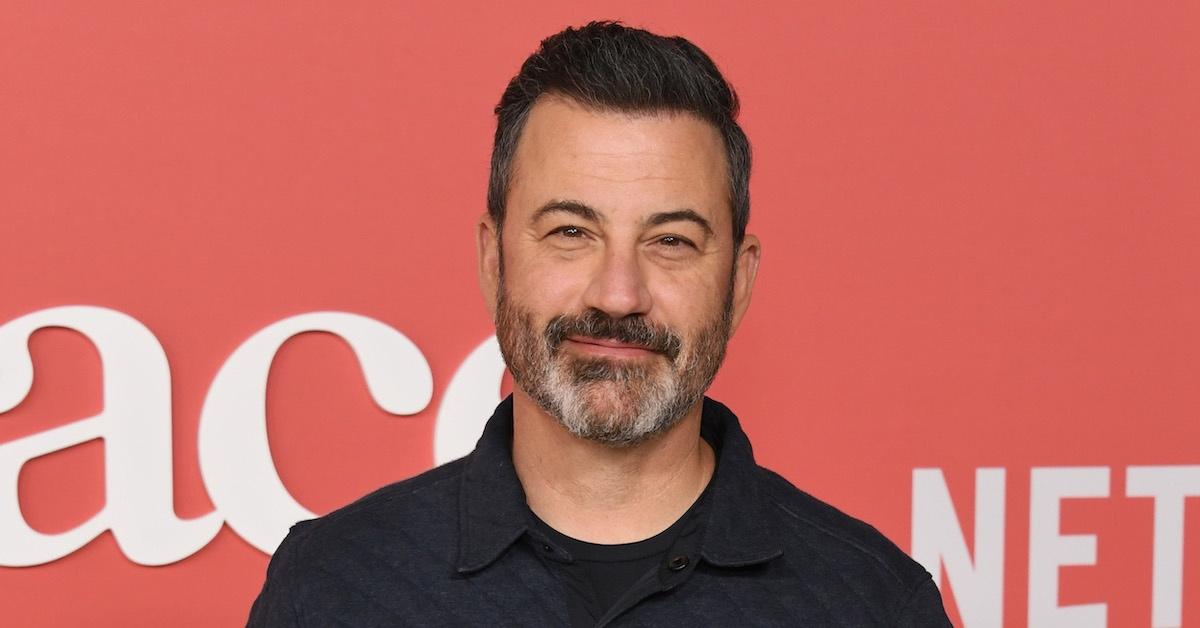 Article continues below advertisement
Are Jimmy Kimmel and Matt Damon in a feud? Jimmy threw some shade at Matt about the Oscars, but they're actually close friends.
Leave it to Jimmy to throw a playful dig! Fans of Jimmy Kimmel Live are aware that the host has been shading the Bourne Identity star for years.
In fact, he has a running gag where he often tells the audience at the end of a show that they ran out of time for Matt Damon.
Jimmy explained to NPR in 2013 how that running joke started:
"We had a bad show. ... The guests were bad, and I was feeling pretty bad about myself at the end of the program. I decided to say, for the amusement of one of our producers who was standing next to me, 'I want to apologize to Matt Damon. We ran out of time.' And he got a kick out of it ― the producer ― so I just started doing it every night to amuse him."
Article continues below advertisement
Jimmy went on to explain that Matt Damon was simply the first A-lister to pop into his head, and since the producers and the audience ate it up, he kept the joke going.
Article continues below advertisement
Now that Jimmy will be returning to host the Academy Awards for a third time — he hosted in 2017 and 2018 — he took a moment to playfully call out Matt.
"I'm thrilled that he won't show," Jimmy recently told People. "I hope he never gets nominated again."
Article continues below advertisement
Most folks would take Jimmy's words as a sign of underlying beef between the two men, but it's all in good fun — they're actually very close friends.
Jimmy also upped the ante by blaming Matt for the historic 2017 envelope mix-up that resulted in the wrong movie being called for best picture.
"I believe that his presence in some way caused the envelope mixup," Jimmy shared in his recent People interview. "Jokes aside, I was sitting next to Matt when that literally unfolded, and he figured out what was going on a couple of seconds before I did. His version of the story is that I figured it out before he did ... So whatever the case, neither one of us knew what the hell was going on."
Article continues below advertisement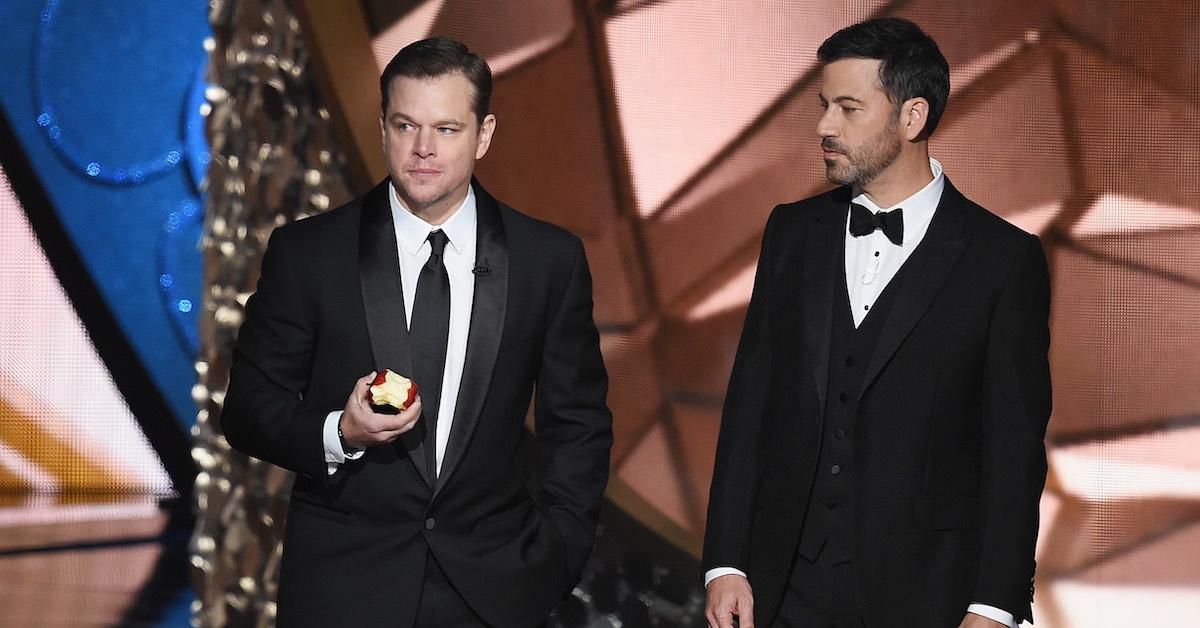 In case you forgot, Moonlight won the award, although La La Land was announced as the winner at first. La La Land producer Jordan Horowitz immediately shared that there was a mix-up and declared Moonlight as the winner.
Article continues below advertisement
So, will Matt Damon attend the 2023 Academy Awards?
Since Jimmy is playfully pressed with his delight at Matt possibly skipping out on this year's festivities, fans are wondering if the actor will be a no-show.
At this time, it's currently unknown if Matt will grace Jimmy and his fellow peers with his presence at the 2023 Academy Awards.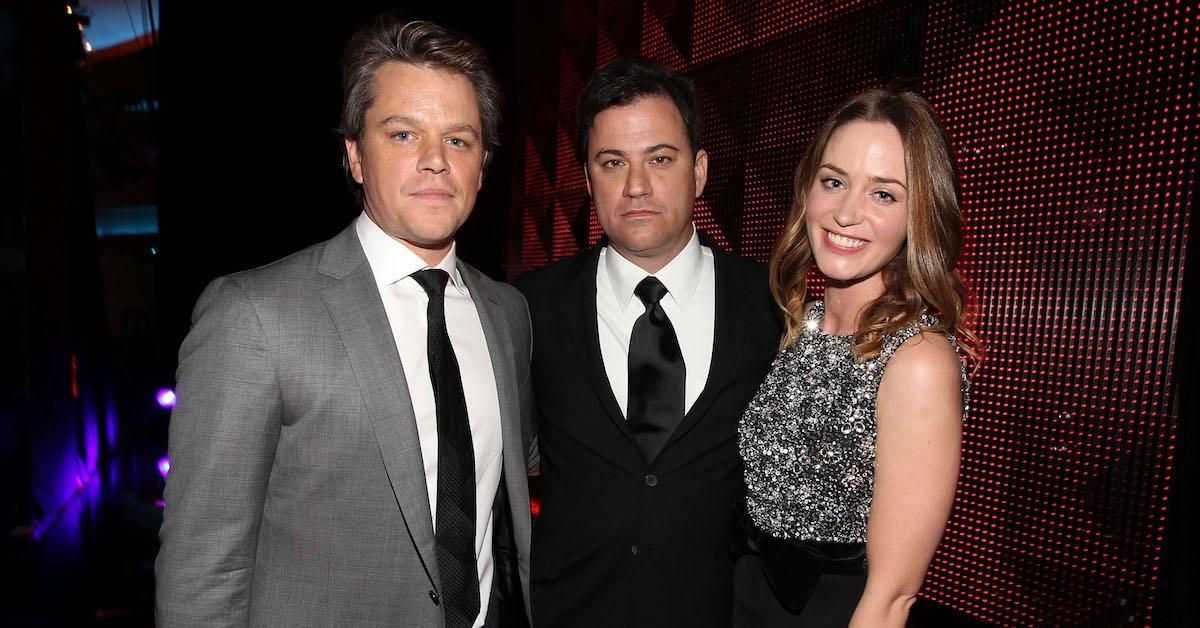 However, if Matt does decide to show up, we can expect Jimmy to continue making fun of Matt while fulfilling his hosting duties.
Either way, the 2023 Academy Awards will be an eventful night in Hollywood when it airs on March 12.