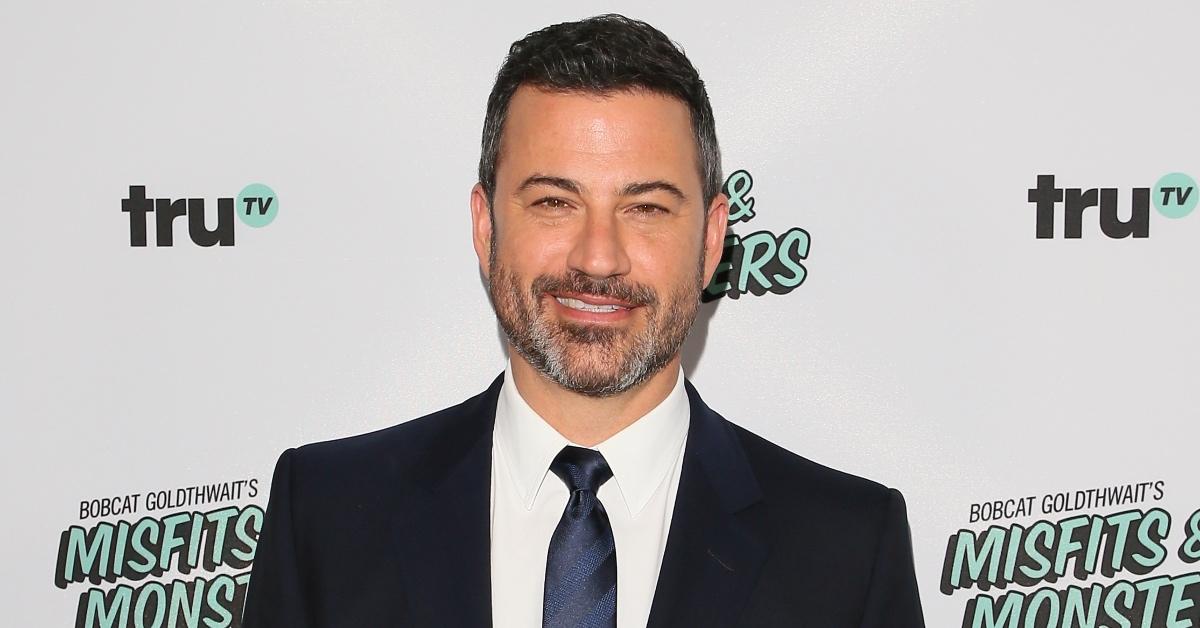 Jimmy Kimmel Is One of the Best-Known Talk Show Hosts Out There — What's His Net Worth?
Since first starting out in show biz in the '80s, Jimmy Kimmel has built an incredibly successful career as a TV show host, actor, producer, writer, and media personality.
A two-time Emmy Award-winner, Jimmy has entertained millions of viewers over the past few decades. He and his wife of nine years, Molly McNearney, have two kids, Jane and William "Billy" John. Jimmy shares two older kids, Katie and Kevin, with ex-wife Gina. Outside of his personal life, what's Jimmy's net worth?
Article continues below advertisement
Jimmy Kimmel is one of the best-known show hosts out there. What's his net worth?
Taking inspiration from one of his idols, David Letterman, Jimmy reportedly started hosting a radio show on KUNV while still in high school.
He soon began working for major TV channels like Fox and Comedy Central. One of his first real breakthroughs came about in the '90s, when he landed a guest co-host role on Win Ben Stein's Money. Soon enough, he started booking appearances on Howard Stern, Set for Life, and The Tonight Show with Jay Leno.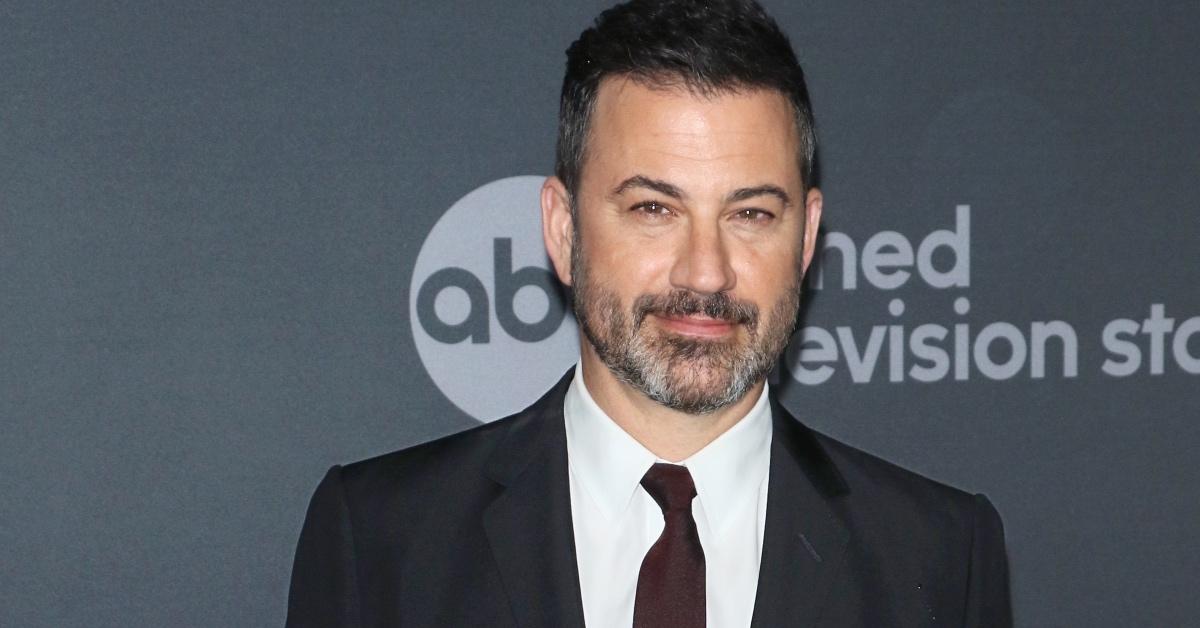 Article continues below advertisement
Jimmy Kimmel
Media Personality, Actor, Writer, Producer, Talk Show Host
Jimmy Kimmel is perhaps best recognized for his work as the host of Jimmy Kimmel Live! As an actor, he starred in Scandal, Pitch Perfect 2, The Real O'Neals, and others. What's more, he is a prolific writer and producer.
Birth date: Nov., 13, 1967
Birth place: Brooklyn, N. Y.
Birth name: James Christian Kimmel
Father: James John Kimmel
Mother: Joan Iacono
Marriages: Molly McNearney (since 2013), Gina Kimmel (1988 - 2002)
Children: Jane and William John Billy (with Molly McNearney), Katie and Kevin (with Gina Kimmel)
Education: Jimmy graduated from Clark High School in Las Vegas in 1985 before attending University of Nevada, Reno. He soon transferred to Arizona State University.
Article continues below advertisement
Guests appearing on 'Jimmy Kimmel Live!' include Twenty One Pilots, Hunter Schafer, and others.
A high-flying talk show host, Jimmy garnered popularity with his laid-back style and charismatic personality. In the past few weeks alone, he has chatted with Euphoria actress Hunter Schafer, musical duo Twenty One Pilots, and many others on Jimmy Kimmel Live!
Aside from a few setbacks — including his ostensible feud with The Last Duel actor Matt Damon — Jimmy has managed to avoid controversies for the most part. Although calls have been made for his cancelation in the past, Jimmy continues to delight fans with unforgettable soundbites.
Article continues below advertisement
Jimmy Kimmel is the proud dad of four children.
Jimmy married Gina in June 1988.
They welcomed their first daughter, Katie, on Aug. 28, 1991, and their first son, Kevin, on Sept. 19, 1993. Jimmy and Gina divorced in 2002.
Now 30, Katie carved a successful career as an actress and the star of TV shows like Crank Yankers. An actor, sound mixer, and seasoned production assistant, Kevin has worked on shows like Tosh.0 and Last Comic Standing in the past.
Jimmy and Molly McNearney started dating around 2009, and they tied the knot on July 13, 2013. They share two younger children, Jane and William "Billy" John.