Joanna Gaines' Relationship With Her Sisters Is Incredibly Inspiring
We all love Joanna Gaines, but few people love her as much as her siblings. Joanna is the middle of three girls. Here's what we know about her sisters.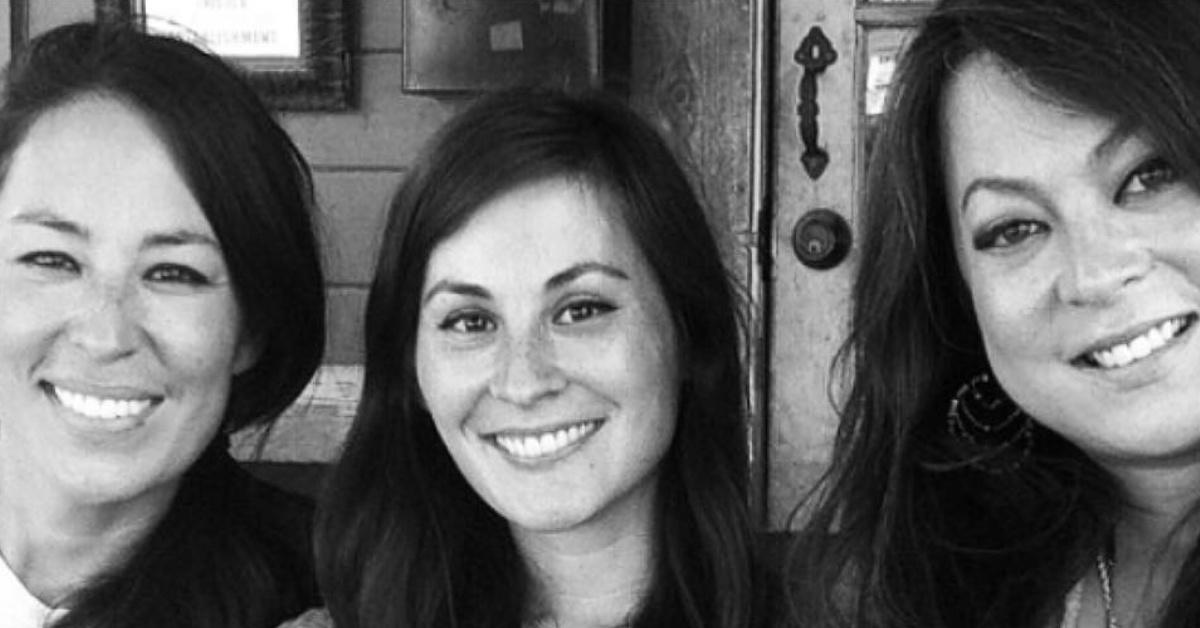 There are few interior designers as beloved as Joanna Gaines, formerly of HGTV's Fixer Upper fame and current Magnolia Maven/fashion icon/all-around inspiration. Millions of people follow her on Instagram, thousands flock to the Waco Silos every year, and who among us can claim we've never bought something from her collection at Target?
Article continues below advertisement
When she's not owning the heck out of her multi-million-dollar business, Joanna is living it up with her family of five adorable kids (and husband Chip, of course). Family has always been super important to Joanna, including her own family of origin. Meet Joanna Gaines' siblings, Teresa Ann and Mary Kay.
Article continues below advertisement
Who are Joanna Gaines' siblings?
Joanna is the middle child in her family. She has an older sister, Teresa Ann Criswell, and a younger sister named Mary Kay McCall. While Joanna certainly spends the most time in the spotlight, Mary Kay and Teresa have both forged their own paths and all three sisters seem to be super supportive of one another.
Oldest sister Teresa hosts a weekly inspirational YouTube show called Let's Talk with Teresa Ann. One glimpse at her studio reveals that she's also a fan of the farmhouse-chic style her sister has mastered. Teresa has also written several books and hosts a podcast with her daughter Tristin.
Article continues below advertisement
Youngest sister Mary Kay McCall's life is also super busy — she and her husband David have six young children! You may remember Mary Kay (or "Mikey," as she's affectionately known) from an episode of Fixer Upper. Joanna and Chip worked to renovate a home for Mary Kay and her family when they moved back to Waco after nine years away.
Article continues below advertisement
Right before Joanna and Chip revealed their handiwork, Mary Kay and David shared their own surprise: They were pregnant with baby No. 6! Right after the episode aired, Joanna and Chip made their own pregnancy announcement, revealing that the sisters were actually pregnant at the same time!
Now that Mary Kay and David's huge family is living in Waco, we can only imagine all the fun that all of those cousins will have growing up together. Between Mary Kay's six kids and Joanna's five, we're sure there's never a dull moment at family gatherings, especially when Teresa Ann brings her family by, too.
Article continues below advertisement
Joanna speaks often about how her parents inspire her.
Teresa Ann, Joanna, and Mary Kay are the three children of parents Jerry and Nan. Jerry is half-Lebanese and half-German, while Nan is Korean. The two met in Seoul, Korea while Jerry was serving during the Vietnam War.
Article continues below advertisement
They've been married for nearly 47 years and seem to be as in love with one another as ever. "Their story is one you hear about in the movies," Joanna wrote on Instagram. "All the odds were against them but they fought through and became an example of how to love, fight for, extend grace to, and honor each other amidst all their many differences."
Joanna's entire family certainly does seem to know how lucky they are to have one another. And we feel lucky to know about them, too!