Twitter's Calling for Joey Graceffa's Cancellation After Unearthing Blackface Video
The #JoeyGraceffaIsOverParty began trending after video of internet personality Joey Graceffa surfaced of him in blackface with Shane Dawson.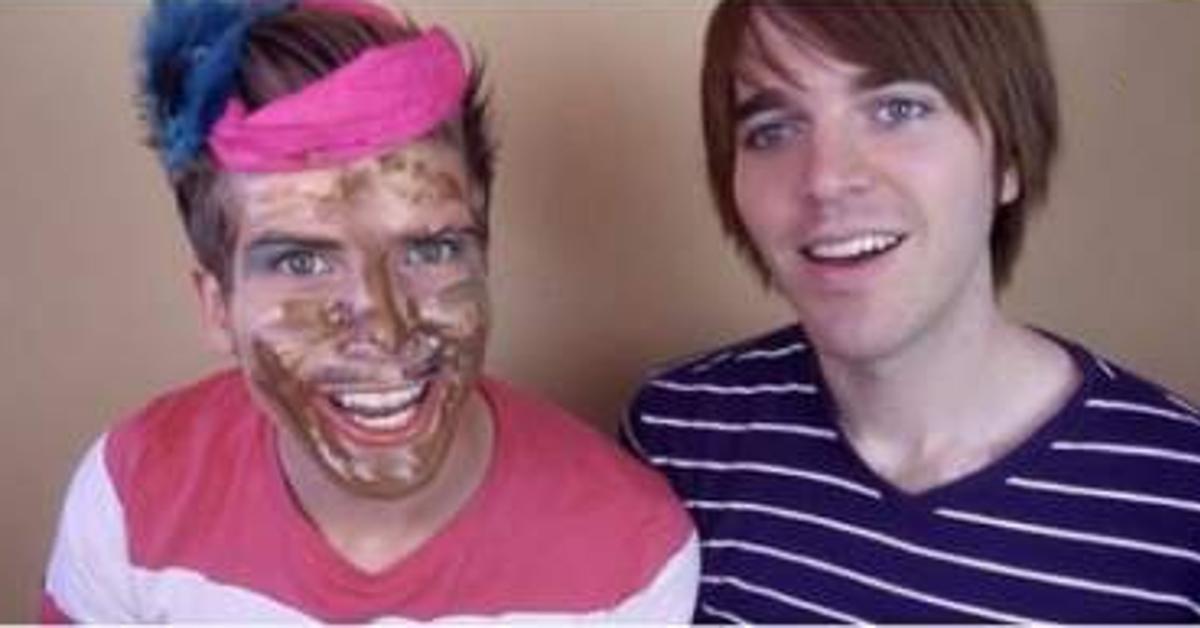 Nothing is ever really deleted from the internet. While we all know this to be true, it seems like not enough people keep this in mind before they upload that tweet or video that would, years later, bite them in the behind.
Article continues below advertisement
There should be courses in elementary and middle school warning children about the dangers of irresponsible social media uploading — and of perpetuating dehumanizing stereotypes. I'm sure Joey Graceffa could've used a class like that before he donned blackface on camera.
Did Joey Graceffa put on blackface?
The video in question depicts Joey Graceffa discussing a foundation made for people with darker skin pigmentation. Joey then proceeds to apply the foundation to Shane's face as the two men chuckle. After blending the foundation on Shane's face, the two continue to laugh and Shane references "Queen Latifah." At some point, Shane, while laughing, alludes to the color selection as "racist" before asking Joey if he has a "weave" with him or "fried chicken."
Article continues below advertisement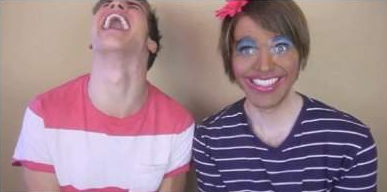 Shane then asks "how racist" their session is going to get, before quipping, "my Black fans are so angry right now." Near the end of the clip that's making rounds on Twitter, Shane says he couldn't wait to "drive home like this" stating that he's "going to get pulled over immediately."
Article continues below advertisement
The same video shows Shane applying the foundation on Joey's face and the two men cackle the entire time. This clip was taken back in 2013, when the two were "best friends." While fans were saddened to see their favorite childhood YouTuber receiving hate on social media, they were equally appalled by the content, with many citing that it "didn't age well."
Article continues below advertisement
Twitter users are both appalled by and defending Joey Graceffa.
There was a bevy of individuals who called Joey racist, with a ton of other folks claiming that the content creator shouldn't be held accountable for insensitive remarks and comments he's made in the past, especially since they were made when he was younger and it was during a much different socio-political climate.
The same folks also pointed to what they call a double standard in "influencer outrage."
Article continues below advertisement
One Twitter user wrote: "Imagine cancelling Joey graceffa and shane for jokes they made ON CAMERA years ago when that was the humour at that time and in the same breath celebrate James Charles who sends a 14 year old kid nudes IN PRIVATE and get exposed for it ! People need to let go of jokes in the past."
Article continues below advertisement
Many echoed this sentiment, while others slammed Joey as well as Shane Dawson, who's been under a fair amount of criticism recently for other comments viewers are calling racist. There have also been accusations made against Shane regarding pedophilia. Many are saying that the internet personality has an unhealthy opinion of the topic, with others flat-out saying he's trying to justify pedophilia.
After listening to this audio clip, it's hard to believe he isn't.
While there's thankfully nothing to suggest Joey shares Shane's view of pedophilia, laughing at blackface on camera is definitely not a good look.