Historic News Anchor John Roland Has Passed Away at 81 Years Old—How Did He Die?
What was John Roland's cause of death? The longtime FOX 5 news anchor passed away at 81 years old after a long career. But how did John Roland die?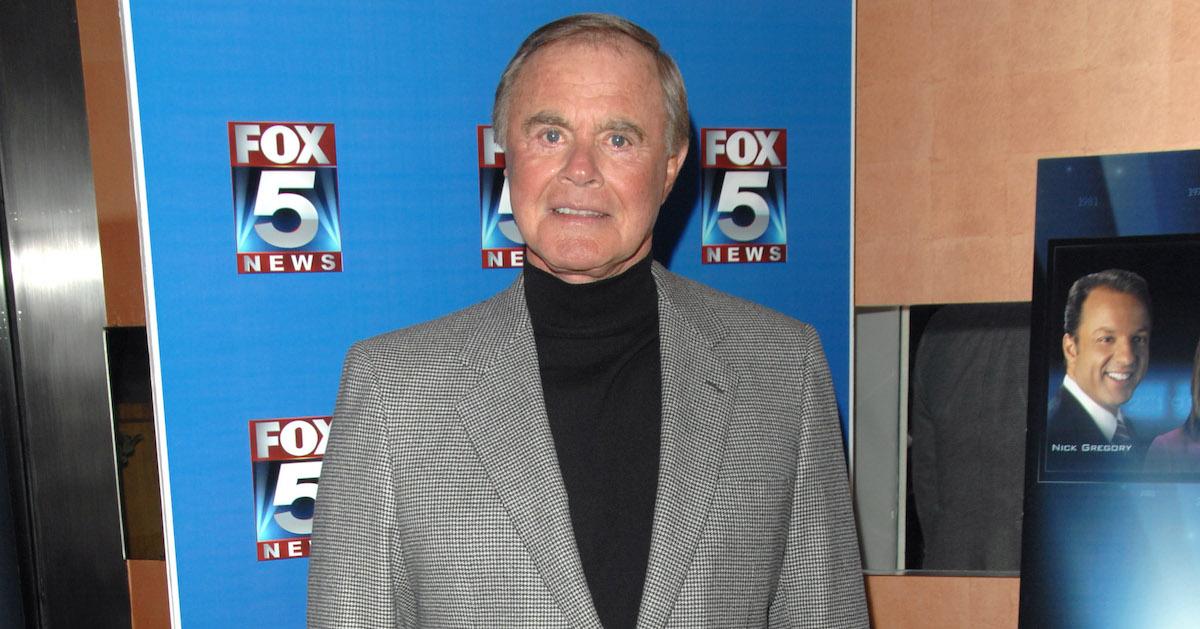 This time, John Roland isn't telling us the news; he is the news. Longtime FOX 5 news anchor John Roland passed on May 7, 2023, at 81 years old. From 1966 until 2004, consumers could expect to see John share the news almost every night. He's known most for his 35-year tenure with FOX 5 WNYW on The 10 O'Clock News, although he moved to their new 5 and 6 p.m. newscasts in 2003.
Article continues below advertisement
By 2004, after some health complications, John retired. But with almost 40 years in the business, he's known as one of the most influential on-air journalists of all time. His death is a major shock to those all over the world, especially in New York, where he focused most of his reporting. What was John's cause of death?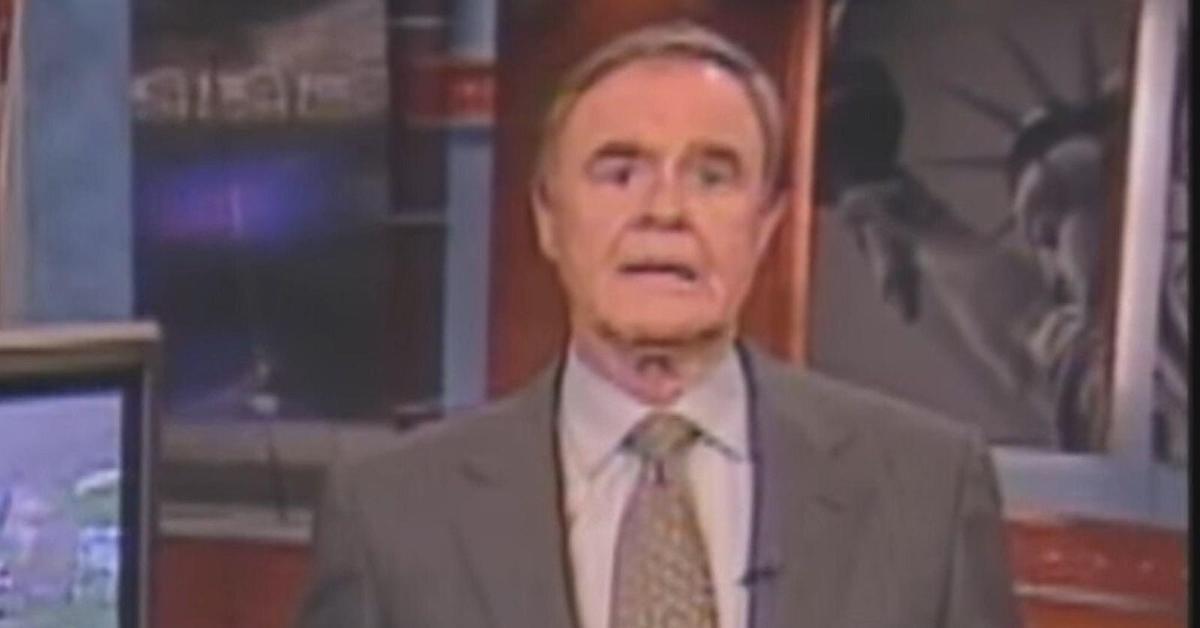 Article continues below advertisement
John Roland's cause of death was due to stroke complications.
Although details have yet to be revealed, John's home station, FOX 5 WNYW, first reported his death on the Sunday night news. They shared that he died of complications from a stroke where he was living out his retirement in Aventura, Fla. (just outside of Miami). Born and bred in Pittsburgh, Pa., John graduated from California State University at Long Beach in 1964 before he began his long newscasting career.
In 1966, he worked with NBC and was then hired by KTTV to cover the RFK assassination and the Charles Manson trial, two high-profile events that jumpstarted John's success. In Dec. 1969, he began working with WNYW-TV (then WNEW-TV), where he remained for the rest of his anchor career. While there, he covered everything from 1970s NYC crime to 9/11 in 2001.
Article continues below advertisement
John was known for his cool and collected demeanor as well as his ability to stay impartial while delivering the news. "He taught me about fairness in presenting the news," his 1990s co-anchor Rosanna Scotto said on Good Day NY. "I felt his passion and respect for the audience who watched his nightly broadcast."
Article continues below advertisement
But John's career wasn't without scandal. In 1983, while having a late-night dinner with a friend at the former Racing Club, John stood up to three armed robbers. He even wrestled one and shot him in the leg, and John was subsequently attacked by the other two and left with a head laceration that required 36 stitches. A true hero!
But in 1988, John was actually suspended by the station for getting into an on-air argument with a mentally-ill homeless woman named Joyce Brown. After John's "interview," people protested the station, saying that John's emotions took over his objectivity, and although John made a taped apology, he was still briefly suspended.
Article continues below advertisement
John Scotto is survived by his wife, although he never had any kids of his own.
John's health complications began in 2002. While working, he experienced diverticulitis, a colon disease that can cause gastrointestinal inflammation in the wall of the large intestine. At the time, he got 18 blood transfusions and even had part of his colon removed. Luckily, he made a full recovery and returned to work just over a month later.
Article continues below advertisement
Even still, his health began to decline, and John retired in 2004. Since then, he continued to speak with various anchors and reporters about his time and seemed to remember his newscasting days fondly. In February of this year, he sat down with anchors Steve Lacy and Rosanna over Zoom to discuss their time together.
"We laughed about our nightcaps at Elaine's restaurant, and his old stomping grounds, Studio 54," Rosanna said. He was married four times throughout his life, but never had children of his own, although he was a stepfather and grandfather. He is survived by his wife, Zayda.
Our condolences go out to John's friends, family, colleagues, and those who watched him every night on FOX 5.