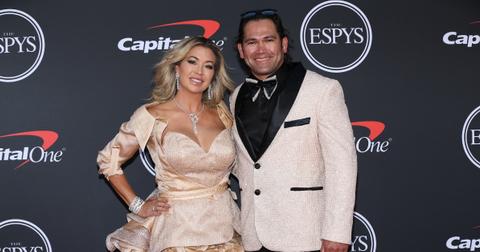 Johnny Damon and His Wife, Michelle, Have Six Kids Together
By Leila Kozma

Updated
Ex-baseball player Johnny Damon has no intention of slowing down anytime soon.
The star-status sportsman appeared on several TV shows, such as Saturday Night Live and Queer Eye, before his retirement in the mid-2010s.
Naturally, he didn't disappear from the spotlight since quitting baseball either.
In 2019, he and his wife, Michelle, were featured on Below Deck Mediterranean — and they've just returned for Season 5.
Johnny and Michelle Damon joined 'Below Deck Mediterranean' as charter guests.
Johnny and Michelle found out about the Sirocco — the charter yacht where Season 2 and 4 of Below Deck Mediterranean was filmed — via a friend.
They made several appearances on the show in Season 4, and as guests, they were able to stay out of at least some of the drama. Well, almost.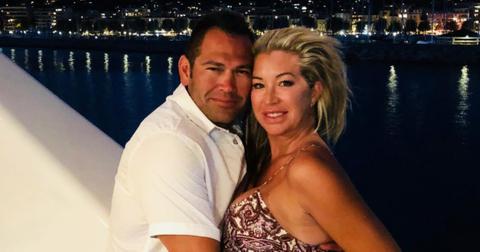 "You really don't know what's going on unless you watch the show. We had no idea a couple of them went on dates; we were totally oblivious because they do keep everything professional," Johnny explained during a previous appearance on The Daily Dish Podcast.
The experience had its ups and downs — Johnny courteously described Chef Anastasia Surmava's cooking as "all right" during his appearance on The Daily Dish Podcast, for instance — but it didn't scare them away from returning for Season 5.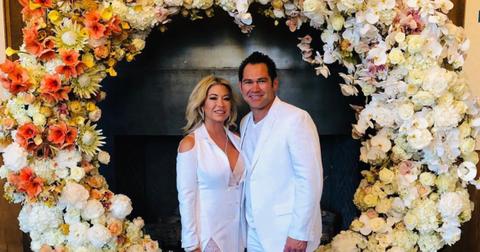 Johnny and Michelle were back for Season 5 of 'Below Deck Mediterranean' as well.
"Whole New Ballgame" captures their arrival to The Wellington, the yacht on Season 5 of Below Deck Mediterranean. Unfortunately, however, the great moment doesn't go quite as planned, as the couple gets into a petty fight almost straightaway.
After being accused by a fellow guest named Shanna that she must wear Spanx, Michelle decides to take matters into her own hands, opt for the path less trodden and show everyone that she is, in fact, not wearing Spanx.
The unorthodox move helps de-escalate tensions between the two women. In fact, they manage to make up somehow.
"They let it all hang out — and I'm not talking about Spanx; I'm talking about their feelings [...] They don't hold back," Below Deck Med executive producer Nadine Rajabi described the duo in an interview with The Daily Dish.
"What I love about them, they're very gracious people, but they're also very unapologetic, and they are who they are," she said, before adding that "they're very gracious people, and they're very genuine people. So they're one of my favorites, for sure."
Johnny and Michelle are the proud parents of six children.
Johnny and Michelle have first met at a Houston restaurant in 2002, as per Boston.com.
Johnny's divorce from his first wife, Angela Vannice, wasn't finalized at the time, so they had to take things slow. They got married only two years later, on Dec. 30, 2004, in Orlando, Fla.
Their first kid together, Devon Rose, was born in 2007. She was followed by Danica in 2008, and twins Dasha and Daliah in 2012.
Dreanna Michelle was born in 2015, while their first son, Dash, was brought into this world in 2016.