Speaker Jon Romano Now Speaks out Against Gun Violence Decades After His School Shooting
What happened to school shooter Jon Romano? Decades after his 2004 shooting, he is now an outspoken advocate for prevention school shootings.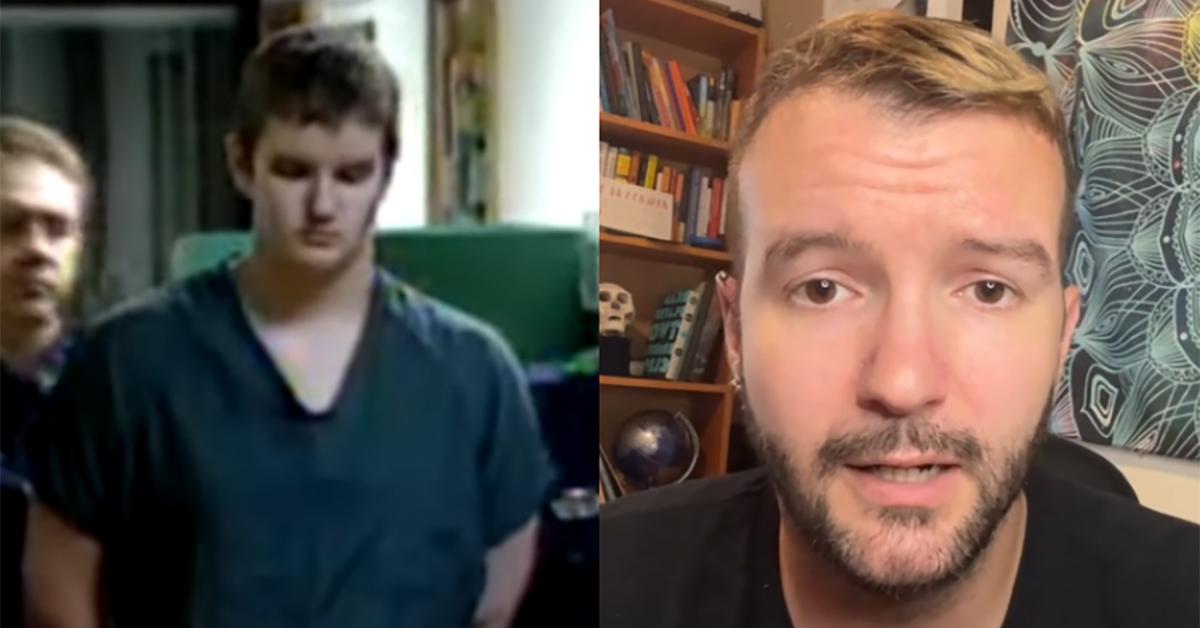 According to a startling report by Axios, there have been over 500 mass shootings in the United States. Of that number, 54 of them have taken place in schools in the United States, according to a CNN report. Thanks to lax restrictions on gun safety and regulations in several parts of the United States, school shootings remain so prevalent in American politics that some states even offer bulletproof backpacks in lieu of substantial changes to gun access.
Article continues below advertisement
As people continue to weigh the apparent moral dilemma between being able to purchase a gun and children feeling safe in their classrooms, students and faculty everywhere advocate for meaningful action against gun violence in schools. Among them is a man with some harrowing experience in school-based gun violence. Having been convicted as a school shooter himself, Jon Romano now serves as a speaker against school shootings. Here's what he's been up to.
Article continues below advertisement
What is school shooter Jon Romano up to now?
The incident took place in Columbia High School in East Greenbush, NY on Feb. 9, 2004. Student Jon Romano, who was 16 at the time, brought in a shotgun concealed within a black case. Reportedly, Jon waited in a bathroom stall while brandishing his gun as he contemplated what he was about to do with it.
Soon enough, he brought it out and fired at two students in the hallway. While he aimed it at several students and teachers, he was eventually caught by an assistant principal.
Unlike most of the school shootings we hear about, this one ended without any casualties, though one of Jon's shots had wounded a teacher before he was finally stopped.
Jon served 16 years in prison and was released in 2020 (just in time for a global pandemic). During that time, Jon was able to reflect on his actions and has since tried to become an advocate for preventing gun violence.
In an interview with ABC News 10, he expressed that while he feels as though he's changed, he's fully aware of the trauma he's inflicted.
Article continues below advertisement
"I feel like I've grown. I feel like I've changed. But that doesn't matter. That doesn't undo what I've done," he told the outlet. Since then, Jon has become a vocal supporter of mental health and has even cooperated with law enforcement organizations to prevent future school shootings. Among his many platforms and public speaking forums, he's also active via TikTok on @jonseekingpeace where he speaks openly about his experience in the aftermath of his incident.
Article continues below advertisement
According to Jon, he's kept in touch with some old friends from his school who visited him in prison. He's even been open to hearing from former students in his graduating class who felt traumatized by his actions.
"I wanna be helpful however I can and if that includes people reaching out and sharing that pain, then by all means, I'm very open to it," he proclaimed on TikTok.
Unfortunately, it's not as if his life has been free of violence since he was released. In September 2022, he was the victim of a sword attack that left him in critical condition for several weeks. However, he has admitted that he bears no ill will toward his attack, who is currently serving time in county jail. In fact, he wants the assailant to receive the same kind of second chance that he's gotten.
As of this writing, he continues to advocate for school shooting prevention.