Kathy Griffin Discusses Her Abusive Brother to Shed Light on Domestic Violence and Abusers
Kathy Griffin mentions her brother, Ken Griffin, in a video in which she speculates that Bianca Censori is in an abusive relationship with Kanye.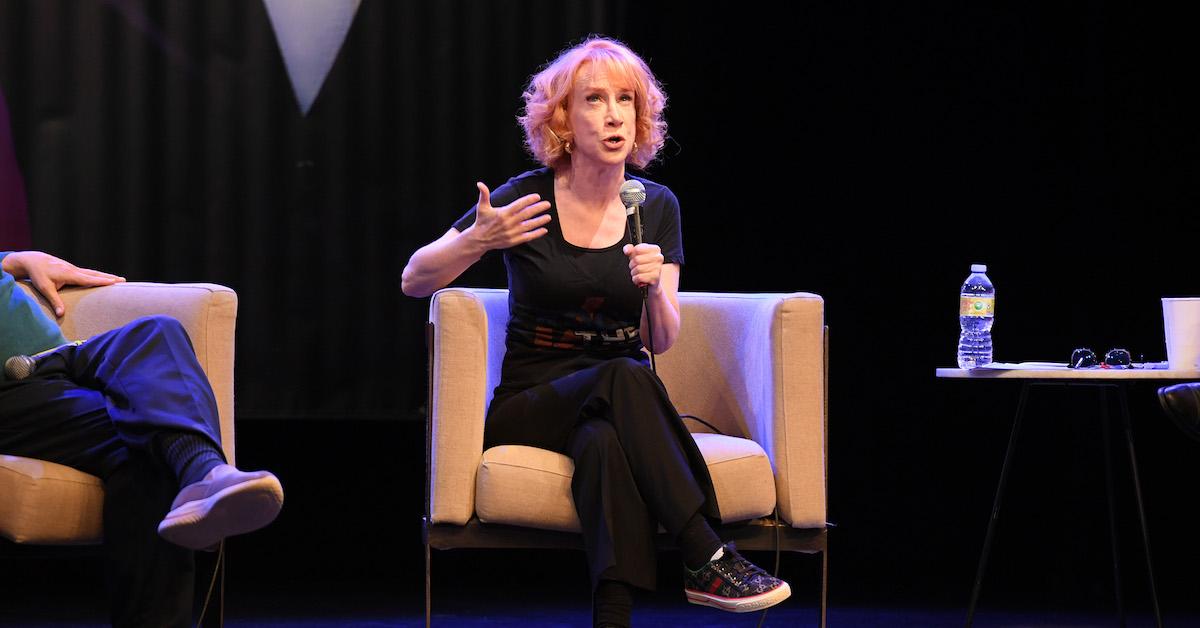 The Gist:
In the past, Kathy Griffin has spoken out about her abusive older brother and how he impacted her life.
Recently, she has related her experiences to both Kanye West and the indictment of Danny Masterson.
Kathy's difficult experiences with her brother and family have still affected how she feels and sees the world today.
Article continues below advertisement
Content warning: This article contains mentions of domestic violence, sexual abuse, and pedophilia.
Despite being "canceled" for criticizing ex-POTUS Donald Trump, Kathy Griffin is still loud and proud on social media. And honestly, thank goodness, because we need more of the unabashed honesty Kathy presents. When news broke that Mila Kunis and Ashton Kutcher wrote a letter defending Danny Masterson's character during his rape trial, Kathy opened up about her late brother, Ken Griffin.
After that, Kathy talked about her brother once again to demonstrate how Bianca Censori could be in an abusive relationship with Kanye West. But what has Kathy revealed about her brother over the years, and who was he?
Article continues below advertisement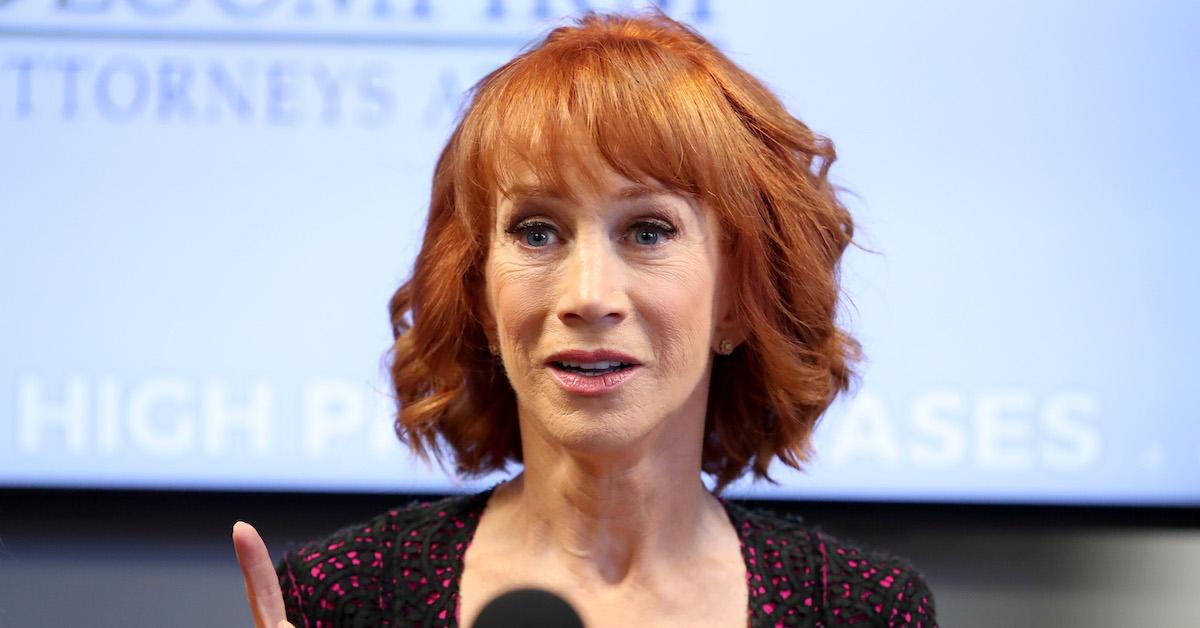 Kathy Griffin's brother, Ken Griffin, was a domestic abuser and a pedophile.
Kathy first opened up about her brother in her first book, Official Book Club Selection: A Memoir According to Kathy Griffin, in which she discussed his abuse towards her. She first spoke about this when promoting her book on The Tyra Banks Show in 2009. "He went to prison, he was a homeless crackhead, he was a pedophile," Kathy told Tyra.
Article continues below advertisement
"It was a very tough thing for my family," she explained. "And it had a really, really big influence on me. He was 20 years older than me. Having someone like that in your family; it's probably the most divisive thing you can think of … I just don't believe in secrets, and I think he's actually the one who taught me that. In a very twisted, twisted way, I learned some important lessons from him."
Article continues below advertisement
"[Pedophilia] is such a serious issue," Kathy continued. "For me, it was very separate from his drug addiction, which I would've been able to handle." When Tyra asks if Ken ever tried to do anything to Kathy, she said that he did.
"He used to do stuff like … when I was six to seven years old, he would crawl into bed with me and whisper sweet nothings in my ear, and stuff that was creepy. Look, there are many, many women who had a much more difficult time than I did, but if you walked in and you saw a 30-year-old guy in bed with a 7-year-old whispering sweet nothings in her ear? No."
Article continues below advertisement
On TikTok, Kathy talked about her brother as an example of how "blood is not thicker than water." She spent much of her life trying to get her brother locked up, despite her family ex-communicating her for doing so. So she said in the case of Danny Masterson, just because he was a "buddy" and fun to have on set for some people doesn't excuse his behavior — or other actors' defense of him.
Article continues below advertisement
More recently, Kathy took to TikTok to point out signs that Bianca Censori could be in an abusive relationship with Kanye. Kathy compares this to abusive relationships she witnessed between her brother and his exes. As a form of control, he locked one of his partners outside while she was naked to humiliate her, which Kathy compares to Bianca's often see-through outfits and dirty deed in the Venice canal.
Article continues below advertisement
Regardless, Kenny is now dead. The last time Kathy saw him, he was on his death bed. "I didn't see him for many years," she told Tyra. "And then, I believe he was braindead. He was in the hospital and my mom asked me to just go and sort of say goodbye. And so I was able to say goodbye … I was actually frightened of him until the day he died.
"And as he was older, he became homeless and addicted to drugs. But I saw him be extremely violent with his wife in front of me as a little kid … I understand how someone can be afraid of this person even though they may be older or look frail. I believe it's all psychological."
Article continues below advertisement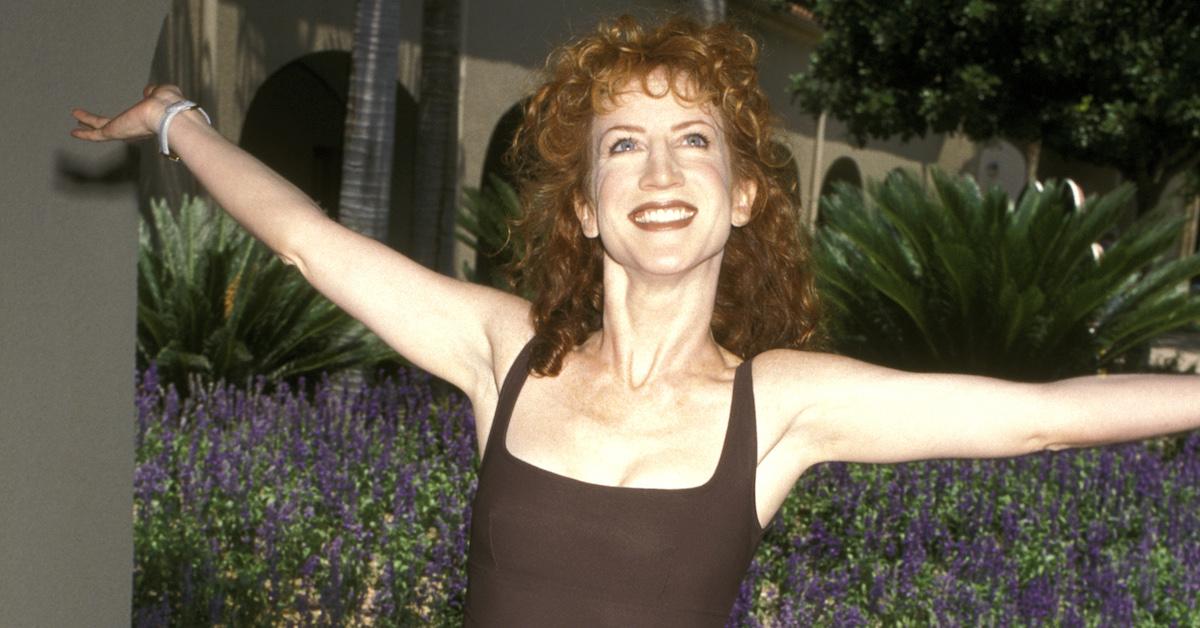 We've all heard that great comedy can come from tragedy and hardship, but we never want anyone to have to go through what Kathy went through for the sake of our entertainment. On the bright side, we are so lucky to have someone like Kathy who's unafraid to speak out and speak her mind on these difficult topics.
Report online or in-person sexual abuse of a child or teen by calling the Childhelp National Child Abuse Hotline at 1-800-422-4453 or visiting childhelp.org. Learn more about the warning signs of child abuse at RAINN.org.
If you or someone you know is experiencing domestic violence, call the National Domestic Violence Hotline at 1-800-799-7233.