Let's Review Russell Brand's Relationship History Amid Sexual Assault Allegations
It's shocking both to hear Russell Brand's accusers speak out and reflect back on the major A-list celebrities he's been linked to.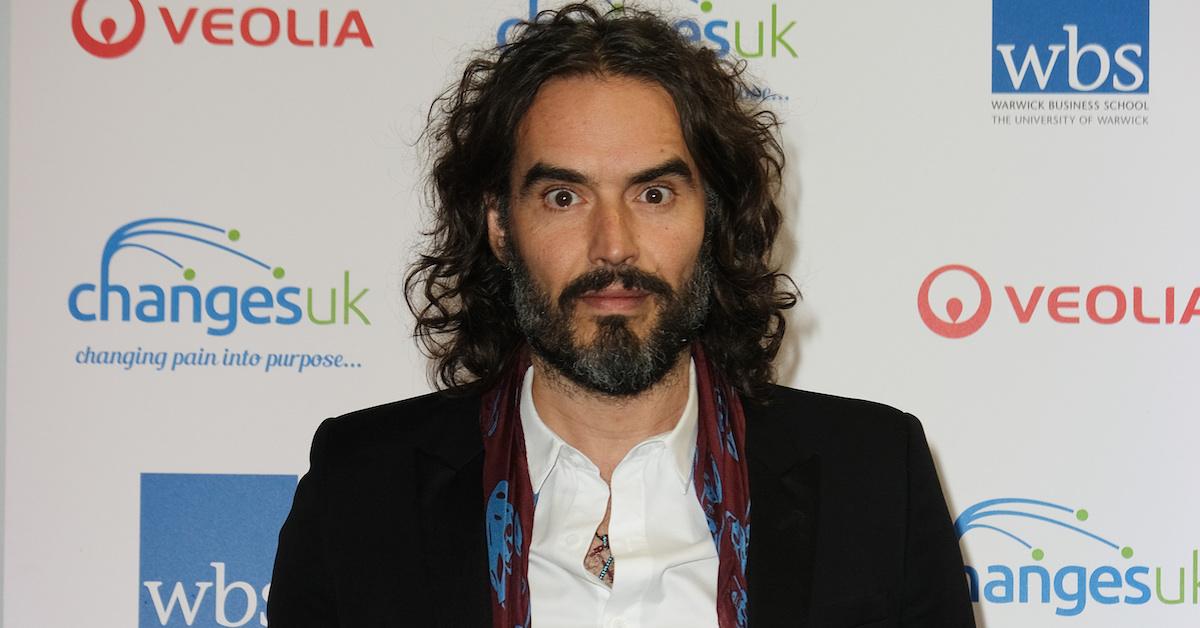 If you need support, call the National Sexual Assault Hotline at 1-800-656-4673 or visit RAINN.org to chat online one-on-one with a support specialist at any time.
The Gist:
Russell Brand has been linked to an astonishing number of women.
The actor has been married twice.
Russell has dated boldface names from Kate Moss, to Geri Halliwell, and more.
Article continues below advertisement
On the heels of actor Danny Masterson's imprisonment for sexual assault he committed many years earlier, another big-name celebrity made the news in September 2023 following accusations of raping women some time ago.
Russell Brand has adamantly denied the accusations of several women, one of whom was only 16 at the time of the alleged assault.
Russell claims that all of his relationships have been consensual. So, from dating supermodels to marrying an old flame, let's explore who the actor has been linked to over the years.
Article continues below advertisement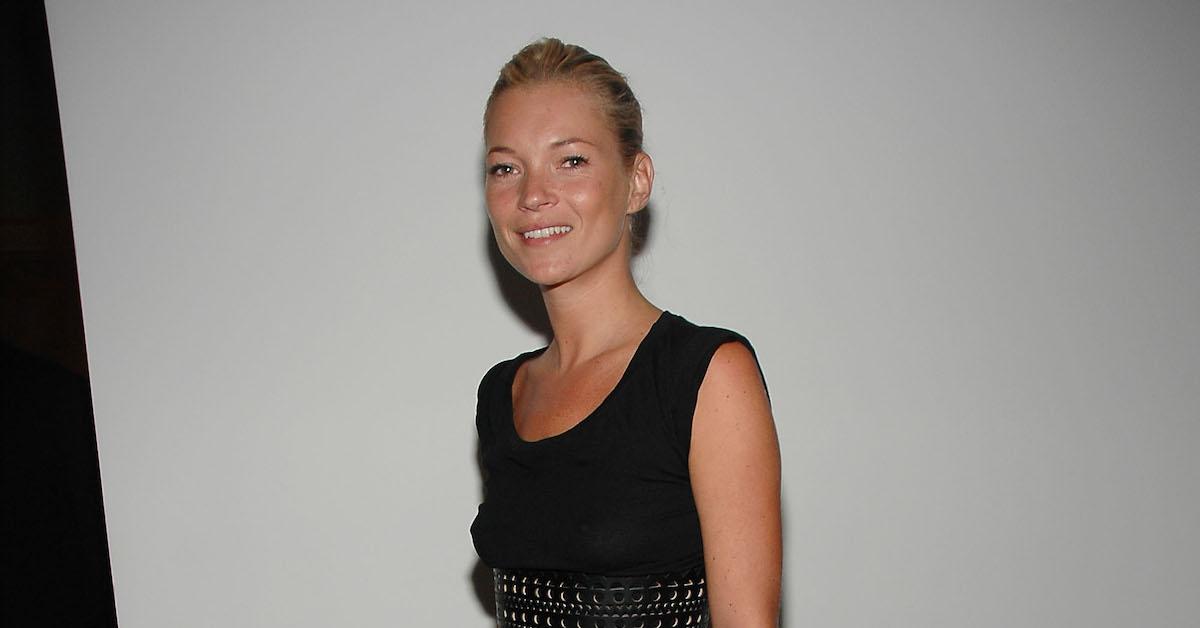 Kate Moss
Article continues below advertisement
Around this same time, the British comedian was also supposedly seeing his now-wife, Laura Gallacher. But they wouldn't get back together for years afterwards.
He also may have gotten romantic with Courtney Love in 2006.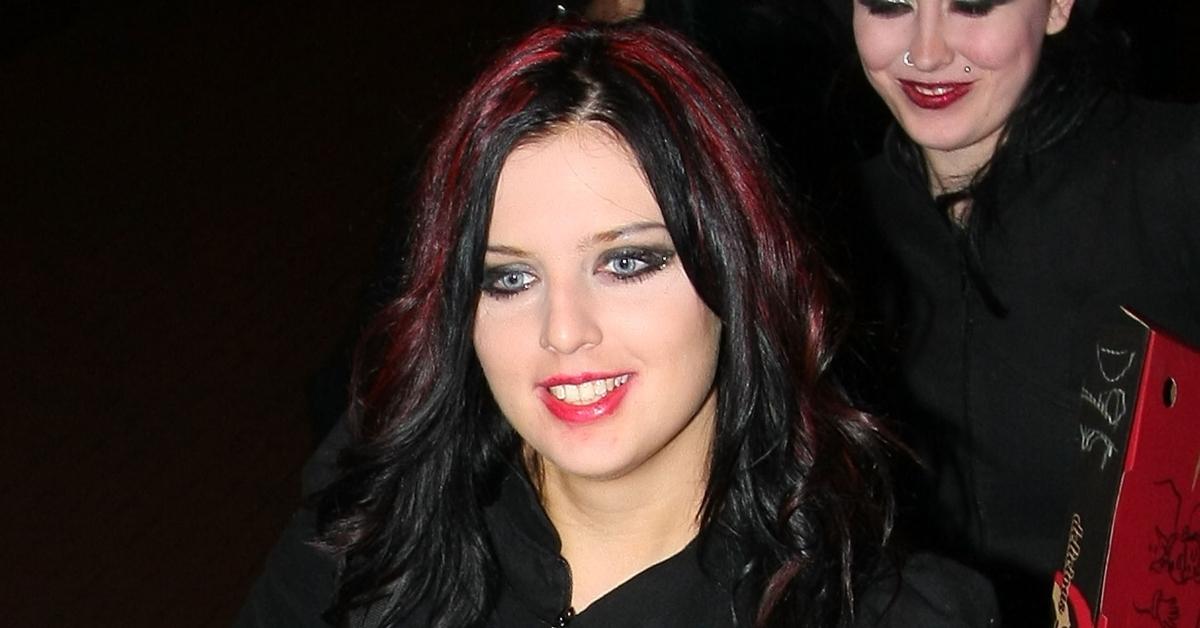 Article continues below advertisement
Georgina Baillie
Georgina Baillie dated Russell Brand when she was 20 and he was 30, from 2008 to 2009. The actress later reflected on their relationship to The Mirror after the accusations against Russell made headlines in September 2023:
"I thought I was just a 20-year-old girl at a party but looking back on it years later I was already in the throes of addiction myself," she said. "I was really lost back then."
After the two broke up, Georgina became inadvertently involved in a scandal involving Russell and his radio co-host at the time, Jonathan Ross. Russell and Jonathan made a prank call to Georgina's grandfather, Fawlty Towers actor Andrew Sachs, and left lewd messages on Andrew's answering machine, including comments about Russell's relationship with Georgina.
Article continues below advertisement
Georgina reflected on this as well in her interview with The Mirror: "After Sachsgate, Russell made millions of pounds doing a stand-up routine about it and that was very hard and painful for me — I was the butt of the joke. I was young and didn't know how to process it and I turned to drink and drugs," she said.
Article continues below advertisement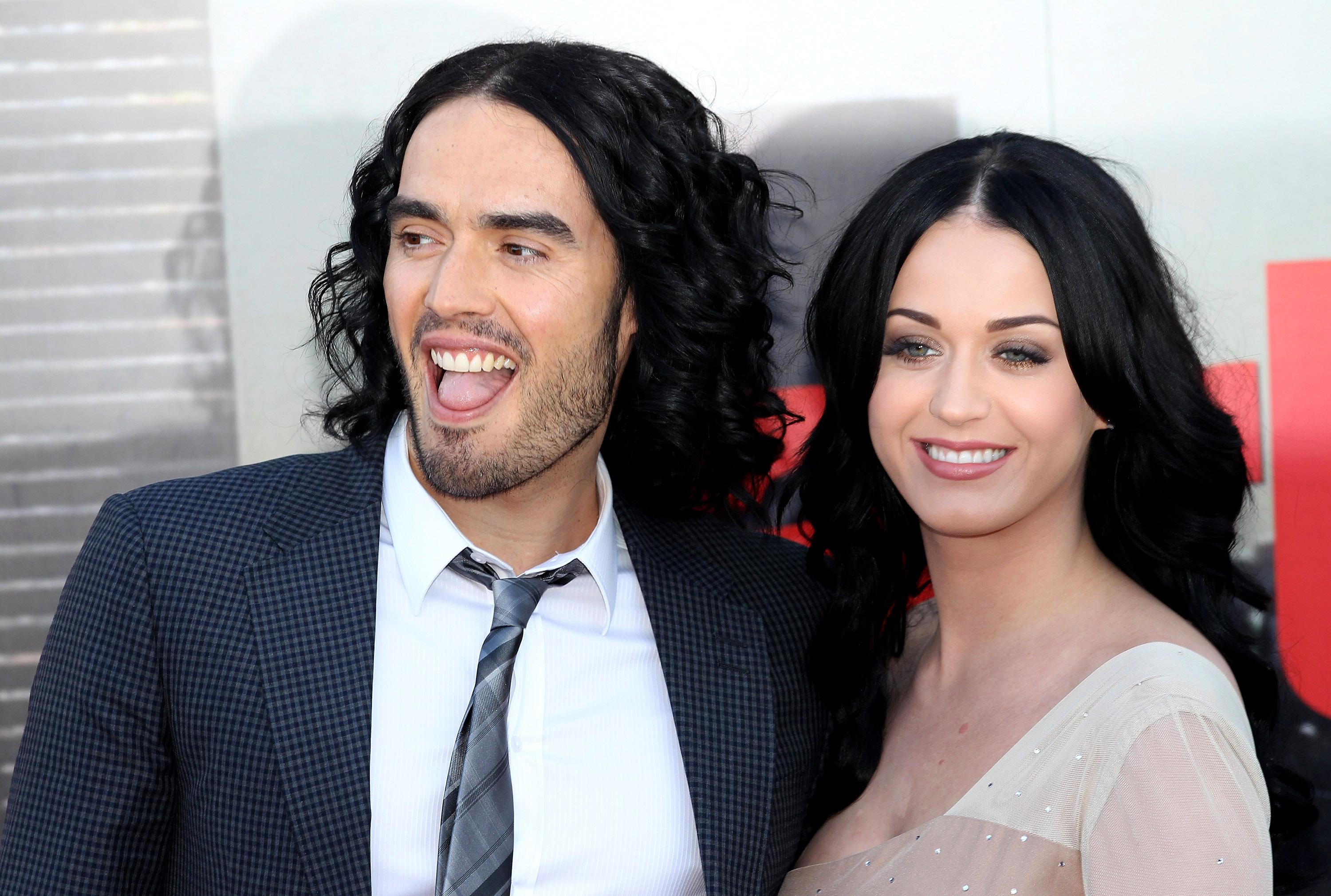 Katy Perry
As most fans know, Russell was famously wed to singer Katy Perry, who is now with Orlando Bloom.
It was 2009 when the pop star and the actor met on the set of Get Him to the Greek, per Hello!
Article continues below advertisement
They memorably said "I do" in a luxe ceremony in India in 2010, but by 2011, the marriage was kaput, with Katy confessing that her husband broke off their relationship in a text.
In a 2013 interview with Vogue, the American Idol judge said about the marriage, "At first when I met him he wanted an equal, and I think a lot of times strong men do want an equal, but then they get that equal and they're like, 'I can't handle the equalness.' He didn't like the atmosphere of me being the boss on tour. So that was really hurtful, and it was very controlling, which was upsetting."
Article continues below advertisement
She also perhaps presciently added, "I felt a lot of responsibility for it ending, but then I found out the real truth, which I can't necessarily disclose because I keep it locked in my safe for a rainy day. I let go and I was like, 'This isn't because of me; this is beyond me.' So I have moved on from that."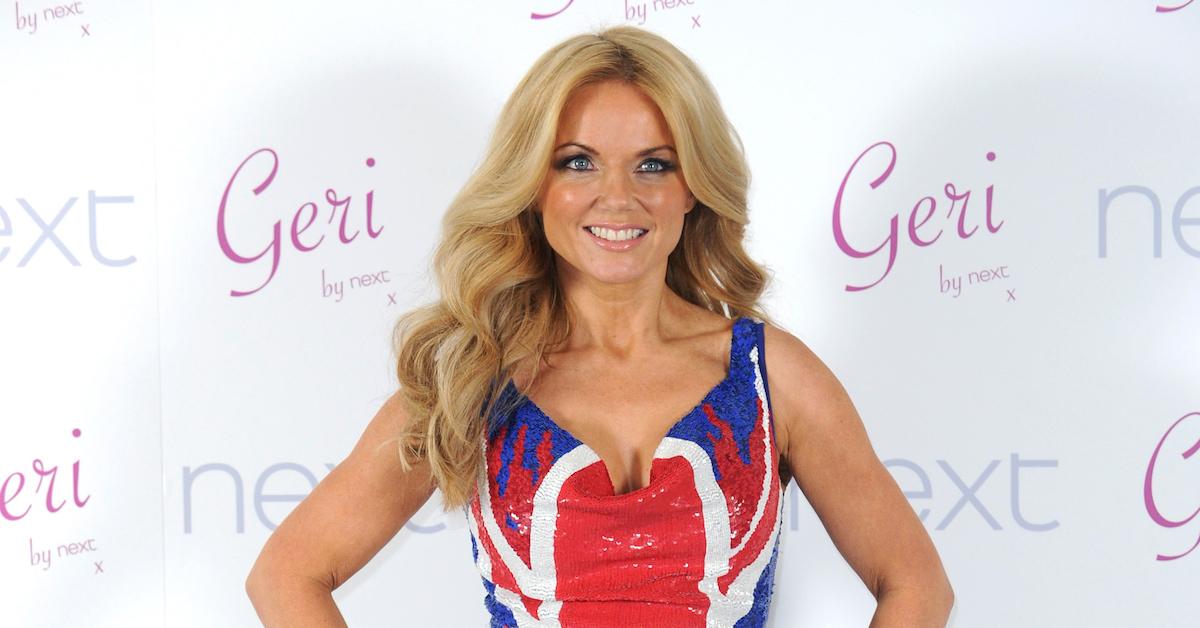 Article continues below advertisement
Geri Halliwell
Russell too moved on from his brief marriage to Katy, and was soon linked to the Spice Girls' Geri Halliwell (now Horner).
Indeed by 2012, the Forgetting Sarah Marshall star was dating a new pop star: Ginger Spice.
The Mirror reported that the fling only lasted two weeks, with the known lothario having lost interest. "Geri was smitten but things have petered out a tad," a source told the outlet at the time.
No worries — because Russell was also reportedly dating a bevy of other models and actresses soon after.
Article continues below advertisement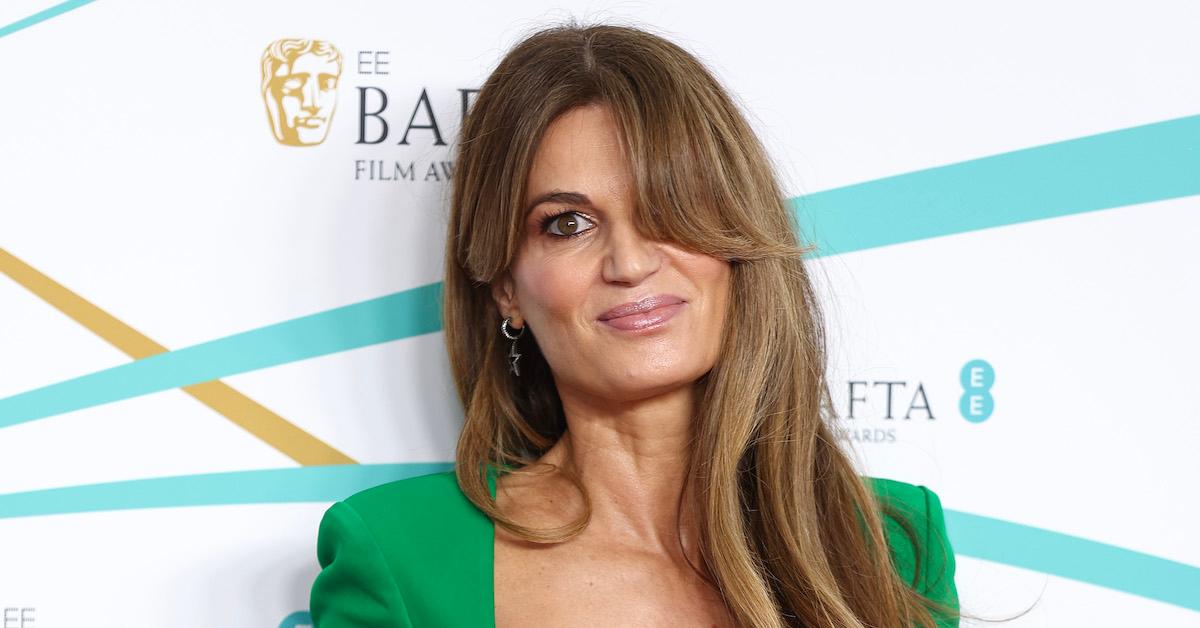 Jemima Khan
If the name Jemima Khan sounds familiar, that's because the socialite was coupled up with actor Hugh Grant for three years in the mid-2000s.
Then, from 2013 to 2014, Jemima dated Russell, but the affair didn't last, with a source telling the Daily Mail at the end of the romance, "The relationship has simply run its course."
Article continues below advertisement
Laura (Gallacher) Brand
In 2017, Russell circled back to Laura Gallacher, whom he dated back in 2006, but actually knew long before this. According to The U.S. Sun, the actor and daughter of golfer Bernard Gallacher also hooked up as teens.
It wasn't until 2017 that they got hitched, after welcoming their first child, Mabel, together in 2016. Another daughter, Peggy, followed in 2018. Laura is pregnant with the couple's third child as of June 2023.
It's been reported that she is standing by her famous husband in light of the disturbing allegations against him.