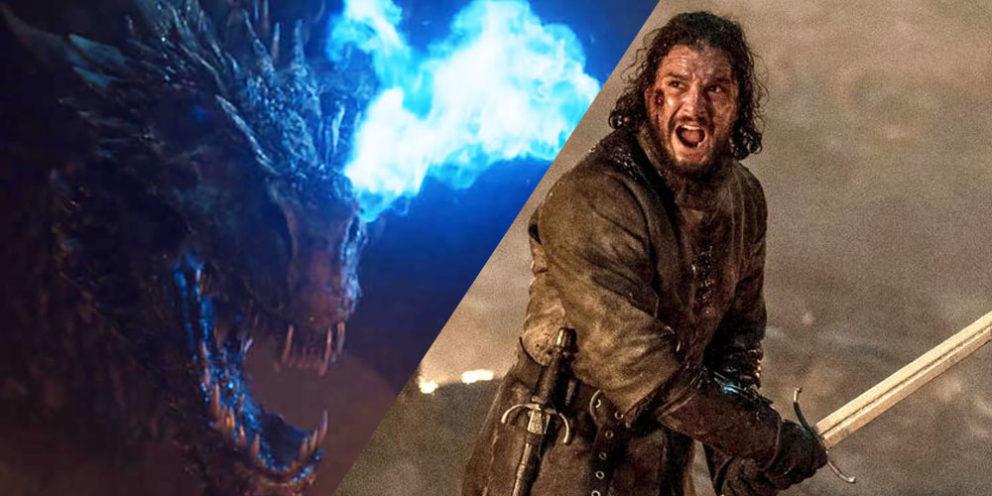 'Game of Thrones' Fans Think Jon Snow Helped Arya Kill the Night King
Jon Snow might have helped Arya to kill the Night King.
In Season 8, Episode 3, titled "The Long Night," The Night King finally met his end. But, there was a major twist. It was Arya who killed the Night King with her Valyrian steel dagger, Cats Paw. Most of us had expected Jon Snow to be the one to complete the deed after a few seasons of build up between the two.
Article continues below advertisement
This had actually been teased for a while, with the dagger originally given to an assassin by Littlefinger to kill Bran and start some chaos. The Starks have kept the dagger ever since, and in Season 7, Bran gives it to Arya, suggesting that Bran knew Arya would be the one to kill the Night King.
But some fans are now theorising that Jon Snow may have actually helped Arya with her kill. Which makes a lot more sense, considering that our hero Jon Snow seemed pretty useless on the first watch. Reddit user Applesoapp rewatched the episode again, and noticed some extra details about Jon Snow's encounter with undead Viserion, who was guarding the entrance to the Godswood.
Article continues below advertisement
"Jon screamed at the undead dragon to distract it so Arya can run past and kill the Night King. The undead dragon was protecting the entrance to the Godswood. Watch it again, you can actually hear him scream 'GOOOOO - GO - GO.' Ten seconds later...you can see the hair of a White Walker flying up when Arya sprints past the group of White Walkers. Jon once again was ready to sacrifice himself to kill the Night King."
And if you rewatch the scene, this actually appears to be accurate. If you skip to 00:28, Jon definitely turns his head as if he's noticed something. And then at around 01:30, Jon stands up to face to the dragon, and shouts something that certainly sounds like "go."
Article continues below advertisement
It wouldn't make much sense for Jon Snow to seemingly stand still and await a fiery death unless he knew someone else was heading for the Night King. And sacrificing himself for the greater good isn't exactly out of character. Jon Snow literally died to get the Wildings on the correct side of the wall, and gave up this title of King in the North to secure Daenery's support in beating the Night King.
Article continues below advertisement
Fans seem to be behind the idea, with Applesoap's theory receiving over 12,000 upvotes as of the time of writing.
"Of everything I've read so far today, I like this," one user wrote. "I'll have to watch it at least 5 more times now though."
While another added: "I think OP could definitely be right. It makes a bit of sense that Jon helped her like Beric did and that is at least one of the reasons the Lord of Light resurrected Jon. To help her in this moment get past the dragon."
It would definitely help to explain why Jon appeared to give up on getting to the Night King to easily. The end of the episode might feel a bit more satisfying if you take this into account, especially if you were one of the ones disappointed by how it played out.