Who Is 'Little Mermaid's' Favorite Prince Dating IRL? Jonah Hauer-King's Love Life, Explained
Jonah Hauer-King is best known for playing swoon-worthy Prince Eric in 'The Little Mermaid,' but who is he dating in real life? Here's what to know.
Rising actor Jonah Hauer-King may have stolen hearts as Prince Eric in 2023's The Little Mermaid, but he's not finished yet! After the young newcomer launched to fame for his vocal talents in the Disney flick, fans became desperate to know more about the World on Fire star's personal life— especially after his swoon-worthy performance opposite Halle Bailey.
Article continues below advertisement
Is Jonah Hauer-King dating anyone? Or is he single? Fans have repeatedly commented on the excellent chemistry between Jonah and Halle. Keep reading for what you need to know about Jonah's love life, explained.
Article continues below advertisement
Is Jonah Hauer-King dating anyone?
Throughout the Little Mermaid press tour, fans wondered whether Jonah was in a relationship. However, in a May 2023 BuzzFeed UK interview, Jonah let slip that he was in a relationship!
Jonah and Halle performed a "Best Friend Quiz" with whiteboards during the interview. When asked what each other's zodiac signs were, Jonah replied quickly, "I have to say, this is a bit of a cheat because ... Halle has the same birthday as my girlfriend."
Halle teased, "That's how he knows everything, see? So, yeah, he's basically cheating." Jonah then correctly answered that Halle was an Aries. Halle, in turn, knew that Jonah's birthday was in May, but forgot the exact date.
Article continues below advertisement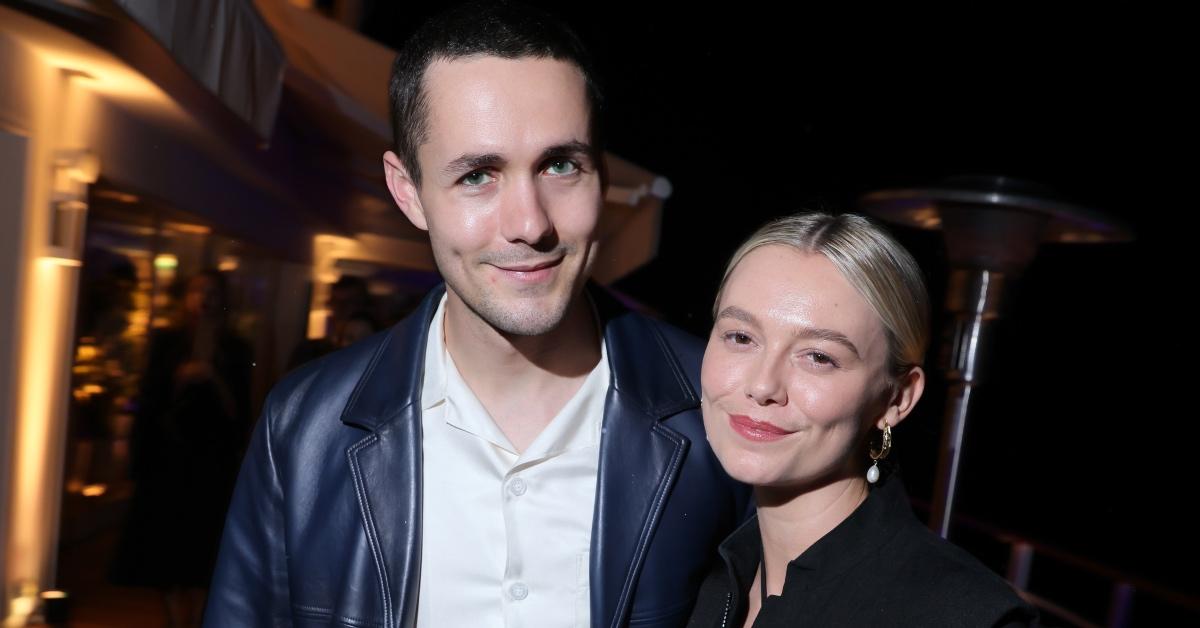 Per Mixed Article, Jonah's girlfriend is Ellie Fenn. She's a film editor who has worked on productions such as Empire of Light; Red, White, and Royal Blue; and Argylle.
Jonah and Ellie attended the 2023 Vanity Fair Cannes Film Festival afterparty together, as well as the Little Mermaid U.K. post-premiere party.
While it's unclear when they first got together, the Daily Mail reported that Jonah was "courting" Ellie in November 2019.
Article continues below advertisement
Fans have called for Jonah and co-star Halle Bailey to star in more films together.
Multiple users on Twitter have been vocal online about pleading for more opportunities for Halle and Jonah to work together. One person wrote, "So how do we get more films with Halle Bailey and Jonah Hauer-King??? cause this can't be the end! WE NEED SOME ROM-COMS, HORROR, ACTION, UHM WE NEED SOME SCI-FI."
Another said, "I hate how the movie industry dosent reuse actors with really good chemistry anymore. if the little mermaid was a romcom, and it was the 90's, then they'd make like two more films together as leads bc the industry knows they can produce that movie magic."
At the time of writing, the tweet has over 65,000 likes, making it a pretty popular idea — give the people what they want!