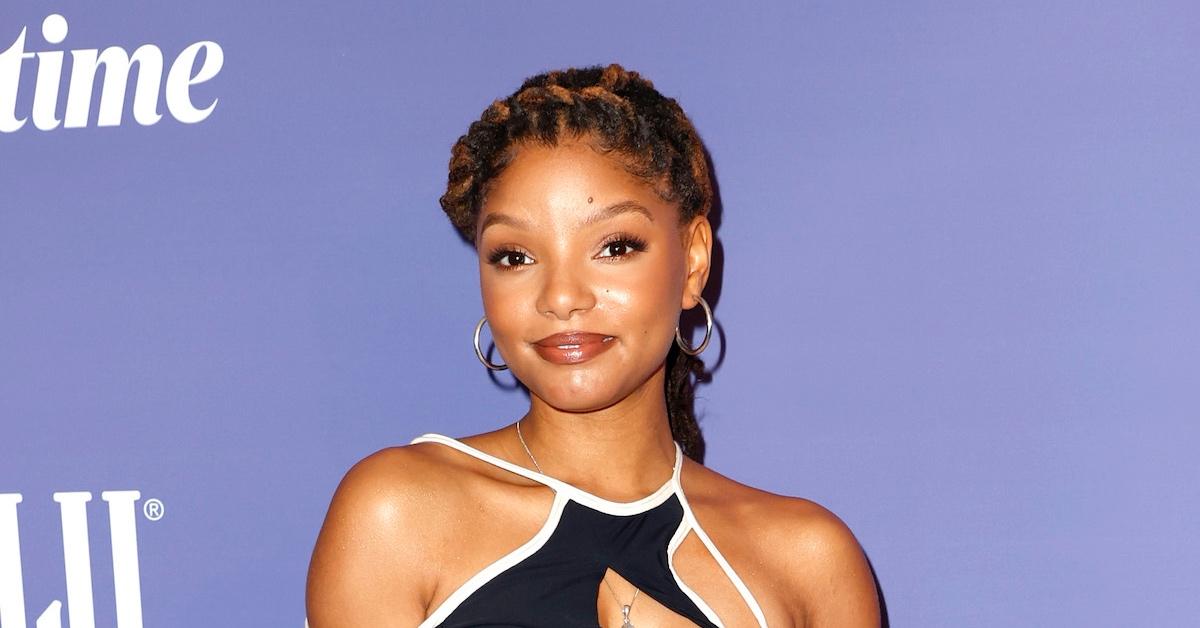 Word on the Social Media Streets Is That Halle Bailey Is Dating This Rapper
Fans have been waiting with bated breath for the live-action remake of Disney's The Little Mermaid, and the film's lead Halle Bailey has naturally become the center of attention. Riding high off the success of "Ungodly Hour," the 21-year-old has established her spot as one of R&B's shining stars. Thanks to her angelic vocals and fantastic ability of piecing together melodies, the sky's the limit for Halle.
Article continues below advertisement
Aside from Halle's unique music abilities, there's no denying that she's a knockout. A true classy woman who's all about her artistry, she has unsurprisingly become a hot commodity in the Hollywood dating scene. And since relationship rumors fly on social media on a daily basis, fans want to know what's up with the songstress — especially since she was recently spotted out with a rapper. So, who is Halle Bailey dating? Here's the 4-1-1.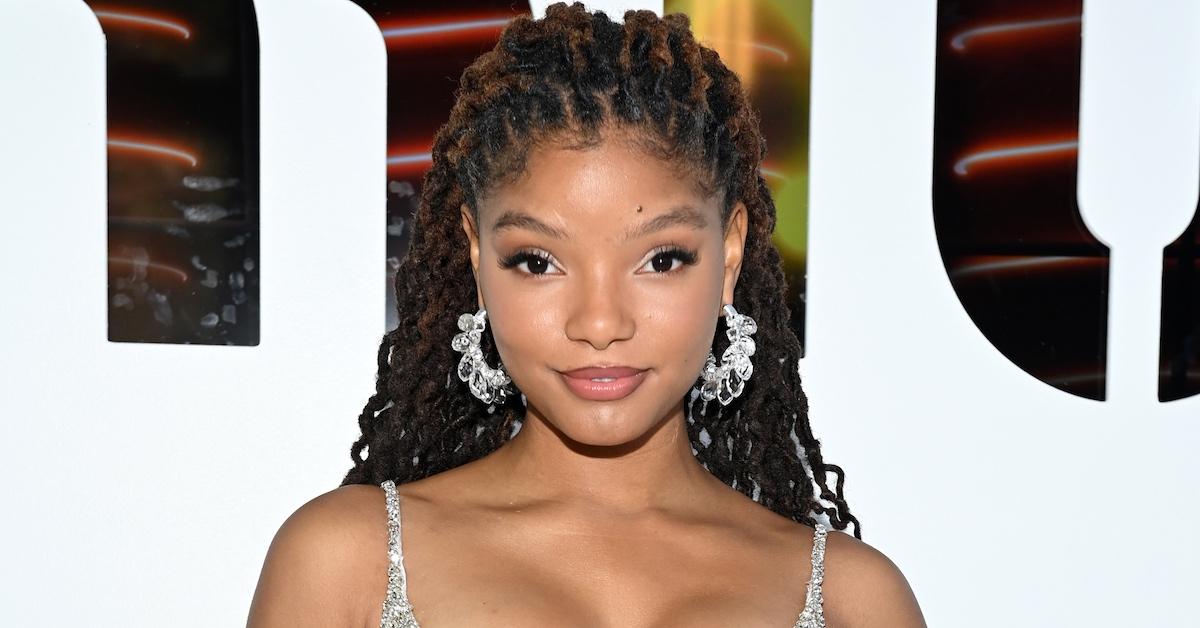 Article continues below advertisement
Word on the street is that Halle Bailey and rapper DDG may be an item.
Leave it to social media to expose the private lives of celebrities. On Jan. 2, 2022, The Shade Room shared that there was a video circulating of Halle and DDG — born Darryl Dwayne Granberry Jr. — together at Usher's concert over New Year's weekend.
We've seen celebrities attend concerts, sporting games, and other events only to deny relationship rumors at a later time, And while neither party has yet to confirm or deny their coupledom, social media users are convinced that Halle and DDG are an item.
Article continues below advertisement
Not to mention, the cherry on top of the rumor was given to social media via the "King of R&B," Usher. The legendary singer took to his Instagram stories to share a few photos — as reposted by The Shade Room — of himself backstage with DDG and Halle. And of course, the photos showed DDG lovingly embracing Halle.
Article continues below advertisement
As you can imagine, social media users have been eating it all up. Fans believe that both artists make a great couple and are rooting for them. Best of all, there's already a DDG and Halle fan page on Instagram that has garnered more than 5,000 followers so far.
Article continues below advertisement
DDG once dated rapper Rubi Rose.
Even though Halle's past dating life is a mystery to us all, fans are already familiar with one of DDG's exes — Rubi Rose. Throughout much of 2020, rumors circulated about DDG and Rubi being a couple. And while both parties decided to hint at the chatter, DDG finally spoke on their relationship in January 2021.
Article continues below advertisement
Per Hot New Hip Hop, DDG admitted to 99Jamz that the pair had a "situation going on." And while he never labeled Rubi as his girlfriend, social media filled in the blanks.
Article continues below advertisement
However, things came to a screeching halt between the pair on Valentine's Day 2021. Hot New Hip Hop reports that DDG took to Instagram to share that he was single. However, fans were confused since Rubi reportedly posted a photo of the pair holding hands, a video of them cuddling on Instagram, and admitted that she "misses" the rapper.
Unfortunately, things got messy once Rubi denounced the post on Twitter in March 2021 — via a screenshot captured by The Shade Room — claiming that the rapper actually posted the video, while accusing him of stealing her phone. Whew chile, messy!
Article continues below advertisement
With all that said, it appears that DDG and Rubi ended things on a sour note.
Aside from DDG's past drama, there is no clear indication on the status of DDG and Halle's relationship. However, fans are hopeful that the rapper won't bring any drama Halle's way.