Are Halle Bailey and DDG Over? Social Media Users Think It's a Wrap for Good
Who is Halle Bailey dating? The songstress has been dating rapper DDG for some time, but fans believe they have broken up again.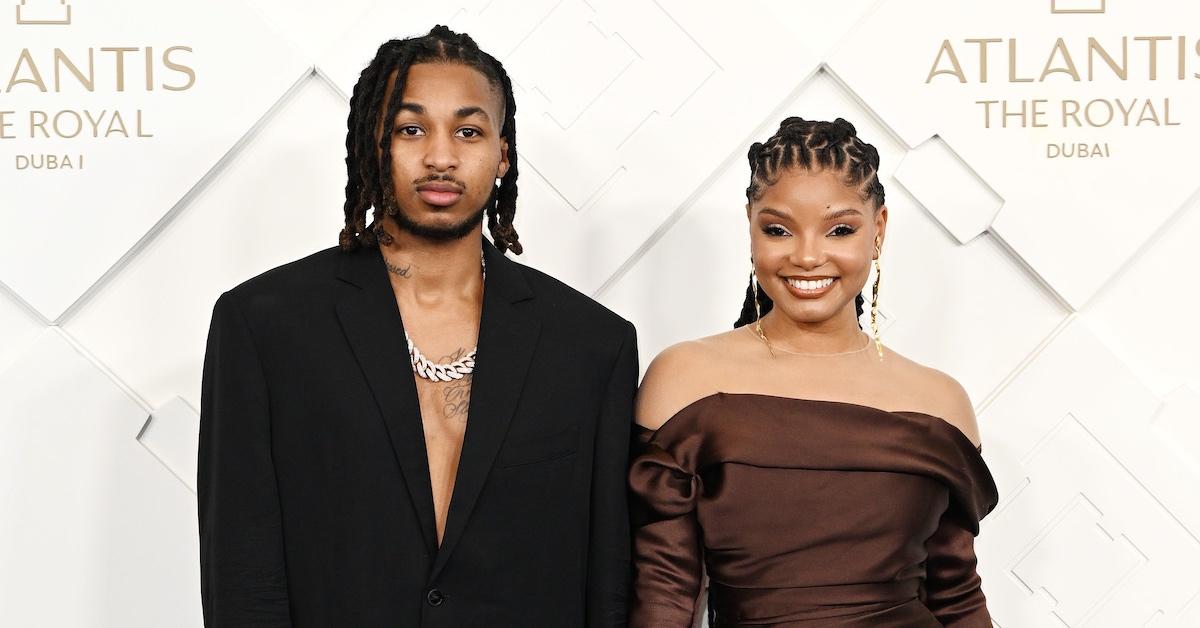 Fans have been waiting with bated breath for the live-action remake of Disney's The Little Mermaid, and the film's lead Halle Bailey has naturally become the center of attention.
Halle has established her spot as one of R&B's shining stars due to the success of "Ungodly Hour" — as one-half of the R&B duo Chloe x Halle. Thanks to her angelic vocals and fantastic ability to piece together melodies, the sky's the limit for Halle.
Article continues below advertisement
Halle is a true classy woman who's all about her artistry, so it's no surprise that she has become a hot commodity in the Hollywood dating scene. In fact, she has been dating DDG (real name: Darryl Dwayne Granberry Jr.) since 2022.
However, word on the street is that the pair may have called it quits, per eagle-eyed fans.
Here's the rundown.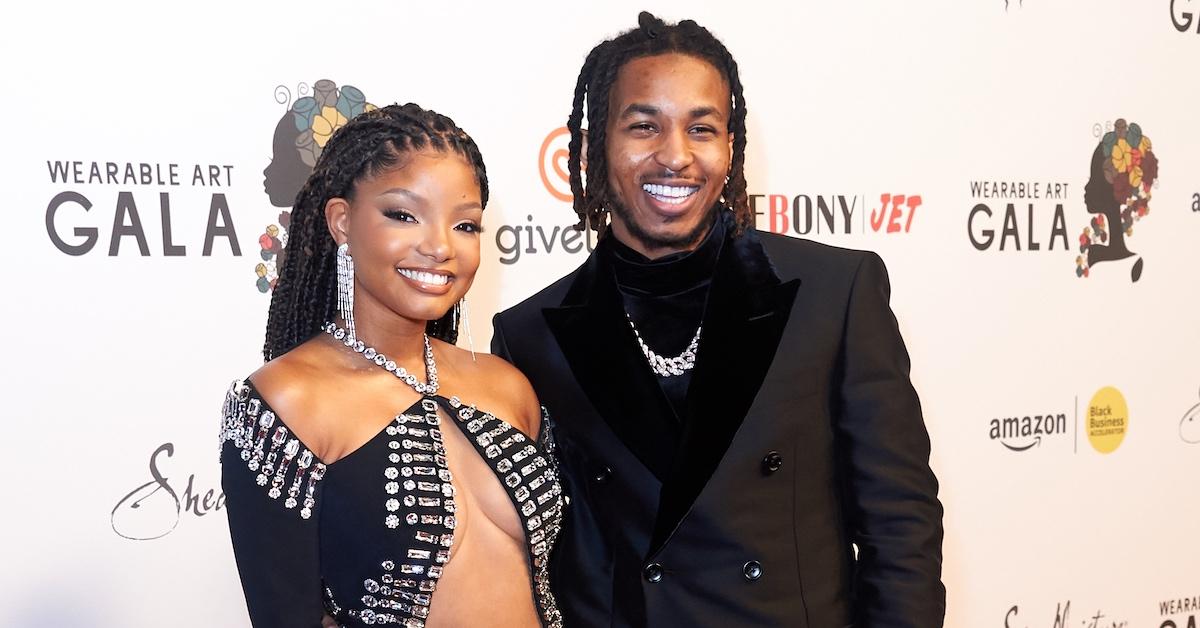 Article continues below advertisement
Is Halle Bailey dating DDG?
The social media rumor mill is currently buzzing about the possible breakup between Halle and rapper DDG. And unfortunately, the breakup chatter is due to the couple blocking and unfollowing each other on social media again.
In a May 16, 2023, TikTok video shared by Simone Umba (@Simplysimone), the creator shared a post for the blog site PopFactions that details Halle and DDG allegedly going their separate ways.
As expected, Simone shared that social media has been discussing the rumored breakup, but said that she isn't holding her breath. After all, Halle and DDG have played the unfollow game before all to get back in a good place.
Article continues below advertisement
However, Simone shared a screenshot of DDG's follower page on Instagram and said that it looks like DDG blocked Halle this time around. Not to mention, he also deleted his tweets about The Little Mermaid, which she proved with a Twitter screenshot.
Simone also said that Halle unfollowed DDG on Twitter and that folks are online are saying that she blocked him on Twitter as well.
Article continues below advertisement
Interestingly, Simone said that while she shouldn't be rooting for the downfall of their relationship, she's all for it.
"The way this dude has been acting in the public while she's on [The Little Mermaid] press tour, we've been waiting for this," Simone said. "We know our girl deserves so much better."
Article continues below advertisement
Also, Simone said that while Halle and her co-star Jonah Hauer-King have been doing promo for the forthcoming film, she believes the pair would make a great couple.
"We might have another Tomdaya situation," Simone said alluding to Halle and Jonah becoming one of Hollywood's favorite couples like Tom Holland and Zendaya.
Not to mention, DDG also responded to a tweet from the blog site ThePopTingz, that called him an "E-list rapper" when sharing the rumor that the pair broke up.
In a repost shared by The Shade Room, DDG posted a video of himself repeatedly saying, "E," and making silly faces, which many perceive as him poking fun at the blog's tweet.
Article continues below advertisement
Judging by the fact that DDG is seemingly more concerned with how he was labeled as opposed to Halle, folks believe that the pair have called their relationship quits.
"He only cares about how they listed him … no regard for the note about her … I'm concluding maybe a break up is for the best," one person commented.
"LMAO, Halle girl, you dodged one hell of a bullet and I love that for you," another user commented.
Article continues below advertisement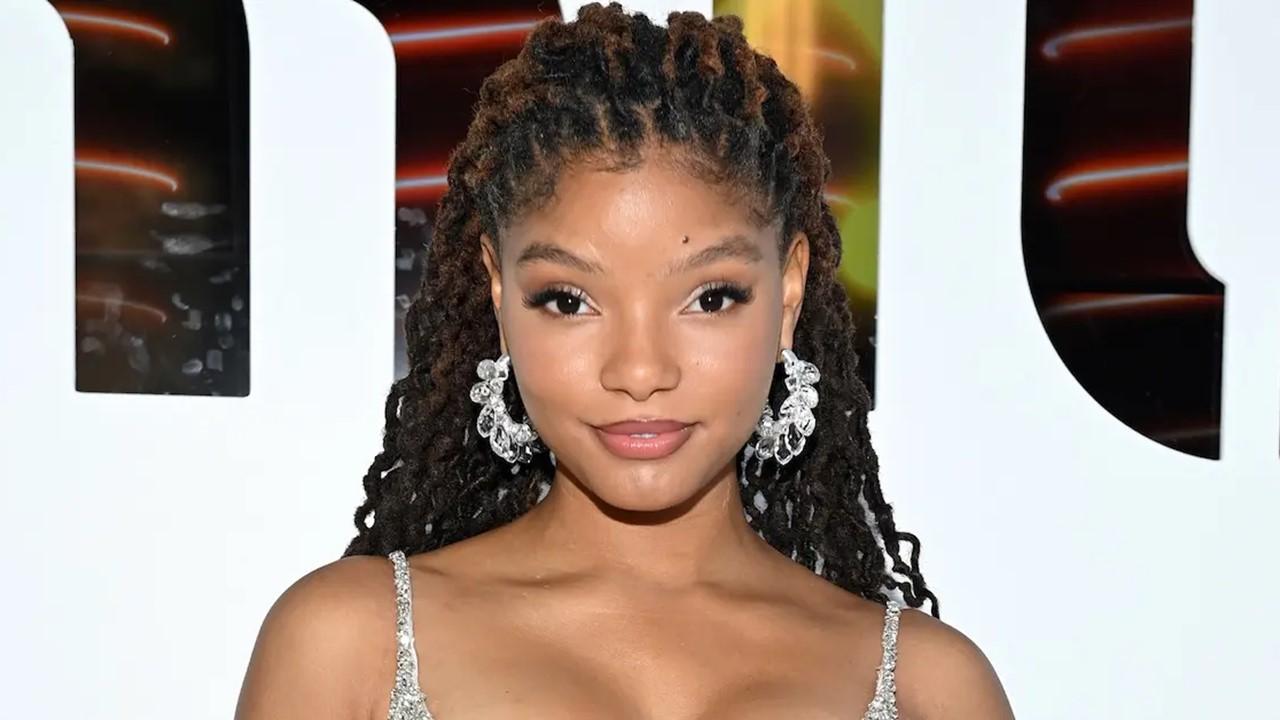 This isn't the first time Halle and DDG have sparked breakup rumors.
Although the pair first confirmed their coupledom in March 2022 — after being spotted out and about in January of the same year — it has been an interesting ride for the couple.
On Feb. 7, 2023, DDG posted a cryptic tweet that pointed at trouble in his coupledom with Halle.
"All these girls the same [crying emoji] ain't no way," DDG wrote in a now-deleted tweet.
Article continues below advertisement
Keep in mind, DDG has accused his ex-girlfriends of cheating on him, via his music.
Shortly after, eagle-eyes fans noticed that DDG unfollowed Halle, which signaled to many that he was subliminally shading Halle with his tweet.
Not too long later, Black Twitter blew up as fans speculated about the pair's relationship status, and fans took sides in the possible disagreement.
Article continues below advertisement
"DDG will soon realize. This isn't Rubi Rose he can just throw subs on twitter and everyone will believe him and clown her. This is HALLE BAILEY we talking about. This isn't a war he wants to go through on this app for real," one user tweeted.
Additionally, Halle's older sister, Ski Bailey, took to Instagram Stories to read DDG for filth after he insinuated that Halle cheated on him.
"Good morning y'all. So, what I don't like is when I wake up or when I go on YouTube first thing in the morning and I see my sister on the blogs and it's over some dude," Ski said in a now-deleted Instagram Stories post, per gossip site Pop Faction. "Ummm Darryl, DDG, like bruh, what's wrong with you? Halle is not like the ones you been with. You will not treat her the way you treated these others. I don't give a freak if y'all had issues going on. That's what you won't do. Please understand that."
Article continues below advertisement
Ski continued: "Like, you're not going to do her the way that you did everybody else. You're not going to come on social media and try to put her on blast and insinuate or put out something to make it seem like she was doing something that she wasn't doing. You need to pipe down and get yourself together. If y'all broke up, then you need to just unfollow and just keep it pushing. You don't have to put nothing out there like that saying 'all these girls the same.' Are you dumb? Are you stupid? OK."
Article continues below advertisement
Interestingly, after DDG unfollowed Halle, the songstress followed suit. At the time, fans believed they broke up, but they eventually patched up the relationship.
However, there's no telling how things will play out this time around.
We'd like to wish both parties all the best.