Here Is the Full Relationship Timeline of Halle Bailey and DDG — They Are Adorable
Hailey Bailey and DDG are very cute and open about their relationship. They first got together in 2022. Here is a complete timeline of dating events.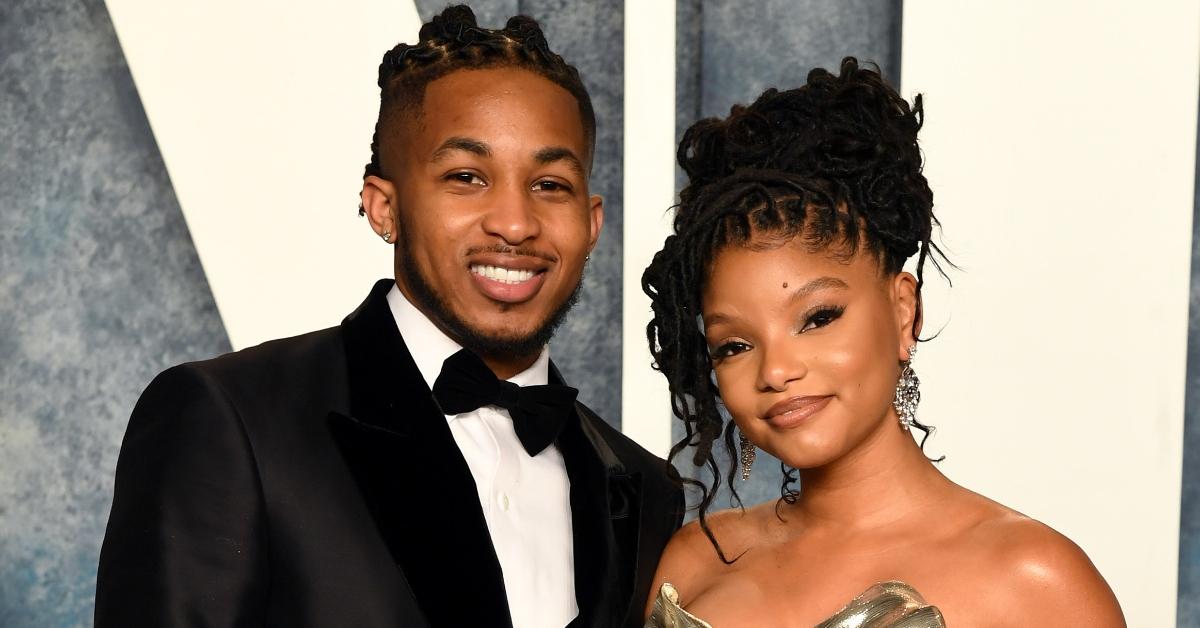 Article continues below advertisement
Below, we're taking a deep dive into the relationship timeline of Halle Bailey and DDG. We won't be part of their world, but we can take a quick trip to it.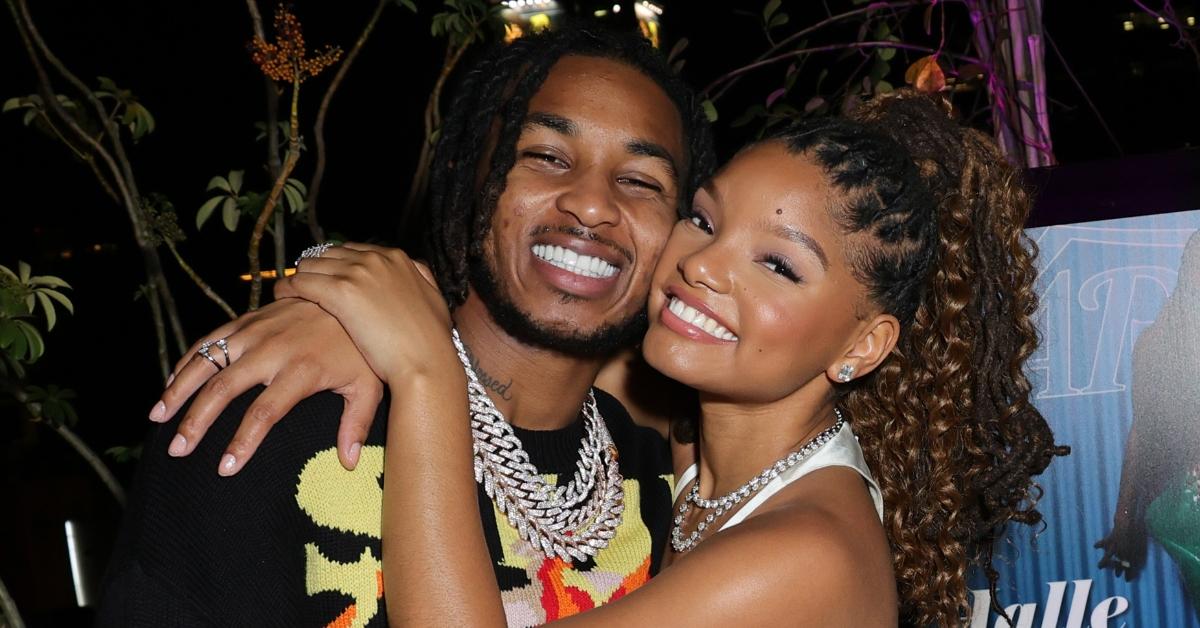 Article continues below advertisement
Halle Bailey and DDG's relationship timeline goes back to January 2022.
In January 2022, Halle Bailey and YouTube star and musician Darryl Dwayne "DDG" Grandberry Jr. were spotted at an Usher concert in Las Vegas. In a video uploaded to The Shade Room's Instagram, Halle is absolutely delighted by something Usher is doing on stage. She excitedly turns to DDG, who is kind of playing it cool in that first-date kind of way. The two then visited Usher backstage, where he snapped photos with them. DDG has his arm around Halley in a more-than-friends type of way.
DDG and Halley made things red-carpet official at the BET awards in June 2022, per Extra. "I have my boo with me today," said a very charming Halley to Extra's Rachel Lindsay. "We're so excited. We're gonna have so much fun, just supporting Chloe," she gushed, referring of course to her sister. This was Halle and DDG's first red-carpet event so the couple made sure to coordinate outfits.
Article continues below advertisement
In August and October of 2022 the new couple shined at the Variety Power of Young Hollywood and 5th annual Wearable Art Gala events respectively, per Elle. Then in November of that year, Halley opened up about their relationship in an interview with Essence magazine. "I've been a fan of his for years," she told the outlet. "I grew up being on YouTube and would always see the young Black creators and was constantly inspired by them. He was one of them."
Article continues below advertisement
Halle first heard DDG's music in 2015 but their careers took them to different places. Hilariously, Halle admitted to forgetting about DDG until he started "dropping music." She was drawn to one song in particular, but didn't say which. "Coincidentally he messaged me, and the rest is history," said Halle. When asked about being in love, Halle quickly said, "Yes, for sure I am."
Article continues below advertisement
DDG and Halley are still going strong in 2023 despite an early hiccup.
Things got a little rocky as 2022 rolled into 2023 after DDG's ex-girlfriend Rubi Rose spotted Halle wearing an old T-shirt of hers. "Having ur b---- where my clothes is crazy lol," she wrote in a tweet, then corrected the misuse of "where" in a follow-up. Evidently Rubi was spotted in the same T-shirt at some point in 2020. Some thought DDG cheated on Halle but in all likelihood, Rubi just forgot that shirt at his house. That didn't stop the drama from unfolding.
Some conversation must have gone down because DDG unfollowed Halle then later tweeted, "Nobody cheated on nobody btw. Don't take my tweets too serious." Halle then responded, "The devil is working lol. Please don't feed into the lies, especially from a third party. Stay blessed everyone," in a tweet she has since deleted. The two soon followed each other again on social media.
Article continues below advertisement
One month later they were back on the red carpet for the Vanity Fair Oscar party which is the Oscar party to attend. While chatting with British Vogue in April 2023, Halle said being in love for the first time has changed her life: "I like all of the scary feelings that come with that. I like the suspense, the not knowing what's going to happen, and I feel like that's what I'm supposed to be going through in womanhood."
Article continues below advertisement
Halle's promotional tour for The Little Mermaid proved to be difficult for DDG, who alluded to it in his song "Famous," which dropped in July 2023. Lyrics like "Filmin' a movie now you kissing dudes / You know I love you a lot / I don't give a f--k if that s--t for promo / I don't wanna see this s--t no more," certainly didn't hide anything. "Why is y'all holdin' hands in the photo? / You know I'm insecure, that's a no-no," sings DDG, expecting Halle to cater to his self-esteem issues.
They obviously worked things out in time to attend a listening party for Diddy's The Love Album in New York City in September 2023. They were then seen in Milan for Fashion Week. And of course, the baby rumors went into overdrive in October 2023.