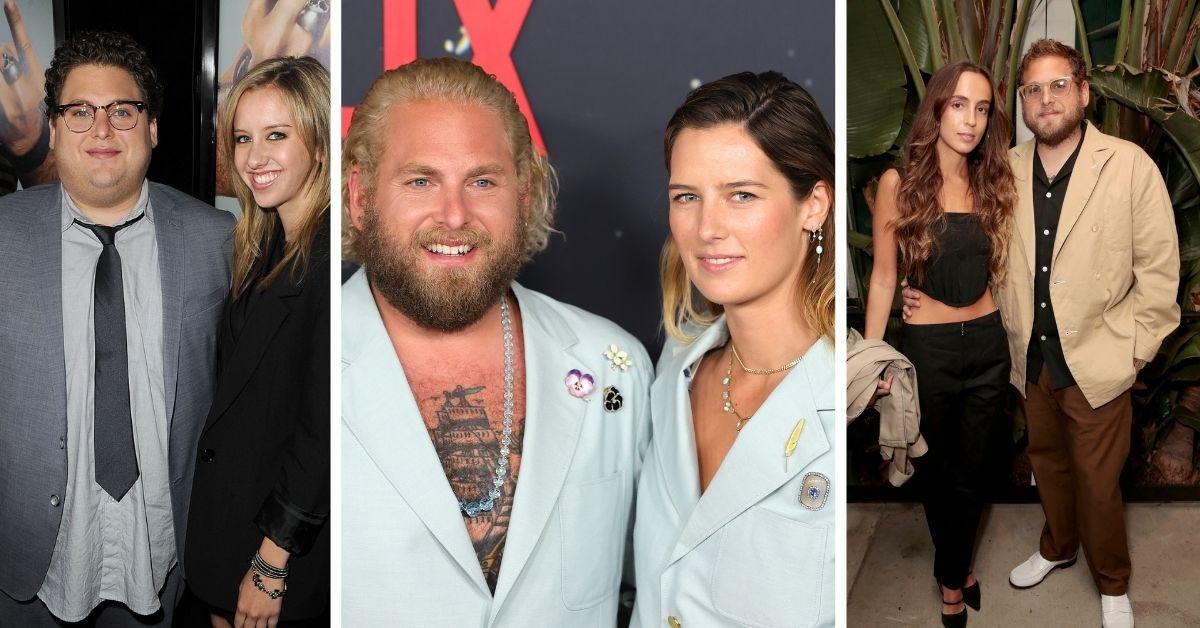 Just a Friendly Reminder That Ladies Love Jonah Hill — A Look at the Actor's Past Relationships
In December 2021, actor and funny guy Jonah Hill twinned with girlfriend Sarah Brady during the premiere of his latest film, Don't Look Up. The couple, who became Instagram official during the summer, both donned light blue pantsuits with matching turquoise loafers.
Article continues below advertisement
This was Jonah and Sarah's first outing together since going public with their relationship. But who exactly is Sarah Brady? Keep scrolling to learn all about Jonah's new bae, as well as about who he's dated in the past.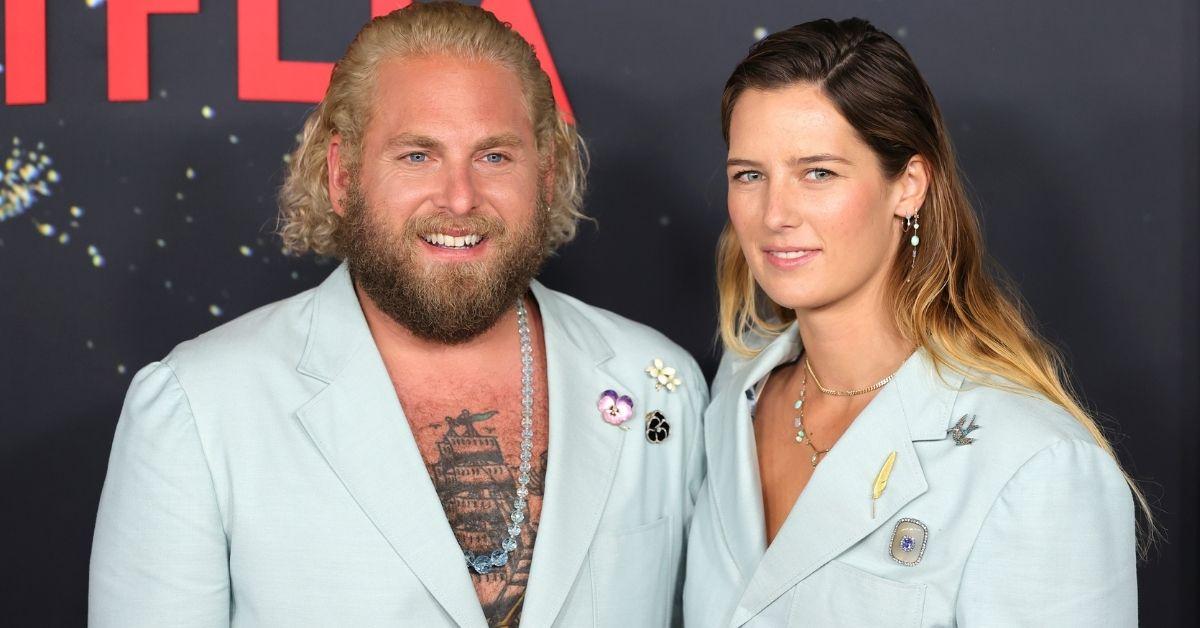 Article continues below advertisement
Jonah Hill is currently dating Sarah Brady.
In September 2021, Jonah shared a photo to Instagram of him and his new lady, Sarah Brady, out at a restaurant. "Grateful for you," he wrote in the caption.
But aside from that photo and one of their matching minion Halloween costumes, the actor has kept most of his romance with Sarah off of social media. However, from the looks of her account, they've been spending a lot of time surfing, camping, and being absolutely adorable with one another.
Not only that, but a selfie of them taken in August suggests that their relationship started during the summer and not in September, when Jonah first posted about her.
Article continues below advertisement
According to Sarah's Instagram bio, she is a surfer and is currently working to become a lawyer. She studied the anthropology of climate change and human solutions at the University of California San Diego.
Sarah was born in 1997, per News Unzip, which would make her 24 years old. Jonah is currently 37.
Sarah has previously referred to Jonah on Instagram by the cute nickname "JoJo."
Article continues below advertisement
However, if you've been following Jonah's love life over the years, you may recall that he was recently in a serious relationship with another woman named Gianna Santos. He also had a lot of short-lived romances between 2011 and 2014.
Article continues below advertisement
Jonah Hill broke off his engagement with Gianna Santos.
In September 2019, news broke that Jonah Hill was engaged to his girlfriend, Gianna Santos, who he had been seeing for about a year. According to Gianna's LinkedIn, she was based in New York and worked as the content manager at Violet Grey, a luxe beauty start-up. The Fordham graduate also worked as head stylist and producer at retailer Kith NYC.
However, a year after they announced their engagement, multiple reports claimed that the couple had broken up. Details as to why they split were not shared with the public.
Article continues below advertisement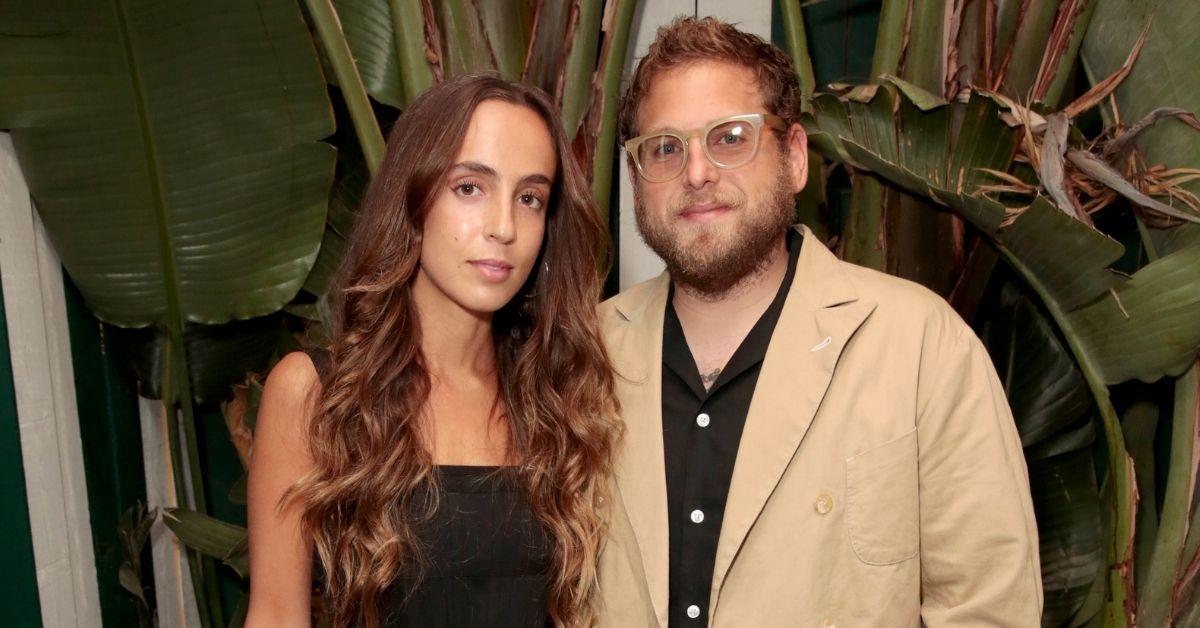 The Maniac star told GQ Style in the following months that he was trying to "reshape" his life. "All my 20s, I wasn't really looking inward. I was just running toward success. Or trying to find success," he explained. "And when I was 30, I was like, I've always wanted to be a director, but if I don't get off this train now and write Mid90s, I'm not going to do it. And I hit Pause. I took three or four years to reshape things."
Article continues below advertisement
Jonah Hill was also romantically linked to a number of other women including Rita Ora, Allie Hoffman, and Isabelle McNally.
While Jonah may have claimed that he had no direction during his twenties, he did have his fair share of romances. The Superbad star dated investment banker Jordan Klein, who he met in high school, from 2008 to 2011, per Us Weekly.

"[The reason for the split] was probably traveling," an insider noted at the time. "She would always go where he was. Now that she has a stable job, she can't just pick up and leave."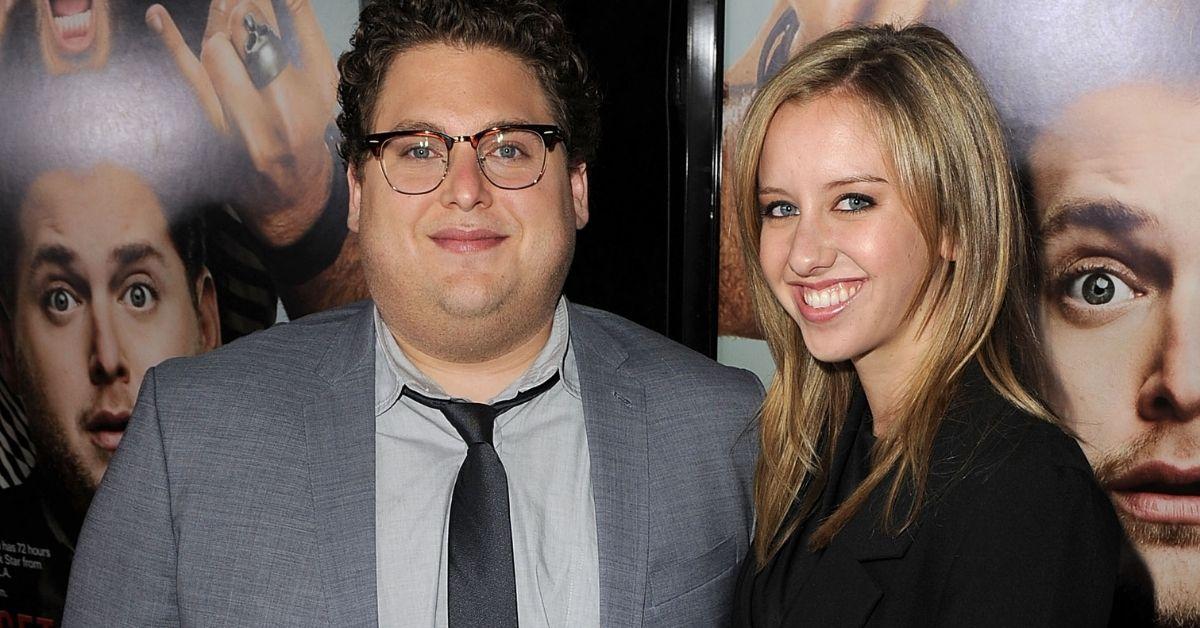 Article continues below advertisement
After things ended with Jordan, Jonah also dated actor Dustin Hoffman's daughter, Allie Hoffman, for nine months before calling it quits in September 2012. They also reportedly attended the same high school.
Later that year, Jonah became linked to British songstress Rita Ora. At the time, Rita was dating Rob Kardashian; however, a source claimed that she had cheated on him with Jonah, which ultimately led Rob to dump her.
In 2014, Jonah was also rumored to have briefly dated Alana Haim, of the music group Haim. He also was said to have dated a woman named Isabelle McNally and nutritionist Brooke Glazer that year.
After things ended with Brooke, Jonah remained single for a few years before getting into a relationship with his now ex-fiancée Gianna Santos.
Article continues below advertisement
Well, there you have it! Jonah has definitely had a lot of romances in his life, but not all were successful. Here's to hoping things work out with Sarah. We love a couple with matching looks!