Jonah Hill Has Been Accused of Emotional Abuse by His Ex — Here's What We Know
In a series of Instagram stories, Jonah Hill's ex girlfriend posted screen shots of problematic texts. What did the messages say? Let's get into it.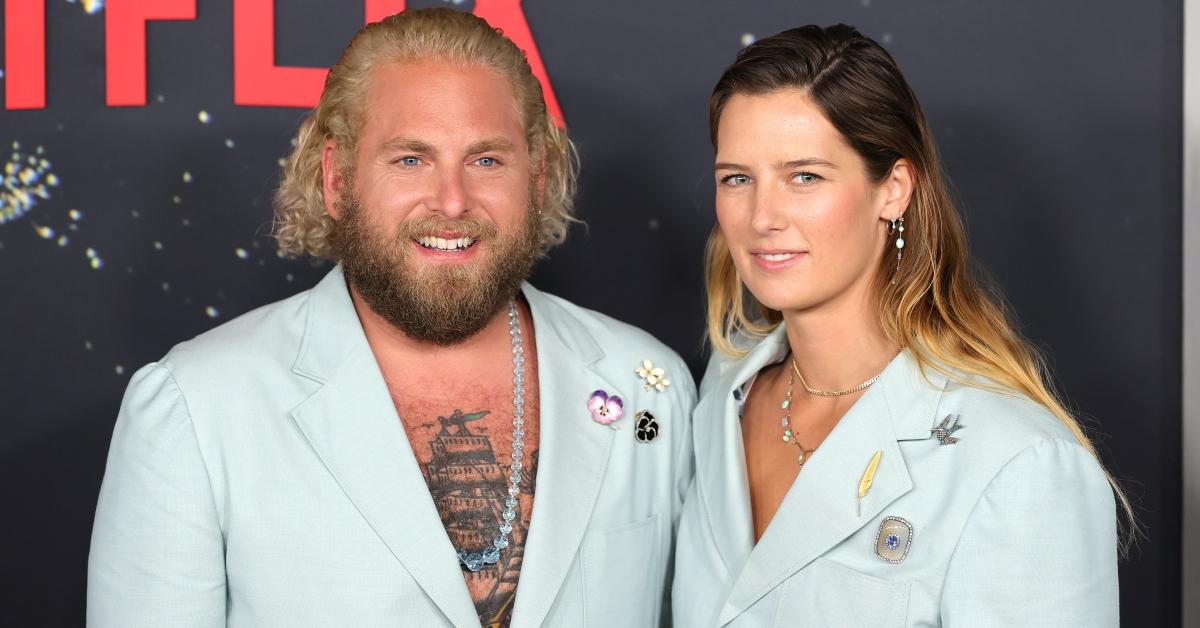 Actor Jonah Hill, who rose to fame in the raunchy teen film Superbad, was accused of emotional abuse by his ex-girlfriend Sarah Brady. The professional surfer dated the actor for about a year before they ended things in 2022.
Article continues below advertisement
In July 2023, Brady posted a series of stories to Instagram featuring screen shots of problematic text messages from Hill. What did the messages say? Here's what we know.
What did Jonah Hill's messages to his ex Sarah Brady say?
According to TMZ, the now-expired Instagram stories are snippets of texts from Hill to Brady regarding his feelings about her career as a professional surfer. She begins by warning other girls about this behavior, writing, "If your partner is talking to you like this, make an exit plan." The first text is about Sarah apparently wearing a thong in photos, which she points out isn't a thong. Hill appears upset over the bathing suit and has been scrolling through her photos, with similar complaints.
Article continues below advertisement
The messages then escalate as Hill allegedly frames his controlling behavior as Brady not respecting his boundaries. He says, "If you need: surfing with men, boundaryless [sic] inappropriate friendships with men, to model, to post pictures of yourself in a bathing suit, to post sexual pictures, friendships with women who are in unstable places and from your wild recent past beyond getting a lunch or coffee or something respectful, I am not the right partner for you."
Article continues below advertisement
At this point, Hill evidently weaponizes therapy to drop an ultimatum masquerading as a healthy boundary. "If these things bring you to a place of happiness I support it and there will be no hard feelings. These are my boundaries for romantic partnership." In subsequent stories, Hill is annoyed about the amount of time and kindness Brady gives to friends when that could be going to him. He is clearly demanding that she always put their relationship first.
Article continues below advertisement
Why did Sarah Brady choose to come forward now?
In two voice memos Brady uploaded to her Instagram stories on July 10, 2023, she patiently explains why she waited to reveal the purported emotional abuse. "At this point there is no going back and I'm not trying to slander someone's reputation," she said. "I'm literally sharing their own words." Brady then reveals that she wanted to sit on this until after Hill's current partner gave birth to their child.
Hill and his girlfriend Olivia Millar, who "co-owns the online vintage shop Chasseresse with her older sister" (via People Magazine), welcomed their first child sometime in 2023. "Not gonna lie, part of me waited until after she had given birth, not right after but a little bit after so that his current fiancée and the mother of his child, Olivia would ... I just hoped she would receive some of these screen shots somehow through friends," said Brady in her voice memo.
Brady then added a second voice memo detailing her concern over potential stress for Millar and her baby. "I'm sure the timing can seem bad, like I waited until he had a kid," she shared. "I waited until she had her baby, so I knew they were physically not impacted by me sharing this s--t and she could be informed, and make an informed decision about how she wants to care for herself and her baby." She emphasized that this is Millar's baby. "Yes it's his child, but that is that woman's infant. That's how I see it."