Mom Says Baby Daddy Abuses Her With "Weaponized Incompetence" by Only Cleaning Baby Bottles
A mom claims her baby daddy's "weaponized incompetence" at failing to clean up the entire kitchen is a form of abusive behavior. Details ahead.
A mom is declaring that her baby daddy is using "weaponized incompetence" against her by only cleaning the baby bottles like she asked. He doesn't pick up the rest of the kitchen, including leaving leftovers from dinner and dishes out overnight.
Article continues below advertisement
The creator, who shares content on TikTok as @heavenkimmel, is sharing her story of abuse for what she perceives as a very important warning to others in a similar situation. Read on for details.
What is "weaponized incompetence" exactly if the woman's partner cleaned the bottles like she asked?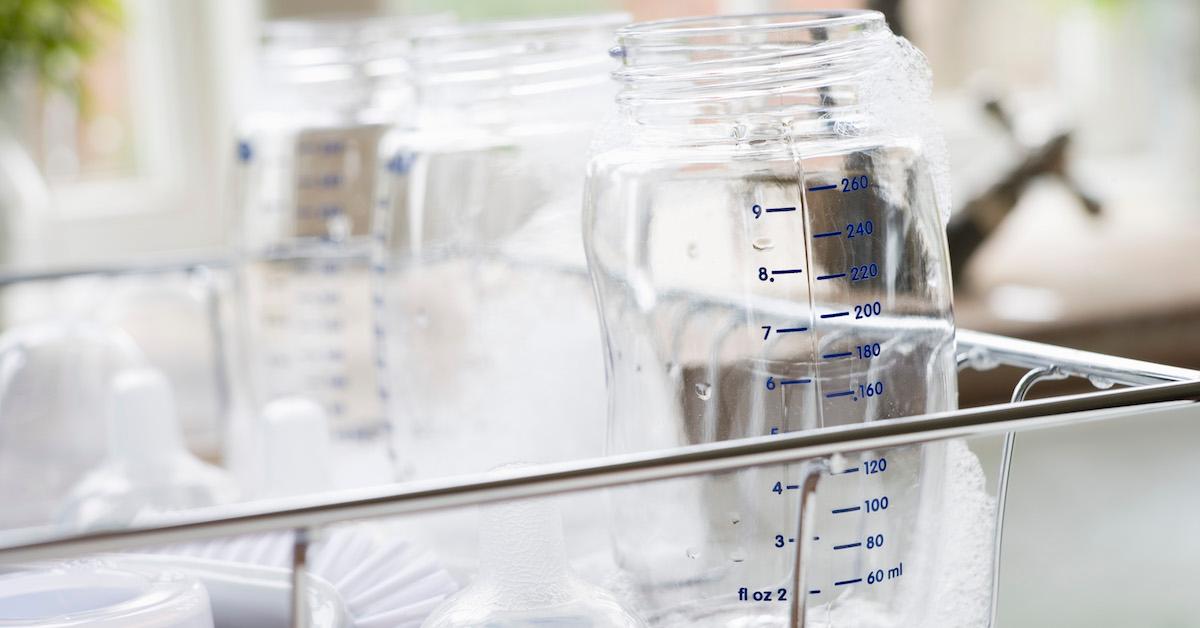 The creator explains in her short TikTok video that "weaponized incompetence ... is something my baby daddy loves to use against me."
She says she asked him clean up the baby bottles before she went to bed the night before, which he did.
Article continues below advertisement
However, the new mom's partner left everything else in the kitchen a mess.
"He was in charge of dinner last night," she wryly informs her followers, panning the camera over to a stack of Papa John's boxes.
She then adds that she's "not allowed" to order dinner when it's her night, and is clearly put out that her partner left the food out overnight.
"He left dishes in the sink, 'cause I didn't ask him to do that," the mom then shows us.
Article continues below advertisement
Heaven explains that if she were to ask her partner why he didn't clean up the kitchen, he would say she only asked him to clean the baby bottles.
Because she didn't tell him to do the other chores, he would have an out.
"That's weaponized incompetence," she concludes, adding, "He's playing stupid to basically win an argument."
Ultimately, the fed-up creator says that she's going to post more videos like this, because she can't get out of her situation anytime soon.
Article continues below advertisement
"Don't settle for this," Heaven concludes. She said, "There are many different forms of abuse, and this is one of them."
Not surprisingly, her bold claim inspired over 8,500 comments at time of writing, with people taking on wildly different views over her short clip.
The video garnered support and condemnation in the comments section.
Heaven's post calling out her partner for abuse over his "weaponized incompetence" garnered a wide range of reactions in the comments section. Some people applauded Heaven for calling her baby daddy out and could related hard to her video. Other people were offended by her account.
Article continues below advertisement
"'You didn't tell me to' is so overused and exhausted," one supporter said.
Meanwhile someone else said, "That's no weaponized incompetence. That's you not communicating what you actually want done." Likewise, another commenter said, "Your partner isn't a mind reader."
Heaven ultimately says in the comments of her viral post that she is sharing her story so that other people don't end up settling and in her situation.
Article continues below advertisement
She also responded to someone who wondered why she doesn't just leave the mess for her partner to clean up, saying that she will "spiral" around clutter and mess.
Article continues below advertisement
With yet another commenter blasting her for "weaponizing whining," it's important to note that Heaven found plenty of support on TikTok from other people who shared similar tales.
Many users encouraged Heaven to keep her head up — and work toward leaving the situation if she isn't happy. Some even said they used to be with men like this, but decided to get out.
Others were upset that Heaven likened her situation to abuse, which is a very strong word. For people in a relationship characterized by more traditional forms of abuse, this post seemed to be quite triggering.
If you or someone you know is experiencing domestic violence, call the National Domestic Violence Hotline at 1-800-799-7233.