Papa John's House Is a 20,000 Square Foot Castle Worth More Than $11 Million
Papa John's castle is more than 20,000 square feet, but now that he's joined TikTok, many are wondering exactly where the pizza mogul lives.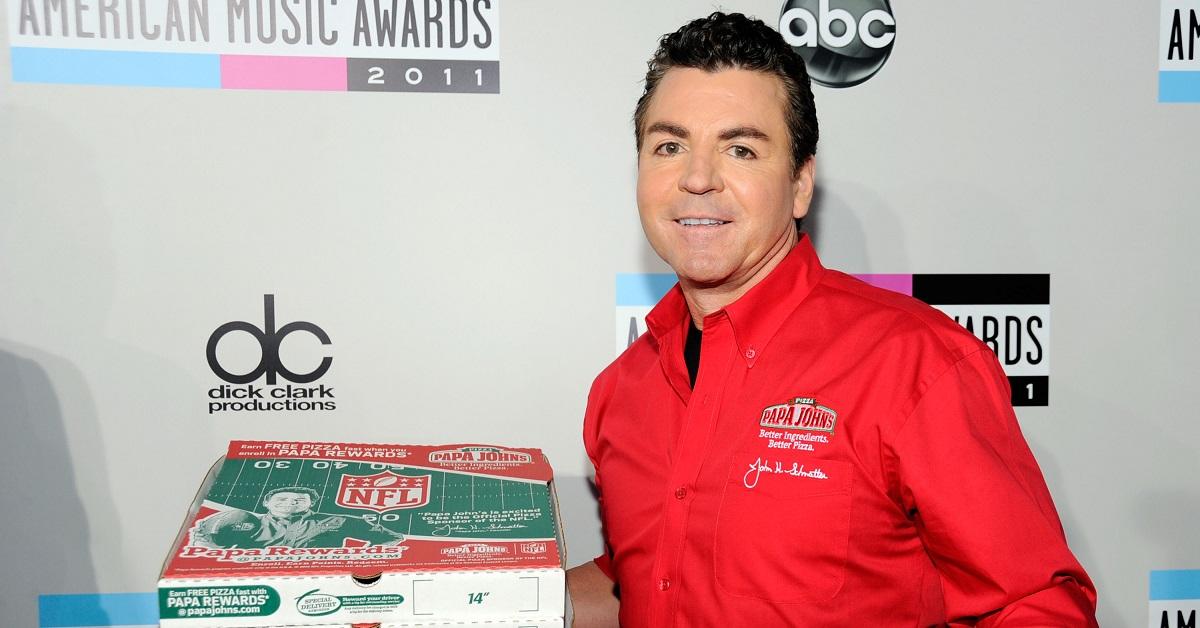 Papa John has had a tumultuous few years. The founder of the popular pizza chain, whose real name is John Schnatter, had to step away from the company he founded after a number of scandals. Now, he's attempting to rebuild his public image, largely through social media. On Instagram and TikTok, the former pizza mogul is working out and offering tours of his luxurious mansion.
Article continues below advertisement
Where does Papa John live?
John lives in a wealthy suburb of Louisville, Ky. and he has one of the most expensive homes in the entire state. The house is more than 20,000 square feet, and it sits on over 15 acres of land. In addition to the extravagance inside the home, John's house also features a golf course and several in-ground swimming pools. It also features a guest house that is, in and of itself, more than 6,000 square feet.
Article continues below advertisement
Even Mitt Romney was impressed by the size of the place.
Mitt Romney isn't exactly a poor man, but even he was amazed by the scale of John's sprawling Kentucky estate. When John hosted a fundraiser for then-presidential candidate in 2012, Mitt remarked on the mansion's beauty. "Who would've imagined pizza could build this? This is really something. Don't you love this country? What a home this is, what grounds these are, the pool, the golf course… This is a real tribute to America, to entrepreneurship," he said.
Papa John also owns two other properties.
In addition to his main home in Kentucky, John also owns property in Florida and Utah. In Florida, he owns a $6 million beach-side condo in Naples, and in Utah, he has a $23 million luxury condo at the Deer Valley Ski Resort. As of right now, John's net worth is roughly $800 million, in spite of the recent controversies he's faced.
Article continues below advertisement
John had to leave his company in 2018.
Although he's hardly in rough financial shape now, John has had to deal with a number of controversies in recent years. Those controversies started in 2017 when he said that his company's sales were falling because the NFL had failed to adequately tamp down the protests of players who had chosen to kneel during the national anthem. At the time, Papa John's was an official partner of the NFL.
Article continues below advertisement
Things only got worse from there. In 2018, it was revealed that John had said the n-word on a conference call with other employees. John had used the word in imagining a fictional PR crisis but ended up creating a very real PR disaster for the company he had founded. Following the incident, and in the face of declining share prices, John agreed to step down as chairman.
Since then, John has also seen upheaval in his personal life. In December of 2019, John's wife filed for divorce after 32 years of marriage. The filing came just a week after John had appeared looking angry and unwell in a local news interview. During the interview, John famously said that he had eaten 40 of his company's pizzas in the last 30 days.