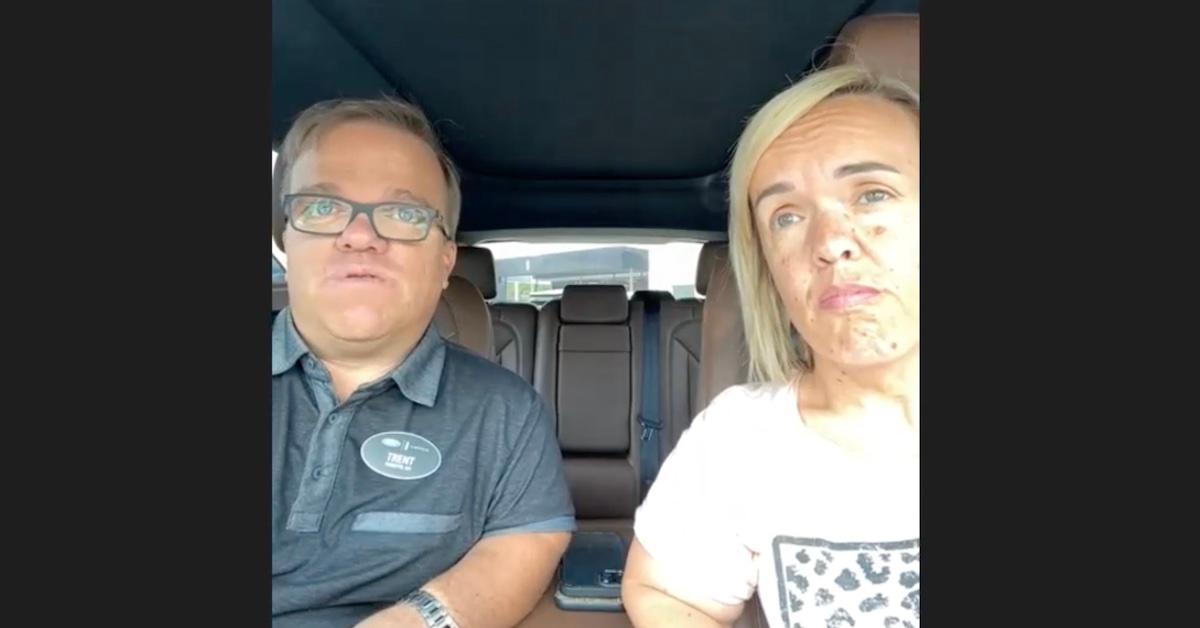 Trent and Amber Johnston Set the Record Straight About Jonah and Delta 8 (EXCLUSIVE)
The Season 12 premiere of 7 Little Johnstons revealed that Trent and Amber decided to have their son, Jonah Johnston, move back home. Following a scary experience with Delta 8, Jonah was struggling with his mental health and needed additional support. Naturally, fans have been worried about how the TLC star is doing today — and also curious about his use of drugs.
Article continues below advertisement
Amber and Trent recently sat down with Distractify to share more details about the Delta 8 incident, their son's move back home, and the reason they've decided to share their story. In the process, the Johnstons also set the record straight about a rumor involving Jonah.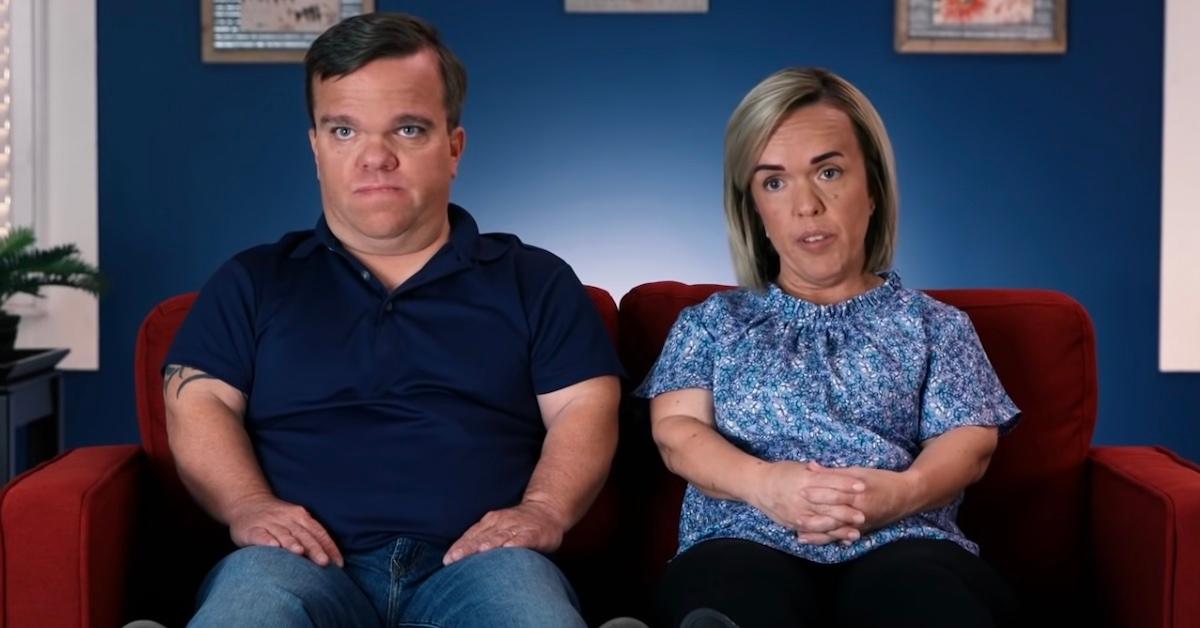 Article continues below advertisement
What happened to Jonah when he took Delta 8?
In November 2021, Jonah started slurring his words and was utterly confused about where he was while talking on the phone with his dad. Viewers learned in Season 11 that this was because he had taken a synthetic cannabis substance known as Delta 8.
"He just started panicking, 'Dad, I don't know where I'm at. I don't know what's wrong with me,'" Trent told Distractify. "And I said, 'What are you talking about?' He tells me, 'Dad, I don't know if someone slipped something in my drink, but I don't know what's going on. I don't know how to drive this car. I don't know where I'm at.'"
Trent continued: "I was telling him, 'If you can, put your car in park right in the middle of the interstate. Slow down, slow down.'"
Article continues below advertisement
For an hour and 17 minutes, Trent and Amber could not locate their son in crisis. The Johnstons were finally able to determine his location with the help of 911 and their cellular provider.
Article continues below advertisement
No, Jonah Johnston isn't addicted to drugs.
Because of Jonah's harrowing experience with Delta 8, some 7 Little Johnstons fans have wondered if this is part of a larger pattern of substance use. "Fortunately, that was a one-time thing," Amber told Distractify.
Trent added, "Jonah doesn't have a substance abuse problem. It's being held accountable and he just has to have somebody get him back on track. He worries about a lot."
"He has severe anxiety," Amber clarified.
Article continues below advertisement
The Johnstons made the call to have Jonah temporarily move back home.
As 7 Little Johnstons fans learned during the Season 12 premiere, Jonah, 22, has temporarily moved back in with his parents. "I was the one that really decided he needed to come home, primarily out of safety and my schedule," Amber told Distractify. "It was very challenging with me working outside of the home full-time, going to school, trying to film a TV show, trying to keep up with the rest of the family — Emma and Alex and Trent — and Jonah living 25 miles away … It just wasn't good."
She continued: "We put all of his stuff in storage because, like I told him, this is temporary. We're not selling the stuff, we're not trashing the stuff, we're not moving the stuff to our house. It's temporary. Until we get you on the road to where you need to be and we figure out just different resources and things that probably we needed to do a long time ago."
Article continues below advertisement
Amber and Trent Johnston want parents to know about the dangers of Delta 8.
Since Jonah's Delta 8 incident aired on TLC, several parents have sent Trent and Amber private messages detailing similar experiences. "You could tell it helped them, to share their story," Trent told Distractify. "There was twice where their kid or their husband didn't make it."
Article continues below advertisement
Amber and Trent admitted that before they walked through it with Jonah, they never imagined something like this would happen. They, like many parents, weren't even aware of what Delta 8 was, or the dangers associated with it.
"We didn't even know that stuff at the gas station existed, so that was an eye-opener for us. That's one of the biggest reasons we wanted to share," Amber explained. "It's coming out like it's 'Delta 8,' like what you can buy at these other stores … but at the gas stations, it's not regulated. So it's filled with a whole bunch of other chemicals. It's not necessarily the Delta 8 that took some massive effects on Jonah, it's all the other chemicals, and that's what the ER physician told Jonah."
Article continues below advertisement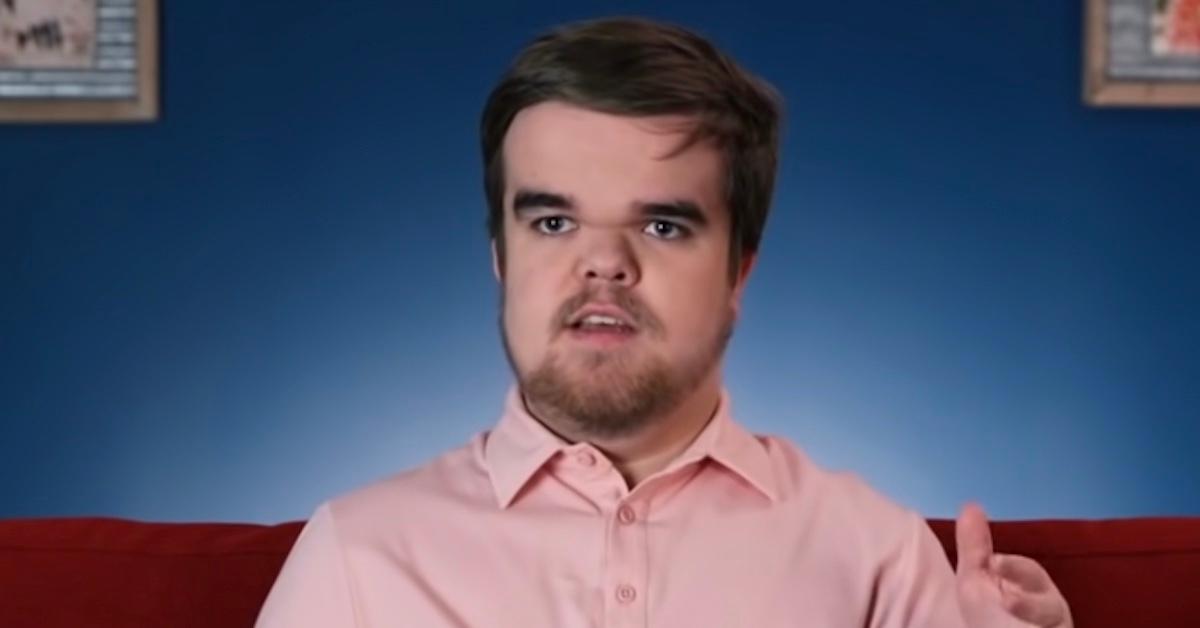 They also want to help de-stigmatize seeking help for mental health.
"A lot of parents are in denial sometimes when they know their kids need help," Trent shared. "But they don't want to admit their kids are going to counseling, their kids are seeking help, their kids are on some medicine to help them keep level or to help battle anxiety."
He added: "We find it easier to hit it head-on and take care of it, and to share the story than it is to gossip behind the scenes and behind your back, and more problems just build up."
Article continues below advertisement
"Mental health is something that is so overlooked, mainly in our society," Amber told Distractify. "And it's just assumed that— and Trent and I are 110-percent guilty of this — of, 'They'll grow out of it. They'll get over it. Just deal with it. Get up. Go to work every day. Quit being lazy.'"
She continued: "And people that aren't wired like 'the norm' can't. Whether it's getting up and going to work, or whether it's just the thoughts that are going on in their mind. There's different types of mental illness. There needs to be so much more awareness and education."
Catch new episodes of 7 Little Johnstons on Tuesdays at 9 p.m. EST on TLC.