Who Is Joni Mitchell's Daughter? The Singer Put Her Up for Adoption at Six Months Old
Joni Mitchell's daughter is Kelly Dale Anderson, who now goes by Kilauren Gibb. Here's everything we know about the women's relationship.
Canadian singer and painter Joni Mitchell continues to be one of the most influential women in music history. The folk-rock legend, who most recently was awarded the Gershwin Prize for Popular Song by the Library of Congress, rose to fame in the '60s and '70s and has brought us hits like "Big Yellow Taxi," "Woodstock," and "Cactus Tree."
Article continues below advertisement
Among her many shining attributes, Joni's distinctive voice and poetic lyrics have always made her stand out. Many of the lyrics she has penned have come from her personal experiences. In fact, her song "Little Green," was inspired by her daughter, Kelly Dale Anderson.
Now, if you weren't aware that Joni had a daughter, you aren't the only one. For over two decades, Joni kept this a secret.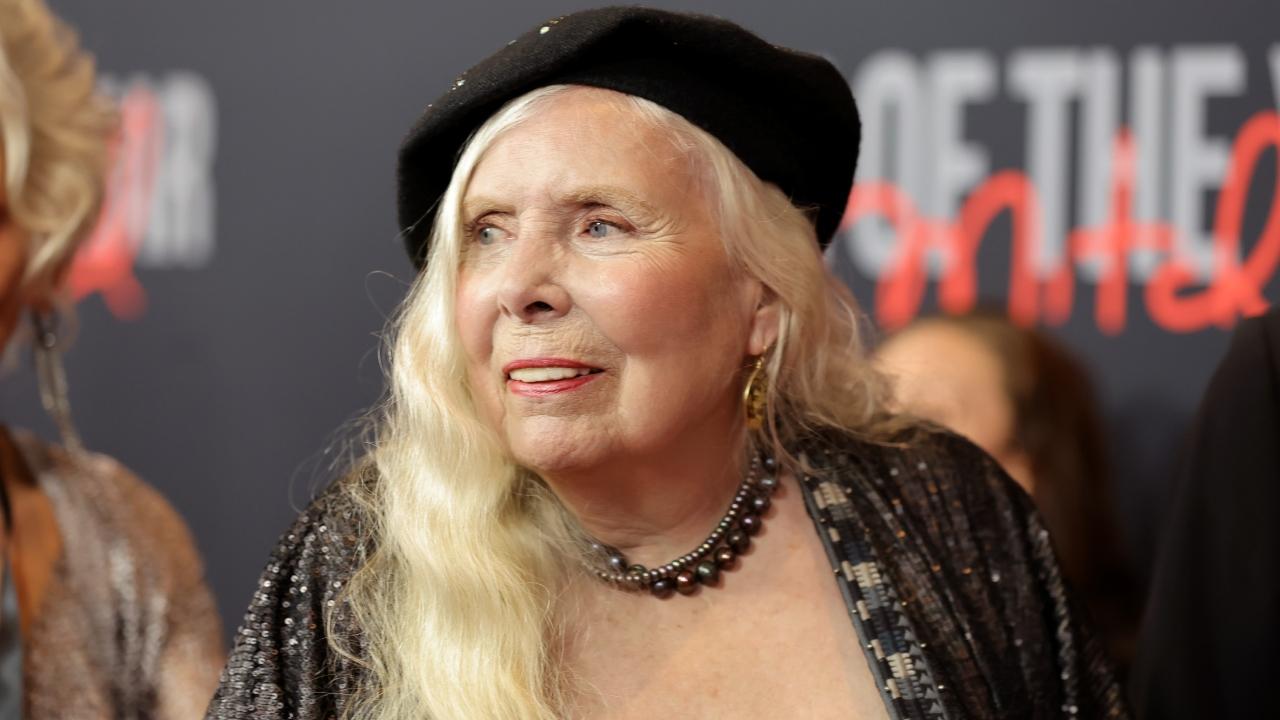 Article continues below advertisement
Who Is Joni Mitchell's daughter? Meet Kilauren Gibb (previously Kelly Dale Anderson).
Joni's daughter was born Kelly Dale Anderson.
According to a Maclean's 1997 article, Joni got pregnant at age 21 with her now ex-boyfriend Brad MacMath. Not wanting to be a father, Brad left and headed to California. On Feb. 19, 1965, Joni gave birth to Kelly.
Joni didn't think she could handle motherhood and six months later, Kelly was adopted by a David and Ida Gibbs. They renamed her Kilauren Gibb.
Article continues below advertisement
Unfortunately, Kilauren wouldn't find out she was adopted until she was 27 years old. Shortly after, a former roommate of Joni's sold the story of her secret daughter to a tabloid magazine, according to UK Disability History Month.
Article continues below advertisement
In 1997, they would finally meet.
Per a Toronto Globe and Mail article from 1998, "the experience seemed like a fairy tale" for Kilauren, but things started to get dark. Kilauren was a single mom to her son Marlin (see photo below) at the time and was struggling to figure things out. Her relationship with her adoptive parents had become strained and while she knew she could ask Joni for money, she didn't.
Article continues below advertisement
In fact, it took Kilauren a long time before she actually felt comfortable calling Joni "mother." At one point, the stress of everything sent Kilauren to a hospital emergency room.
Things seemed to settle down as time passed and the two got closer. The Facebook fan group Joni Mitchell Fans shared a photo of Kilauren celebrating her 50th birthday with Joni in 2015.
For the most part, the mother and daughter duo appear to kept their relationship fairly private over the years. Joni is currently the grandmother to Kilauren's two kids Marlin and Daisy Claire Gibbs.