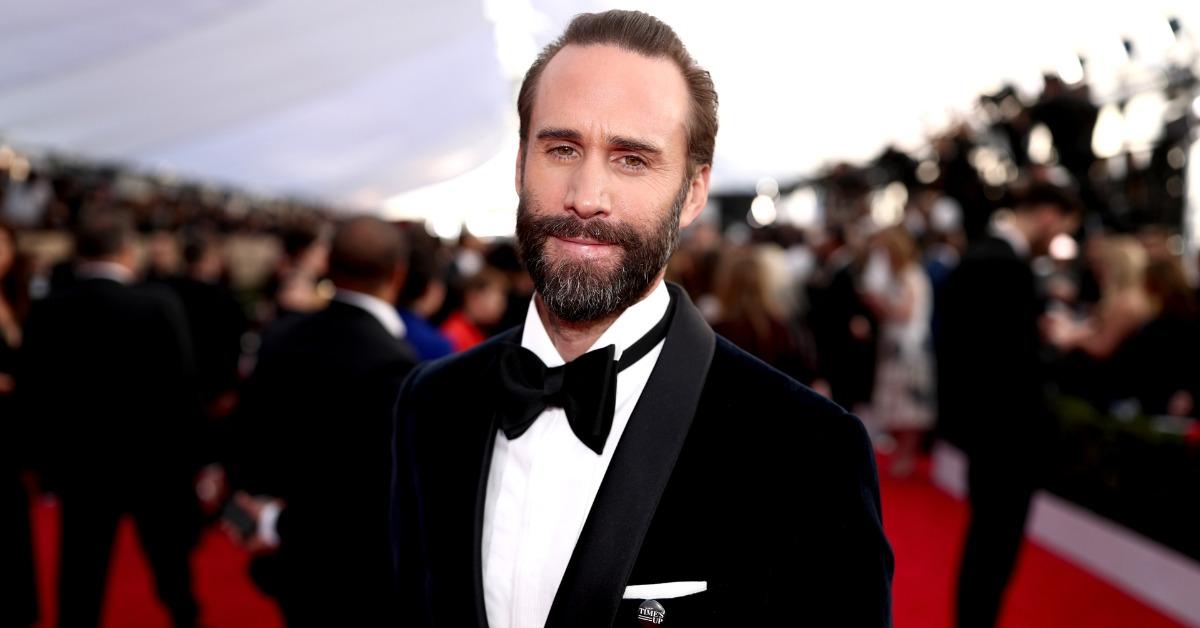 The 2021 Emmys Did a Disservice to Joseph Fiennes and His Last 'Handmaid's Tale' Season
A ton of stars from 'The Handmaid's Tale' were given Emmy nominations for 2021, except Joseph Fiennes, whom some fans feel was snubbed.
Spoiler alert: Spoilers ahead for Season 4 of The Handmaid's Tale.
When the 2021 Emmy nominations were announced, The Handmaid's Tale pulled through in a way that suggests it will obliterate the competition. But one cast member left out of the nominations for their work for Season 4 was Joseph Fiennes, who has played Fred Waterford since the series premiere. This snub shocked most Handmaid's Tale fans, and for good reason.
Article continues below advertisement
Over the course of the show's four seasons on Hulu so far, Joseph's character became the villain who propelled June's plight. And some might say that if Joseph hadn't portrayed Fred, the first big bad of the series might not have landed the same way.
So when most of his co-stars were named in various categories for the 2021 Emmys and Joseph was noticeably absent from nominations, it sent shockwaves throughout the fandom.
Article continues below advertisement
Joseph Fiennes was snubbed by the 2021 Emmy Awards.
In addition to Elisabeth Moss being nominated for outstanding lead actress in a drama, Bradley Whitford, Max Minghella, and O-T Fagbenle were all nominated in the outstanding supporting actor in a drama category. Joseph, however, was not.
Nevermind the fact that he appeared in more Season 4 episodes than both Max and Bradley. But Joseph's overall Season 4 performance, which ended with Fred Waterford's death, sent his character out with a bang.
Maybe Joseph's performance wasn't as strong as it had been in previous seasons, but that could also be because, in those seasons, he wasn't locked in jail awaiting trial.
In the Season 4 scenes in which Fred tries to manipulate Rita, June, and even Serena, his pure evil shines through. The final moments of the season show Fred trying to outrun June and other former handmaids in the forest as he realizes his life is about to end. It's a doozy.
Article continues below advertisement
That's not to say Joseph should have been given an Emmy nod simply because his character is (spoiler alert) killed off in the Season 4 finale of The Handmaid's Tale. But his performance and the fact that fans can't seem to wrap their heads around this blatant snub are proof enough that he deserved better than this.
Article continues below advertisement
'The Handmaid's Tale' could dominate the 2021 Emmys.
Even though Joseph won't be winning an individual Emmy for his performance in Season 4 of The Handmaid's Tale, the show could take home tons of awards, much like Game of Thrones did in its heyday.
The Handmaid's Tale was nominated in the outstanding drama series category, and there are four actresses in the outstanding supporting actress in a drama category, in addition to the actors' nominations.
There are even a couple of nominations in the outstanding guest actress category for The Handmaid's Tale. Given the number of nominations for the show and its stars, The Handmaid's Tale could clean up at the 2021 Emmys, even though Joseph Fiennes wasn't paid what many fans believe he was due for his final season of the show.