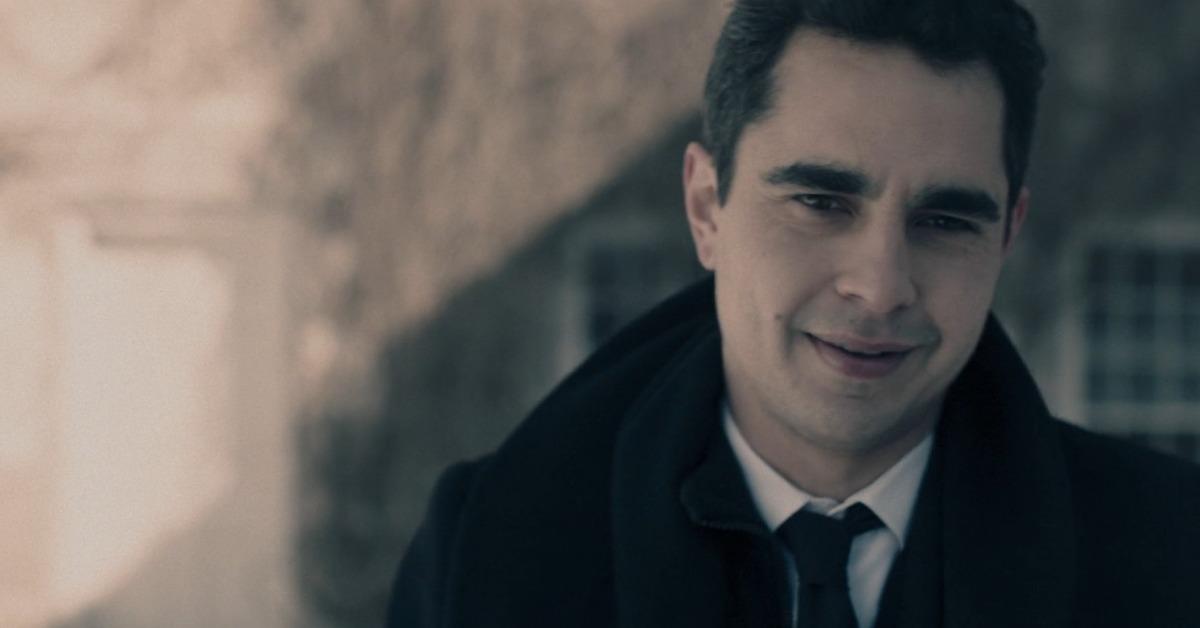 Meet Nick's Wife From 'The Handmaid's Tale' Season 5
There's no denying that June has been through a lot on The Handmaid's Tale. In the years since the United States became Gilead, June has had her daughter ripped from her arms and endured sexual, physical, and emotional abuse at the hands of those in charge of the new regime.
Now, she has all but lost Nick since he's married. And now that Nick's wife is finally introduced in the Season 5 premiere, viewers want to know who she is.
Article continues below advertisement
Nick is married to child bride Eden in Season 2. She's executed when she admits to having an affair, however, which leaves Nick single. We learn at the end of Season 4 that Nick is married, which is customary for a commander at his level.
He could only stay single for so long before it would arouse suspicion. And now, we know a little more about who Nick is married to.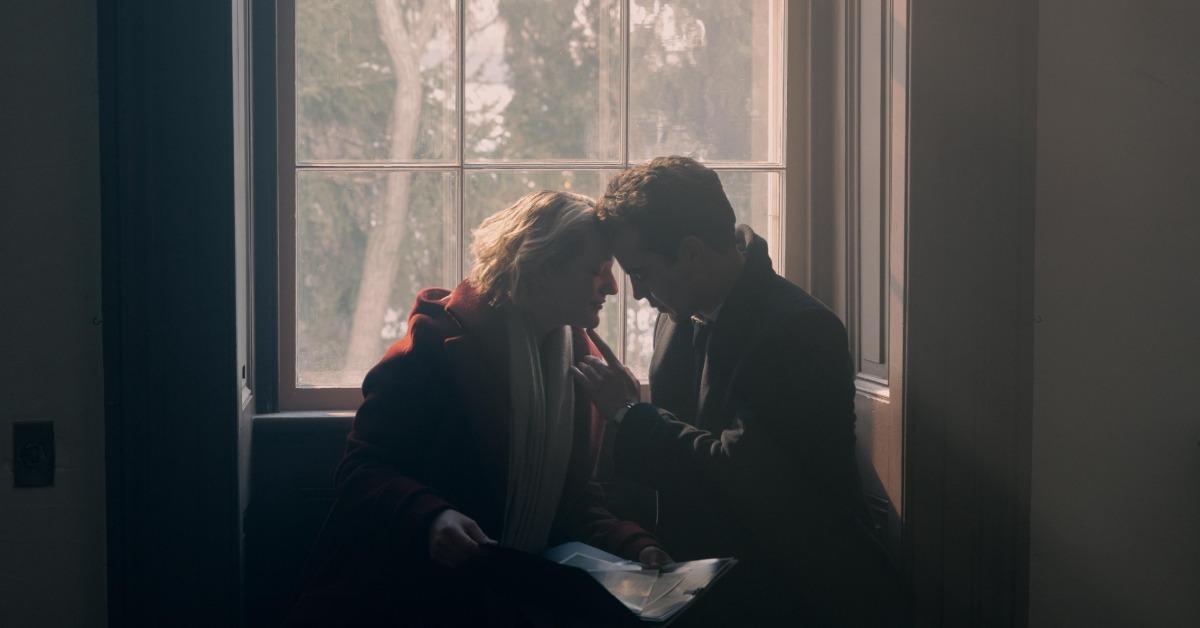 Article continues below advertisement
Who is Nick married to on 'The Handmaid's Tale'?
At the end of June and Nick's reunion in Season 4 Episode 9, he slips on a wedding band as June walks back to her waiting car following their reunion. And fans are pretty shook.
In Season 5, June learns that Nick is married. But she's trying to move on with her husband Luke anyway, so it's something she takes in stride.
The biggest takeaway from the reveal of Nick's wife, Rose, however, is the fact that she seems privy to some of what he does under the radar. She asks Nick if June did what she needed to do, in reference to Fred's murder. And it's clear that Nick tells her things that most commanders would keep their wives in the dark about.
That could mean that Nick's wife has secrets of her own. Or, that she's a small part of the resistance too. Either way, this is the best case scenario.
Article continues below advertisement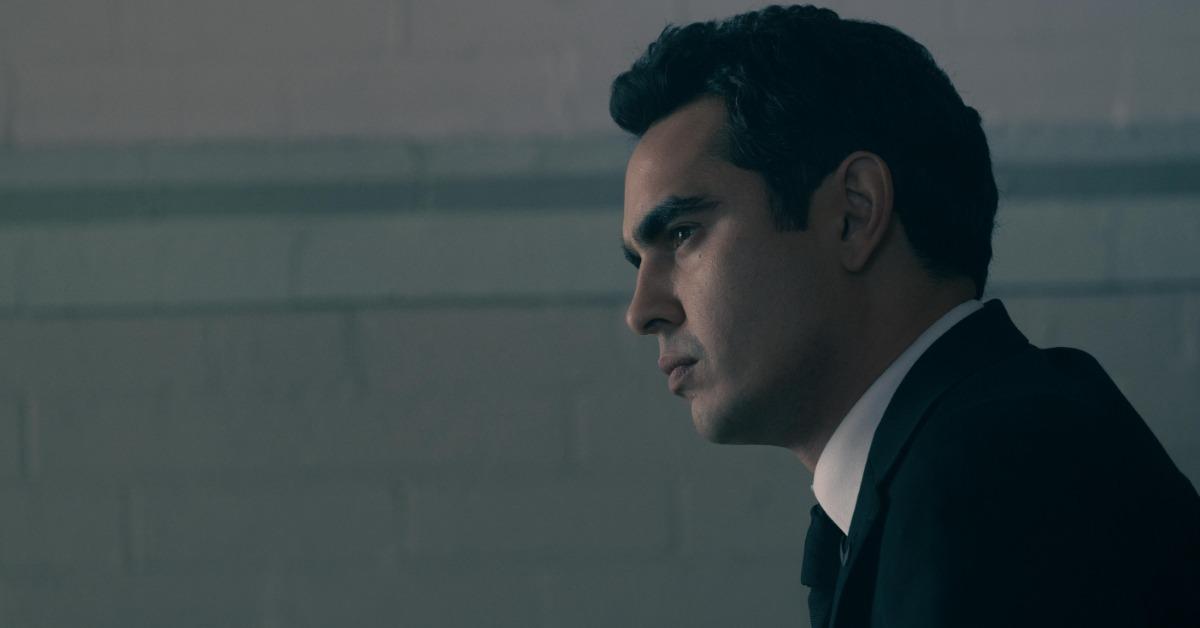 The Handmaid's Tale writer and producer Eric Tuchman told Entertainment Weekly in June 2021 that Nick might have been married for quite some time, or just a few months, when he sees June at the end of Season 4.
"The thing is, of course he got married in Gilead," Eric said. "Nick is probably top of the list of most eligible commanders. He's a power player on the rise. He's a handsome man of mystery. And Gilead demands its version of traditional family values. So naturally Nick couldn't stay single for very long."
Article continues below advertisement
Who plays Nick's wife on 'The Handmaid's Tale'?
Although it's hard to say how long Nick remains married to Rose, she's clearly an important part of his character arc. The actress who plays her, Carey Cox, isn't as well known as some of her co-stars, but she is a comedian and writer outside of acting.
And, according to her Instagram bio, she identifies as a "disabled" artist, which means the cane that Nick's wife uses in The Handmaid's Tale may not just be part of the character.
Article continues below advertisement
Carey is also super excited to be part of The Handmaid's Tale family, which is to be expected. She wrote on Instagram that she thinks fans will love Rose's story. And, judging by her introduction in Season 5, we are inclined to agree.
Do Nick and June end up together?
June and Nick share a special bond on The Handmaid's Tale. Unlike Luke, who does love June and care for her deeply, Nick understands some of the trauma June has endured. They also bond over their daughter Nichole together.
It's clear when June and Nick are together in Season 4 that there is something strong between them and that June feels she can let her guard down with Nick in a way she can't with Luke.
Article continues below advertisement
Now that we know Nick is married, however, there's little chance of him ever escaping Gilead to be with her. In a perfect world, Nick would turn against the country and escape to Canada to be with June and Nichole. Being a married man in power in Gilead, though, Nick is essentially stuck.
Maybe he will still keep tabs on Hannah and help June in small ways, but there's little chance of June and Nick ending up together.
Watch new episodes of The Handmaid's Tale on Wednesdays on Hulu.