Juancho Hernangomez Is the Star of 'Hustle' on Netflix –– Does He Have a Girlfriend?
Juancho Hernangomez has become a breakout star following 'Hustle' on Netflix. Now people want to know about his life offscreen. Does he have a girlfriend?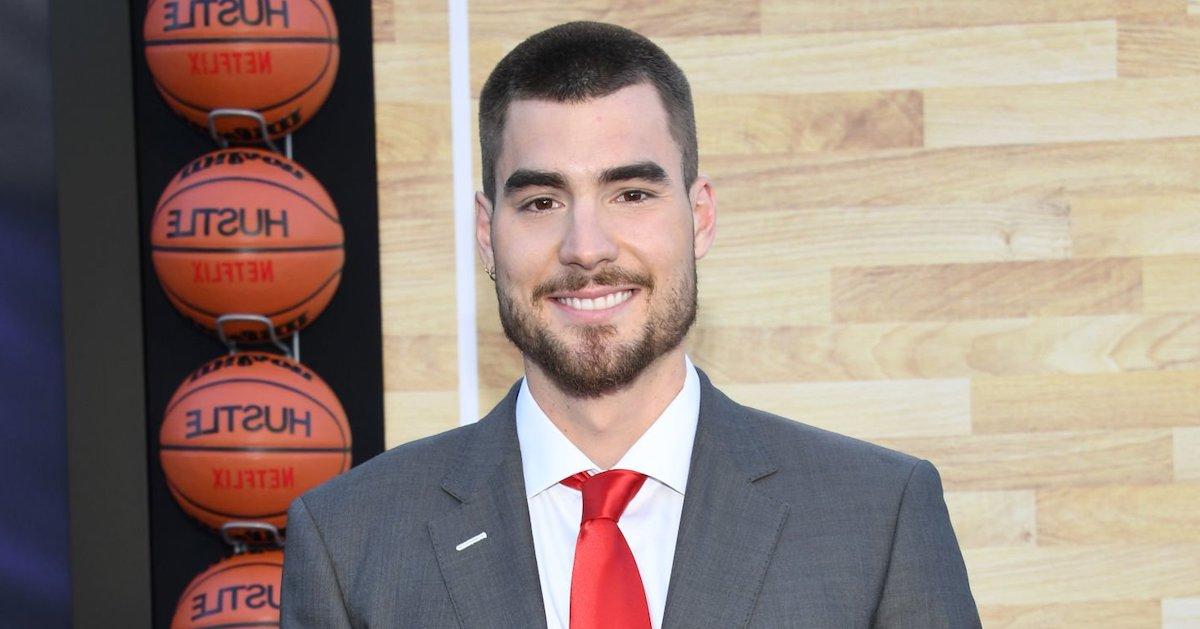 Juancho Hernangomez is the breakout star of the Netflix original movie Hustle. His shining performance in the film has a lot of people curious to know about his personal life behind the scenes. Is he seeing anyone special? Here are the details about Juancho's love life.
Article continues below advertisement
Does Juancho Hernangomez have a girlfriend?
At the moment, there's nothing official to be said about Juancho's love life since he hasn't spoken publicly about having a girlfriend. A quick scroll through his Instagram reveals only a handful of posts — and none of them say all too much about his personal life.
However, speculation has been swirling that Juancho is in a relationship with a woman named Ana Prieto Rubio. The duo were seen walking the red carpet together at the June 1 screening of Hustle.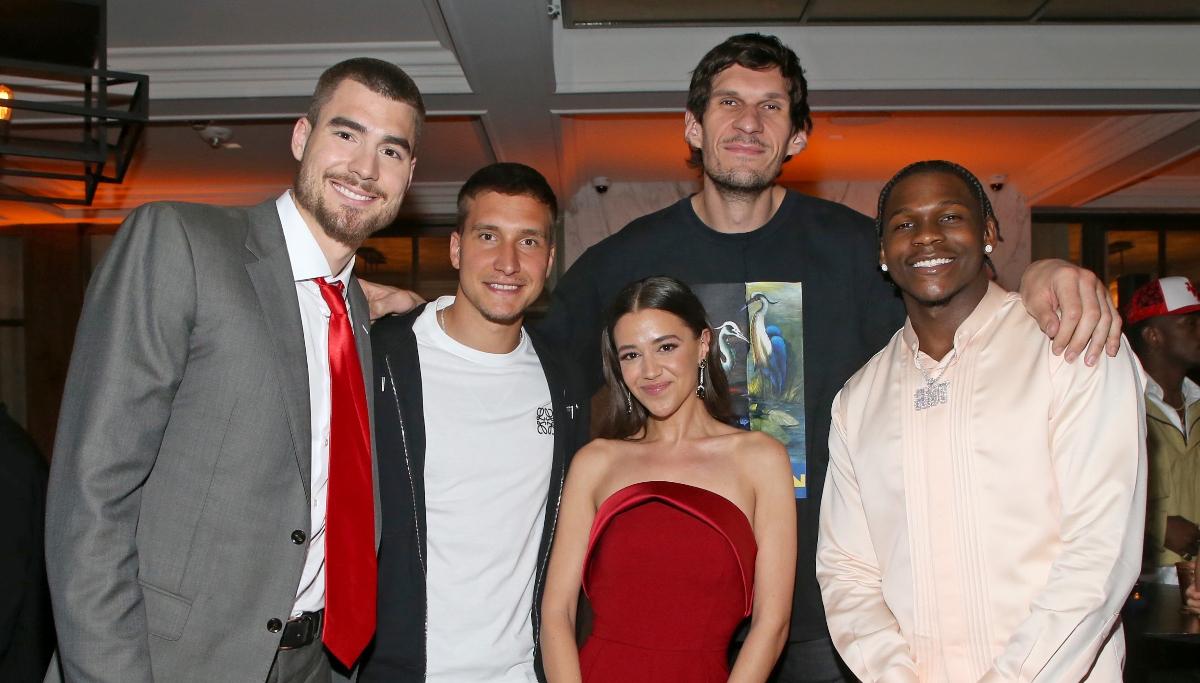 Article continues below advertisement
An Instagram fan account dedicated to Juancho shared additional photos of the pair at the event. In one, the two are clearly holding hands while posing for the cameras. In another, Juancho and Ana have their arms wrapped around each other's waists. "Def his girlfriend," wrote a user in response.
As of this time, there's not much information known about Ana (other than she looks stunning on the red carpet!), but the pair certainly look happy together if they are indeed a couple.
Here's what fans should know about Juancho Hernangomez's movie 'Hustle' on Netflix.
Juancho stars in Hustle opposite Adam Sandler and Queen Latifah. Juancho plays the role of an athlete living overseas who wants to make it in the NBA, while Adam plays a down-on-his-luck basketball scout who's struggling to be taken seriously.
So far, the movie has received tons of positive reviews, earning a stellar 92 percent on Rotten Tomatoes from audiences and critics alike.
Article continues below advertisement
Juancho, in particular, has received a lot of praise for his performance and he's opened up about the connection he felt to his character of Bo Cruz.
"A lot of what [my character's] been through, I've been through," he revealed to Complex. "Going to another country by yourself, trying to not give up on yourself, not give up on the people who trust you, pursue the dreams, chase the dreams no matter what, and just prove them wrong."
Article continues below advertisement
Juancho, who was born and raised in Madrid, began his professional career in 2012 with Madrid's CB Estudiantes basketball team. By 2016, he had been named to the international early-entry candidates list for the NBA draft and was eventually selected by the Denver Nuggets. Since 2020, he's been involved in a number of trades with the Minnesota Timberwolves, the Boston Celtics, and the San Antonio Spurs. Juancho has been with the Utah Jazz since February 2022.
His older brother, Willy Hernangomez, has also been in the NBA since 2016. He's played with the New York Knicks, the Charlotte Hornets, and currently plays center for the New Orleans Pelicans. Together, the brothers run a summer basketball camp for kids between the ages of 7 and 17 in Madrid.
Hustle is available for streaming on Netflix now.