Are 'Hustle' Stars Adam Sandler and Queen Latifah Friends? There's Obvious Chemistry
Adam Sandler and Queen Latifah play a supportive husband and wife in Netflix's inspirational drama 'Hustle.' Have they always been friends?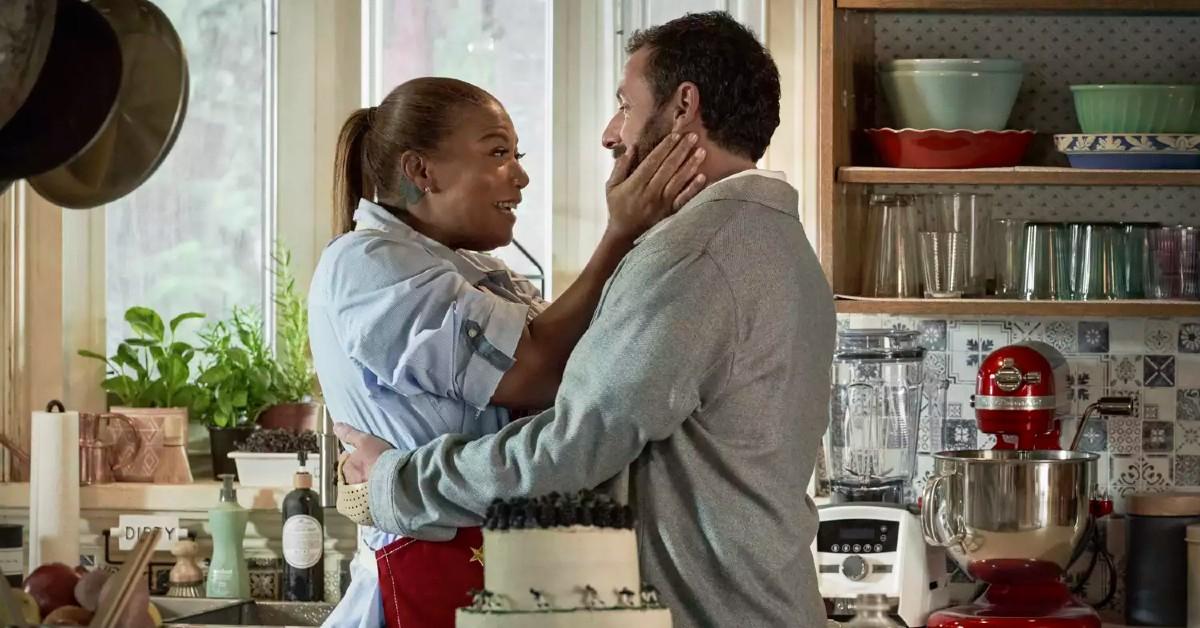 Versatile actors and comedians Adam Sandler (Uncut Gems) and Queen Latifah (Set It Off) have solidified themselves as Hollywood icons over the course of several decades. However, we don't typically associate the two with each other. (Well, they did both participate in the Nickelodeon Kids' Choice Awards circa 2009.) That changed in 2022, as they star alongside each as husband and wife in Netflix's inspirational drama Hustle.
Article continues below advertisement
Directed by Jeremiah Zagar, Hustle follows the career of luckless basketball scout Stanley "Sugarman" Beren (Adam Sandler), who has been in the game for 30 years and feels like a nobody. Because he travels so much for work, Stanley struggles to find the time to be present with his teenage daughter and ex-athlete wife (Queen Latifah). Things start to look up when he comes across a street basketball player in Spain, Bo Cruz (Juancho Hernangomez), who oozes potential.
Without the approval of his team, the Philadelphia 76ers, and his boss, Stanley — who has dreams of becoming an NBA coach — sets out to prove that they both have what it takes to shine in the NBA.
Although Adam and Queen Latifah don't usually cross paths professionally, were they friends prior to filming Hustle?
Article continues below advertisement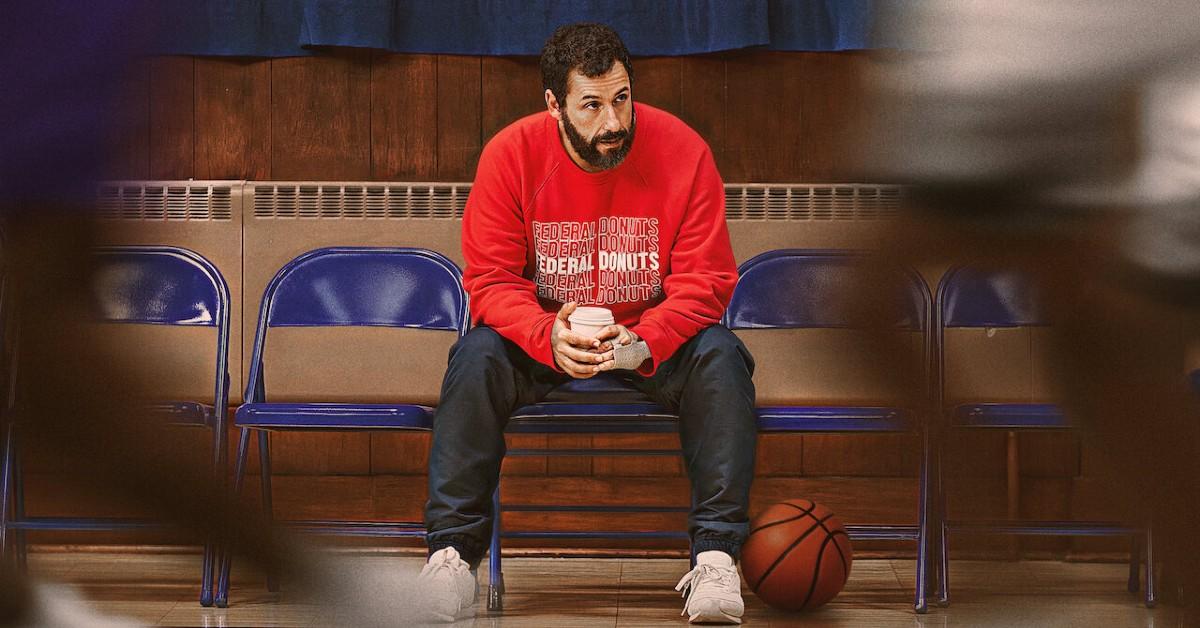 Adam Sandler and Queen Latifah formed a heartwarming bond on the set of Netflix's 'Hustle.'
Although they've probably crossed paths during their uber-successful Hollywood careers, it doesn't seem like Adam and Queen Latifah knew each other very well before starring in Hustle.
Article continues below advertisement
Hilariously, Queen Latifah told Jimmy Fallon in 2021 that her "dream came true" when she played the Happy Gilmore actor's wife in Hustle. "He is the kindest, most thoughtful work husband," she told Baller Alert of working with Adam. "He's a good provider. He takes care of his family, and we straight. We had such a good time on set."
She even told Daily Pop's Francesca Amiker that "the chemistry was already there" regarding the authenticity of their onscreen relationship.
Adam also had beautiful things to say about Queen Latifah as well, detailing that he "lights up" when she's around and that he "was happy they were married in the movie."
While at the LA premiere of Hustle, Adam told the actress and rapper "being married to you was exceptional," per The Hollywood Reporter.
Article continues below advertisement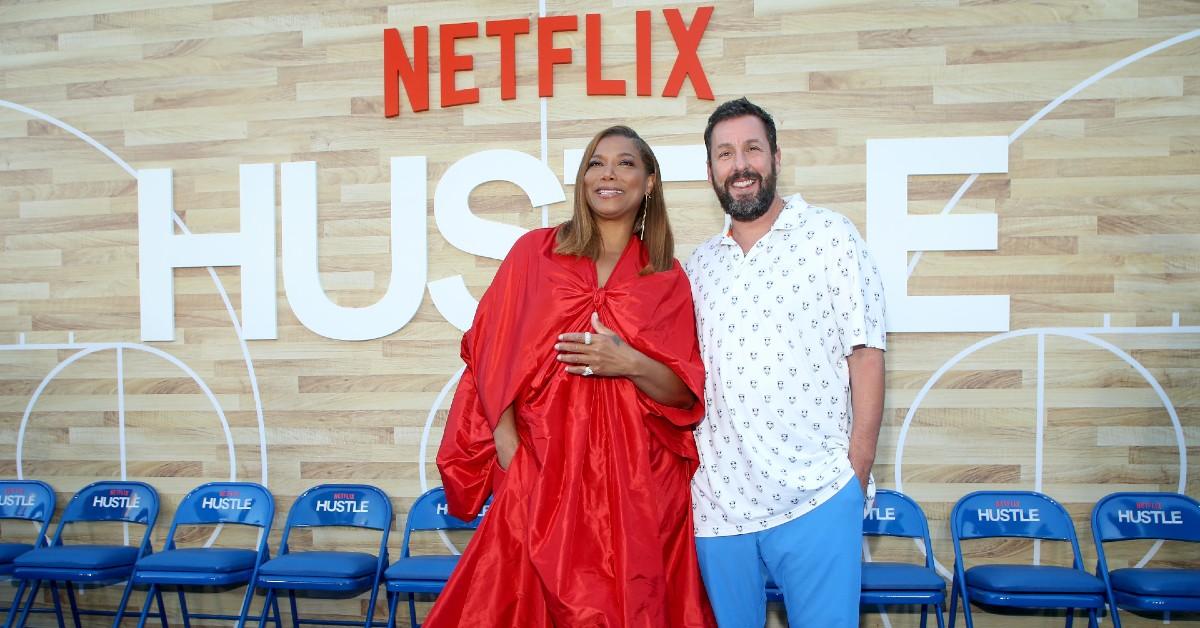 Adam Sandler surprised Queen Latifah with a thoughtful gift on set.
Not only is the Sandman a fun-loving goofball, but he's also super generous. When speaking with Jimmy Kimmel about Hustle on Jimmy Kimmel Live! on June 2, 2022, the Oscar-nominated Chicago actress shared how Adam took action after she complimented his red sneakers one day. Sweetly, he immediately had his team get Queen Latifah the same shoes.
"He was like, 'Hey, go to the store, get Queen Latifah a couple of pairs of these.' And they just showed up in my room." And yes, Adam made sure to get her the correct size.
The two legends clearly admire each other — Queen Latifah even praised Adam for exploring projects outside of the comedy realm. We think this friendship will only continue to blossom. Oh, and next time we hang out with Adam (what a dream that would be), we'll be sure to compliment his Cadillac Escalade.
Hustle premieres on Netflix on June 8, 2022, at 3 a.m. EST.