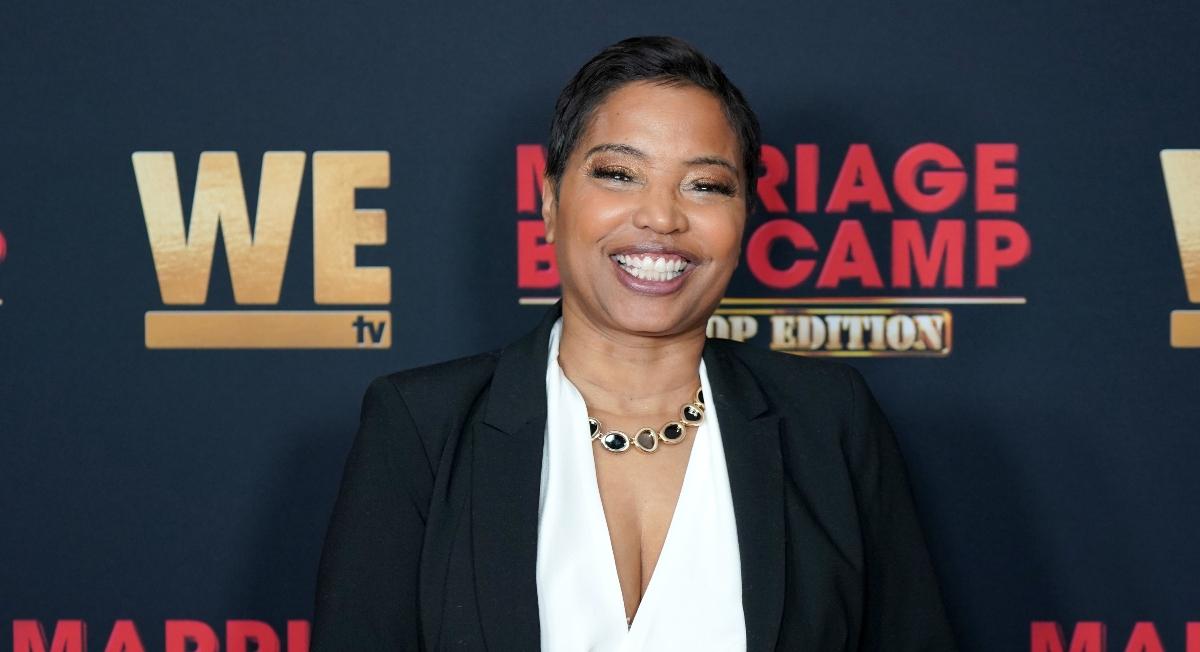 Judge Lynn Toler Has Been Married for More Than 30 Years — Here's What We Know About Her Husband
These days, Judge Lynn Toler can be seen co-hosting WEtv's popular reality series Marriage Boot Camp: Hip Hop Edition. Putting celebrity relationship drama front and center is something she's all too familiar with. The former attorney-turned-judge presided over the show Divorce Court for 13 years until she decided to hang up her gravel back in 2020.
Article continues below advertisement
The 62-year-old has served as one of the hosts/counselors for Marriage Boot Camp since 2017, dishing out advice and tough love to hip hop legends facing marital problems. In a promo for the relationship series, she explained that production reached out to her to join its cast of relationship experts because they wanted a change. "They thought, 'Hey, let's have the judge from Divorce Court come and tell them what it would be like at the end of the marriage,"' she shared.
Article continues below advertisement
Lynn has brought a wealth of experience to the show, and cast members seem to like her. If you're a fan of the judge, you're probably wondering if the woman who works with so many others on their relationships has one of her own. As it turns out, she's happily married... and has been for more than 30 years! Here's everything we know about Judge Lynn Toler and her husband.
Judge Lynn Toler's husband is Eric Mumford.
Lynn Toler met her husband, Eric Mumford aka "Big E," in 1986. After a year of dating, followed by a two-year engagement, the couple tied the knot on April 6, 1989, according to Lynn's Facebook page. Eric and Lynn share two children, William and Xavier Mumford, who are now in their 30s. Big E also has four sons from his first marriage. While there's very little information about Eric online, but we do know that he's a 70-year-old retired account. It doesn't appear that Eric has any social media accounts of his own, but if you take a look at Lynn's Instagram, you'll notice she occasionally posts photos of her and her husband.
Article continues below advertisement
Lynn has also been open with fans about the ebbs and flows of her marriage. In a 2012 op-ed published by HuffPost, Lynn shared that she and Eric were having issues during their 19th year of marriage and couldn't stand to be in the same room with each other. But now, Lynn says she has Divorce Court to thank for actually saving her relationship.
"I know the show is a bit extreme, voyeuristic, and often a little silly," she explained. "But when my husband and I were staring into the marital abyss, I learned a valuable lesson from Divorce Court that helped me out at home."
Article continues below advertisement
Lynn said the show and the people she met because of it helped her to realize that a lack of communication was ruining their marriage. The relationship guru wrote, "I started to address my own fears and learned how to communicate effectively. He followed suit because he saw that I had changed in a way that was in his best interests. We then decided to fight the problem instead of fighting one another."
On Marriage Boot Camp, Lynn always stresses to couples that communication is the key, and now we see why. However, she acknowledges that sometimes it's still not enough. "This does not guarantee we'll get to happily ever after," she said. "We have made a conscious decision to be consciously married. We also have our fingers crossed."
You can catch Judge Lynn Toler on the all-new season of Marriage Boot Camp: Hip Hop Edition, premiering on Thursday, March 31 at 9 p.m. EST on WEtv.