Katy Perry Predicts Julia Gargano Will Land in the Top 5
Here's everything you need to know about 'American Idol' hopeful Julia Gargano, who hails from Staten Island and has earned a Hollywood ticket.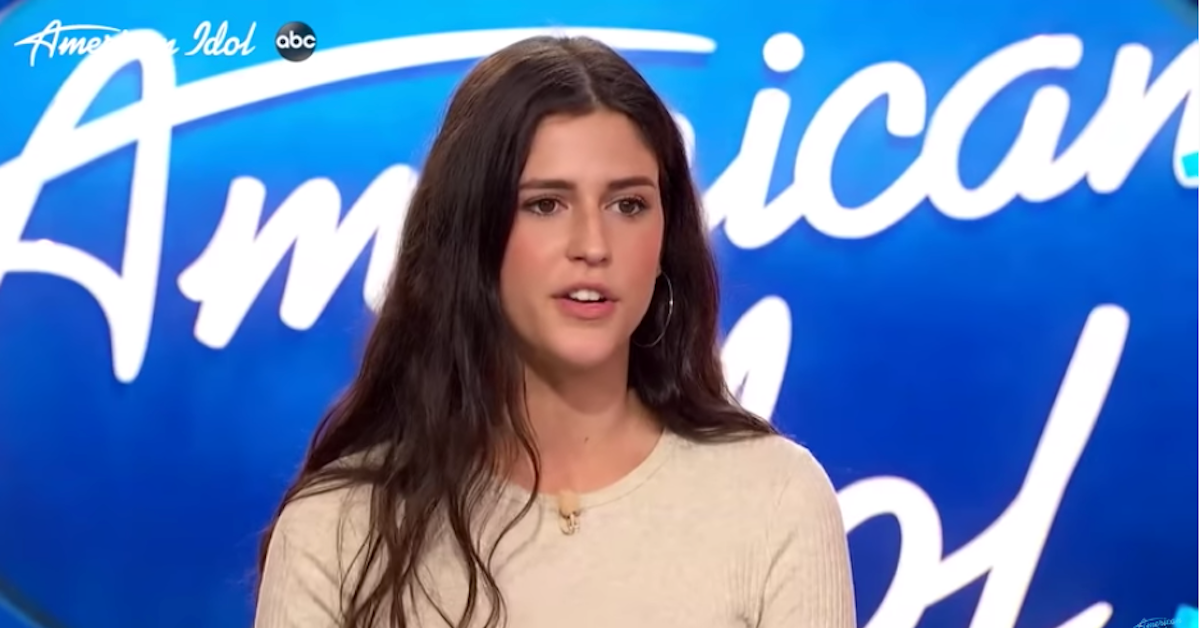 *Spoiler Alert: Mild spoilers for Season 18 of American Idol ahead!*
We're going to have to let our New York roots show and confess that we're already cheering on Staten Island native and American Idol hopeful Julia Gargano to take home the title this season.
Article continues below advertisement
After a stellar initial audition blew audiences and fans away, we're realizing we need to learn more about this singer-songwriter, pianist and guitar player, who performed her own song called "Growing Pains" for the first audition.
Plus, Katy Perry has already predicted that Julia would make it to the Top 5 this season. So, who exactly is Julia and how can you follow her on social media? Keep reading for everything you need to know about the talented musician, including how long she lasts on American Idol.
Article continues below advertisement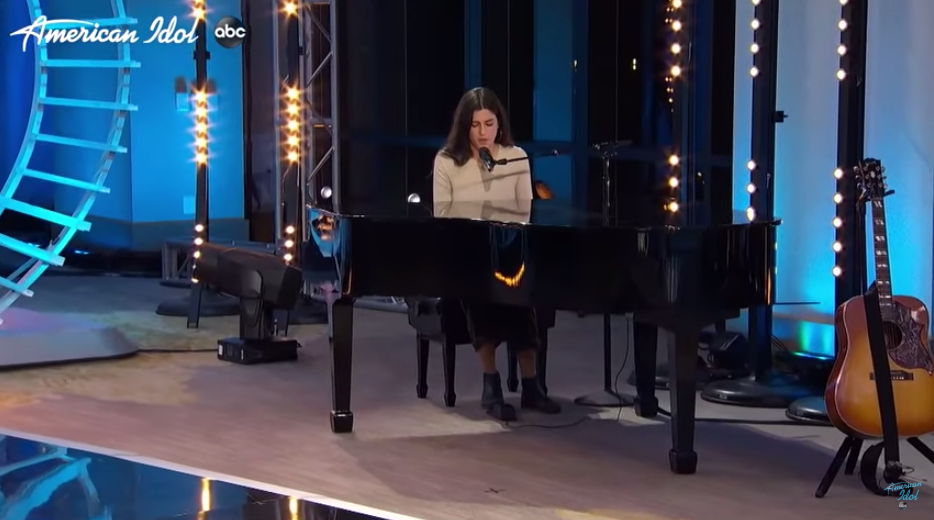 Meet 21-year-old college senior Julia Gargano.
Before arriving at the auditions for American Idol, Julia admits she and her family were diligent fans of the show. "My family and I watched it every week," she tells The New York Post.
Article continues below advertisement
Her family, which Julia describes as "very big on hugging," has always been quite musical. She began performing throughout New York City at the age of just six, and took after her father, who also plays guitar and writes his own songs.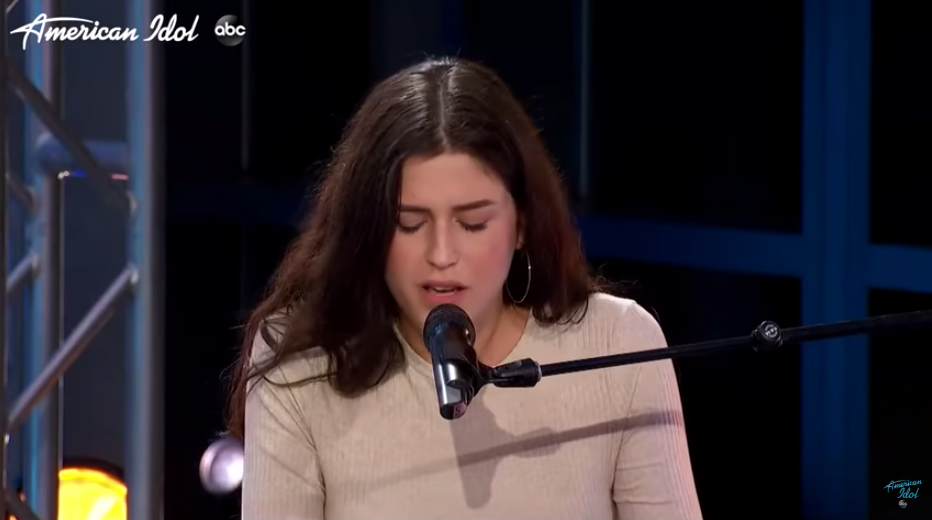 Article continues below advertisement
"We used to sing Beatles songs together," she continued to the outlet, describing her own sound as having a "storytelling folk vibe with a rock influence." Julia counts Brandi Carlile among her biggest influences, saying that she admires how she's "big on telling a story."
Julia is a graduate of New York's prestigious performing arts high school, Fiorello H. LaGuardia, where she studied music. While she's released several singles in addition to the song you heard her sing on the air, Julia didn't actually think it would be a great idea to try out for American Idol at first.
Article continues below advertisement
In an interview with Staten Island's local silive.com, the talented contestant explained how she was reluctant to audition for American Idol, and how the whole experience has pushed her "outside of my comfort zone."
Article continues below advertisement
"Since I so closely identify with being a singer/songwriter and music geek, I felt like American Idol was not a good fit," she confessed. But Julia was ultimately grateful for the talent agency that recommended she audition for the spot. "I would've never dreamed of doing something like this and to finally just say 'what do you have to lose' opened new doors for me," she shared.
Follow Julia on Instagram and listen to her music.
It's partly Julia's voice and partly the matter-of-fact way in which she confesses to The Post that she's "annoyingly proud to be from New York," but we knew we had to follow this incredible musician on social media right away.
Article continues below advertisement
Julia is pretty active on Instagram, but she also has a bunch of live recordings and acoustic sessions up on her YouTube page. Plus, you can listen to her latest 2020 single, "Tell Me Why" on Spotify.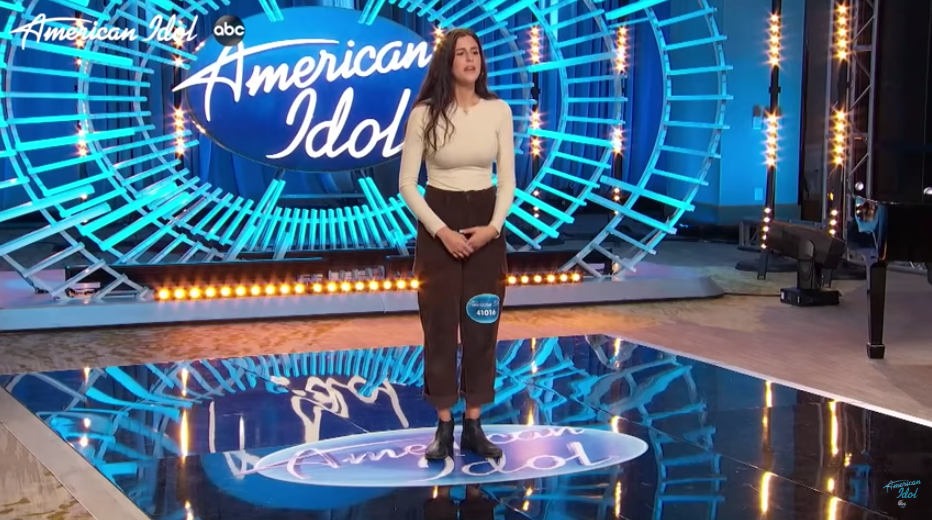 Article continues below advertisement
How far does Julia make it on 'American Idol'?
Imagine if Katy Perry told you you were going to make it to the Top 5? "When Katy Perry said that, I basically blacked out," Julia told The Post. "I am reliving this whole moment."
While we can't confirm that's how far Julia will make it, we do know that she will land among the competition's Top 40.
She sings Pink's "Glitter in the Air" for that round, and the judges love it so much, she even advances to the Top 20.
We hope to hear more of Julia's original music as well as the competition progresses and can't wait to see more of her when American Idol airs Sunday at 8 p.m. on ABC.