'Ozark' Star Julia Garner's Husband Is Behind This Viral Song From 2010
Who is 'Ozark' actress Julia Garner's husband? The Emmy winner married musician Mark Foster in December of 2019. Details on their wedding.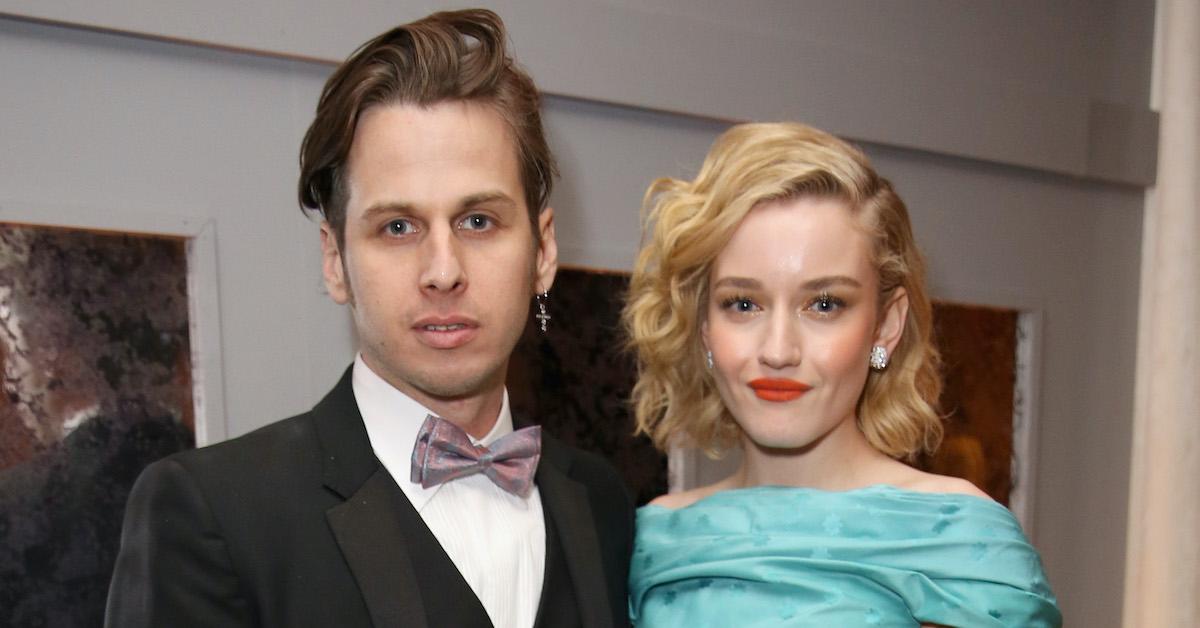 Ozark actress Julia Garner has a lot to celebrate. The 26-year-old secured her second Emmy's win in September of 2020 for her work on the show in the Outstanding Supporting Actress in a Drama Series category.
In addition to appearing on the hit Netflix crime series, Julia has also starred on The Americans, Dirty John, Modern Love, and the miniseries' Waco and Maniac.
Article continues below advertisement
Outside of acting, Julia shares little similarity with her Modern Love character Madeline. While Madeline has a complicated relationship with stand-in father figure Peter (played by Shea Whigham), Julia has been married to Mark Foster since December of 2019.
Though Julia Garner's husband's name might not initially sound familiar, he is a member of a band with a viral hit that likely got stuck in your head more than a few times back in 2010.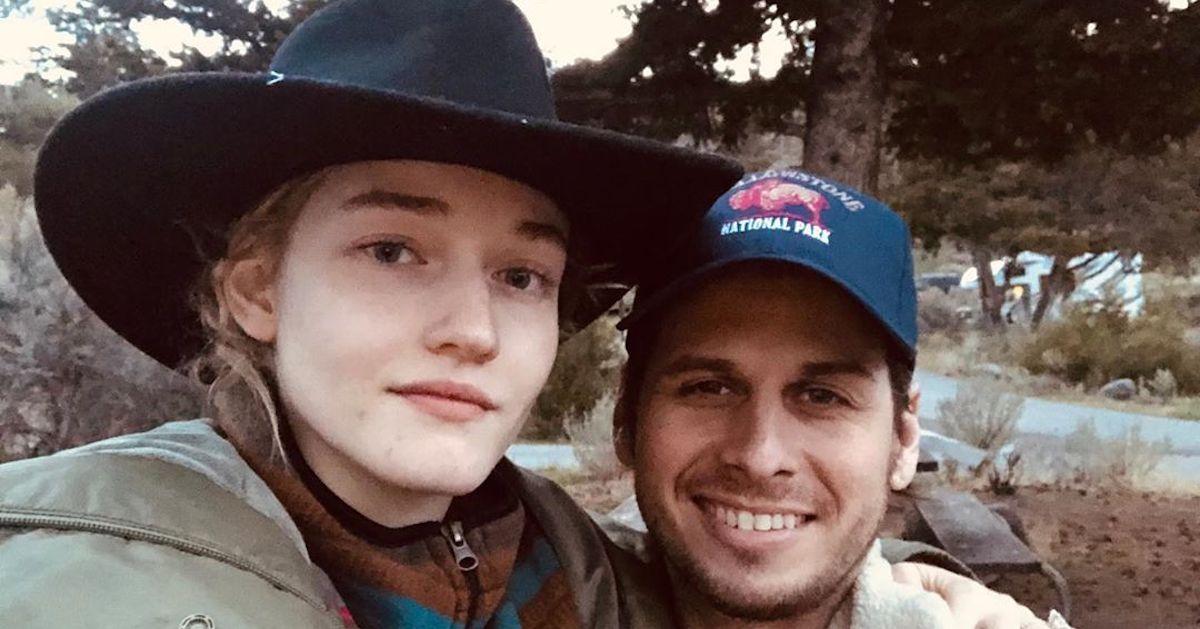 Article continues below advertisement
Who is Julia Garner's husband Mark Foster?
The upcoming You Can't Win actress married musician Mark Foster in December of 2019. The 36-year-old is the lead singer of Foster the People, the band behind the 2010 hit "Pumped Up Kicks." He formed the group in 2009 with Jacob "Cubbie" Fink and Mark Pontius.
Before Foster the People was created, the Ohio native struggled in the music industry for much of his twenties.
Mark also dealt with drug addiction, but he decided to get clean when his close friend and roommate Brad Renfro died from a heroin overdose at the age of 25 in January of 2008.
Brad was an actor and singer who was best known for starring in The Client at the age of 11. Mark produced the last song that Brad recorded before he passed away.
Article continues below advertisement
Around a year after Brad's death, Foster the People was created. When Mark wrote "Pumped Up Kicks," he was working as a jingle writer, which helps explain why the beat of the song was so catchy.
The track was the group's first single, and it helped them secure a deal with Columbia Records. The contrast between the nature of the lyrics — which are about a homicidal teenager — and the cheerful music also got a lot of attention from the public.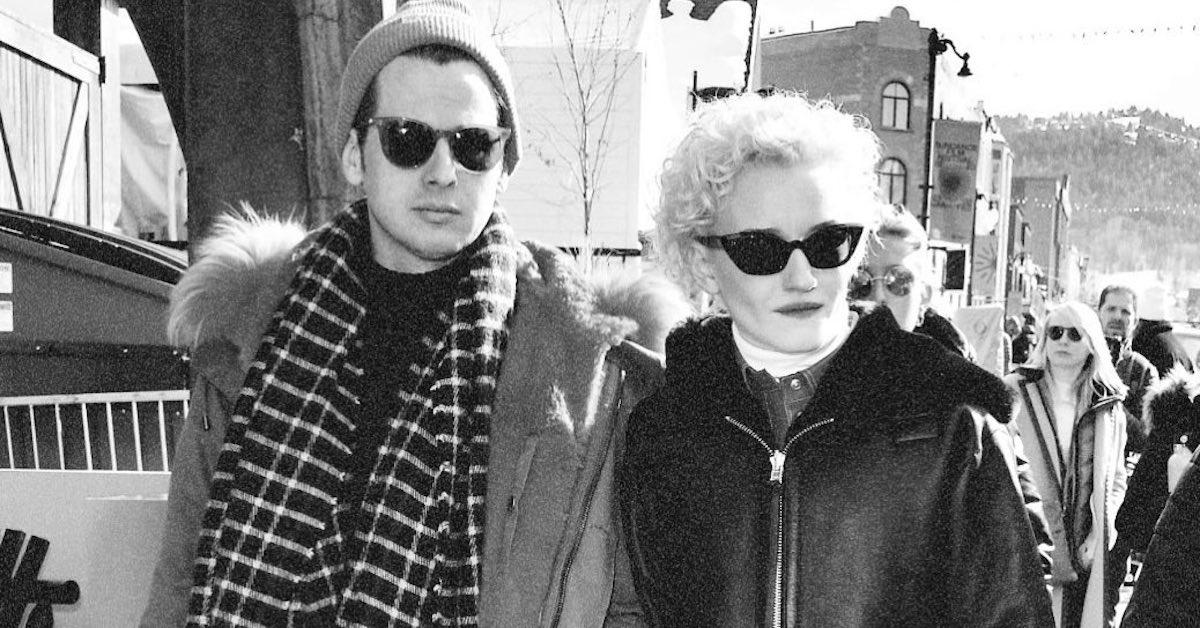 Article continues below advertisement
"Pumped Up Kicks" was later nominated for the Best Pop Duo/Group Performance at the Grammy Awards.
The band has released three albums since their viral single.
Julia Garner's wedding to Mark Foster was a New York affair.
On Dec. 27, 2019, just a few days before her 26th birthday, Julia and Mark got married. While many Hollywood weddings are elaborate soirees, the couple kept things more low key by swapping vows at City Hall in New York City.
The two had gotten engaged in May of that year. They announced their nuptials on Instagram with photos from the big day, along with captions of their wedding date.
Article continues below advertisement
Mark later commemorated his new wife's birthday with another snapshot from their wedding.
"My home is not a place, it's a person. Her heart is my heart. Her pain, my pain. Her joy, my joy. This is the second year we have celebrated her birthday together. It's the first year, we celebrate as husband and wife. Happy birthday my beautiful sweet julia," Mark wrote to celebrate his bride's birthday on Dec. 30. "You make everything magic."
They both announced their relationship for the first time on their respective feeds in December of 2018.
Ozark Seasons 1 through 3 are available to stream on Netflix now.