Julie Bowen on Bringing Up Philanthropic Kids: "The World Is on Fire. Let's Try and Raise Some Good People" (EXCLUSIVE)
In an exclusive interview with 'Distractify,' 'Modern Family' star and philanthropist Julie Bowen revealed how she raises her three kids with a give-back philosophy.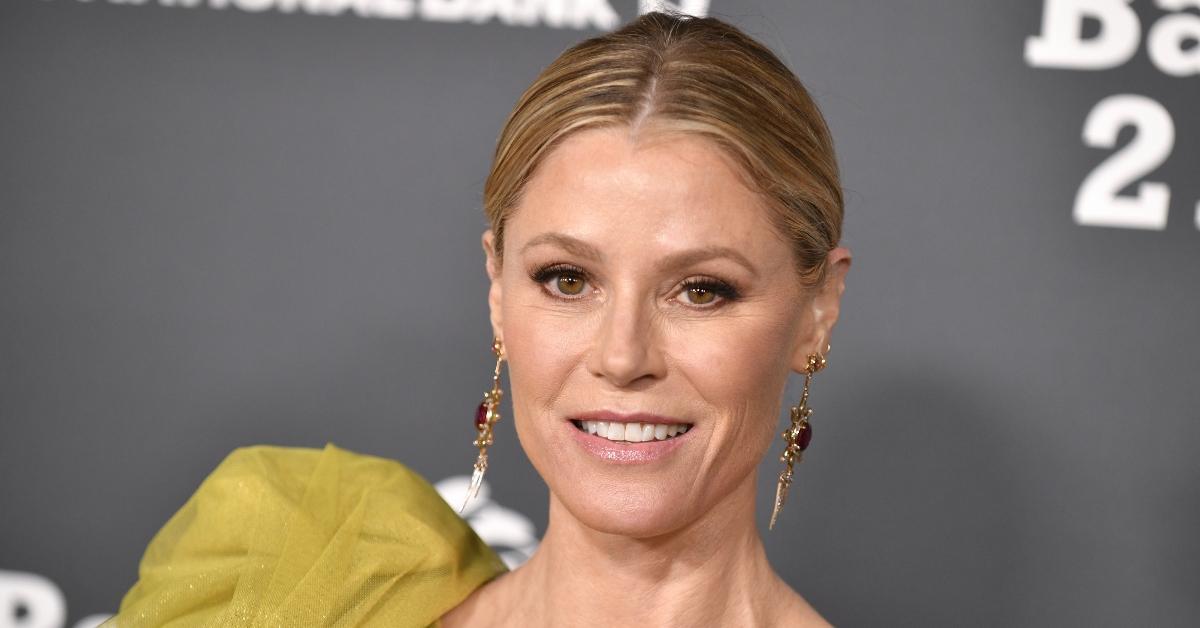 You likely know two-time Emmy winner Julie Bowen as Modern Family's type-A mama bear Claire Dunphy. Whether she's organizing a carpool, bickering with her eccentric "stepmother," Gloria (Sofía Vergara), or terrifying the neighborhood with her blood-soaked Halloween shenanigans, the sharp-tongued protagonist would be nothing without Julie's quick comedic timing.
Article continues below advertisement
Though the Happy Gilmore star is also a real-life mother of three, Julie communicates with her boys differently than Claire does with her trio of rowdy kids, and the actor takes that job seriously. Not only does she teach her teen kids, Oliver, John, and Gustav, how to care for themselves, but she educates them about the importance of caring for others.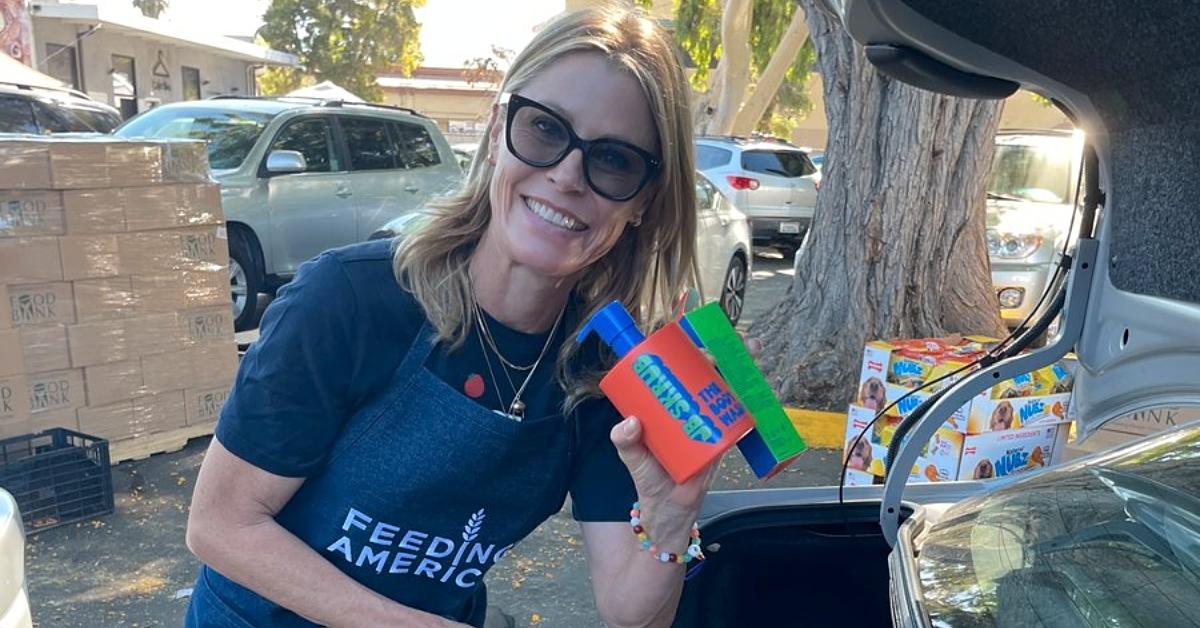 Article continues below advertisement
Having worked closely with charitable organizations like Baby2Baby (for which she serves on the board of directors), Stand Up 2 Cancers, and the Step Up Women's Network, Julie is a true philanthropist at heart.
Ahead of Feeding America's Hunger Action Month (September), Julie spoke exclusively with Distractify about her ongoing work with the country's largest hunger-relief organization, raising her sons to give back whenever possible, and how they influenced her teen-focused skincare line, JB Skrub.
Julie Bowen praised Feeding America for valuing youth involvement: "They are including the next generation whenever possible."
Article continues below advertisement
The U.S. charity contributes meals to more than 60 million people annually via a network of 200 food banks and 60,000 food pantries and meal programs.
As put by Julie herself, Feeding America "[has her] heart," specifically because the nonprofit "[addresses her] whole family."
Article continues below advertisement
The actor has fond memories of bringing her kiddos to volunteer at the local food bank, teaching them to lend a helping hand and appreciate certain privileges in the process.
"Feeding America was one of the few charities that said, 'Hey, you can bring your kids,'" she told Distractify. "The issue of 49 million people turning to the charitable food sector in 2022 alone — those numbers are staggering, and they're hard for a kid to get their head around."
"The world is on fire," she added. "Let's try and raise some good people."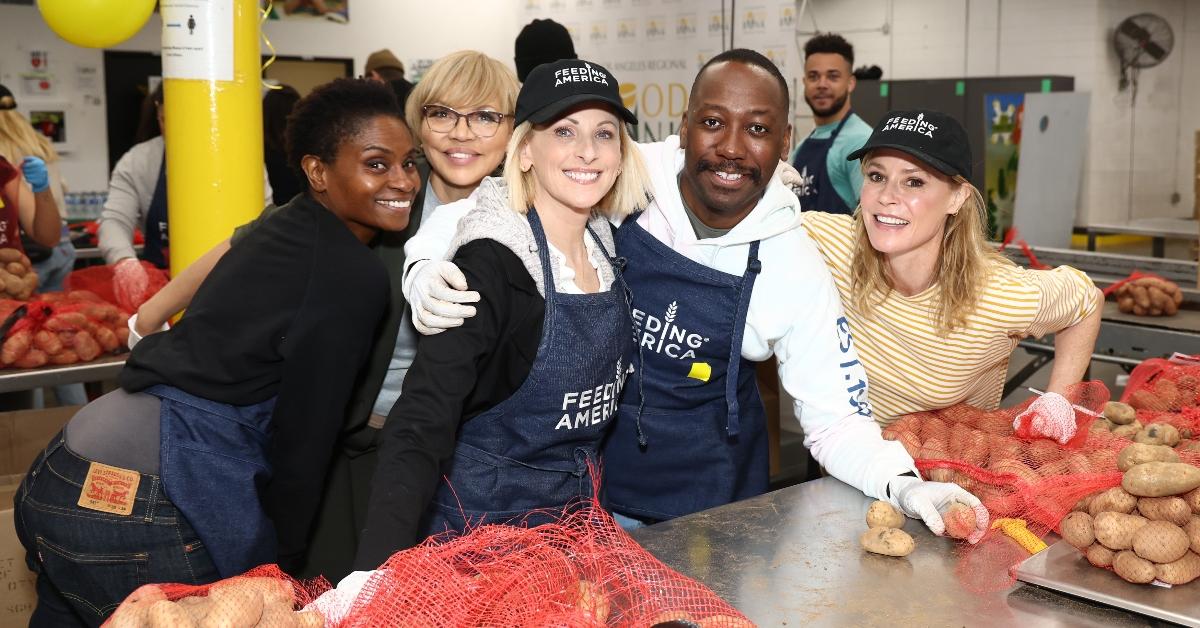 Article continues below advertisement
Julie Bowen's personal philanthropic journey began during childhood: "Something in me really clicked."
When we asked Julie about where her charitable nature stemmed from, she mentioned a pivotal moment from her childhood.
"I was raised so fortunate, in a little suburb outside of Baltimore, I never saw a person who was unhoused," she explained. Seeing an unhoused blind man outside of a Bloomingdale's during a shopping trip to New York City rocked the little 9-year-old's world.
"I was destroyed. I couldn't talk for the rest of the day. I wouldn't buy anything. My mom said, 'What's going on?' Finally, that night of dinner, I burst into tears. She realized that I had never had any experience with that; she noticed what a bubble we were living in."
Julie and her mother visited the man the next day with generous offerings.
"I will never forget how guilty I felt, and the inequity," she explained.
Article continues below advertisement
This vivid memory helped shape how Julie approaches motherhood.
"I want my kids to be raised knowing you can always do something, always. You have an hour on the weekend? You can go to the North Hollywood food bank, you can go volunteer for Feeding America," she said.
"No matter what side you're on — red, blue, whatever — [the world is] crazy. But service, I do believe will save us," the Boston Legal actor said, quoting Maryland Governor Wes Moore.
Article continues below advertisement
Julie Bowen's own kids influenced her clean and innovative skincare line, JB Skrub.
"[When people] can't afford basic necessities, there's a trickle down. ... You've got to get people fed and take care of their basic necessities so they can go about doing the things that they really want to do," she explained. "People want to be employed. They want to be clean, they want to have dignity, and feeding them is the first step."
Considering one in three low-income American families also struggle to acquire basic non-food products, Julie was happy to donate items from JB Skrub — which launched in January 2023.
Co-founded by Julie and former Conde Nast executive and fellow mom Jill Biren, JB Skrub is for "dudes who are definitely not little, but not quite men." The duo recognized the gap in the skincare industry, as not many brands formulate products with teen boys in mind.
"We're trying to get 'em early and give them some ownership over their their hygiene routine. And obviously girls, nonbinary kids, anybody can use these products. But it's boys who we're speaking to," she explained.
Article continues below advertisement
"Meeting them where they are with a product that isn't babyish, and also isn't, like, about sports and sex with gray and black bottles," is what JB Skrub is all about. Just clean, pH-balancing formulas focused on de-funking.
And just as she inspires her boys to give back, their stereotypical boyishness inspired the creation of JB Skrub.
"This was born out of me standing outside of the door of my kids' bathroom screaming 'pits, nuts, butts, in that order,'" she shared.
Article continues below advertisement
From packaging design to scent, Julie's boys' preferences influenced the line.
"They have tested every product. It smells the way it smells because this is what our boys liked. It looks the way it looks because this is what the boys reacted to positively," she told us.
"What [Feeding America does] for food insecurity and for the dignity of the individual is so important. And if JB Skrub could contribute in a tiny way, I'm thrilled," she concluded.