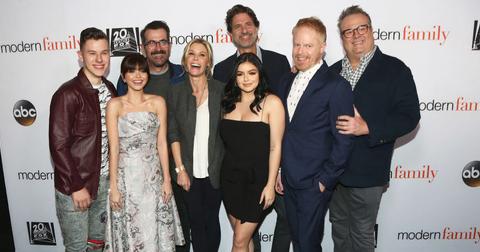 Then and Now: What the 'Modern Family' Cast Looks Like 11 Years Later
By Katie Garrity

Updated
ABC's hit comedy series, Modern Family first aired back in 2009. In 2009, Barack Obama was starting his first term as president, Kanye West interrupted Taylor Swift on the VMA stage, and The Black Eyed Peas were at the top of the charts like every week. Safe to say that times have definitely changed since then and a lot has happened to these actors, including multiple Emmy and Golden Globe nominations and wins.
With the series set to end this year, we thought we'd take a look back at the cast when they first premiered on NBC to now at the end of their 11-season run and see what the cast of Modern Family looked like then compared to now.
Ty Burrell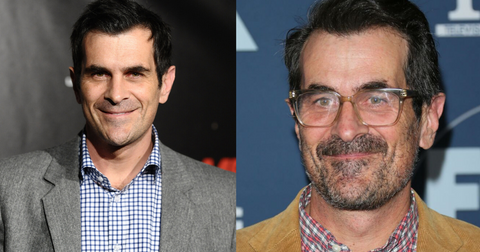 Ty Burrell plays the role of Phil Dunphy like no one else could. Phil, the dad of all dads, loves his wife and kids more than anything. While goofy and unconventional, Burrell's portrayal of Phil Dunphy is all heart.
Julie Bowen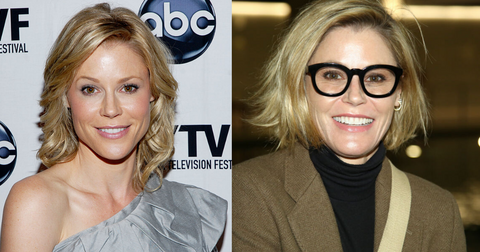 Julie Bowen made a name for herself before hitting the jackpot as Claire Dunphy on the hit NBC series. She guest-starred on hits like ER and Lost before taking on the role of aggressive and type-A Claire Dunphy. She even won two Emmys for her portrayal.
Sarah Hyland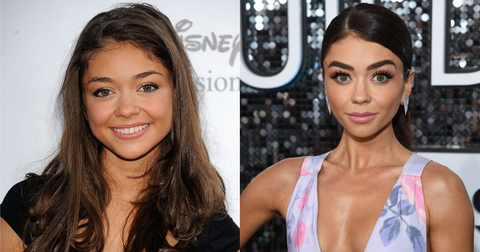 Playing the rebellious wild-child of Claire and Phil, Sarah Hyland nails the role of Hailey Dunphy. Sarah has mainly been known for her role on Modern Family, but also dabbles in music as well as being an advocate for the chronically ill. As Hyland herself suffers from multiple health issues. She is also engaged to Bachelor Nation favorite, Wells Adam.
Ariel Winter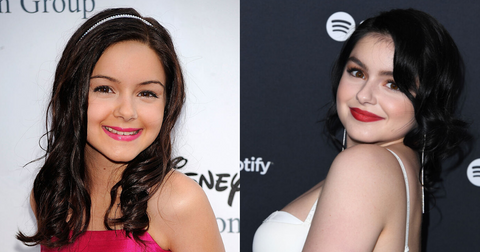 Ariel Winter plays Alex Dunphy, the whizkid, super nerd middle child of the Dunphy clan. Winter is definitely one of the cast members who has gone through the most changes in her physical appearance since beginning the show when she was just 11 years old.
Nolan Gould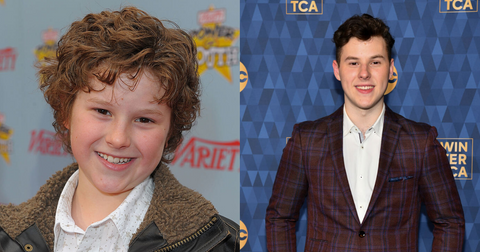 Ed O'Neill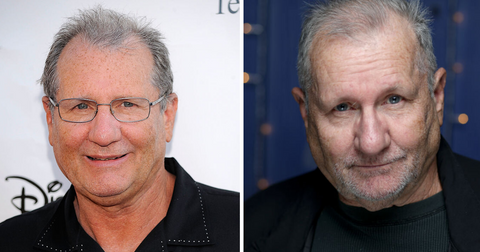 Ed O'Neill plays the hard and skeptical patriarch of the Dunphy-Pritchett family, Jay. At the beginning of the series, Ed's character is close-minded and problematic but as the show progresses, viewers get to see Jay progress in his views, especially toward his openly gay son, Mitchell.
Sofia Vergara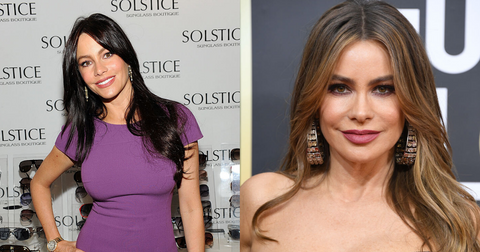 From small role actress to CoverGirl, Sofia Vergara's career has soared since her time on Modern Family. Playing the role of Gloria, Sofia has starred in movies as well as been nominated for multiple Emmys and Golden Globes. She has also been named the highest-paid television actress in America for seven consecutive years, according to Forbes.
Rico Rodriguez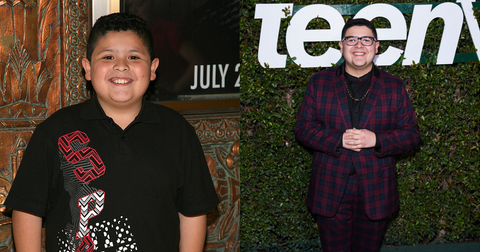 Rico Rodriguez got the role of Manny when he was just 11 years old. He scored some smaller roles before and during his time on Modern Family, but his portrayal of unique and awkward Manny has made him a standout on the show.
Jesse Tyler Ferguson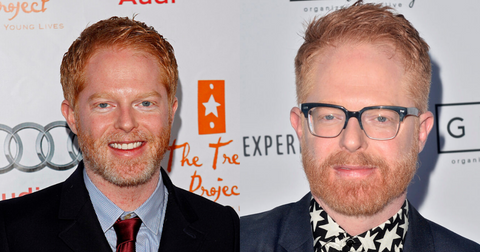 Before starring as Mitchell Pritchett, Jesse Tyler Ferguson was already a name on Broadway. He originated the role of Leaf Coneybear in "The 25th Annual Putnam Spelling Bee." Jesse has molded the role of Mitchell throughout these 11 seasons to be a genuine and beloved character.
Eric Stonestreet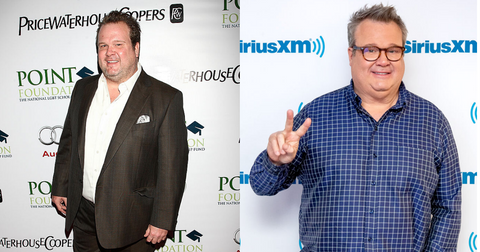 Cameron Tucker might be the most popular, hilarious, and loved character in Modern Family's cast. Always bringing the laugh, Eric Stonestreet has nailed Cameron's over the top demeanor and unique personality. He even has two Emmys to prove it.