Justin Bieber Promises New Music — for 20 Million Likes, That Is
Justin Bieber has been holding out on new music for so long, but will he finally be gracing us with a new album this Christmas? Details here.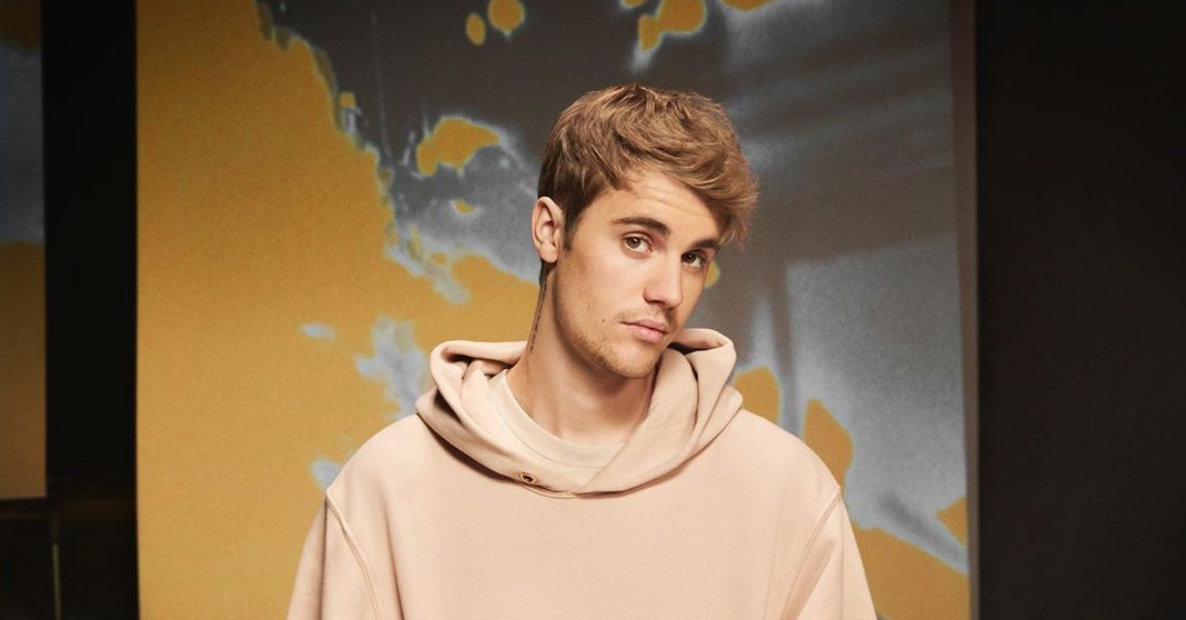 It's no secret that Justin Bieber's been busy lately — what with turning his life back around and marrying Hailey Baldwin in a whirlwind romance that has us all saying "aww." But it's been a hot minute since we've gotten to hear any new music from him.
The last solo album that Justin released was in 2015, with his album Purpose, giving us a grown-up look at the "Baby" singer. Since, we've had a few collaborations with his name on them, but nothing new and original from the Biebs himself.
Article continues below advertisement
Luckily, that wait might finally be over soon. In an Instagram post, Bieber promised there would be new music blessing our ears soon — on one condition. His post needed to reach 20 million likes.
If it does, he promises a new album by Christmas. Here are the details on Justin's new music – could it maybe be a Christmas album?
Article continues below advertisement
Justin promises new music after 20 million likes.
The photo announcing new music was just a text screen, reading "If this gets 20 million like Justin Bieber will release an album before Christmas."
If 20 million likes sounds like a lot to you, that's because it is. Currently, the most-liked Instagram photo is from the account @world_record_egg. The post, which is literally just a photo of an egg, was posted in an attempt to dethrone Kylie Jenner from having the most-liked Instagram photo ever.
Kylie's photo, which had 18 million likes before it was dethroned, was the announcement of her baby, Stormi. The egg photo, though, surpassed Kylie's back in January with 25 million likes — that's 5 million more than Justin is trying to achieve.
Now, the egg has over 53 million likes, meaning Justing won't be even close to beating the world record. But he will have beaten Kylie, and would be second-place for the most-liked photo on Instagram.
Article continues below advertisement
That's a lot of hype around his music he's trying to create. But he's hoping his fans will pull through.
"Share it, like it, post in your story, I gotta see the demand ;) love you guys pumped for it! I'm almost done but your support will make me move faster," his caption read.
Currently the post has over 7 million likes, so it's still possible he might achieve his goal.
Article continues below advertisement
Could a new Justin Bieber Christmas album be on the way?
It's a possibility. With the timing of the new music so close to the holidays, it's possible the Biebs could be bringing us new Christmas carols. Previously, Justin released a Christmas album titled Under the Mistletoe. The queen of Christmas music herself Mariah Carey even made an appearance on the album.
However, there's no confirmation on what the content of his new music could be, though, since he hasn't released a single himself in years.
Since his hiatus, he's released a collaboration of "Bad Guy" with Billie Eilish and the song "10,000 hours," which was a collaboration with Dan + Shay — the music video of which was a dedication to his wife, Hailey.
It seems like Justin's been busy in the studio lately, so there's definitely new music coming our way in the next couple of months. If the album is a Christmas album, Justin better hope he reaches 20 million likes — because a Christmas album after Christmas probably wouldn't do well.