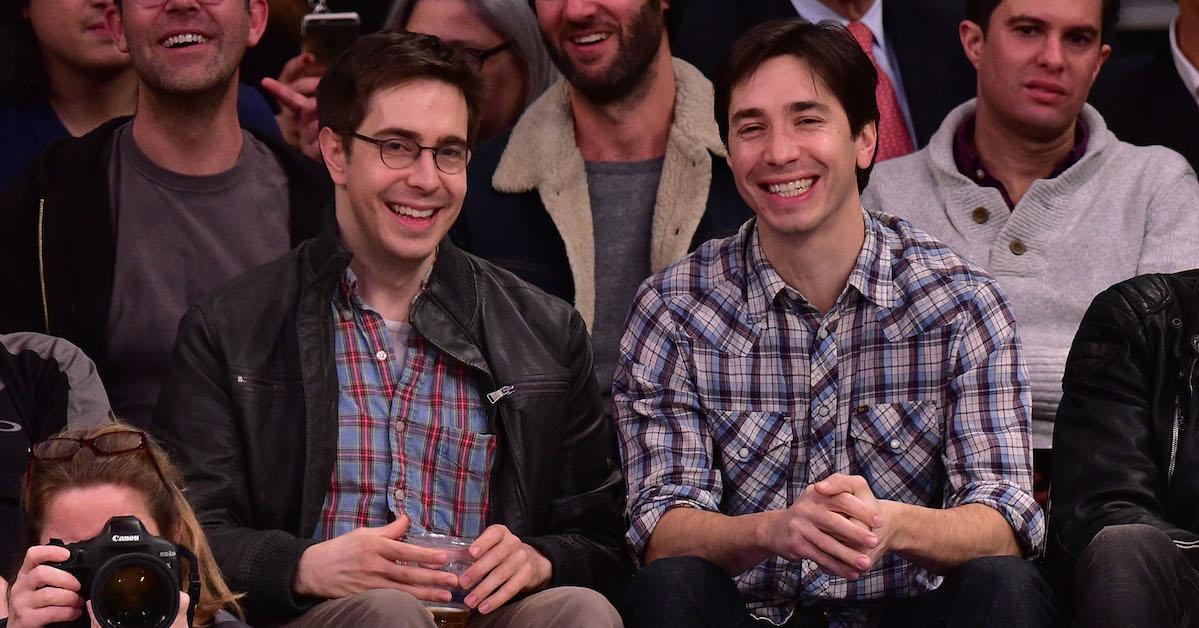 Who Is Justin Long's Brother? Christian Long Is Successful in His Own Right
Most people are familiar with Justin Long — the actor with boyish looks who has played a ton of side characters, but isn't exactly known for as many significant lead roles. You might remember seeing him from Dodgeball, The Breakup, Live Free or Die Hard, He's Just Not That Into You, The Lookalike, and more.
Article continues below advertisement
These days, Justin isn't only busy acting, producing, and doing voiceovers. He also hosts a podcast with his brother, Christian. Naturally, fans are curious about the lesser-known Long brother who strongly resembles Justin. Let's take a closer look.
Justin Long actually has two brothers, FYI.
According to his IMDb bio, Justin is a middle child; he has an older brother named Damian and a younger brother named Christian. Damian is a teacher and theater director at Weston High School in Connecticut, as well as a local stage actor. Meanwhile, Christian is an actor/producer/writer/director — just like his big brother Justin.
Their parents are R. James Long, who is a professor of philosophy at Fairfield University, and Wendy Lesniak, a former Broadway actress.
Article continues below advertisement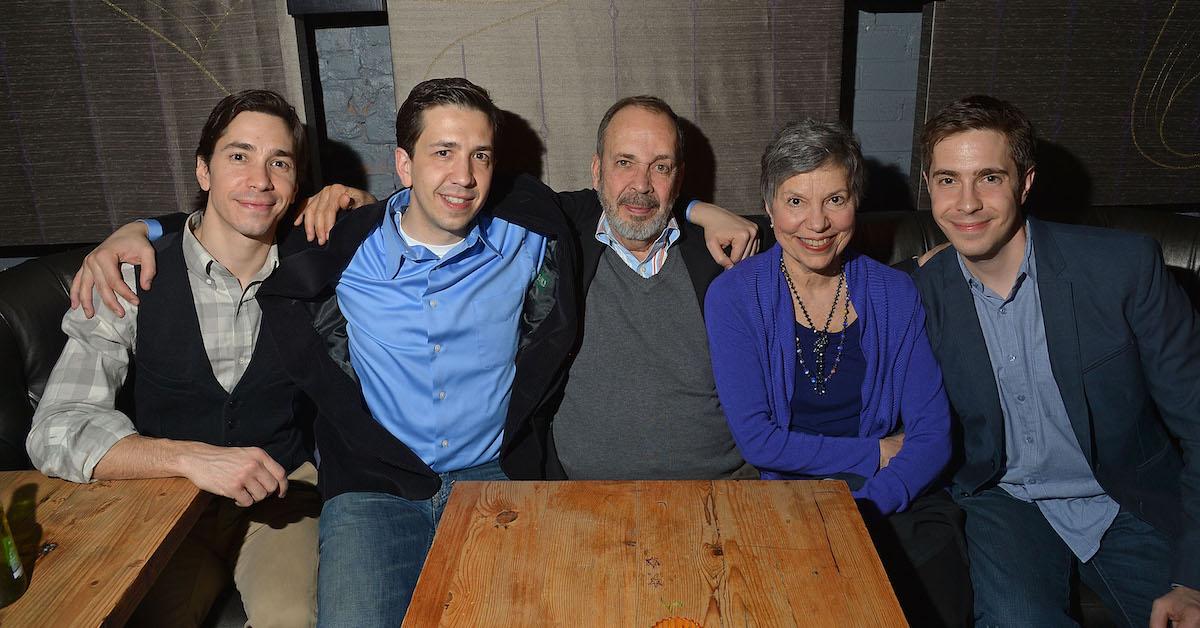 Justin and his brother, Christian, collaborate professionally.
Fun fact: Justin and Christian work together on the podcast Life Is Short with Justin Long.
"Every episode I'll get personal with all kinds of people, from actors to musicians to deep thinkers who fascinate me," the podcast's description reads. "My brother Christian is on hand each episode to keep me honest, and occasionally remind me about some of the embarrassing things I've done over the years. Join us, or if you have more important things to do, that's okay too — life is short!"
Article continues below advertisement
Recently, Justin and his younger brother finished up with Lady of the Manor — for which they both worked as producers.
"@justinlong and I could not feel more proud to have written and directed this special movie," Christian shared via Instagram in early March. "Melanie Lynskey, Judy Greer, Ryan Phillippe, Justin, and the rest of the cast are brilliant in this. And to the crew that stuck with us despite all the obstacles, we are forever in your debt. We truly hope to do it again with you all someday soon. I can't wait for everyone to see this movie."
Article continues below advertisement
Justin and his brother suspect they had the coronavirus.
During a March 31 episode of Life is Short with Justin Long, the brothers revealed they thought they had the novel coronavirus. However, they weren't able to get tested. Justin and Christian explained they had been quarantining for roughly two weeks while experiencing symptoms of COVID-19.
"We should tell everyone that you actually might have corona," Justin said. "You think you do. I think I might have it as well."
Christian replied, "I do have it. We're not just being paranoid."
"Sadly, Christian's girlfriend Maggie came back from her work trip and a couple of days later she was very ill. She had classic corona symptoms," Justin explained. "She had a fever, dry cough, all the things that they're saying people have with COVID."
Christian went on to add that his girlfriend experienced symptoms for 12 days before feeling better — and that shortly after Maggie started feeling sick, both he and Justin began having mild symptoms.
Article continues below advertisement
Thankfully, Justin and Christian recovered without any major complications. And although they couldn't get tested at the time, an antibody test might eventually confirm whether or not they truly had COVID-19.
Article continues below advertisement
Justin often posts photos of himself and his brothers as kids.
Who doesn't love a good throwback photo? The pictures Justin posts of himself and his brothers are just too cute — just look at the young trio with their adorable bowl cuts!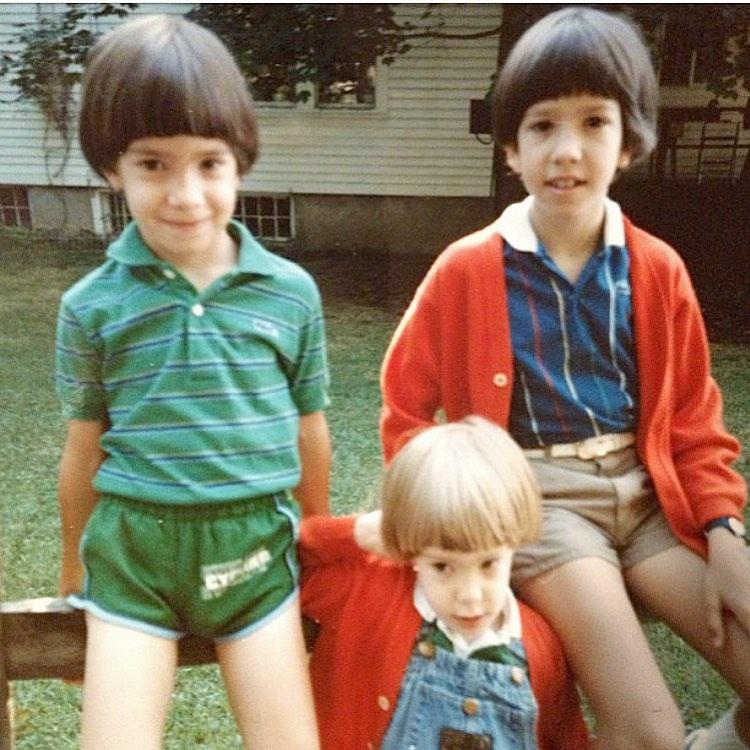 Article continues below advertisement
And this photo of Justin dressed as a clown alongside his brother, Damian (who was Peter Pan,) is peak 80s Halloween. They seem ridiculous happy about their homemade get-ups.
Sure, Justin may be the most famous of the three Long brothers. But considering Christian's acting, producing, writing, and directing credits — along with Damian's work as a teacher, theater director, and local theater actor — it's clear the brothers all share a passion for the stage.