Where Was Kai Lawrence's Father in 'The Hatchet Wielding Hitchhiker'?
Who are Kai Lawrence's parents? He was deemed a hero after saving a woman from a drunk driver, but then things took a turn. Learn more here.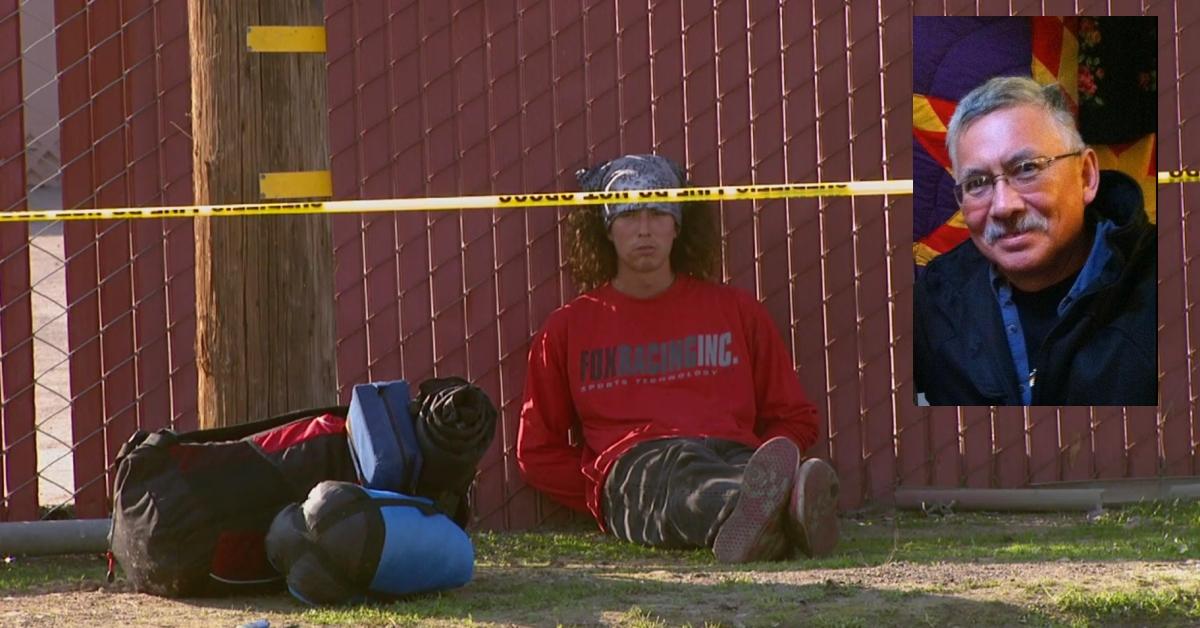 Well, here's a somewhat feel-good story that took a drastic, chaotic, and mind-boggling turn. In the new Netflix documentary The Hatchet Wielding Hitchhiker, we meet Kai Lawrence, who we later learn was born Caleb McGillvary. In 2013, Kai, a homeless surfer dude, became a viral sensation for a bizarre interview he gave after he helped rescue a woman from an abusive drunk driver. A few months later, he made headlines again — for murder.
Article continues below advertisement
What initially made Kai such an interesting news subject at the time he went viral was the fact that he said he was homeless. "I don't have any family. As far as anyone I grew up with is concerned, I'm already dead," he said during the interview that made him famous. But of course, that was far from the truth.
Kai grew up as Caleb McGillvary, but he appeared to have changed his name and cut off ties with his family. Why did he do this? Below, we share details about Kai's biological parents, mom Shirley McGillvary and dad Gil McGillvary.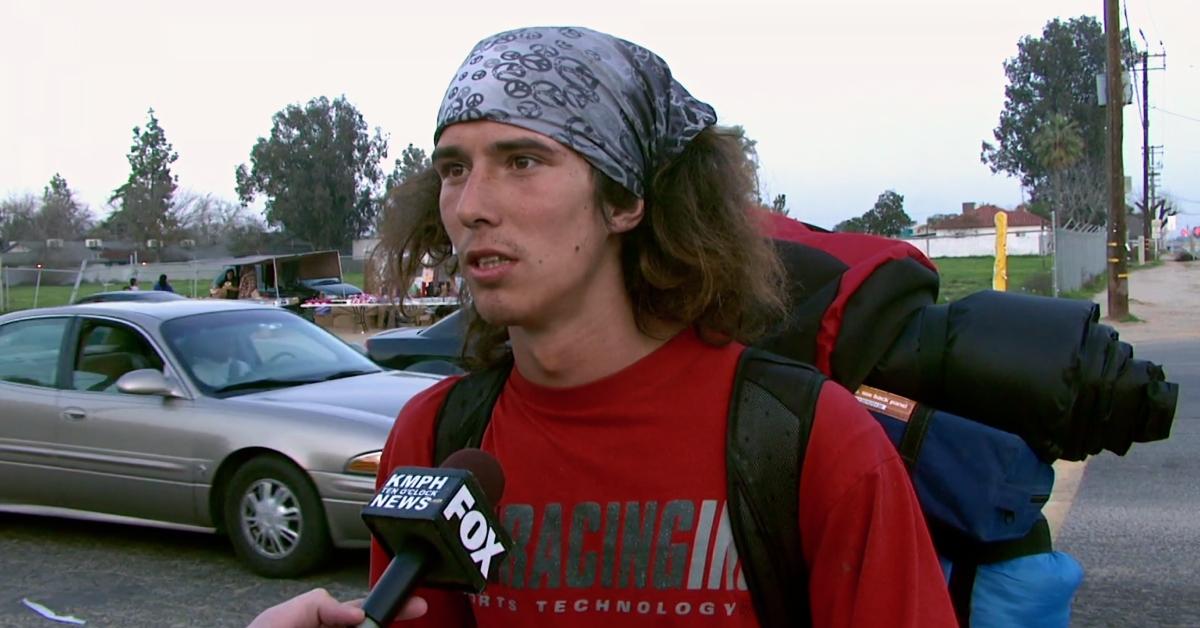 Article continues below advertisement
Shirley McGillivary addressed claims that she locked her son Kai Lawrence up in his room as a child.
In The Hatchet Wielding Hitchhiker, we learn that Kai's parents split up when he was 4 years old. After that, it is believed that Shirley became Kai's main caretaker, and from the looks of it, the mother and son had far from a loving relationship.
"I was locked in a cage for f---ing four years and treated like an animal," Kai said while describing his childhood during another 2013 newscast.
Article continues below advertisement
His mother Shirley appeared in the documentary to address these claims, arguing that it was never as severe as Kai made it out to be. Shirley explained that while she did sometimes keep Kai in his room, it was to "stop the ability of him [Kai] getting out of the room too early" in the morning. She referred to him as a free spirit and said she was trying to protect him from getting out and harming himself.
While Shirley hasn't seen Kai in years, she did express interest in reconnecting with her now-incarcerated son. She also noted that part of the reason she believes Kai got into trouble was the fact that he tends to put his trust in the wrong people.
Article continues below advertisement
Kai Lawrence's father, Gil McGillivary, claims he lost custody of his son after getting divorced.
Very few details are shared about Kai's father in the documentary. But per a Daily Mail interview conducted in 2013, his biological father, Gil McGillivary, shared details about Kai's upbringing. Gil told the outlet that he lost custody of Kai after he and Shirley divorced.
He also said he last saw his son in December 2010 when he showed up at his home to spend Christmas with him and his family.
Article continues below advertisement
Furthermore, although Kai was located in the U.S. in 2013, Gil claimed that his son grew up in Canada, where he was shuffled through homes for troubled teens. "He was in treatment homes until he turned 18 and then they cut him loose and washed their hands of him," Gil said.
Article continues below advertisement
Gil continued: "Caleb made accusations that he was physically and mentally abused at one of the homes. The system let my son down."
In a different interview with NJ.com, Gil spoke about why he thought Kai distanced himself from his family. "I believe that Caleb didn't like the fact that I remarried, that I didn't rescue him from the treatment home, that I have three kids from my present wife. But my children, they love their brother, and they're shocked at what has happened," he said.
In 2021, Gil shared a post on Facebook about Kai. "My CANADIAN son, an intergenerational survivor languishes in a New Jersey State Penitentiary, our family is looking for an intercessor to have him released before his granny dies. His name is Caleb Lawrence McGillivary,'" Gil wrote. Other than that, Gil doesn't seem to have had a huge presence in Kai's life.
The Hatchet Wielding Hitchhiker is now streaming on Netflix.