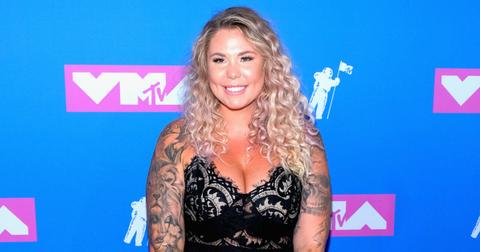 'Teen Mom 2' Star Kailyn Lowry Opens Up About Reconnecting With Her Sister
By Gabrielle Bernardini

Updated
This season of Teen Mom 2 has certainly been filled with ups and downs. In the upcoming reunion special, Kailyn Lowry gives fans an update on her relationship with ex Chris Lopez; however, the 27-year-old made it known that she was not looking forward to taping the MTV show. 
"I wasn't going to go to the reunion and I want to be able to just clarify everything from my own mouth and not twisted words. I didn't want to go because one, every single year they are a cluster f--k," she said on her Coffee Convos podcast. 
While she ultimately did decide to attend the taping, the MTV star seemed a little tense opening up about the tumultuous season. One conversation that took a more lighthearted turn was when Dr. Drew asked Kail about her sister Mikaila Shelburne.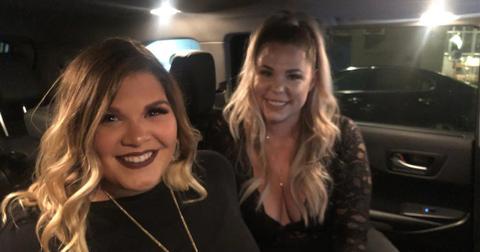 Kailyn Lowry gives fans an update on her relationship with her sister now:
If you're a fan of the MTV reality series, than you know Kail has not had a good relationship with her mom and dad. "Like, I don't have parents, I don't have siblings that I grew up with besides her, which I didn't grow up with," she said on the show. 
The mom-of-three then expressed her desire to build a relationship with her estranged sister who lives in Texas, saying, "So I just want to be close with her, I don't know, I feel like I just want like a family so bad and I want my kids to be close with her kids." 
Fans watched in the latest season of Teen Mom 2 as Kail reconnected with her sister after years apart while the reality star was on a business trip in Texas. During their reconciliation, Mikaila admitted to her half-sister that she was expecting a baby. 
"So even more of a reason to get together, because now the kids will have a cousin," Kail said on the show. "[My son] Lux and the baby will only be a year and a half apart." 
On the sneak peek clip of the reunion special, Dr. Drew asks Kail, "Let's talk about your sister, how was that reconnecting with Mikaila?" The reality star kept her answer pretty vague, but honest, saying, "It was good. I mean we always talk and catch up from time-to-time, but it is hard because we grew up not knowing each other." 
She continued, So, it's like, how do you maintain a relationship now that we didn't have our whole lives together?" To that point, Dr. Drew questions the Teen Mom 2 star, "Isn't that kind of an opportunity?"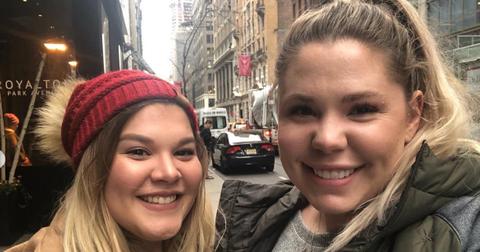 The Delaware native explains how their long-distance has an affect on their relationship, exclaiming, "It is, but we live in two different states and she has her own life and I have my own life, so it's hard to prioritize each other." 
While she may live in Texas, Mikala does give her older sister advice ... even about dating. "Oh yeah, and she's good at it," Kail tells Dr. Drew.
Most recently, the two sisters spent some time together in New York City. Mikaila recently posted an Instagram pic posing with her big sis, which she captioned, "Back and better than eva #sisters." Super cute! 
Catch the Teen Mom 2 reunion special tonight at 9 p.m. ET on MTV.