This Alleged Photo of Kaitlin Bennett Passed Out Drunk Inspired #PoopingForKaitlin
An alleged photo of Kaitlin Bennett exposed and passed out drunk at a college frat party has prompted #PoopForKailtin to trend on Twitter.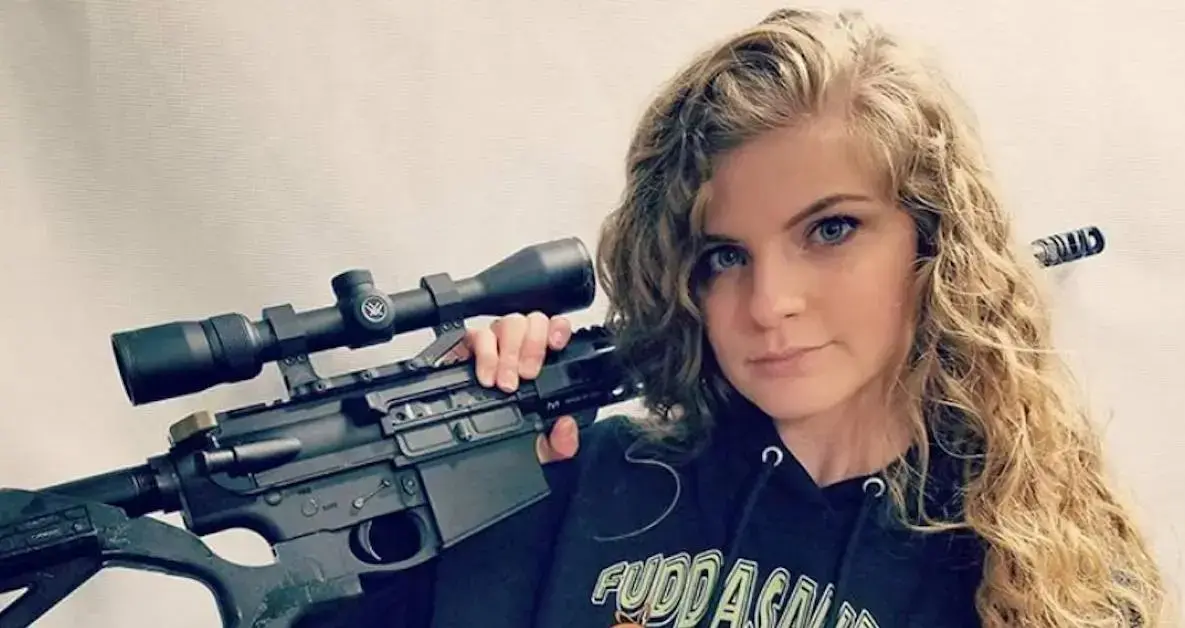 Ever since that photo of Kaitlin Bennett — aka "Kent State Gun Girl" — went viral in 2018, the conservative gun-rights activist keeps popping up in news headlines. Just not in a good way. And an alleged photo of Kaitlin exposed and passed out drunk recently inspired the hashtag #PoopingForKaitlin to start trending on Twitter.
Article continues below advertisement
Kaitlin's infamy stems from a photo she posted of herself wearing a graduation gown while holding her graduation cap — along with an AR-10 rifle slung over her shoulder. "Now that I graduated from @KentState, I can finally arm myself on campus," she wrote at the time. "I should have been able to do so as a student — especially since 4 unarmed students were shot and killed by the government on this campus. #CampusCarryNow."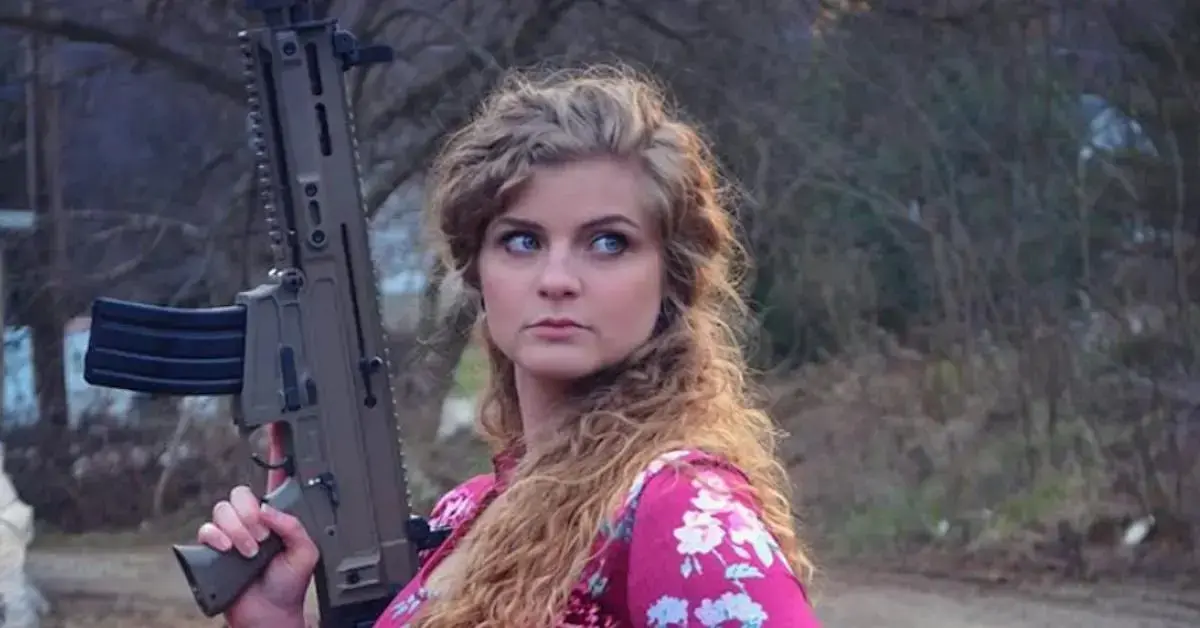 Article continues below advertisement
Plenty of folks on both sides of the political aisle were disturbed at the idea of college students carrying assault rifles on campus. (Which is largely the reason her post ended up going viral.) Let's take a look at what's happened to Kaitlin since then. Because it's been a real s--t show for the Kent State gun girl ever since that fateful day in May 2018.
Kaitlin's fame likely would have ended there — that is, if she hadn't decided to keep chasing the spotlight by traveling to different universities and interviewing college students. Her goal, it seems, is to bait liberal students into making themselves look dumb. But in reality, it's Kaitlin who often winds up looking silly/uninformed.
Article continues below advertisement
Kaitlin reportedly pooped her pants at a party.
Although there isn't any solid evidence (pun intended) for the rumor that Kaitlin crapped herself in public, once an article on Barstool Sports reported she pooped her pants at a college party back in February 2019, the internet ran with it.
Article continues below advertisement
A college student named Mustafa directly confronted Kaitlin about the incident when she tried interviewing him. "Your name's Kaitlin Bennett, right?" he asked her. "I think there's one really important question and it's: Did you sh-t yourself at a frat party?"
A flustered Kaitlin responded with, "Why are you talking about that when we're talking about ..." before trailing off and making a swift exit.
Article continues below advertisement
An alleged photo of Kaitlin passed out drunk has surfaced.
A photo — reportedly of Kaitlin — has surfaced on social media of a young, curly-haired woman sprawled out on the floor. She's not wearing pants and appears to have pooped significantly on herself while passed out face-down. (The image below has been pixelated.)
Of course, there's no way to tell who is actually in the photo. Or whether the poop was edited in later. But it seems Kaitlin's critics are more than willing to accept the shot as reliable evidence that she did, in fact, have a poop accident in public.
Article continues below advertisement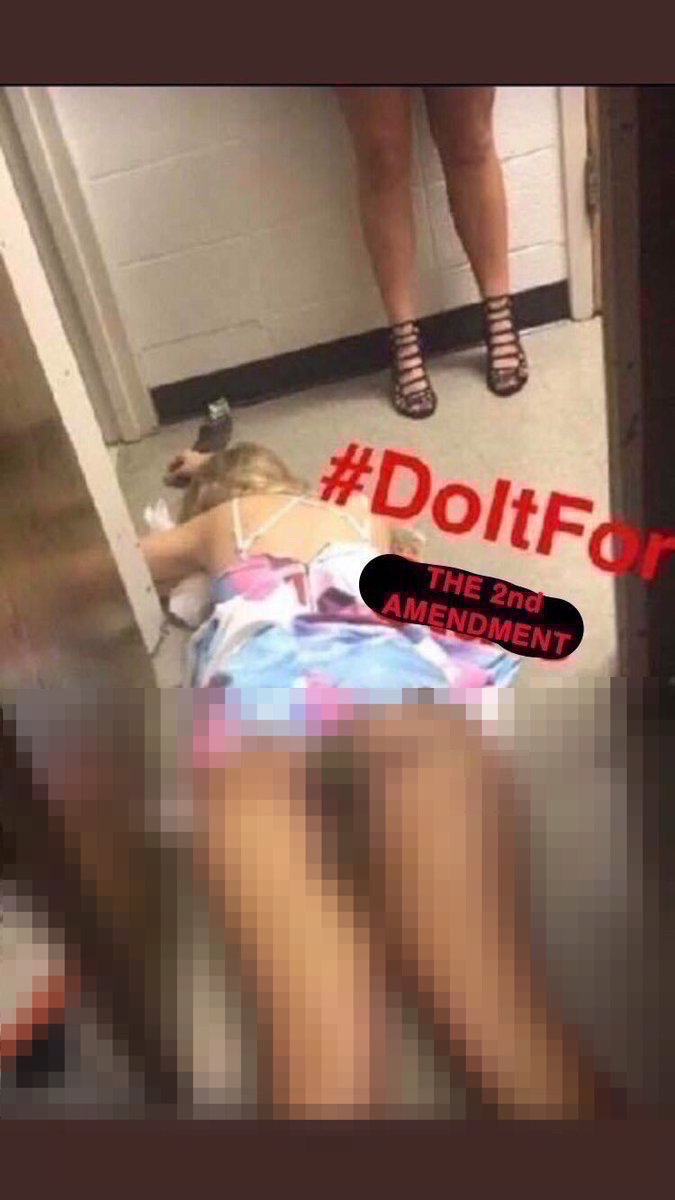 It's worth noting reactions to this photo of "Kaitlin" were priceless. One Twitter user commented, "HOW CAN SOMEONE POOP THAT MUCH THO I CAN'T EVEN DEAL WITH THAT BRO."
Another person declared, "I bet she lost like 20 pounds after that phat poop."
Article continues below advertisement
Kaitlin was chased off Ohio University on Presidents' Day.
On Feb. 17, Kaitlin visited Ohio University in Athens to interview students about Presidents' Day. Students of OU made it known that they weren't happy about the Kent State gun girl setting foot on their campus. Kaitlin's surprise visit caused a swarm of protestors to surround her and her bodyguard — basically chasing them off campus, according to The Athens News.
Article continues below advertisement
"It seems like the most liberal college in Ohio is also the most intolerant, the most disgusting, and the most horrific when it comes to diversity of opinion, and that's what we're showing here today," Bennett told the publication.
Article continues below advertisement
Over on Twitter, Kaitlin shared video footage, via Twitter, from inside of her vehicle when she was trying to leave OU. In it, you can see protestors surrounding her vehicle while shouting and flipping the bird. Some students even threw water bottles at the driver's open window.
In another video from the incident, students can be heard chanting, "Where's your diaper?"
"This is what happens when a Trump supporter goes to a college campus," Kaitlin tweeted. "Leftists at @ohiou started a riot when @Joelpatrick1776 and I showed up, and the @oupolice let it happen. I think @realDonaldTrump should strip funding from universities like this that harbor terrorists."
Article continues below advertisement
This incident, combined with the previous rumor, spawned the #PoopingForKaitlin hashtag.
Not long after Kaitlin was chased off OU's campus, the hashtag #PoopingForKaitlin started trending on Twitter. In fact, it managed to make it to the No. 2 spot. (Which, LOL.)
Article continues below advertisement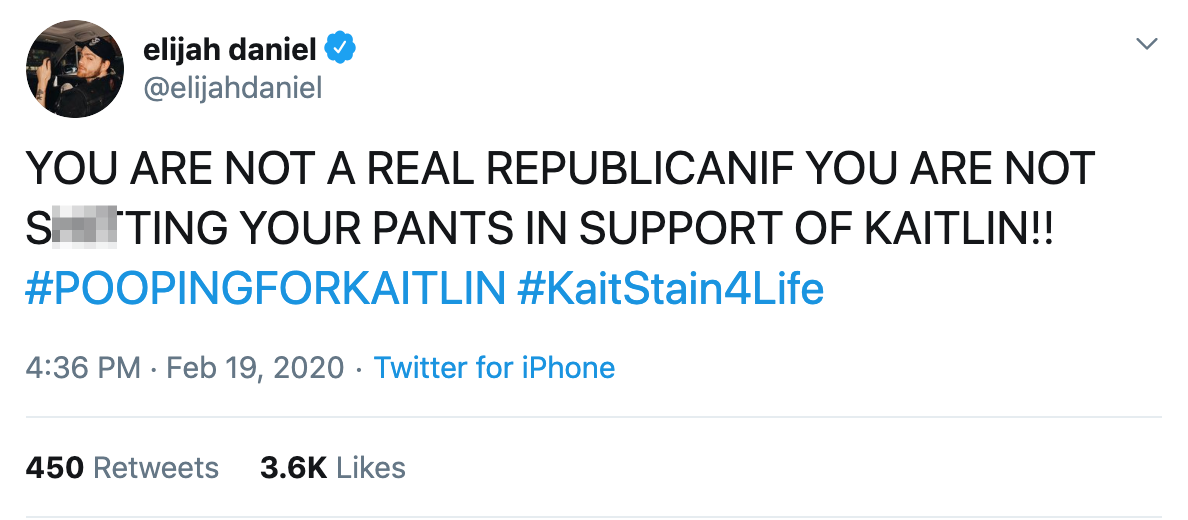 Article continues below advertisement
Article continues below advertisement
The world may never know if Kaitlin actually pooped herself. But if she's going to continue being an insufferable troll, then Twitter seems more than happy to perpetuate the rumor.