YouTuber Kam Lester Says He Was Manipulated and Silenced by Jeffree Star
Makeup artist and influencer Kameron Lester is speaking up about how he feels he's been mistreated by fellow beauty guru Jeffree Star.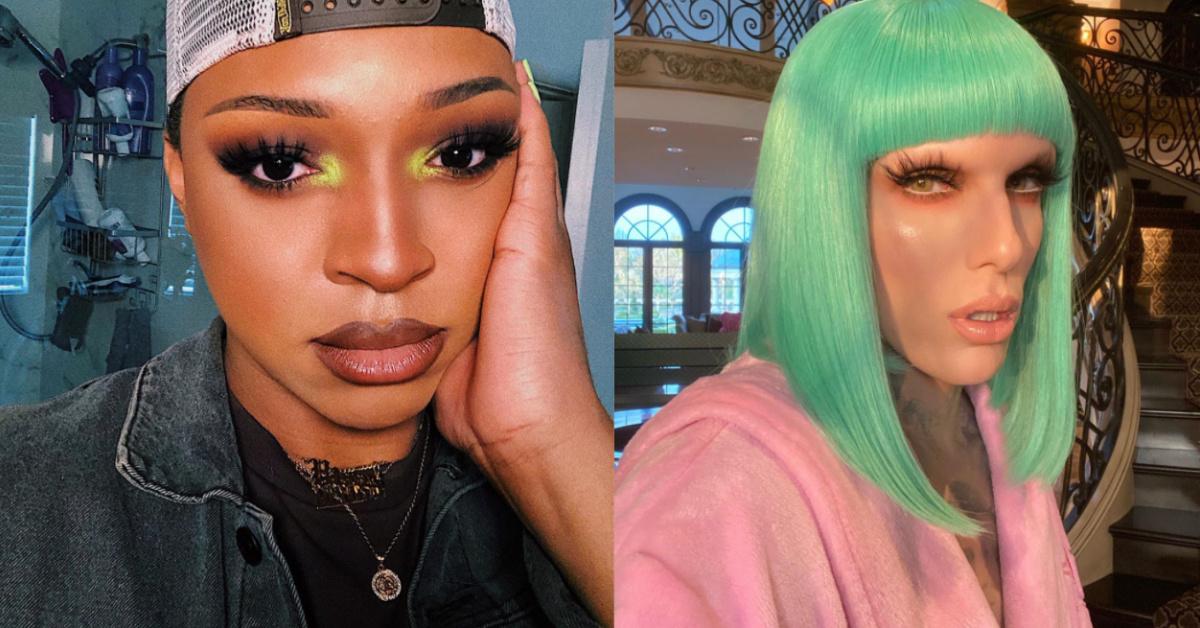 Beauty guru and YouTuber Jeffree Star is no stranger to drama, but this time might be slightly different. Recently, another makeup artist and influencer, Kameron Lester has spoken up about why he will no longer be supporting Jeffree Star, despite the two having shared an apparent friendship for the past few years.
Article continues below advertisement
Kam Lester recently posted a 27-minute-long video to IGTV detailing his experiences with Jeffree Star and his reasons for cutting ties with the YouTuber. Here's what you need to know about the Kam Lester and Jeffree Star drama.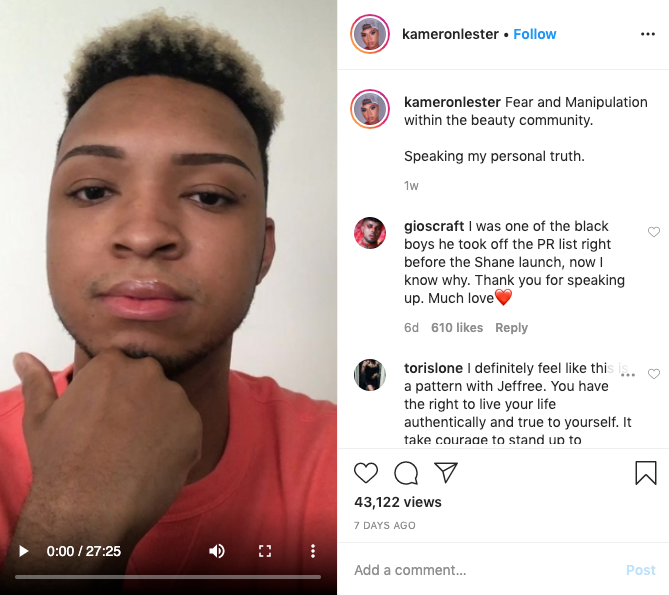 Article continues below advertisement
Here's what's at the root of the Kam Lester and Jeffree Star drama.
"Hi guys, I want to get on my platform and just be [as] transparent as possible," Kam said in his IGTV video. "I really have been super scared to use my platform, I've been super scared to speak from my heart and speak up for myself." Kam then clarified why he was speaking out on IGTV rather than on YouTube, where he usually posts. "I don't want to monetize this [...] the only gain I want is peace and my truth." Then he launched into the long story of what happened between him and Jeffree.
Overall, Kam says he felt as though he and Jeffree were never actually friends. Rather, Kam says he felt tokenized by Jeffree. "I just felt like it was never a friendship, it was never a friendship in the beginning to start with, it was always just something like I was the kind of like the token Black kid," he said.
Article continues below advertisement
Kameron also spoke about feeling as though he had been unceremoniously replaced by his "ex-best friend" in a campaign for Jeffree Star Cosmetics that he was originally planning to appear in. "I felt like [Jeffree] was trying to send the message in some way that I was replaceable as a Black boy," Kam said. "I felt like this was a game." He went on to say that he "always felt silenced," but that he no longer wants to be "the Black boy that is there to make you look good or to speak up for you."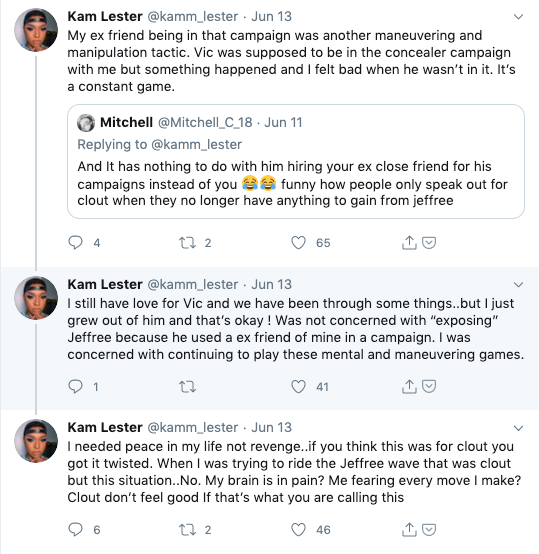 Article continues below advertisement
Since posting his video, some have accused Kam of trying to gain social clout, but he has responded to those claims on Twitter. "I needed peace in my life not revenge..if you think this was for clout you got it twisted," he tweeted. "When I was trying to ride the Jeffree wave that was clout but this situation..No. My brain is in pain? Me fearing every move I make? Clout don't feel good If that's what you are calling this."
Kam also retweeted a voice message that allegedly came from Jeffree Star himself. In the message, Jeffree allegedly accuses Kam of being the manipulative one, saying:
Article continues below advertisement
"That is the most craziest, manipulative, and most insane thing I've ever heard in my entire life. I know you're upset. Your boyfriend left you, he stopped loving you, your roommate moved out, you attacked Fenty and they didn't respond, and now people are coming for you for supporting me, so you're trying to flip the script and make up a bunch of lies and make me the devil, is so boring."
While Kam has continued talking about the drama on various social media platforms, Jeffree Star doesn't appear to have made any public statement about Kam's video or his claims of tokenization and manipulation.