All of the Rare Kapp'n's Mystery Island Tours in 'New Horizons'
With the 2.0 update, Kapp'n in back in the game, bringing players to new Mystery Islands with rare resources. Here are all of the tours in the game.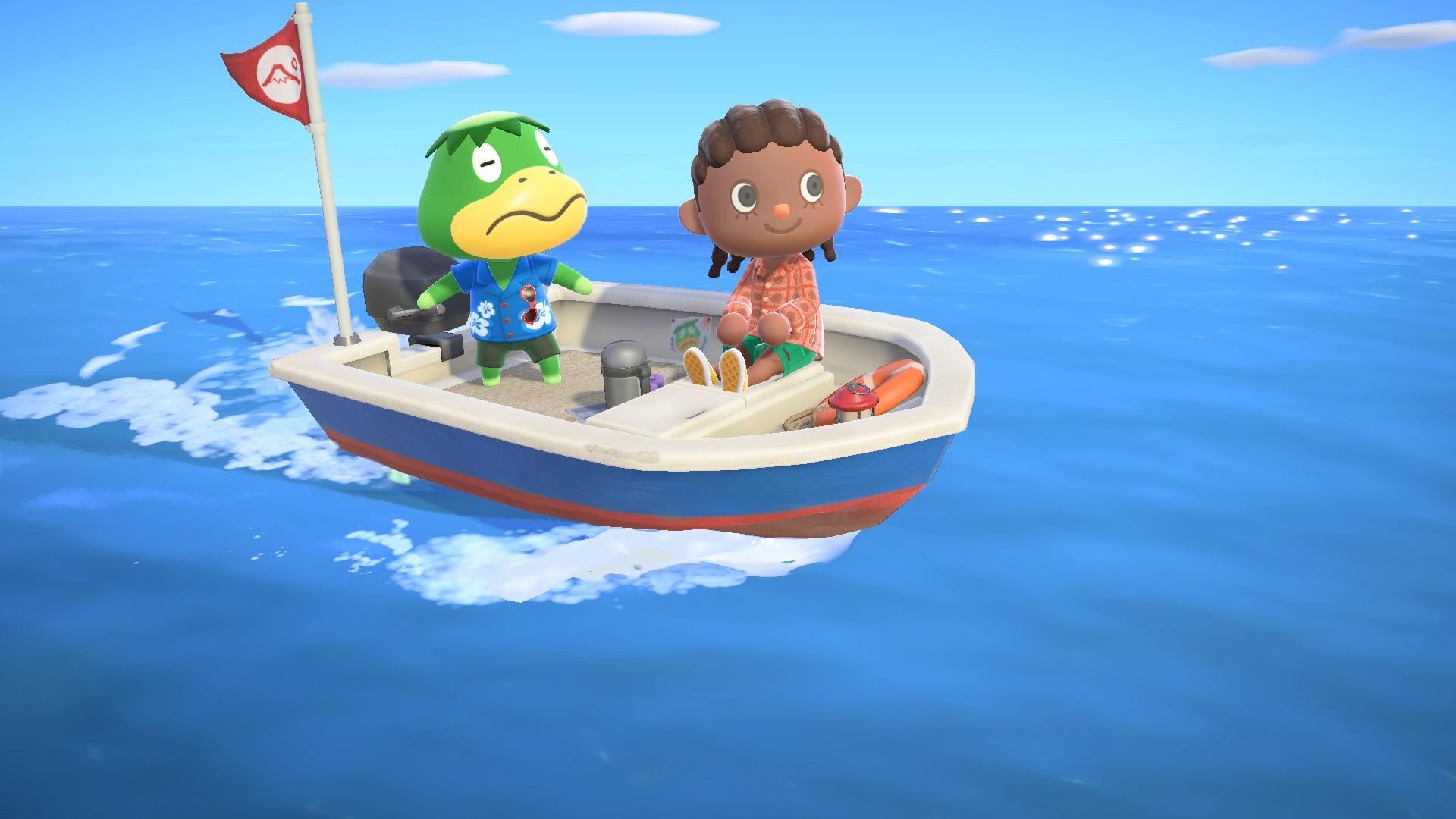 Nintendo answered many of New Horizons players' requests with its massive 2.0 November update, bringing with it new items, the ability to cook, and some old favorite figures.
While fans had long been asking for Brewster to re-open his coffee shop on our islands, the new update also brought back other figures from the franchise's previous installments who didn't previously have a permanent place in New Horizons.
Article continues below advertisement
Kapp'n, our serenading, traveling frog, is now a steady member of your island — and he gives Mystery Island Tours every day. For the price of 1,000 Nook Miles, he'll take you to a mystery island that may feature rare and exclusive resources.
While many of these islands are pretty boring and feature items you would typically find on a regular island tour, there are a few mystery islands that are rarer and worth the Nook Miles. Here's a look at the rare islands you might find on Kapp'n's tours.
Crop island
While Leif may sell you some of the crops you need to grow all of the produce necessary to test out the new recipes that came with the update, if you're looking to collect them all, you'll want to be sure to stumble upon a crop island. Here you can harvest wheat, sugarcane, pumpkins, tomatoes, and carrots (and steal the plants to grow on your own island).
Article continues below advertisement
Star fragment island
No matter what time of the day it is when you leave, if you stumble upon this island, it'll be nighttime and the sky will be filled with shooting stars to wish on. You can also mine for star fragments by hitting the rocks with your shovel.
Article continues below advertisement
Cherry blossom island
One of the appeals of these Mystery Island Tours is that you can collect out-of-season resources on some of them — like the cherry blossom island. Here, all of the trees will be pink and you'll be able to catch the petals in abundance.
Article continues below advertisement
Money tree island
This island is pretty self-explanatory and a counterpart to the money rock island you can find on regular Nook Miles tours. All of the trees will have bags of Bells on them that you can shake and harvest. In total, you can easily walk away with 35,000 Bells.
Article continues below advertisement
Vines and glowing moss island
While they may not seem like much, the vines and glowing moss found on this island are crucial to a slew of new DIY recipes, so while you're here, you'll want to harvest them all. You can also find these resources on your Happy Home Paradise island if you don't seem to be coming across this one.
Article continues below advertisement
Winter island
Like the cherry blossom island, you'll be transported to a different season on this island, giving you an opportunity to collect snowflakes for your DIYs.
Article continues below advertisement
Fall island
Fall is arguably one of the most fruitful seasons for New Horizons players since there are so many resources to collect for DIYs in the fall. Here, you'll be able to gather pinecones, acorns, maple leaves, and mushrooms.
Article continues below advertisement
Bamboo island
Yes, we know there's already an island of bamboo on the regular island tours. But this is another good way to collect bamboo if you're running low or can't find one otherwise.